The new 500-bed Columbia Jiaxing Hospital is situated in Jiaxing's Economic and Technological Development Zone, a booming new community in the center of Jiaxing city, with a total area of 110km2. Collaborating with Columbia China, one of the largest investors and operators of general and specialty hospitals, senior living facilities and clinics across China, we provided Medical Planning, Architecture, Interior & Landscape design for the project. In recent years, Columbia China developed several privately operated hospitals in the Yangtze Delta area of China, to satisfy the burgeoning demand for high-end, private medical services in the region.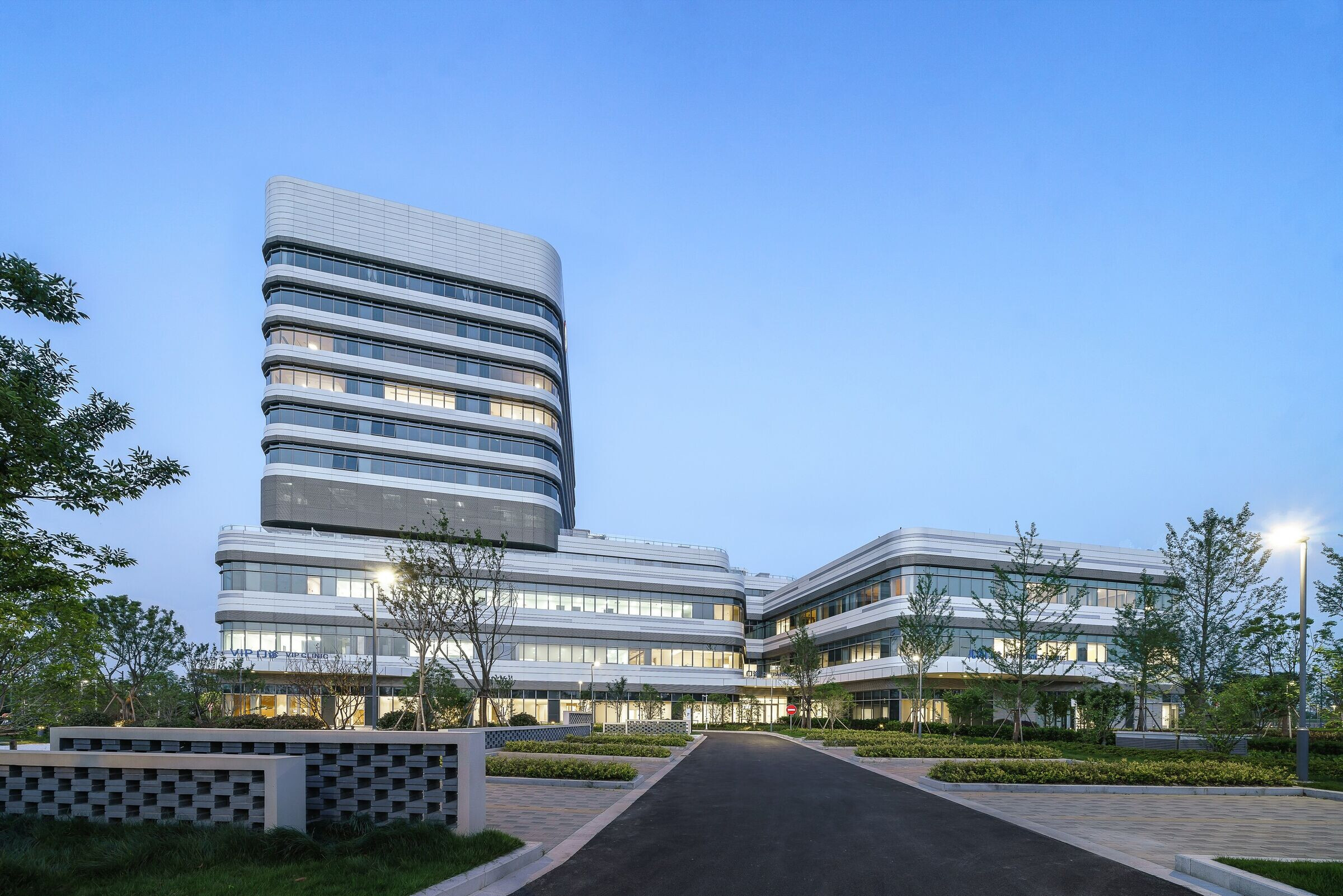 The brief for this project was to create healing environments and improve the patient experience for the emerging local community while complimenting the existing public healthcare facilities in the city. The design will center the new hospital as a hub of the community and establish itself as a place of wellness as opposed to illness.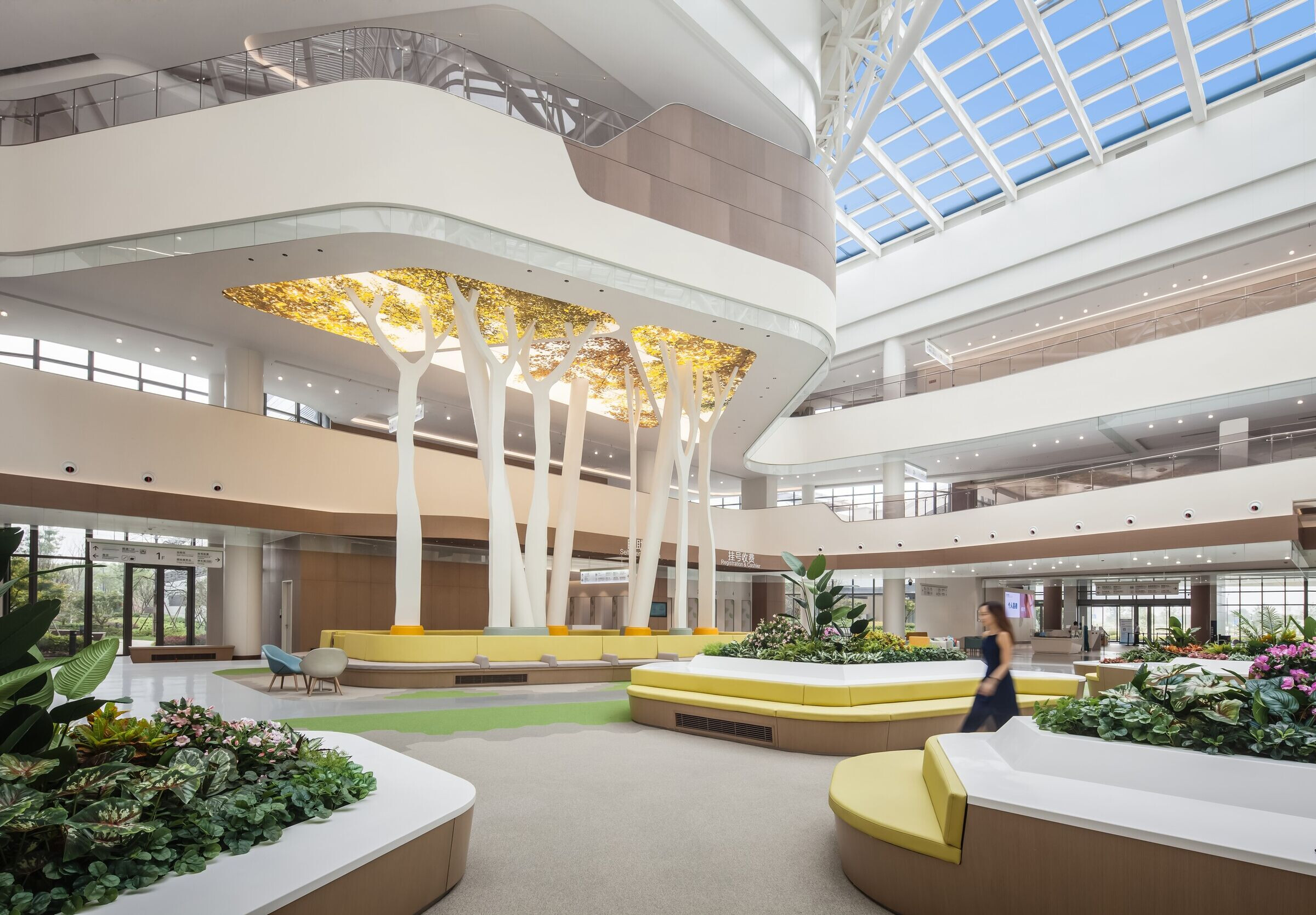 China's society has an urgent need for healthcare facilities that promote health and wellness. Our key challenge was to promote wellnessinspired healing while responding to the needs of a growing community. With a clear brand identity and strategic vision, the new Jiaxing Columbia hospital demonstrates our intention to create a more intimate and friendly experience of care through a holistic approach for the new community and citizens in Jiaxing.
The design was driven from a patient centered approach. Half of the patient rooms in the Integrated ProceduresUnit (IPU)face south to maximize access to natural light, while other features that amplify patient comfort include wider hallways, optimized exterior views, temperature and lighting controls and calming colours. The design also prioritizes family involvement in care by providing comfortable visitor seating in the wards and increased space around inpatient beds and family waiting areas.
Shared public amenity spaces such as the Family Hub on the 3rd floor, where the operating theatre rooms, ICU and delivery rooms are located, providefamilies a place to rest, pray, and support each other while waiting for their loved ones. The 11th floor hospital inpatient tower functions as part of the larger community identity, encompassing a large lecture hall, sunken garden that connects to restaurants and a public park with water features and seating areas. These public spaces are designed to promote social activity amongst patients, visitors and care staff, with the intention of fostering connection during recovery.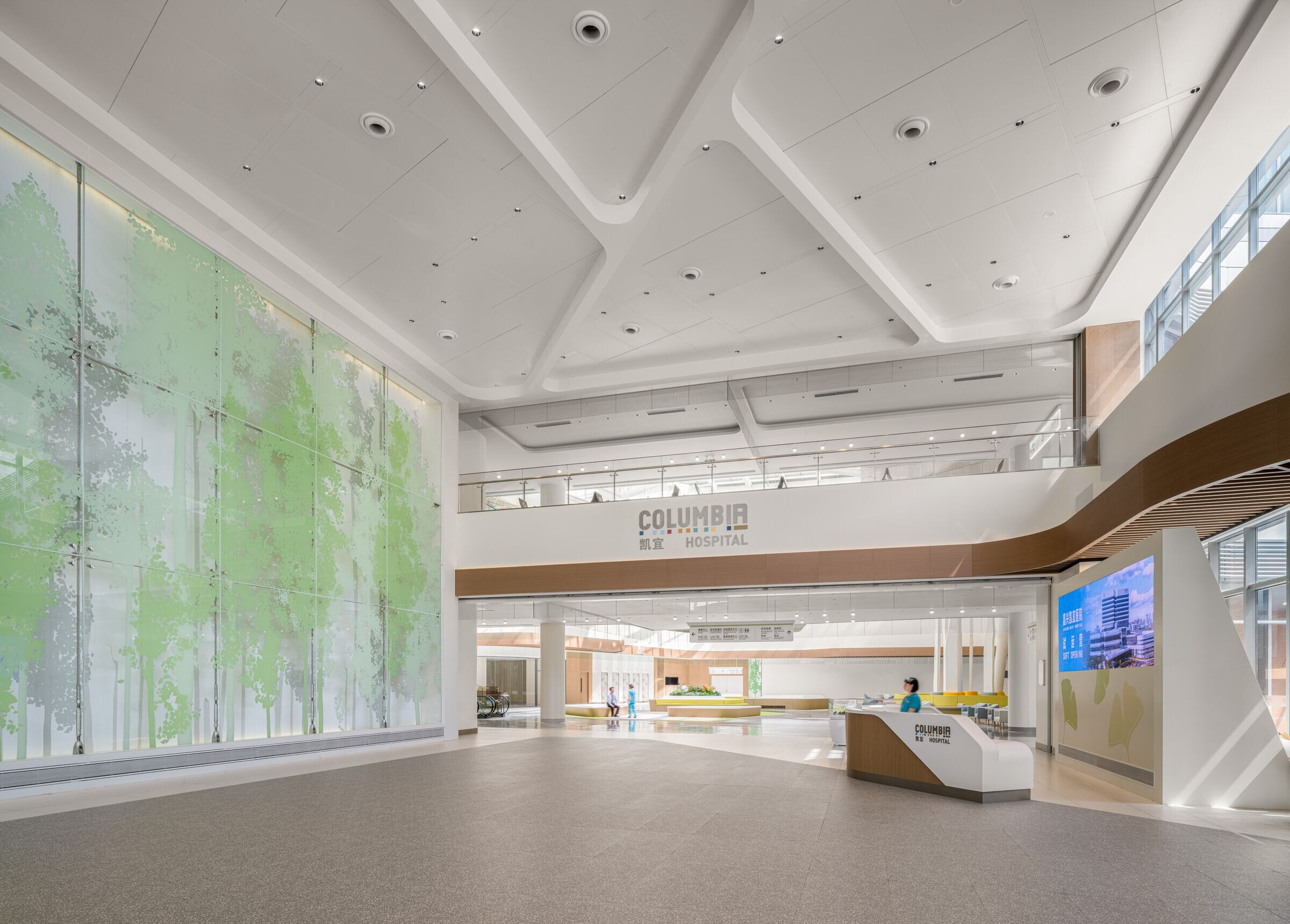 In addition to setting a new standard for private hospitals in the region, the new hospital will better engage with and shape community wellness. The architecture of the campus stands alongside that of the city's future senior care facilities (Phase Two of the project) and other public facilities to provide integrated healthcare services and better meet the diverse needs of its growing population as the new community continues to evolve.
We used sustainable materials to reduce water use, promote energy savings and increase indoor air quality, resulting in a future-proof healthcare facility that exceeds China's Green Building Two Star sustainable standards.