Winner of the "Prix de la Première Œuvre de l'Equerre d'Argent" in 2008.
This project located in the municipality of Cenon (33) consists in the demolition of an existing school and the construction of a new kindergarten.
The new building is located at the cross-section of two roads and face a square. The existing building, once demolished, provides a space for the creation of the kindergarten' s playground.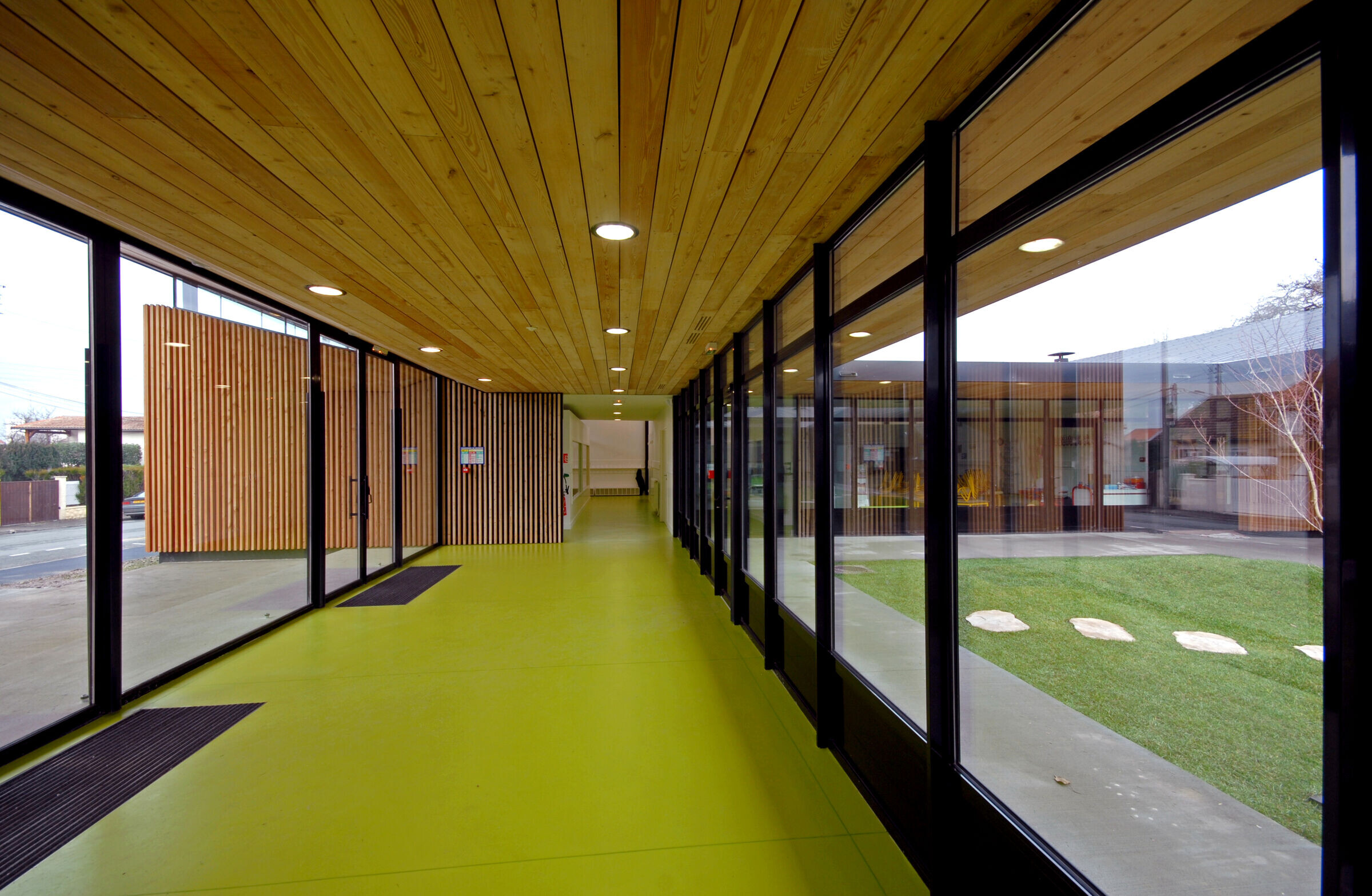 This compact project follows and respects the urban fabric of the surrounding residential area, whilst clearly distinguishing itself with an architectural language conveying the image of a public building.
The kingerdarten develops itself around a central courtyard which provides a substantial amount of natural light in the classrooms hence providing better comfort and saving energy.
The entrance and covered playground which are integral part of the design create, together with the central courtyard, a strong visual link with the square and the kingerdarten 's playground. Slanted roofs, inclined towards the central courtyard generates exterior facades with a public stature , whilst creating a smaller scale more suited for the children around the central courtyard.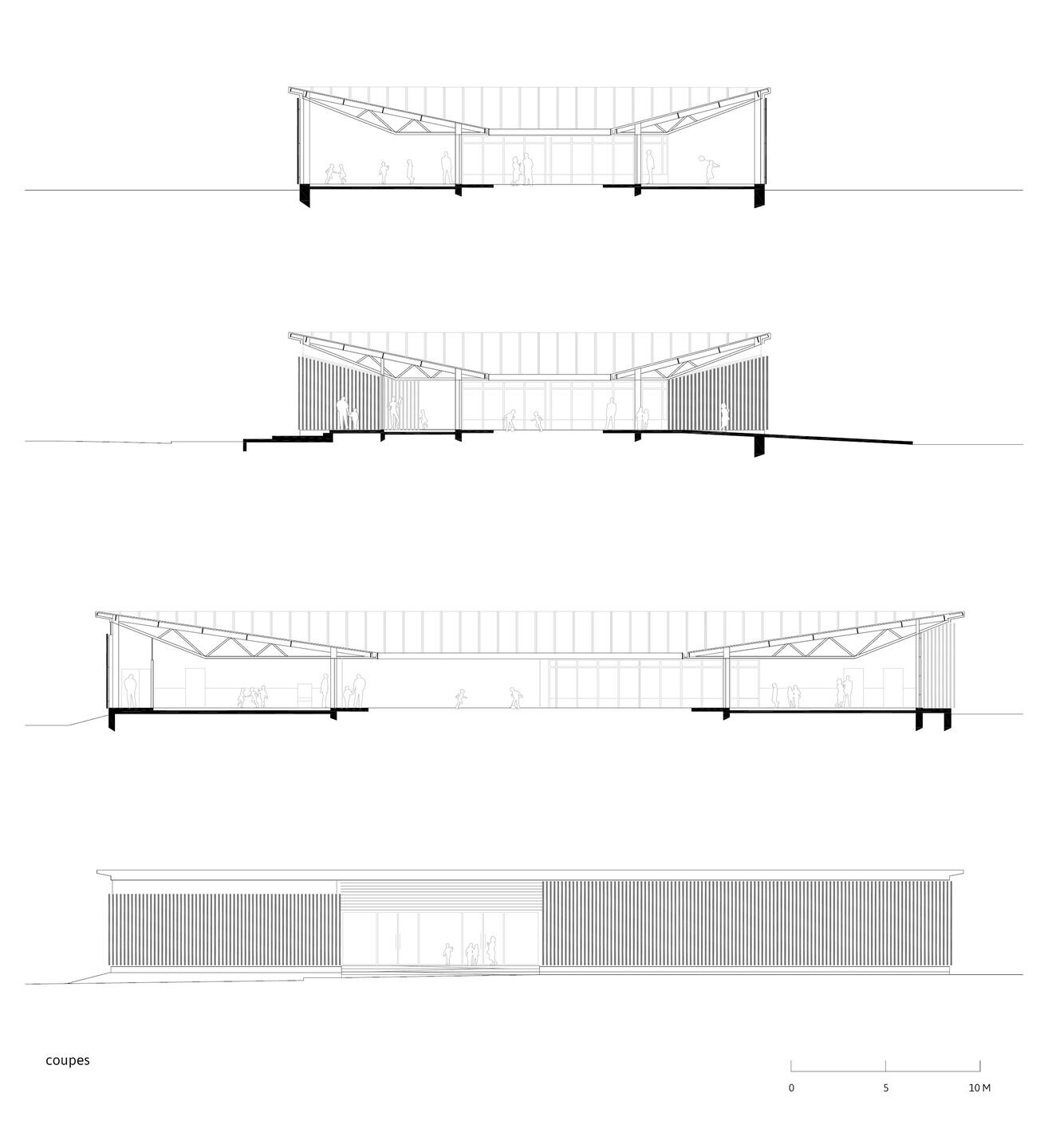 A continuous window under the roof and running all around the four exterior facades allows a double lighting of the interior spaces.
So as not to interrupt the school agenda and to prevent relocalisation of the school premises during the construction phase, the construction-deconstruction phase has been carried out in two distinct periods and nuisance due to the construction phase has been minimised.
A metallic structure with wooden cladding (larch) has been chosen after careful quality control and with the aim of high environnemental quality and easy maintenance. Similarly, floor heating and susbtantial daylight intake participate in reducing emergy consumption of the building.