We designed the interior for clients who decided to move back to the capital because they were tired of commuting from Bratislava's satellite. They sold a plot of land with a large family house in a town near Bratislava and preferred urban housing in a smaller one with good access to the city centre.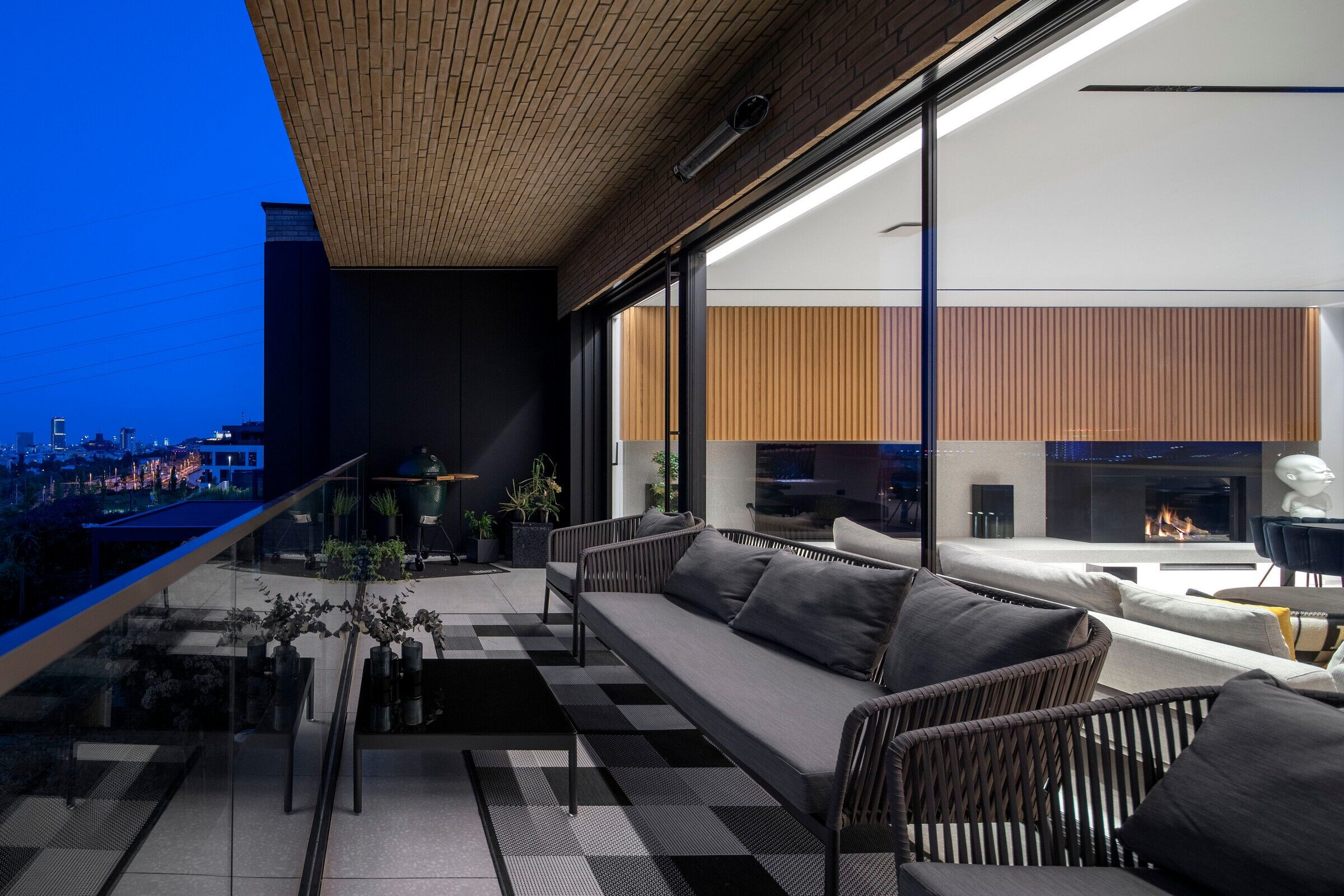 Our realization is located in one of the townhouses, which we designed in the near past and which met this criterion.We entered a familiar environment in which it was unnecessary to make layout adjustments. When designing the interior, we used many principles used in the construction project.
Masses of thetownhouse and the interior are intertwined and complemented - somewhere mass is removed (loggia, atrium, outdoor arcade) and somewhere it is added (kitchen, bar counter with stairs, living room wall cabinet). A spatial game of simple prisms with different function and materiality is created.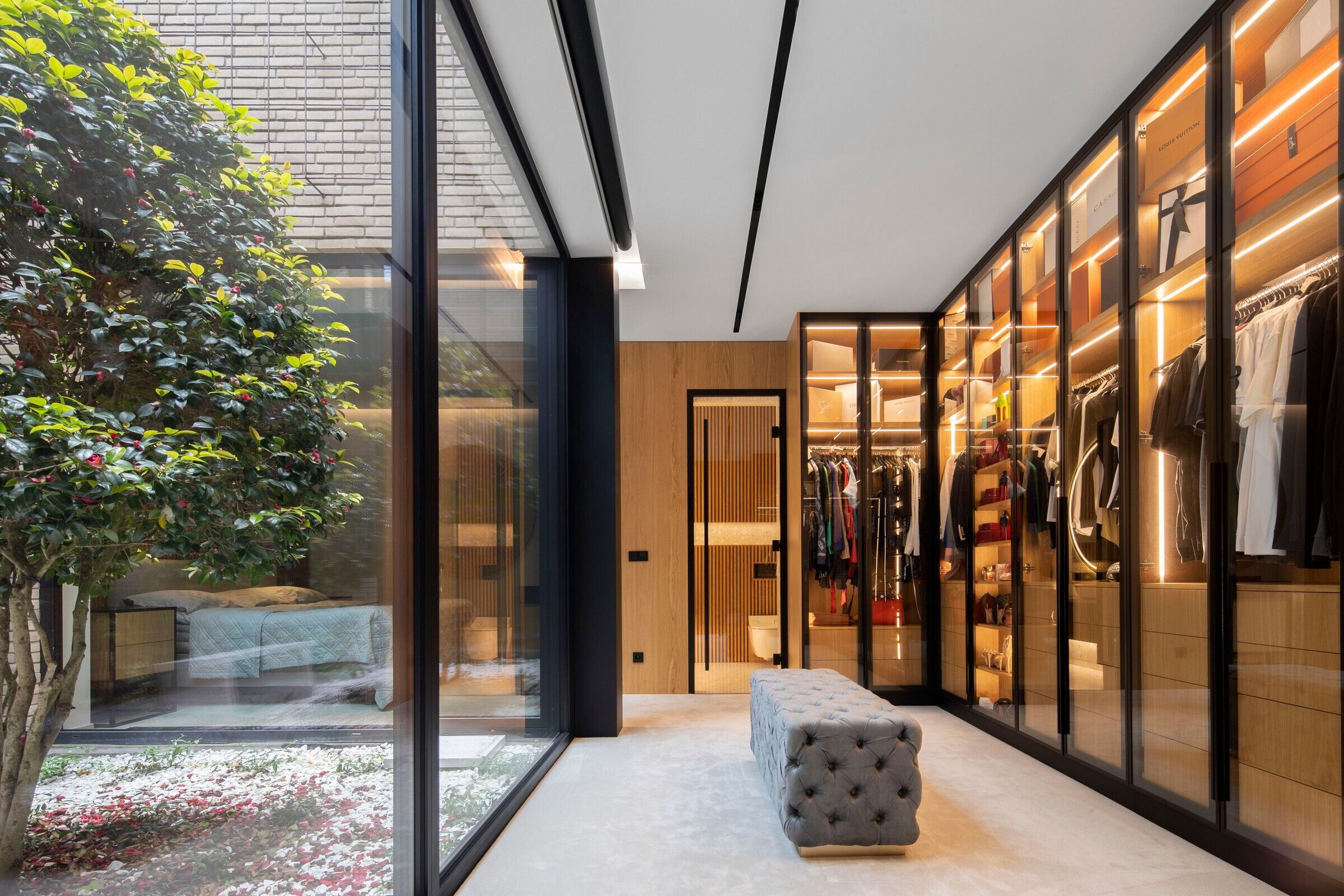 The entrance to the townhouse is directly from the street through the upper floor, where the living area is located. In the middle is the atrium, which forms the heart of the house. It brings light into the entrance hall and dining room - at the same time it provides the possibility of transverse ventilation. Night part of the townhouse is located one floor below. The bedroom with a wardrobe, a bathroom and a wine cellar are located around the atrium. Floor to ceiling windows seamlessly connect the interior spaces with the exterior and magnify them optically. Rooms recessed in the terrain have a pleasant climate, which has proven itself in this hot summer season, and they are noiseless.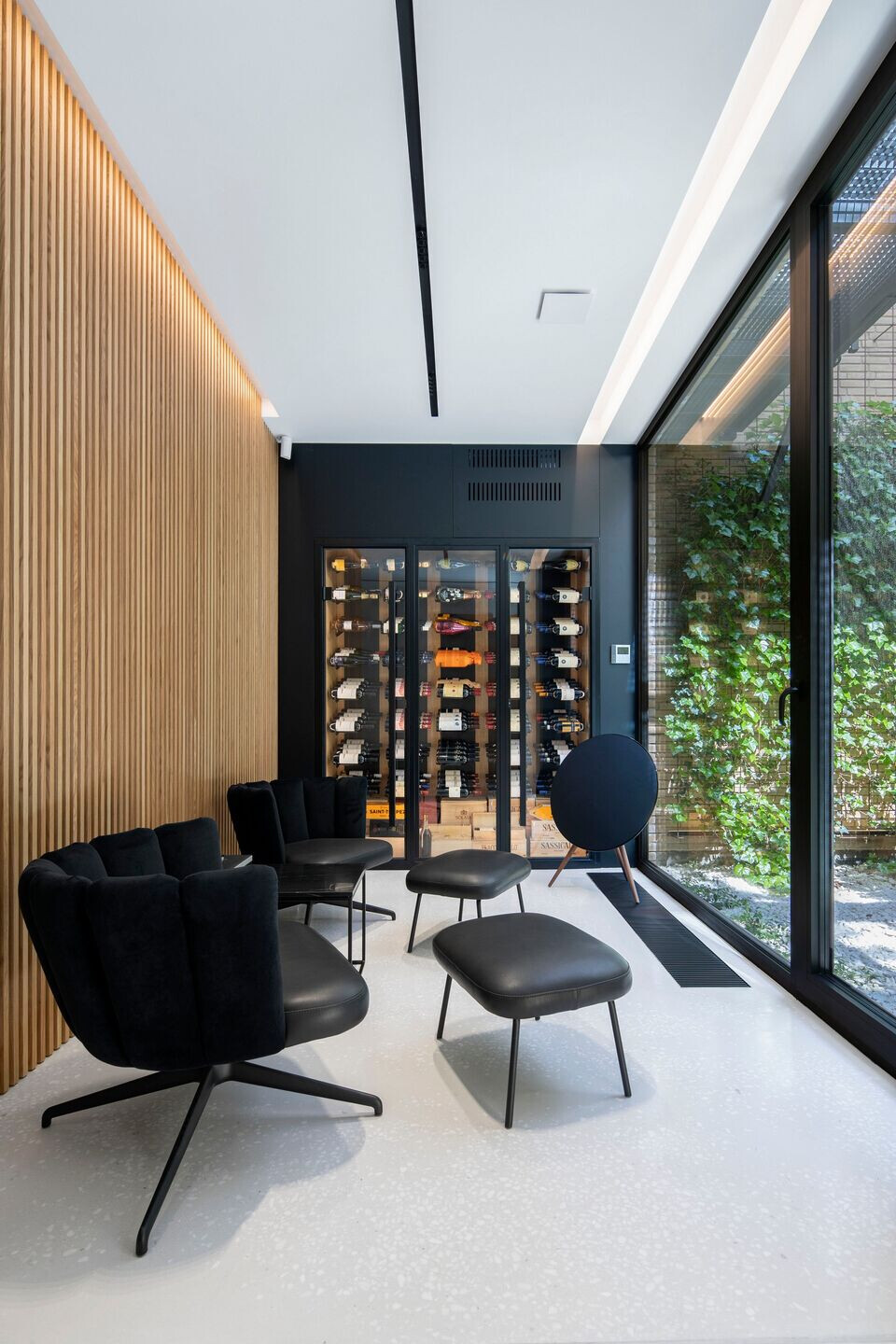 The character of the interior is created by combination of custom-made terrazzo with white Carrara marble and wood. Terrazzo is used as a cast floor, wall tiling, walkable tiles on terraces as well as worktops in the kitchen and bathrooms. The walls and floor are thus interconnected by a single material. Used natural oak contrasts with the cold terrazzo surfaces.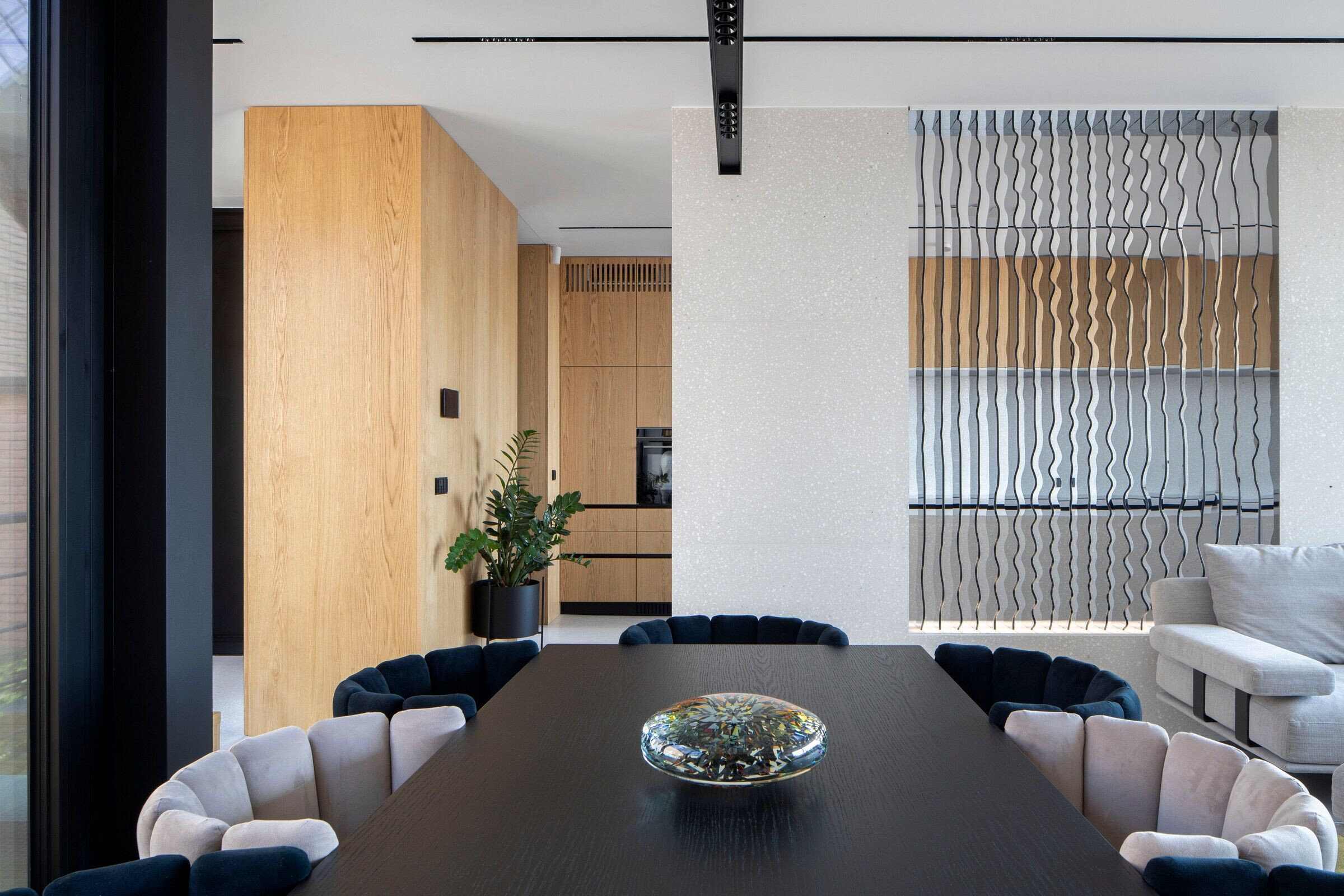 Rest of the interior is complemented by a neutral black colour presented in the shape of the dining table, chairs, and some solitaires. Artwork created by Ašot Haas set between the living room and the kitchen illuminates the spaces and creates interesting reflections from corrugated slats made of highly polished stainless steel.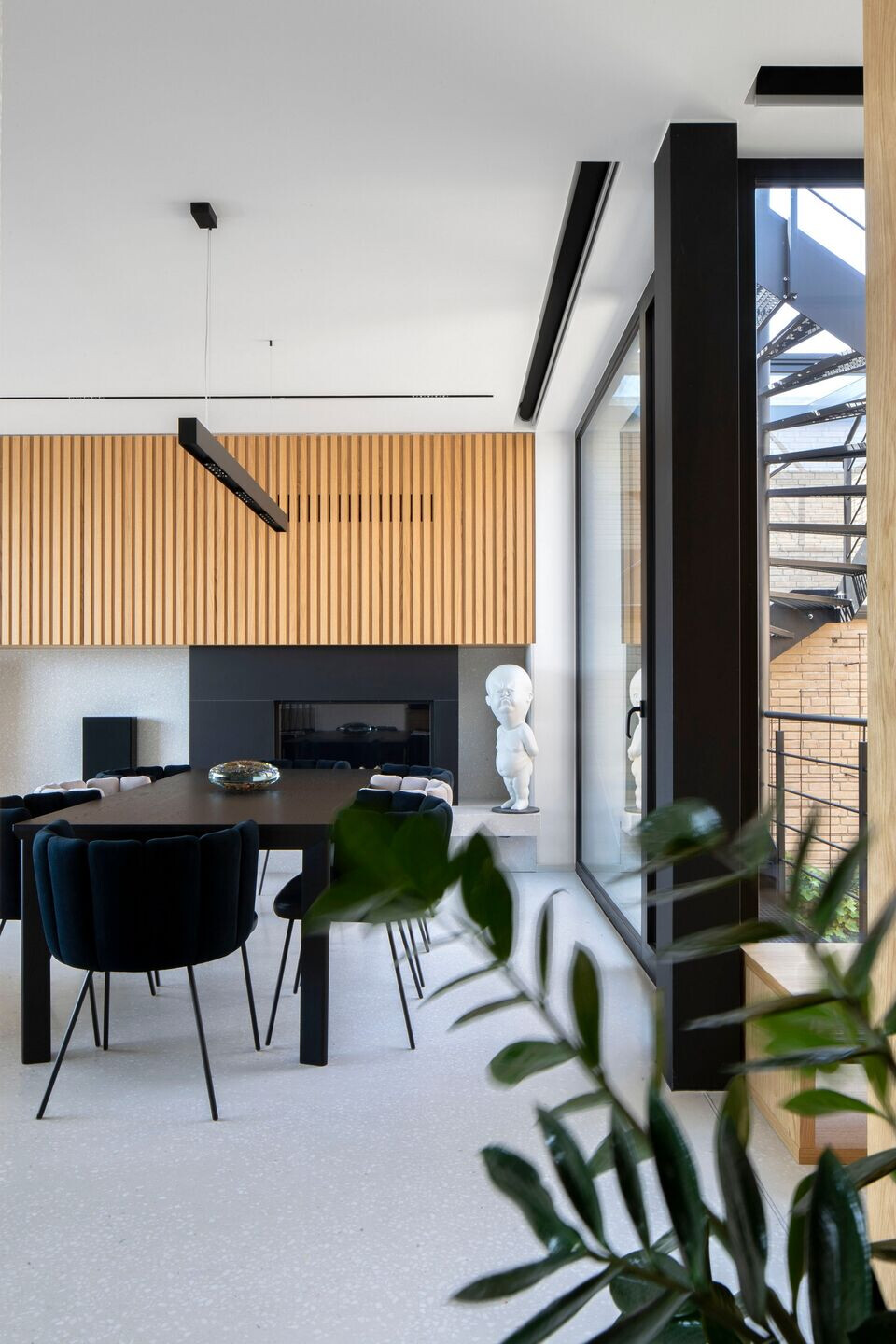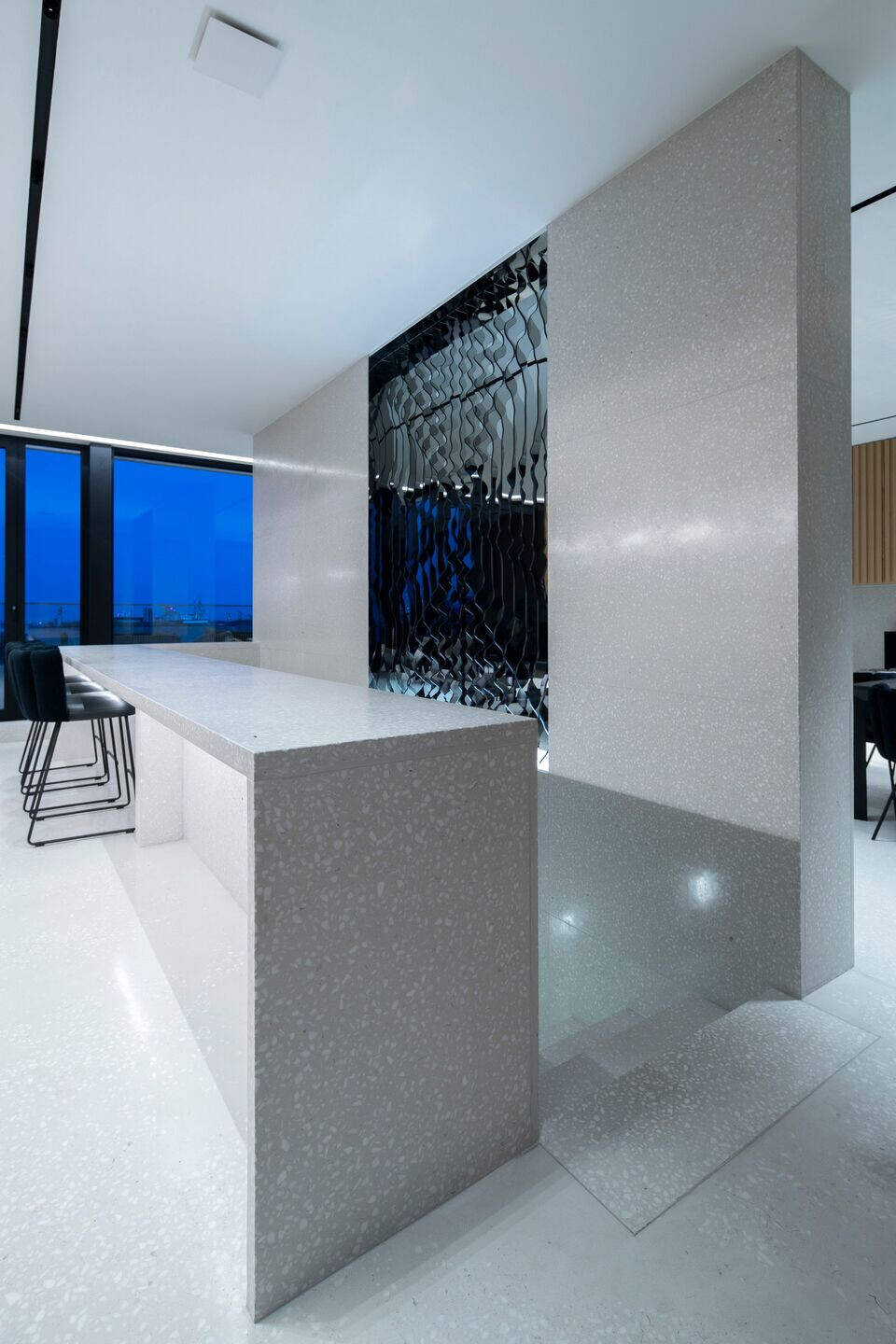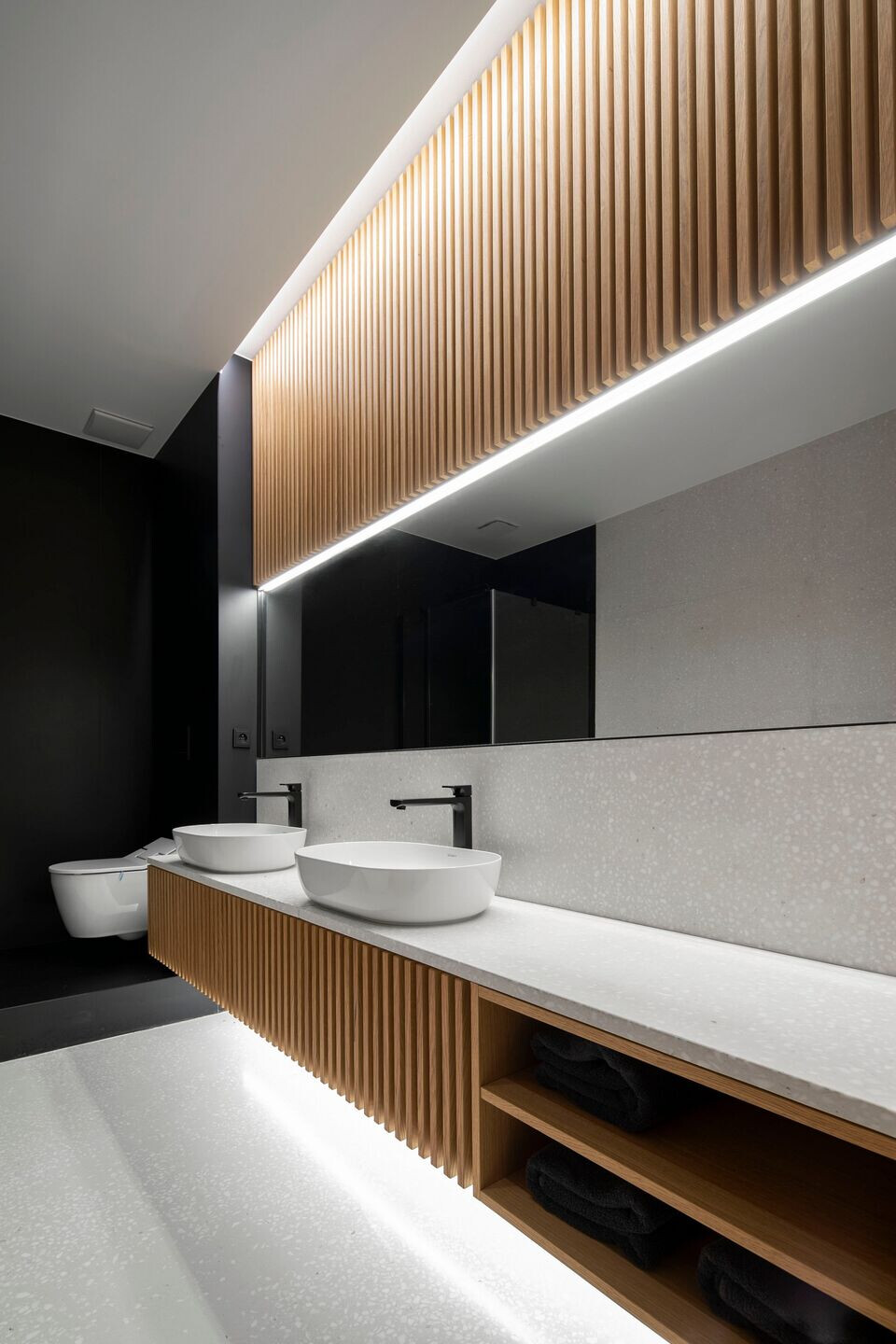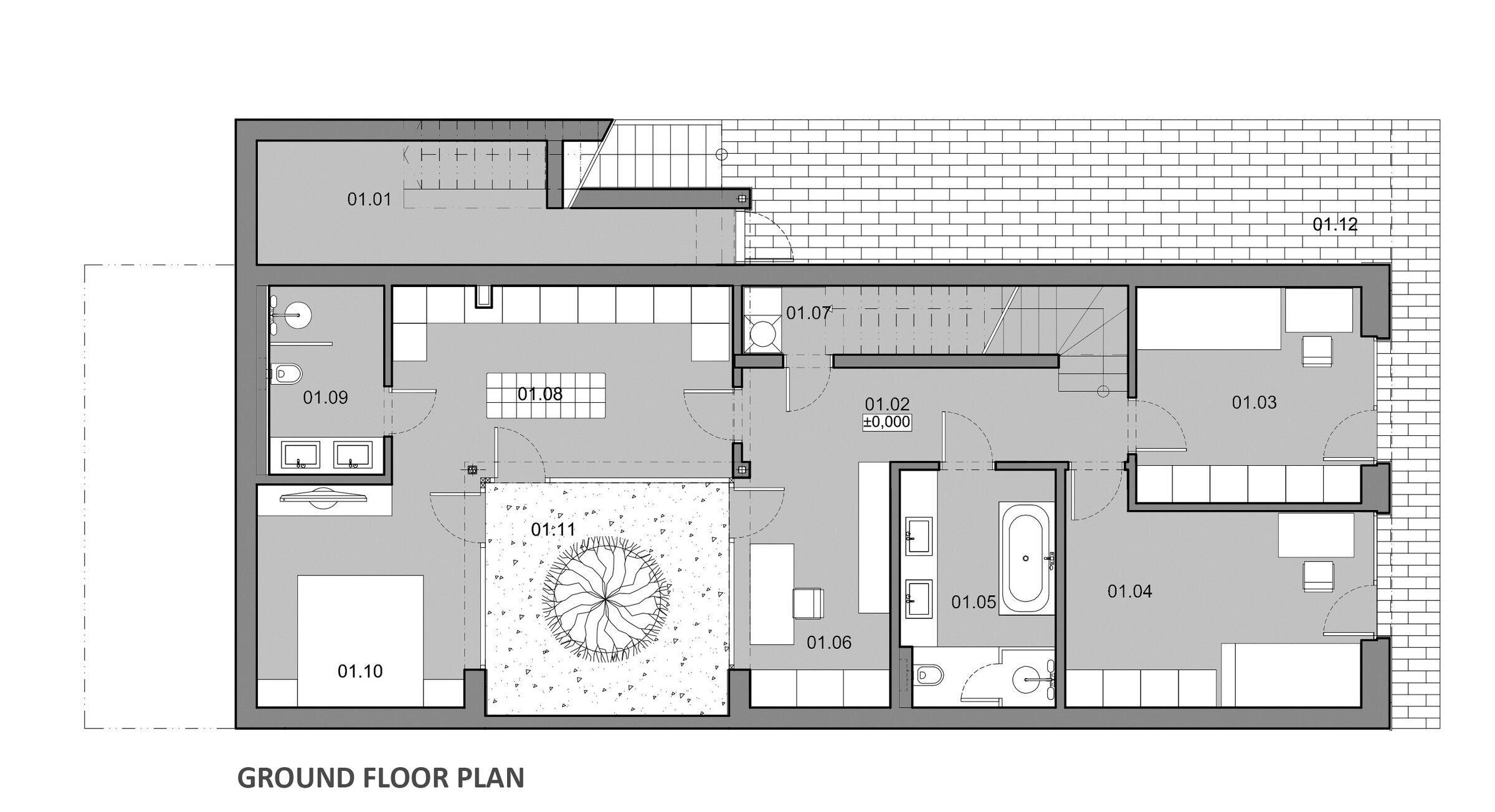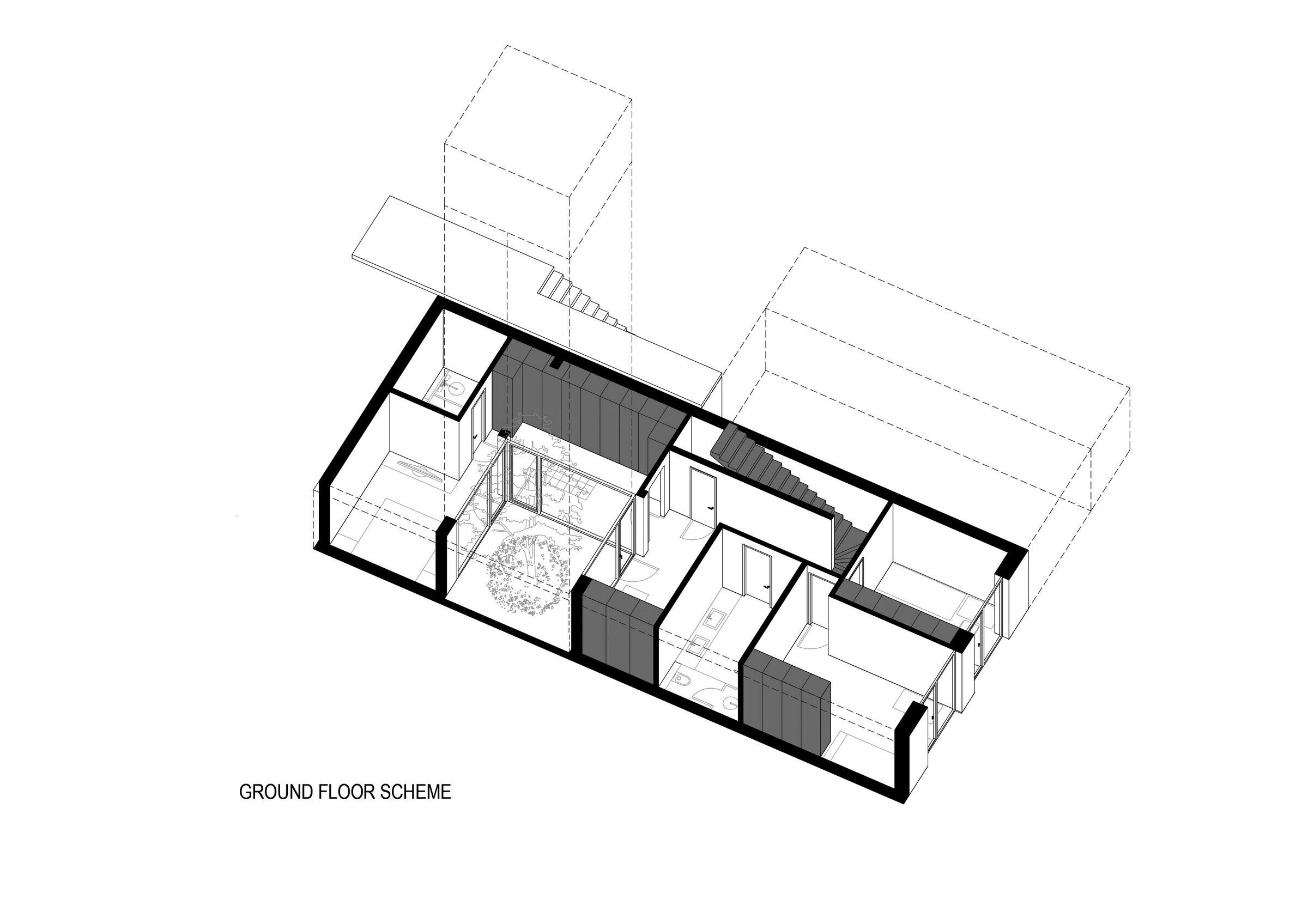 Material Used :
1. Flooring: Terrazzo
2. Doors: Custom Made
3. Windows: Reynaers
4. Sanitary Ware: Duravit