The friendship between the architect and alterra group began more than 2 years , when Alterra took over Managing a great ambitious project.. A huge abandoned industrial building with an adjacent territory in a couple of years turned into a respectable BC Palo Alto. A free-standing dilapidated 2-storey strange building was completely reconstructed into an incredibly short ( ) term (less than a year) and became the new home of the most development company .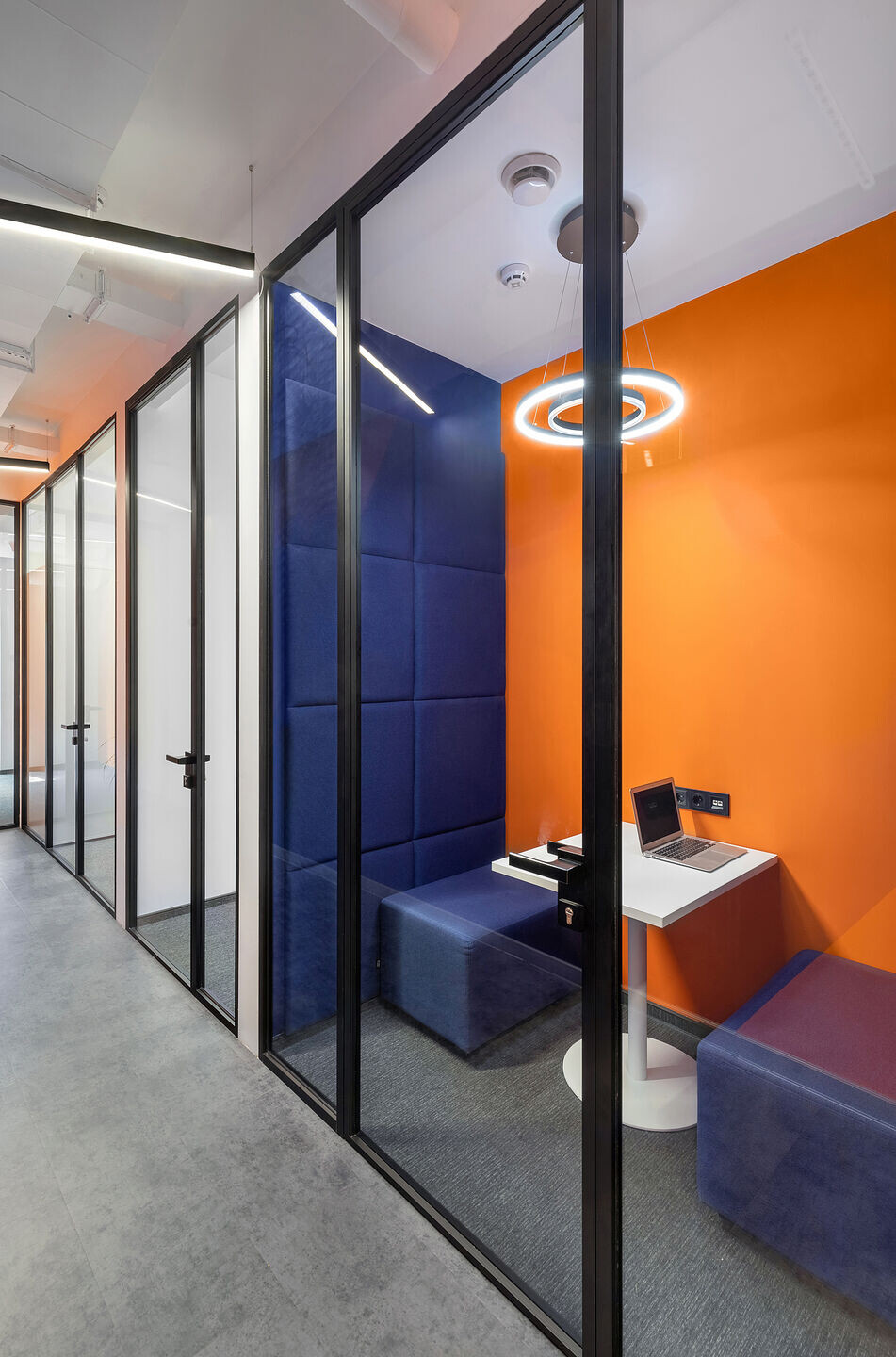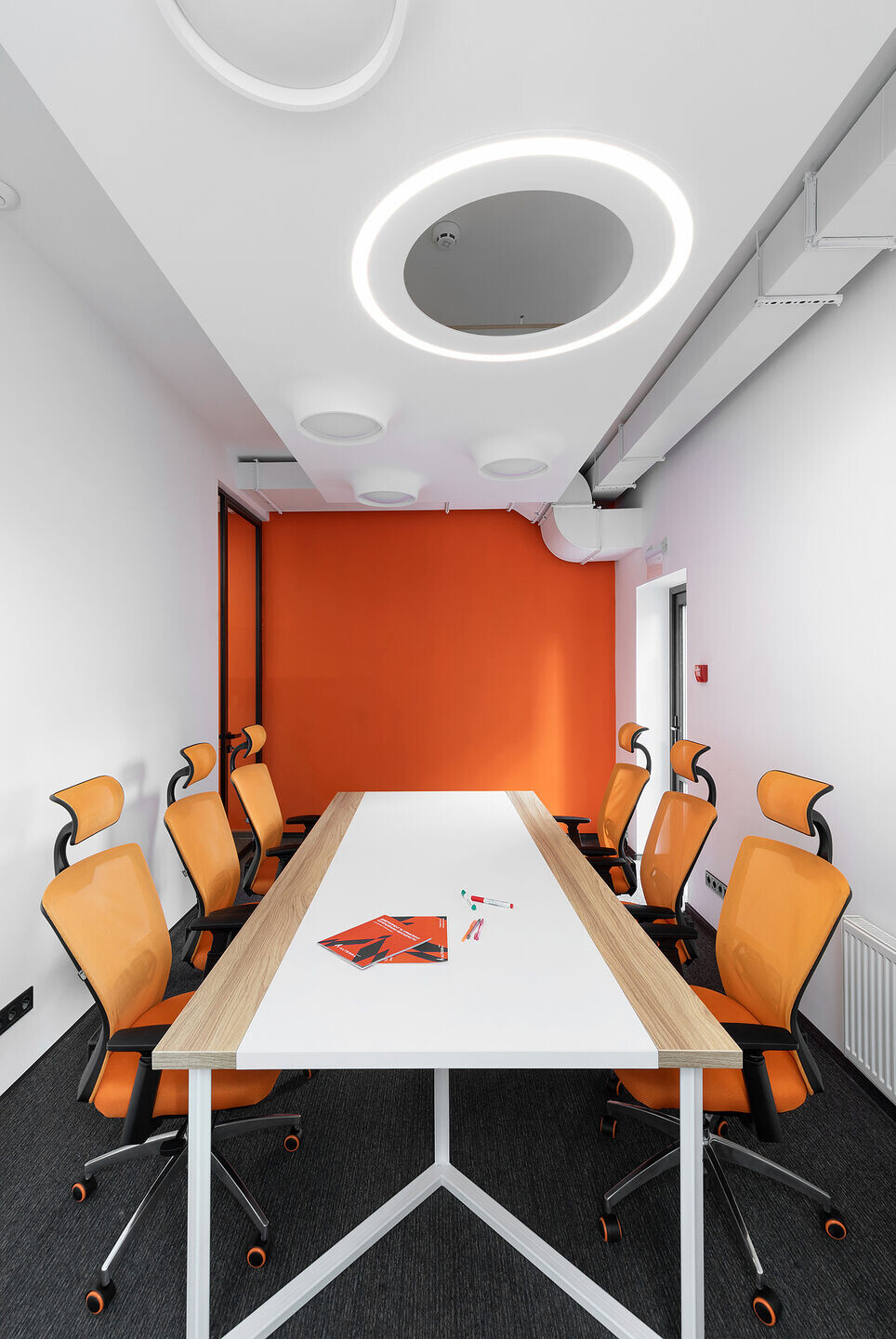 The office of alterra Group, whose , profile Commercial Real Estate Management was not only the customer and but also . , and direct executor, gene . Contractor at this facility.. The young creative team needed a non-trivial office. space. A bright graphic wall,, a rich orange in the interior - not an accident.. « », The main reference for design from the customer extended " into space "", and corporate colors and identity . The company is clearly associated with NASA. Hence the "bubbles/craters"/» on the ceiling of the meeting room. «.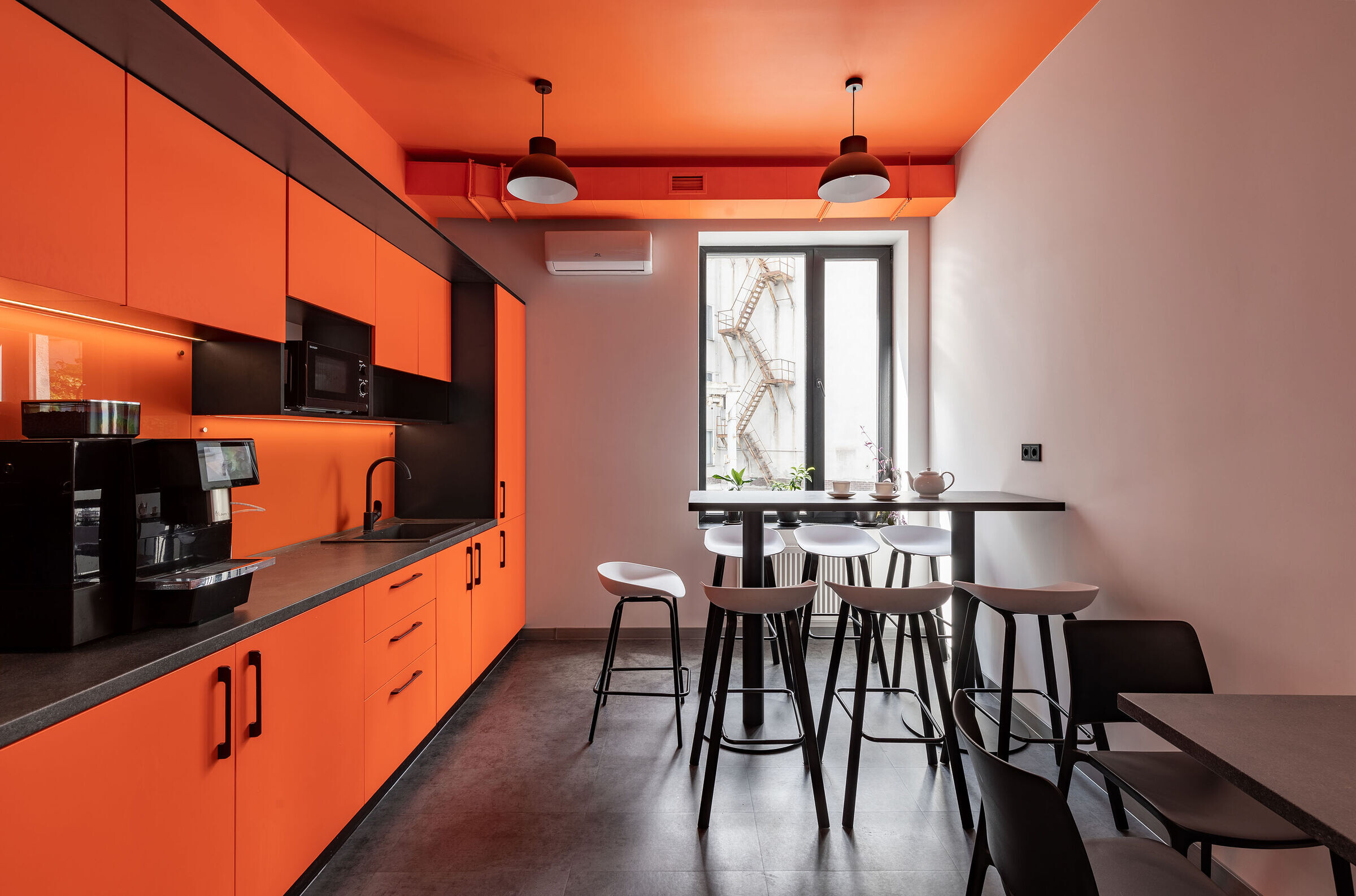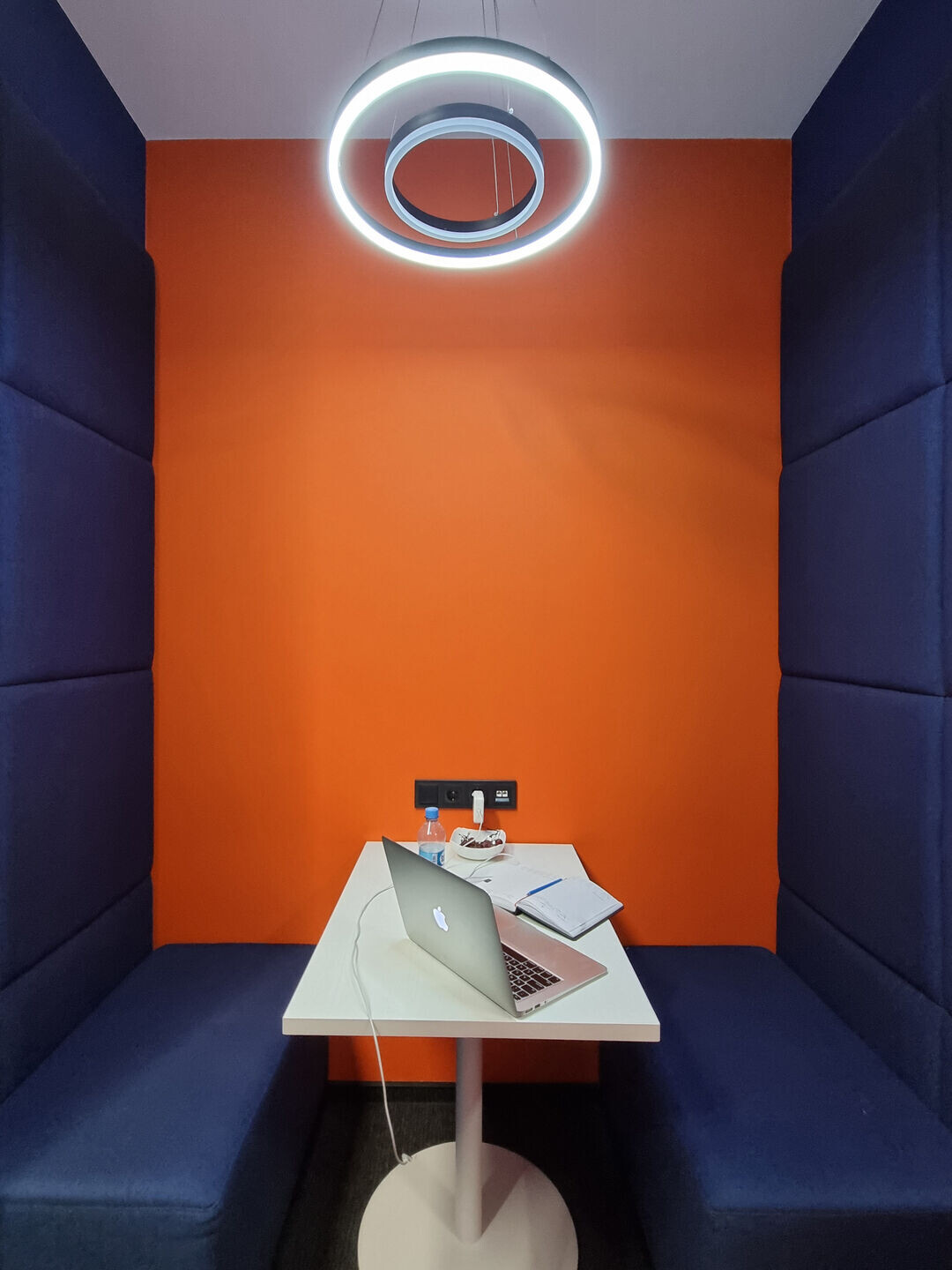 And the second meeting in the sea container near the reception is not a dummy and not just a highlight... – It is really , a shipping container that was bought and brought especially for this interior.. One of the activities of the company is related to the rental of such containers as warehouses. Space.
Orange + blue - an invigorating combination is very consistent with the spirit of the company itself. . A delicious orange- thekitchen has become a favorite place of employees.