In designing the space, we had the desire to reflect the brand's values, and to create a visiting experience in the exclusive perfume world.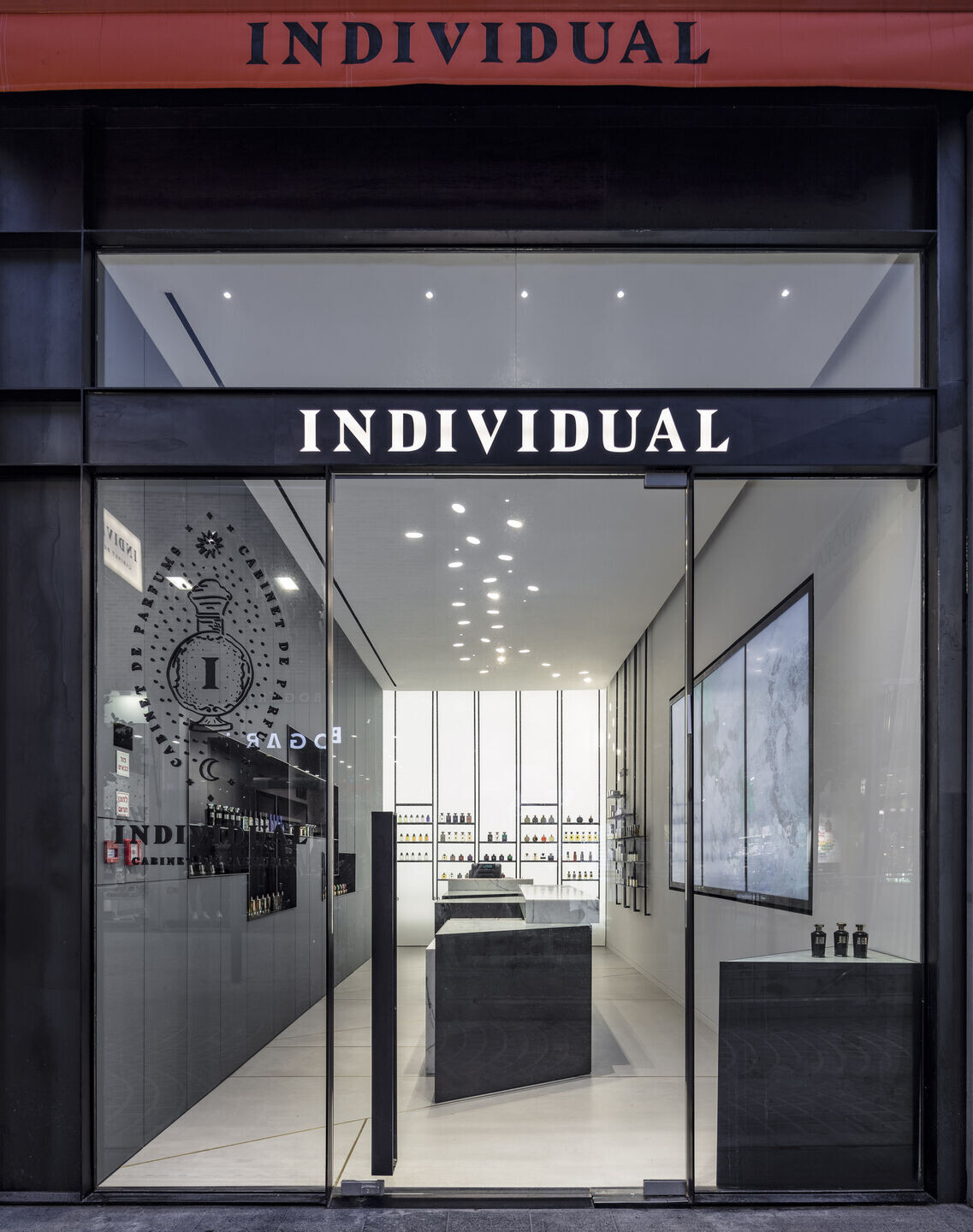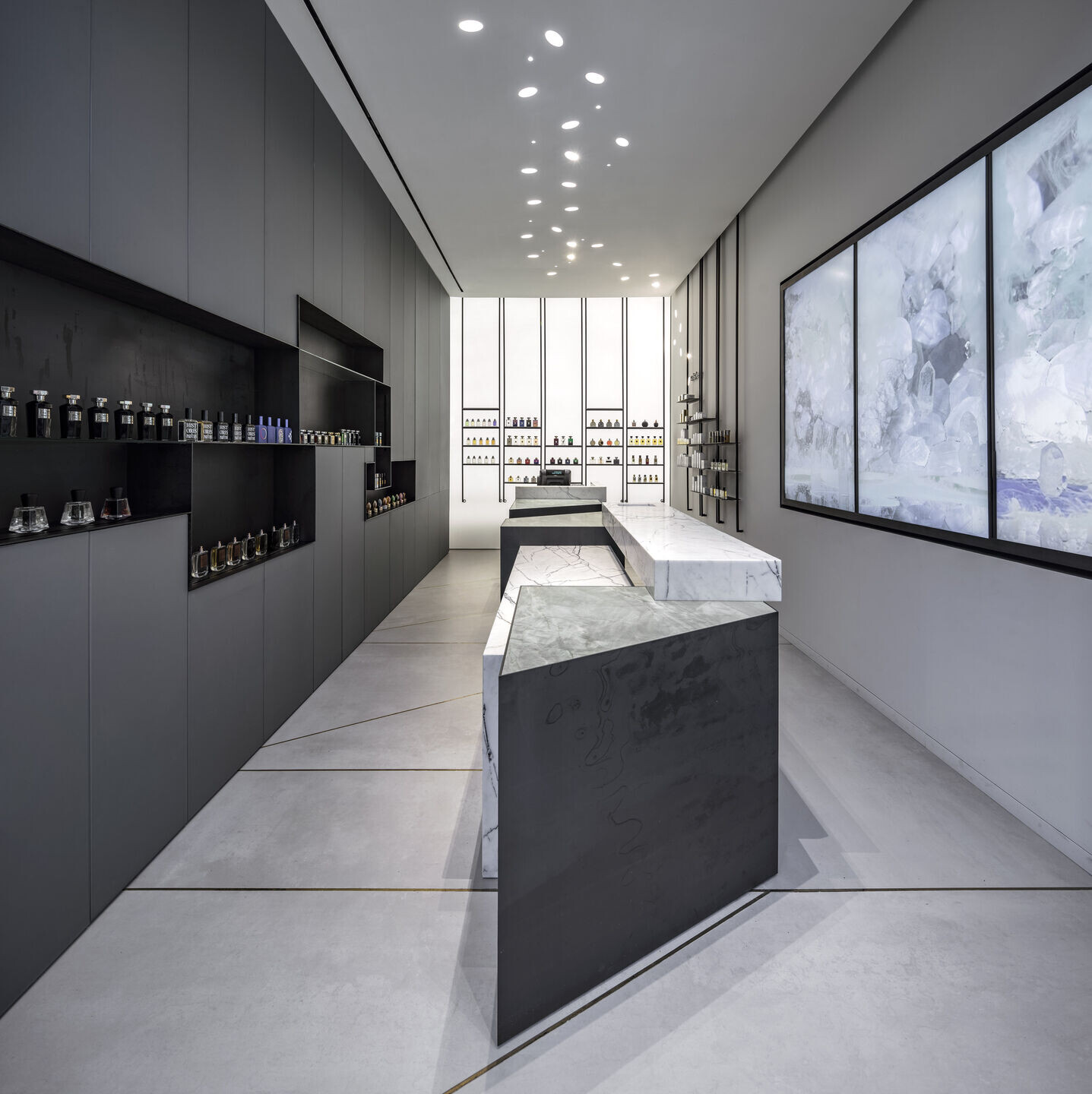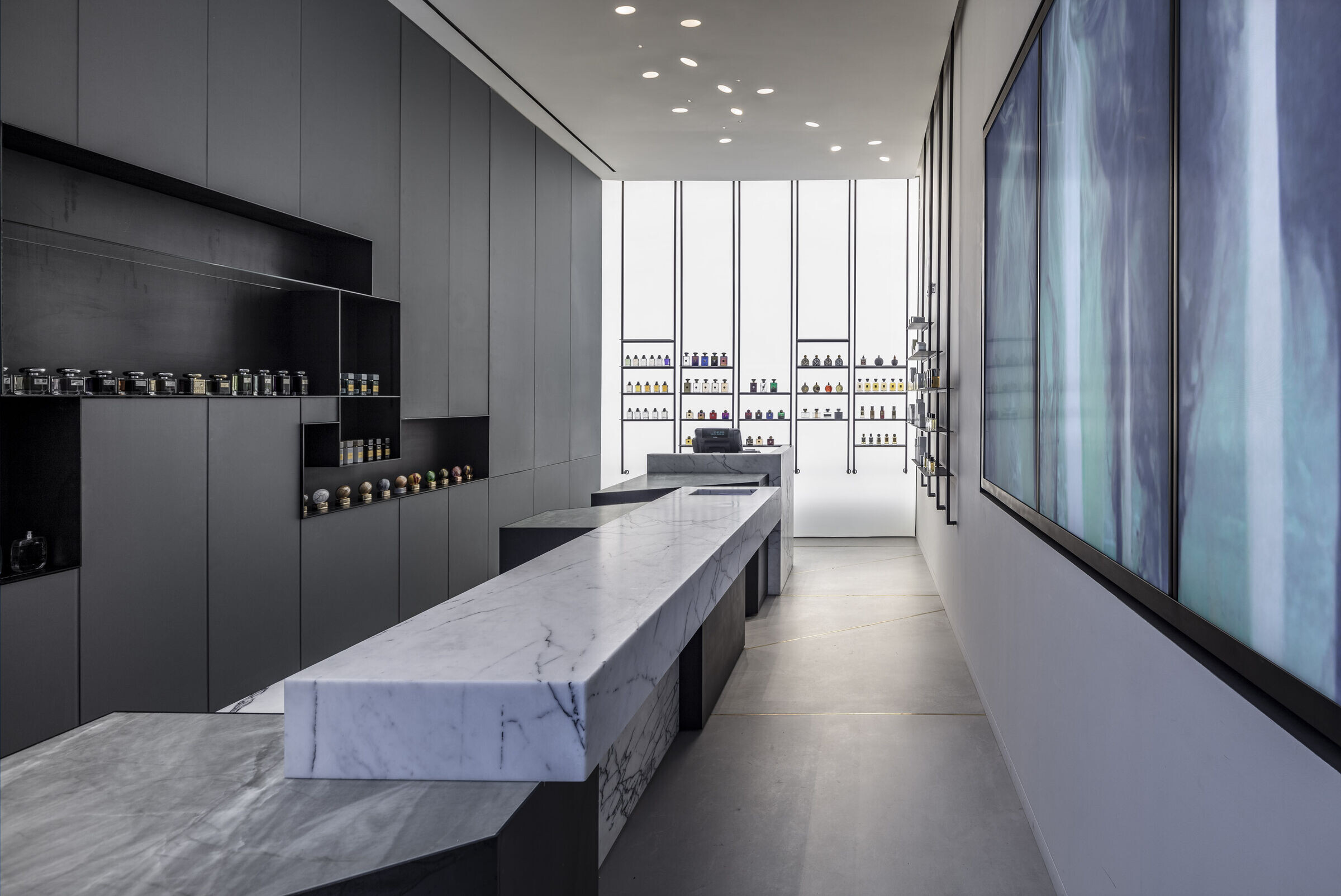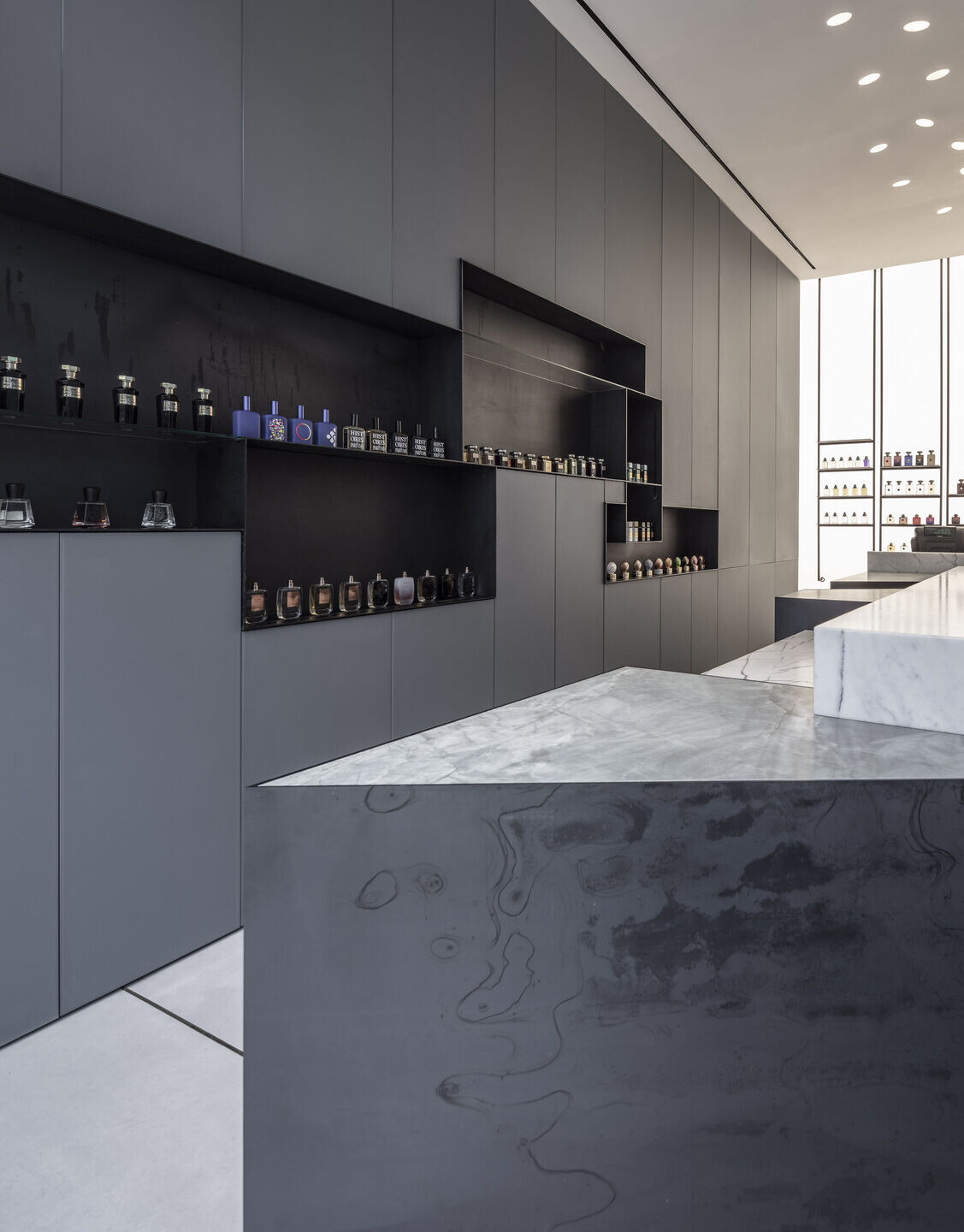 Just as the brand makes unique and rigorous choices, so the design, meticulous details and material selection. Alongside design minimalism is a wealth of materials, which also convey luxury and quality.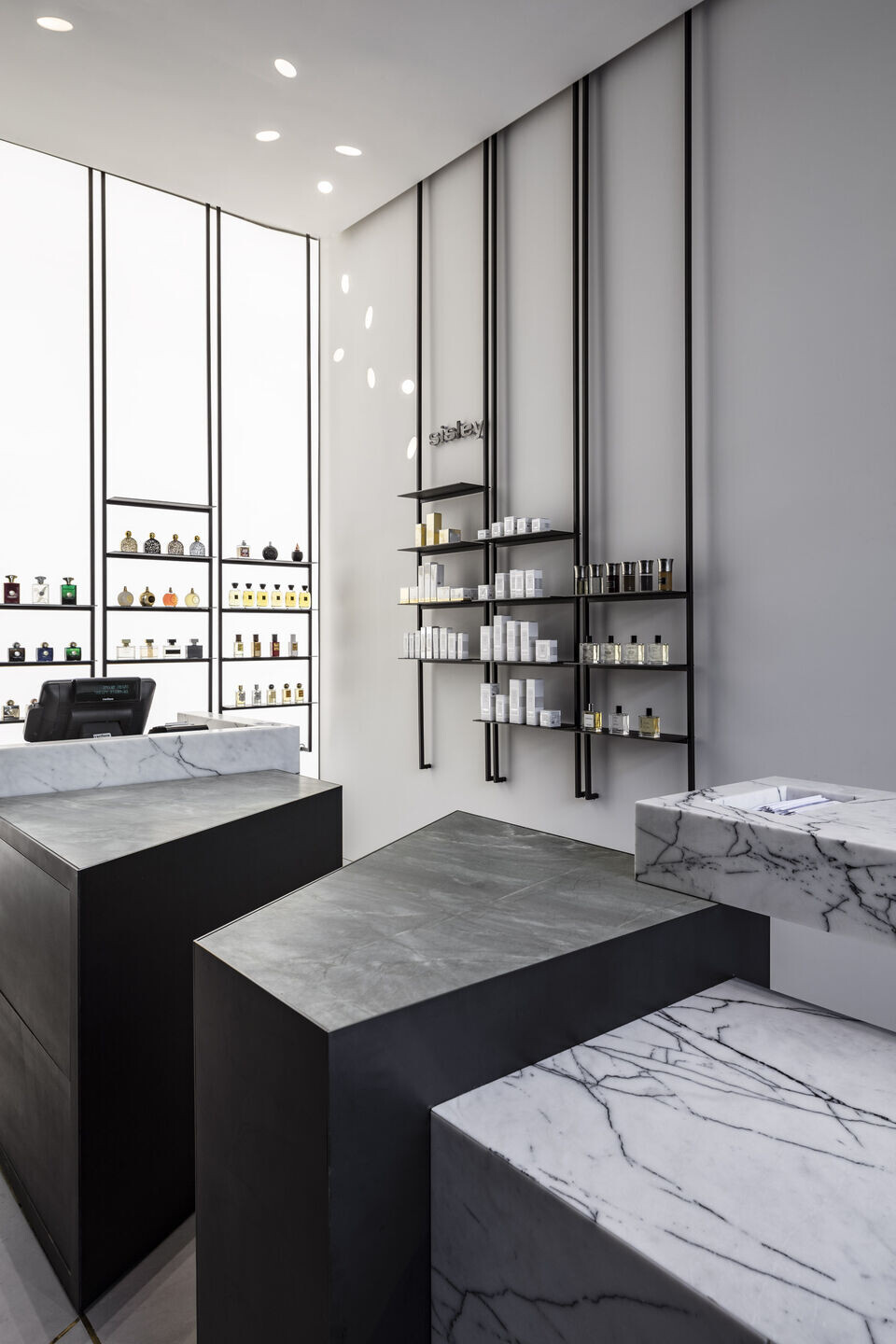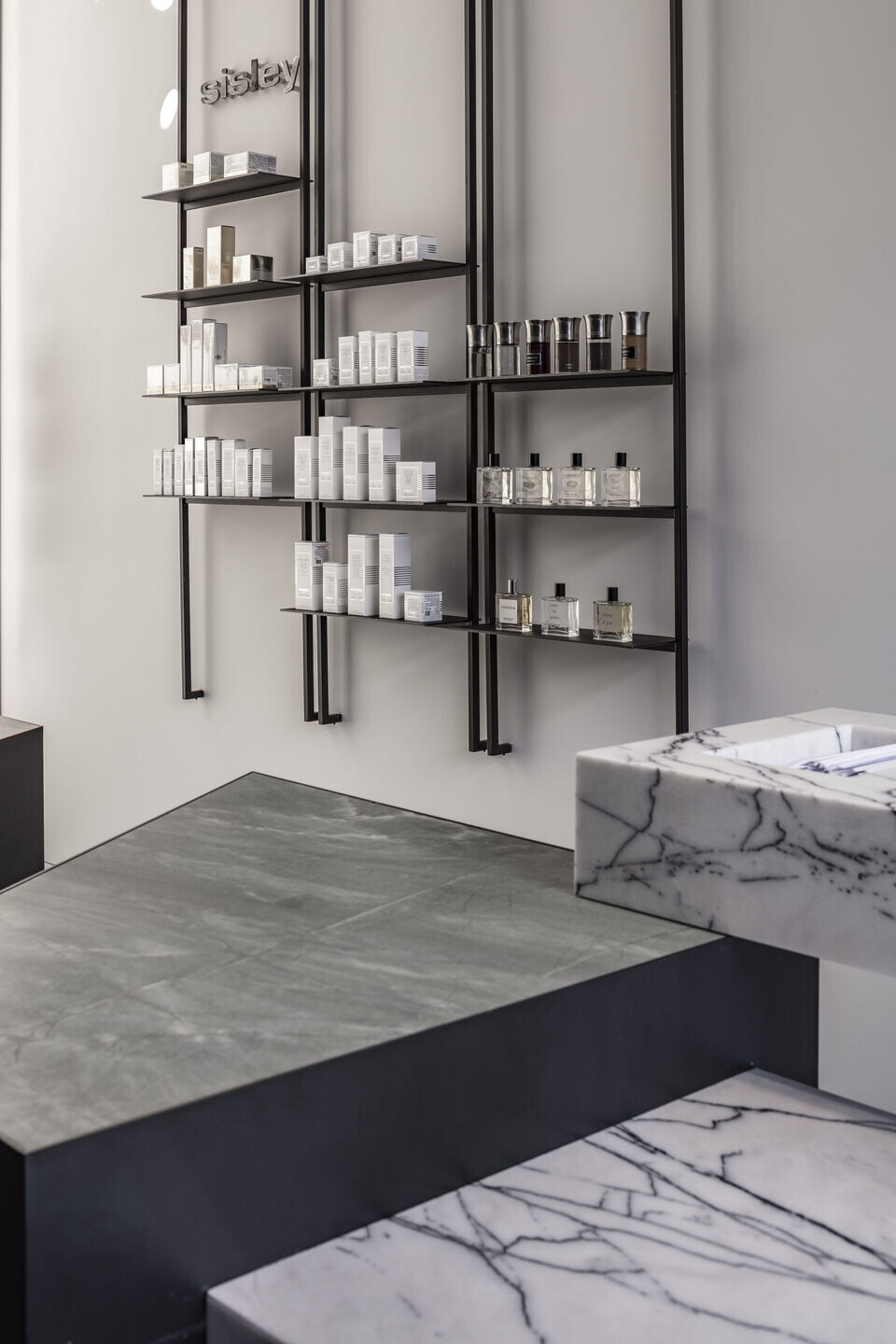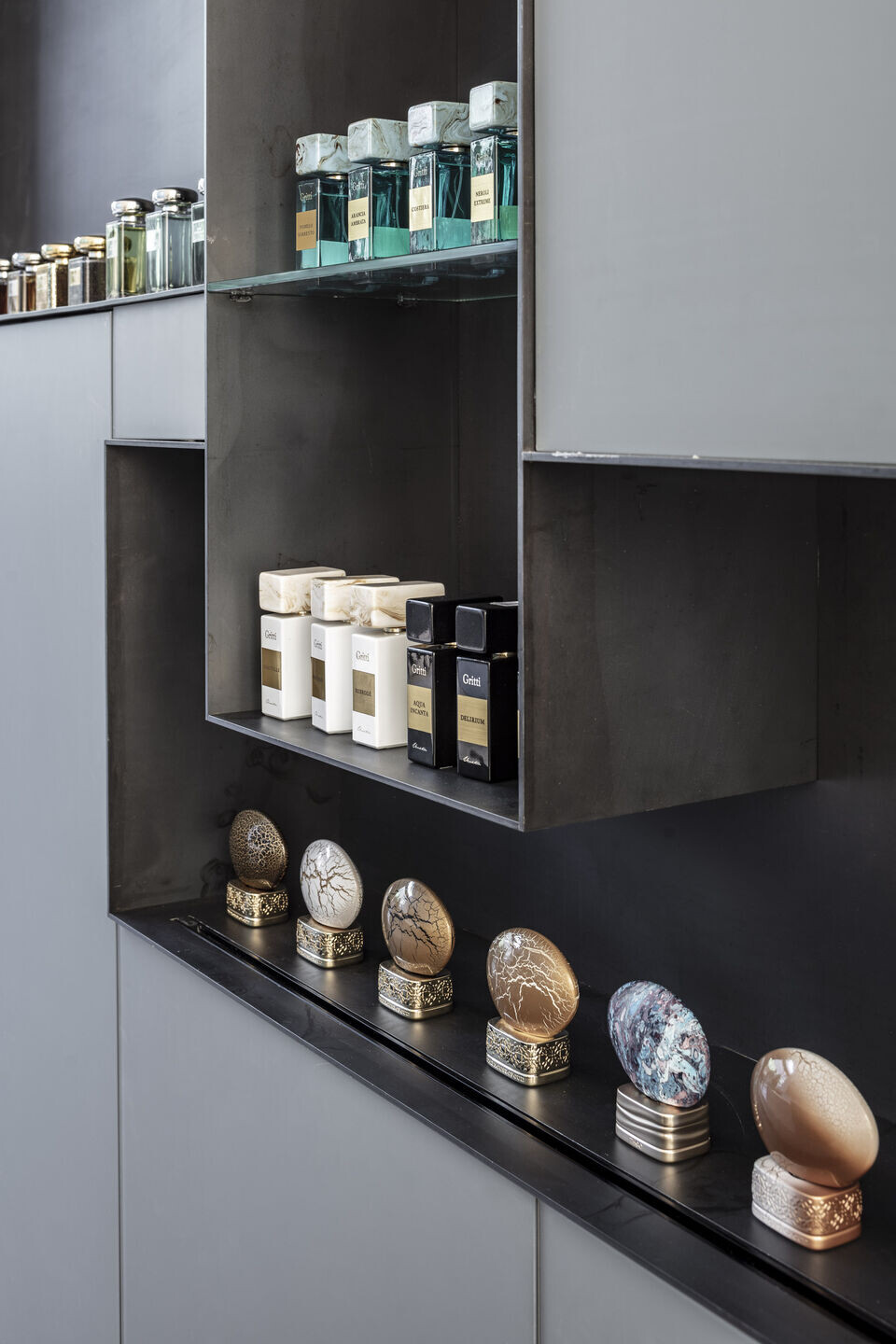 Combining art in architecture through the video-art works that we chose to incorporate into space, inspired by nature, creates a connection between the world of smells and the associative world.