The new home of the Melbourne Conservatorium of Music celebrates the activities of music rehearsal and practice – a green room for Melbourne's arts precinct.
Outwardly focused and inviting, the building balances the singular concentration required of students with the camaraderie of engaging with others. The building is a place to rub shoulders with fellow music students, and the artistic milieu of the wider campus and precinct.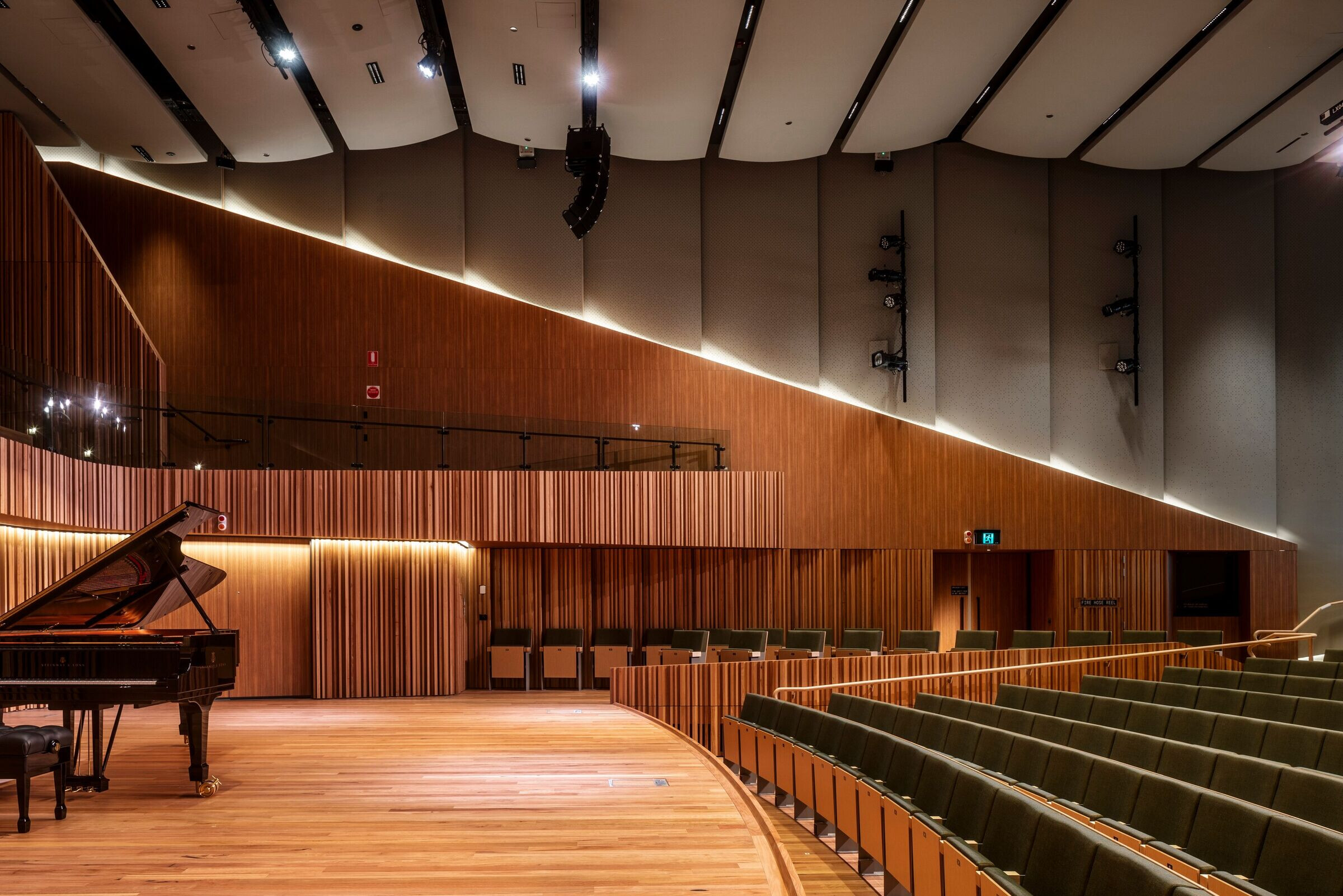 Numerous vantage points in the conservatorium allow for appreciating the inner workings of music teaching. The learning and rehearsal spaces are interspersed with bell-shaped portholes, hinged panels and disguised windows that generously exhibit the activity within. The largest of these apertures is the oculus window located on the ground floor into the orchestral rehearsal space, which offers passers-by a glimpse into the inner realm of music education.