The 'Houtloods' is the oldest, still remaining building in the 'Spoorzone', a former site of the Dutch Railroad Company. The 'Houtloods' is located in Tilburg, the Netherlands, and originally served as the railroad's lumberyard.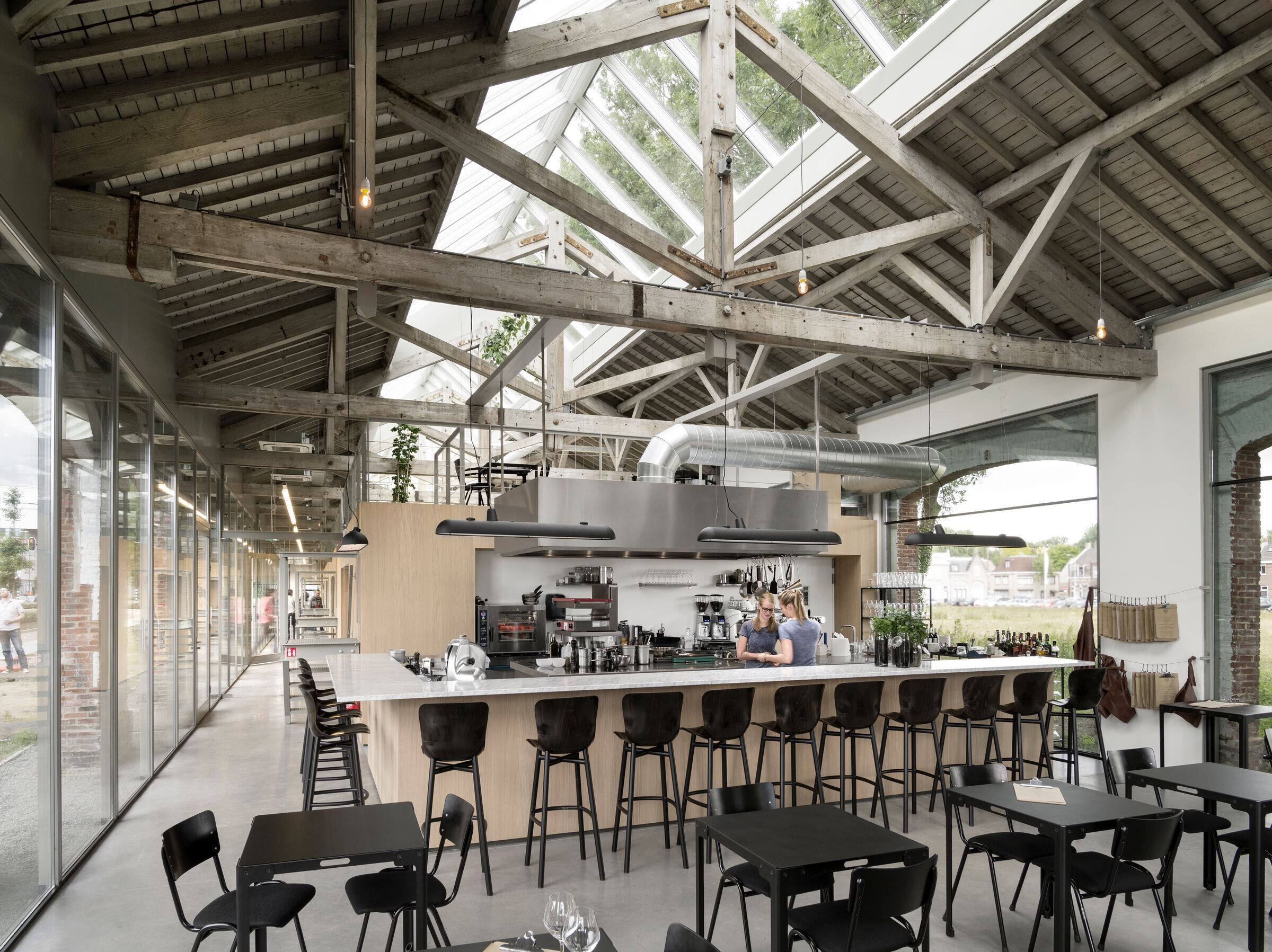 The exposed masonry arched structure opened up to the elements and allowed the lumber to naturally dry. Later on the masonry arches were filled in with brick and the enclosed building became a workshop.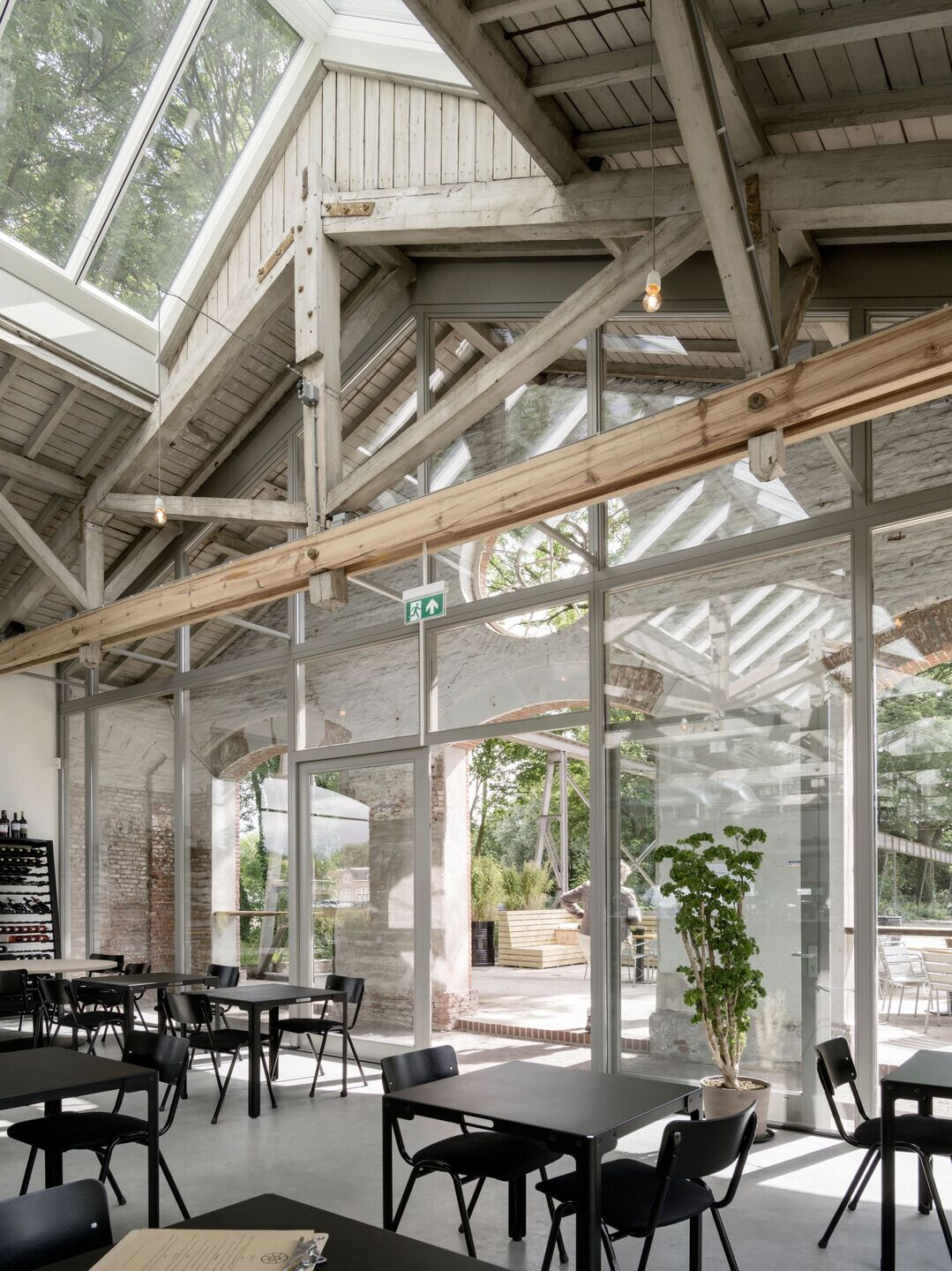 During our renovation, the infilled arches were reopened to highlight the structure and let natural light in. Behind the arched wall, we placed a glass façade that complements and preserves the 'newly' opened structure.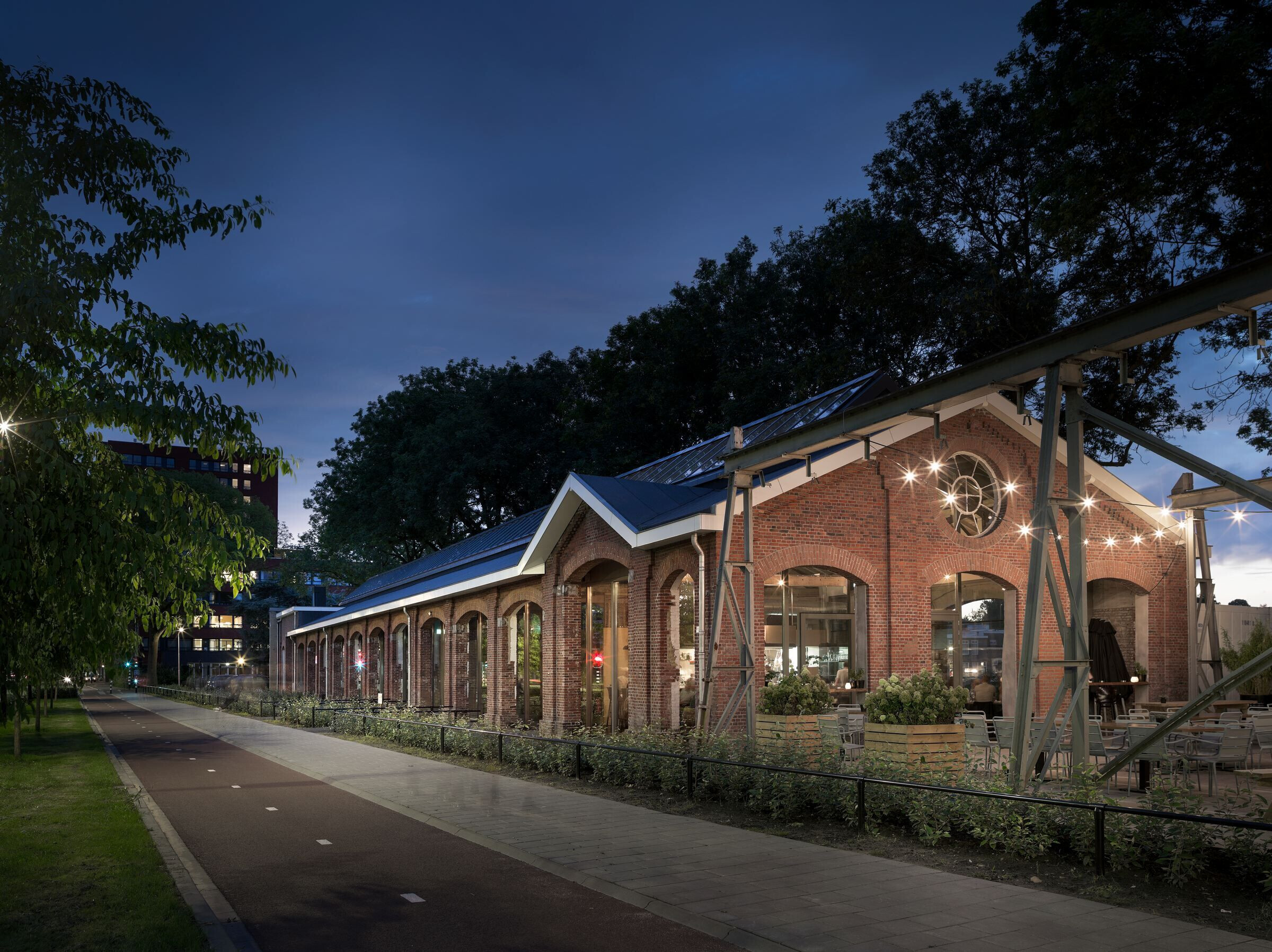 Inside the building, detached from the glass façade and timber roof, we placed a large oak clad "furniture box" that houses the newly added functions and program. Inside this 'box' are offices, restrooms and storage while on the outside of the box public spaces are placed.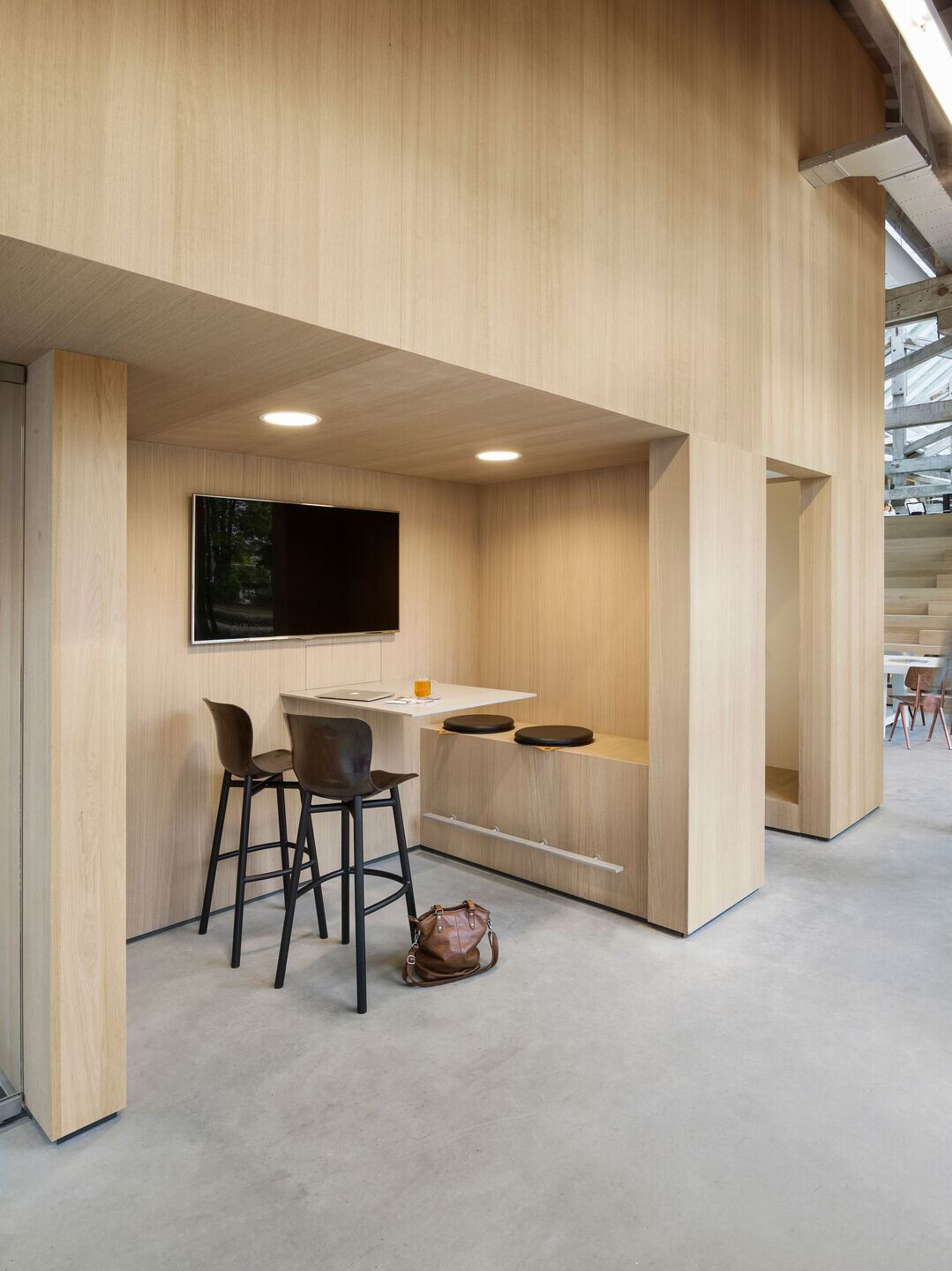 The oak clad outside of the box offers room for an auditorium on one side and the open kitchen and bar of a trendy restaurant, appropriately named "the Houtloods" on the other side.