An old 70's house, poorly characterized, is totally refurbished with decise interventions on energetic and architectonic features, keeping an eye on economic aspects.
The plot measure approximately 1500 sqm; situated in a panoramic position, it enjoys a wonderful view over the Lago di Varese. The building consists of two 150 sqm levels; at the ground floor the living room, the kitchen and the dining room; at the first floor there are 5 bedrooms, 2 bathrooms and a balcony. A 150 sqm basement hosts facilities and parkings.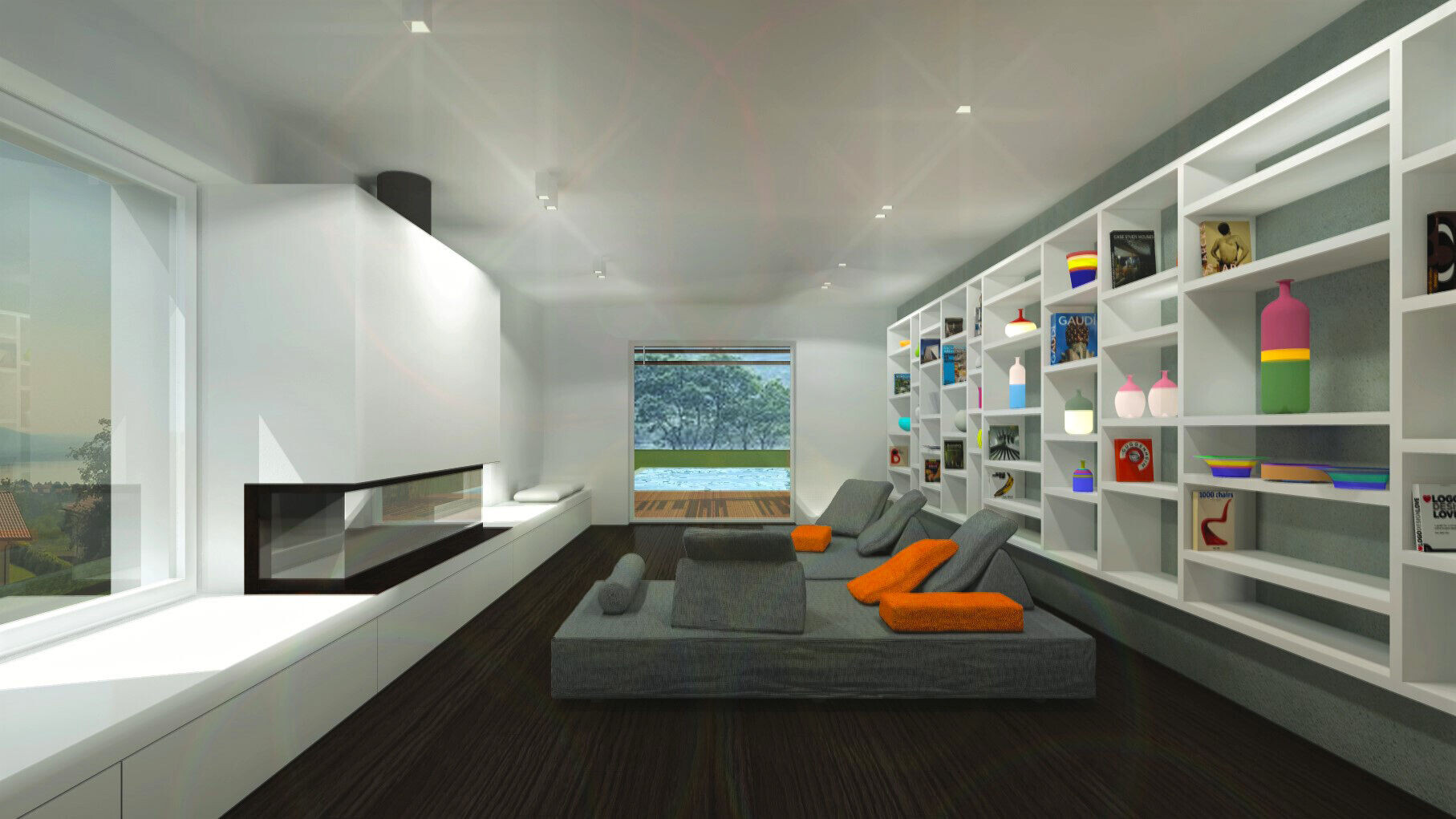 The principles leading the project are: te reconnection of the house with its garden, up to now paradoxically denied for the layout of existing windows; the energetic retraining and the realization of a new heating and cooling system; the redefinition of a contemporary language for the building architecture; a complete restyling of the interiors; a new landscape design in collaboration with arch. Giulia Gatti.