Embedded in local tradition Arcgency builds staff accomodation in renewable materials, by local craftsmen at Vallekilde folk school. Inside out the house is built from wood.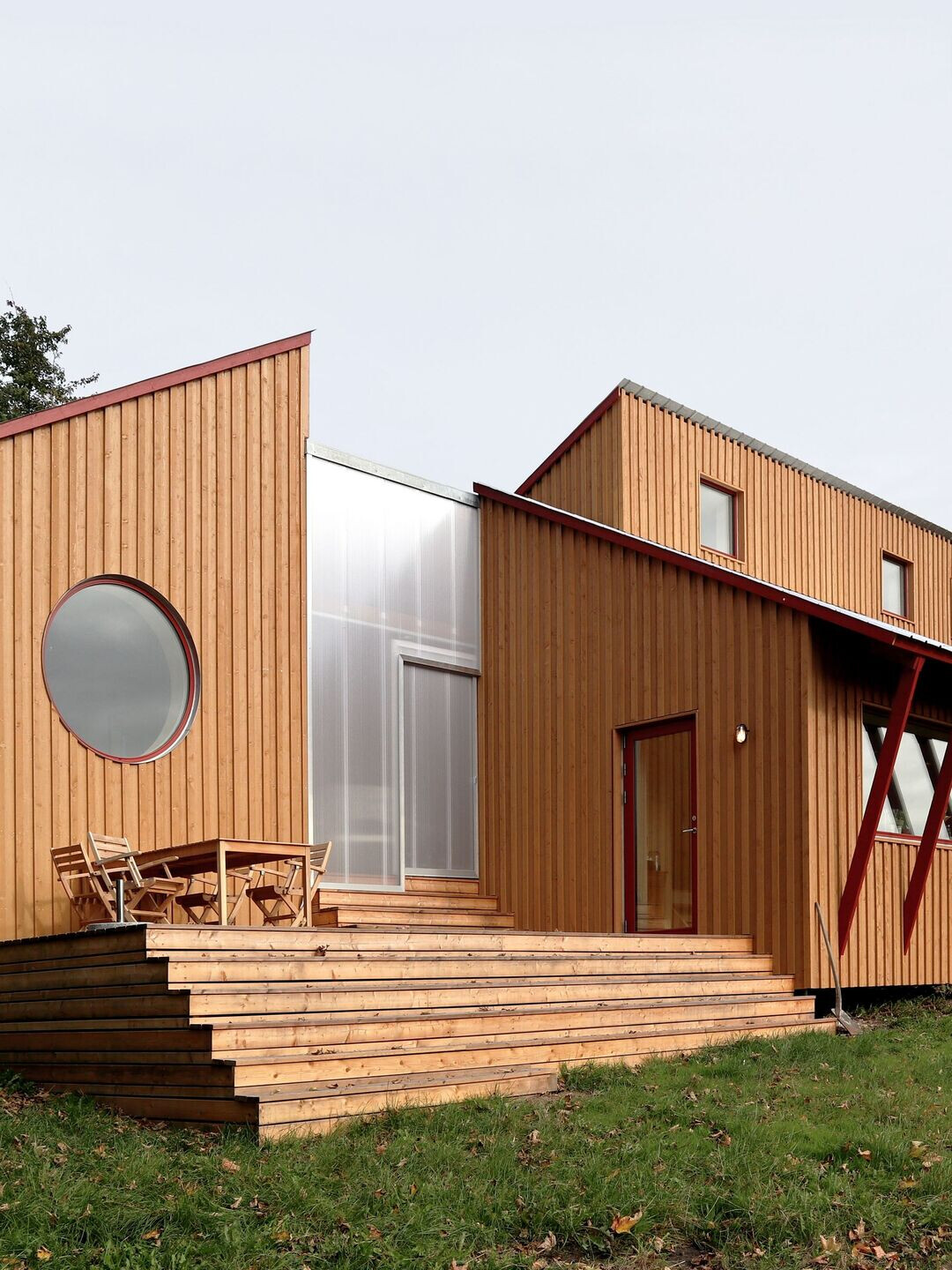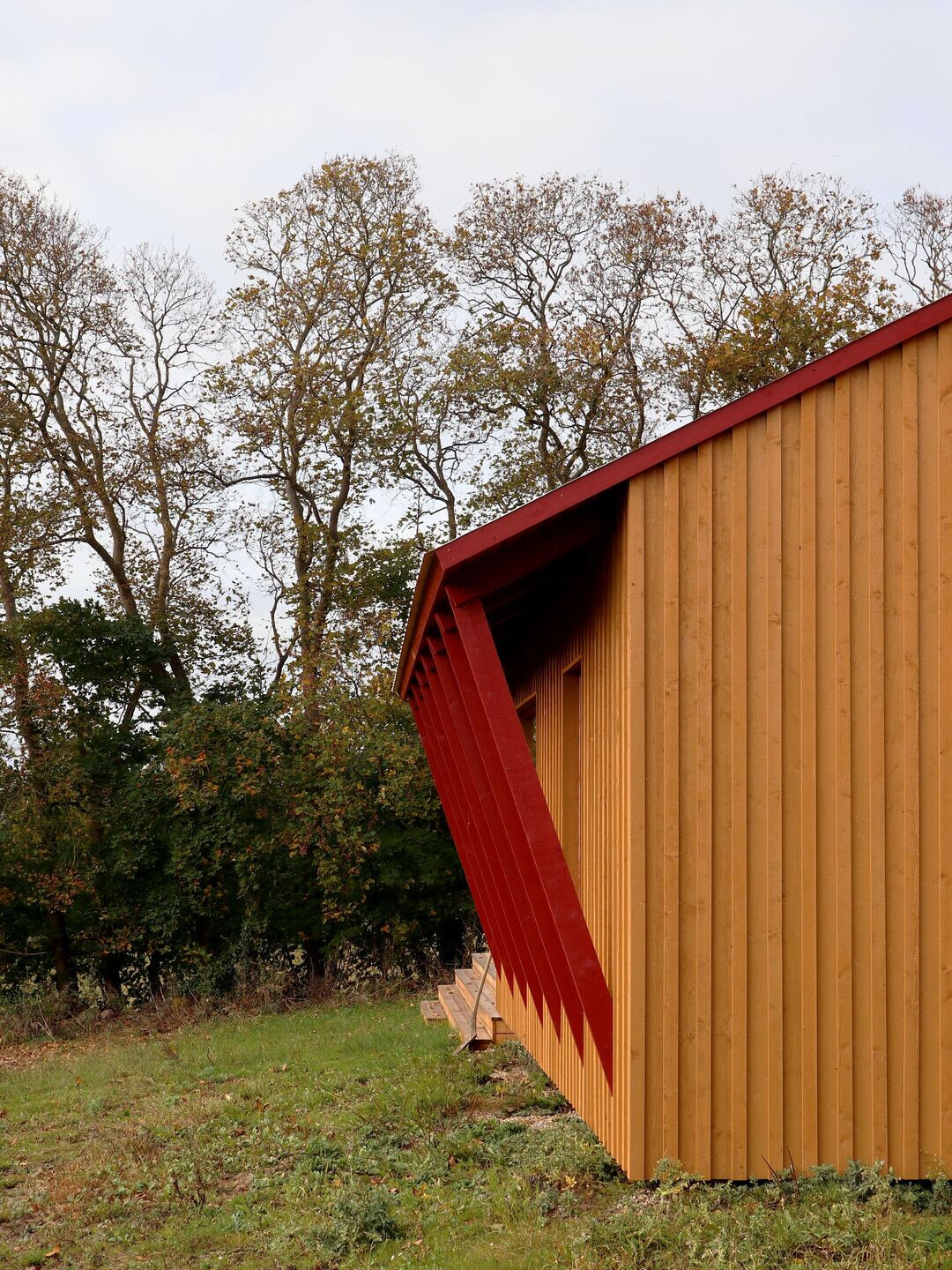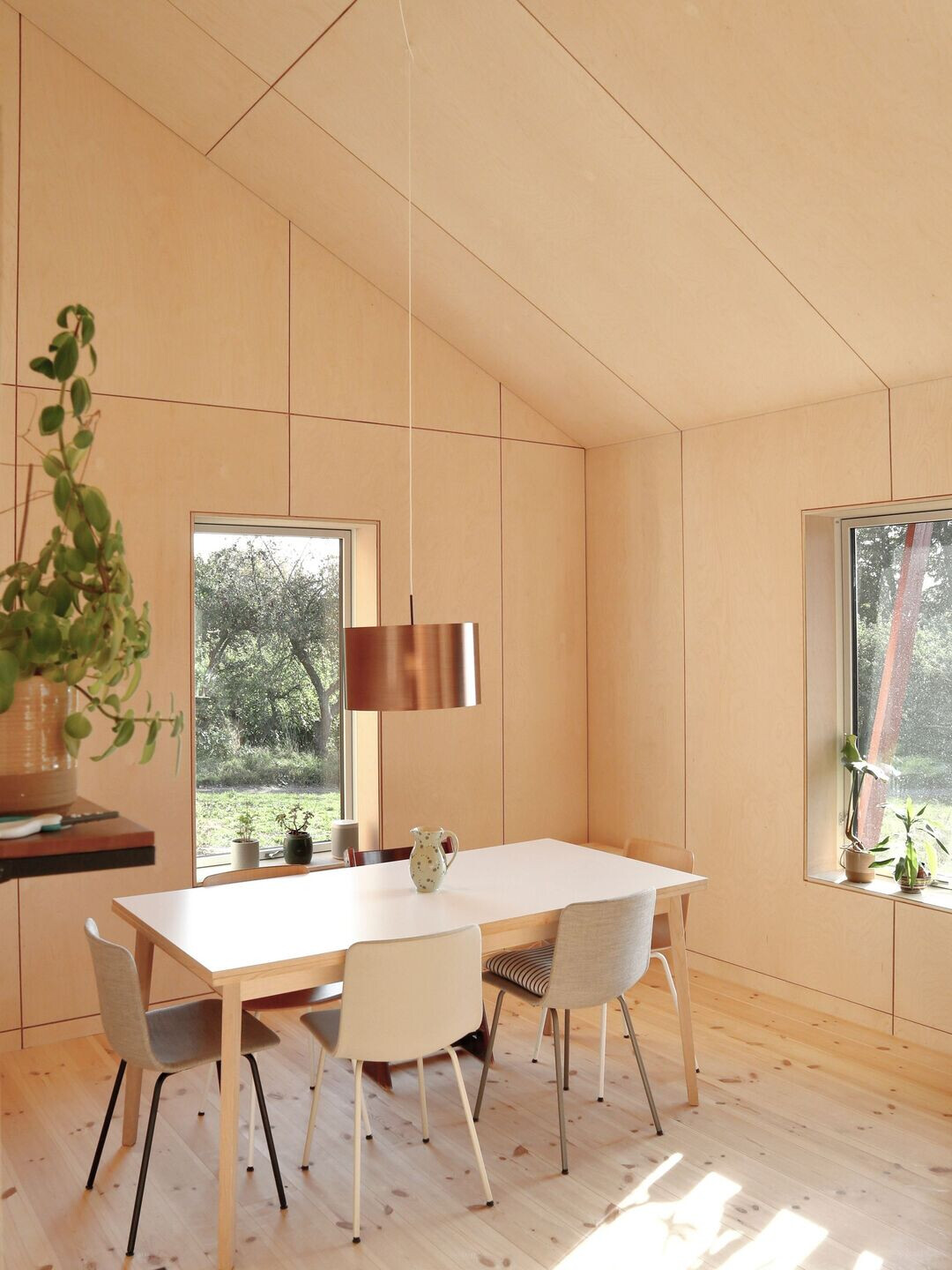 The project has lived up to its ambition to use only healthy sustainable materials and to keep things simple to ensure it was feasible to build on site by a small team of local carpenters. The timber frame construction is insulated with wood fiber and clad in larch, a material known for its durability, high density and weatherproofing properties.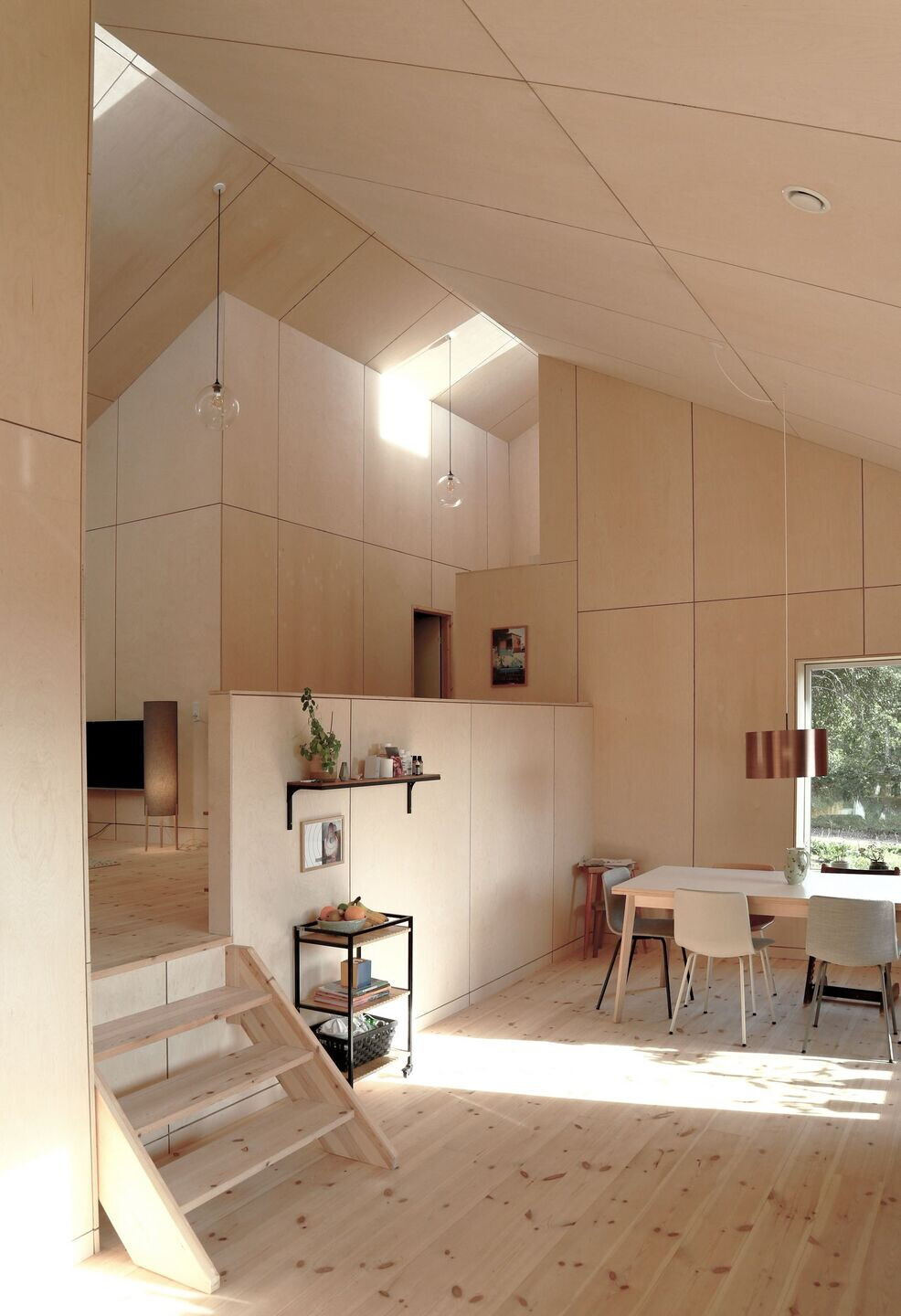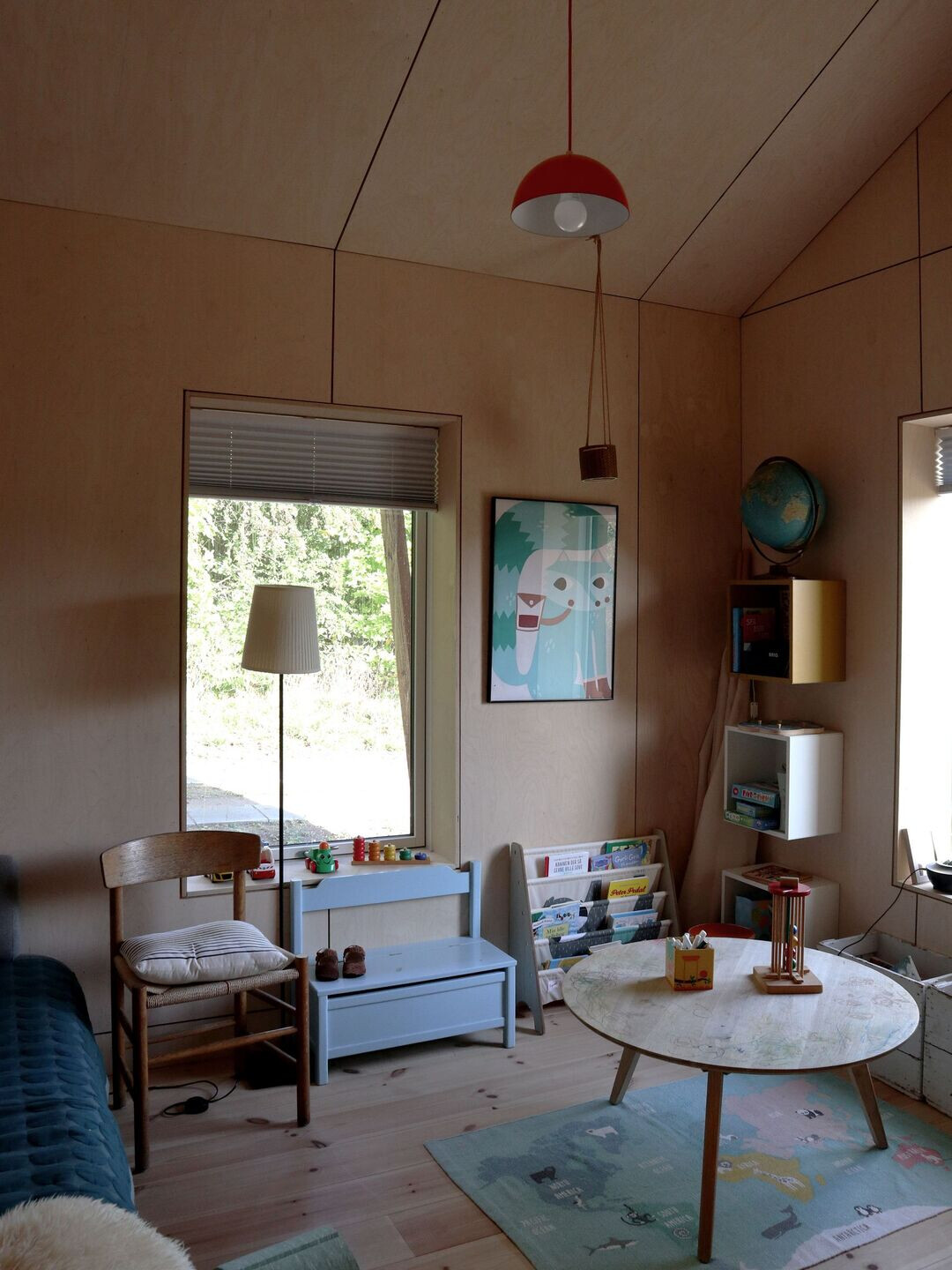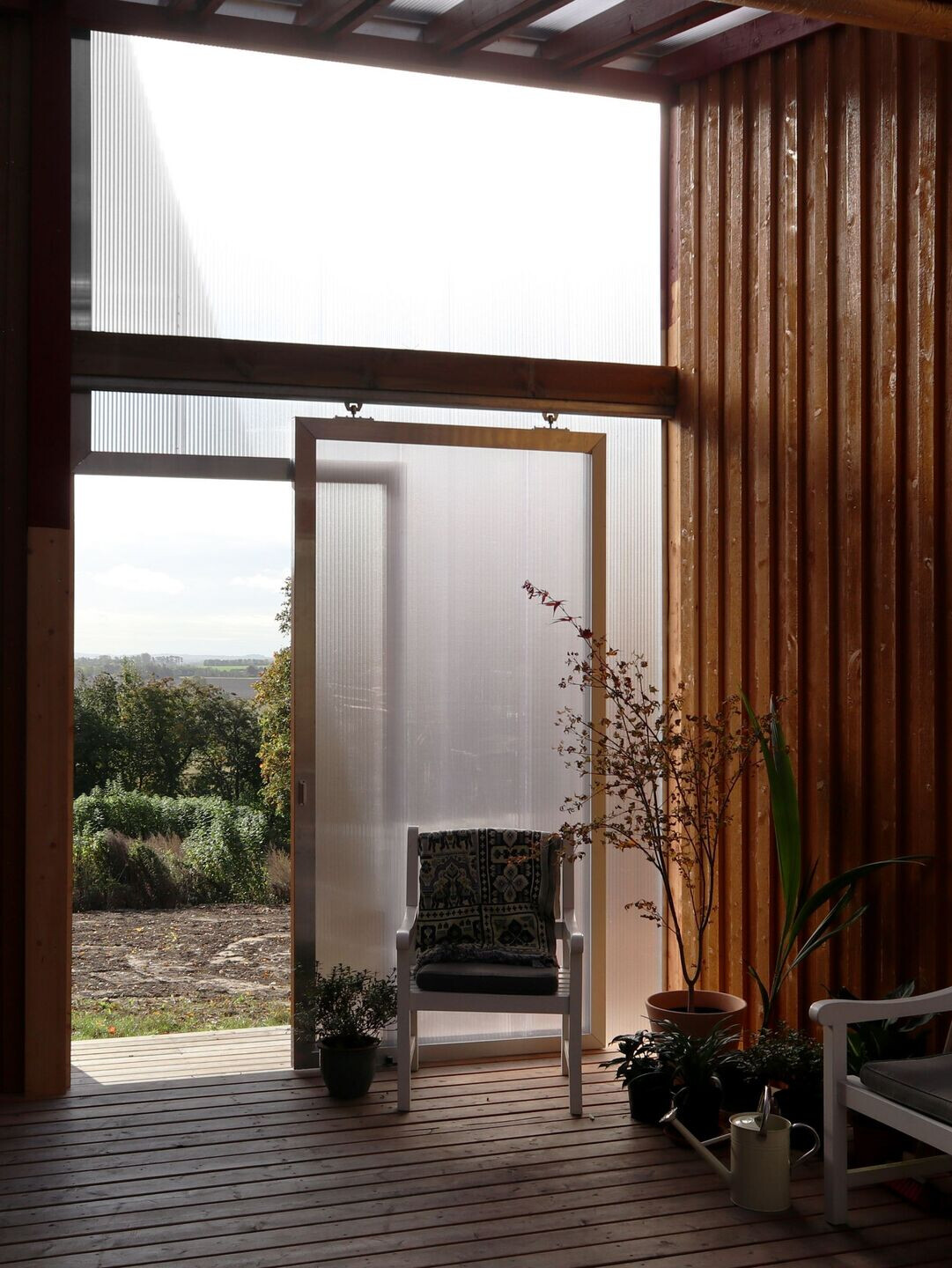 Besides contributing to a good indoor climate, building in wood removes more CO2 from the atmosphere than it adds through manufacture. The inside has been treated with lye leaving the wood with a natural and tactile surface - the outside is painted in yellow and red owing to the Schools famous gymnastics come village hall by architect Martin Nyrop who is best known for designing Copenhagen city hall.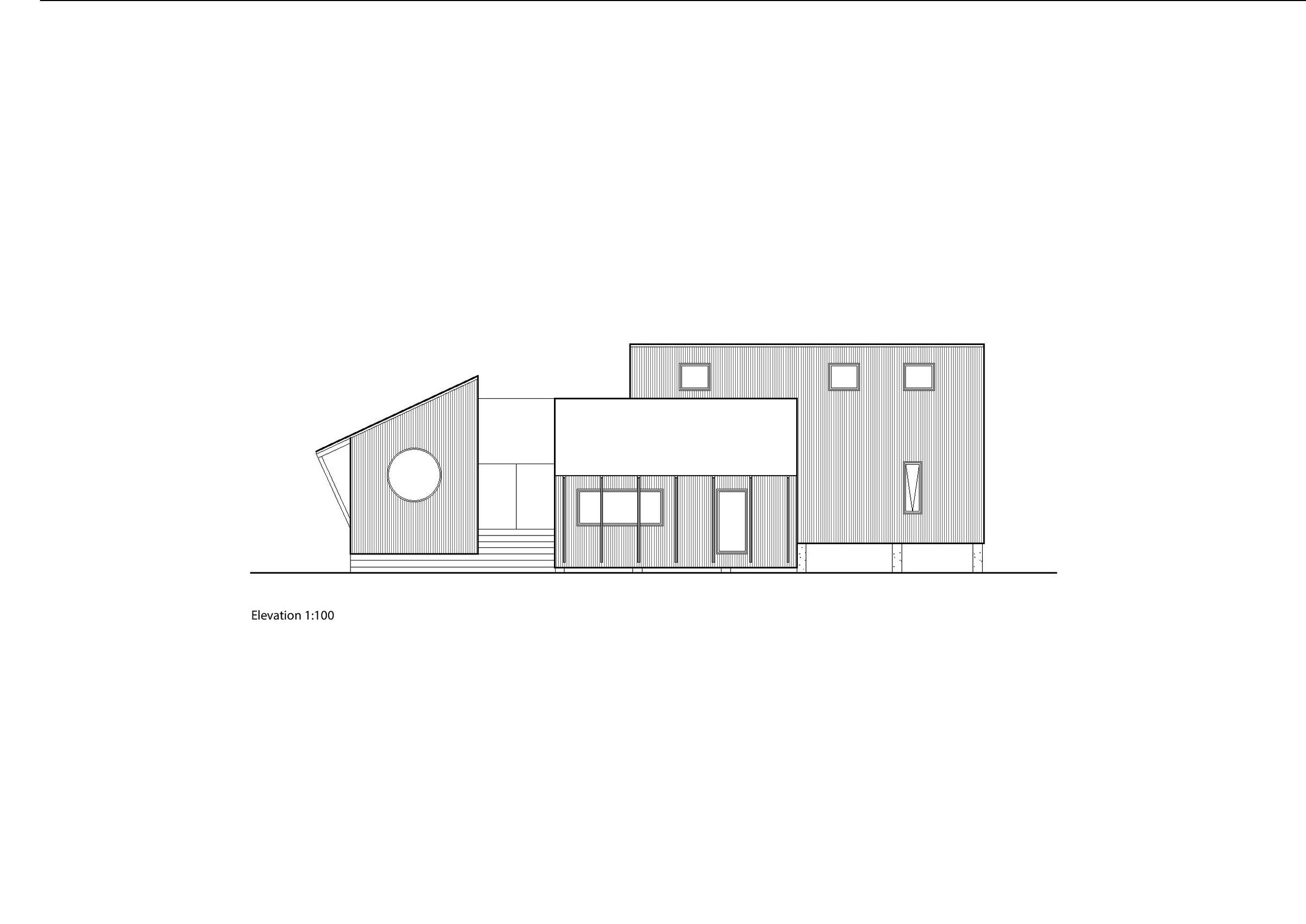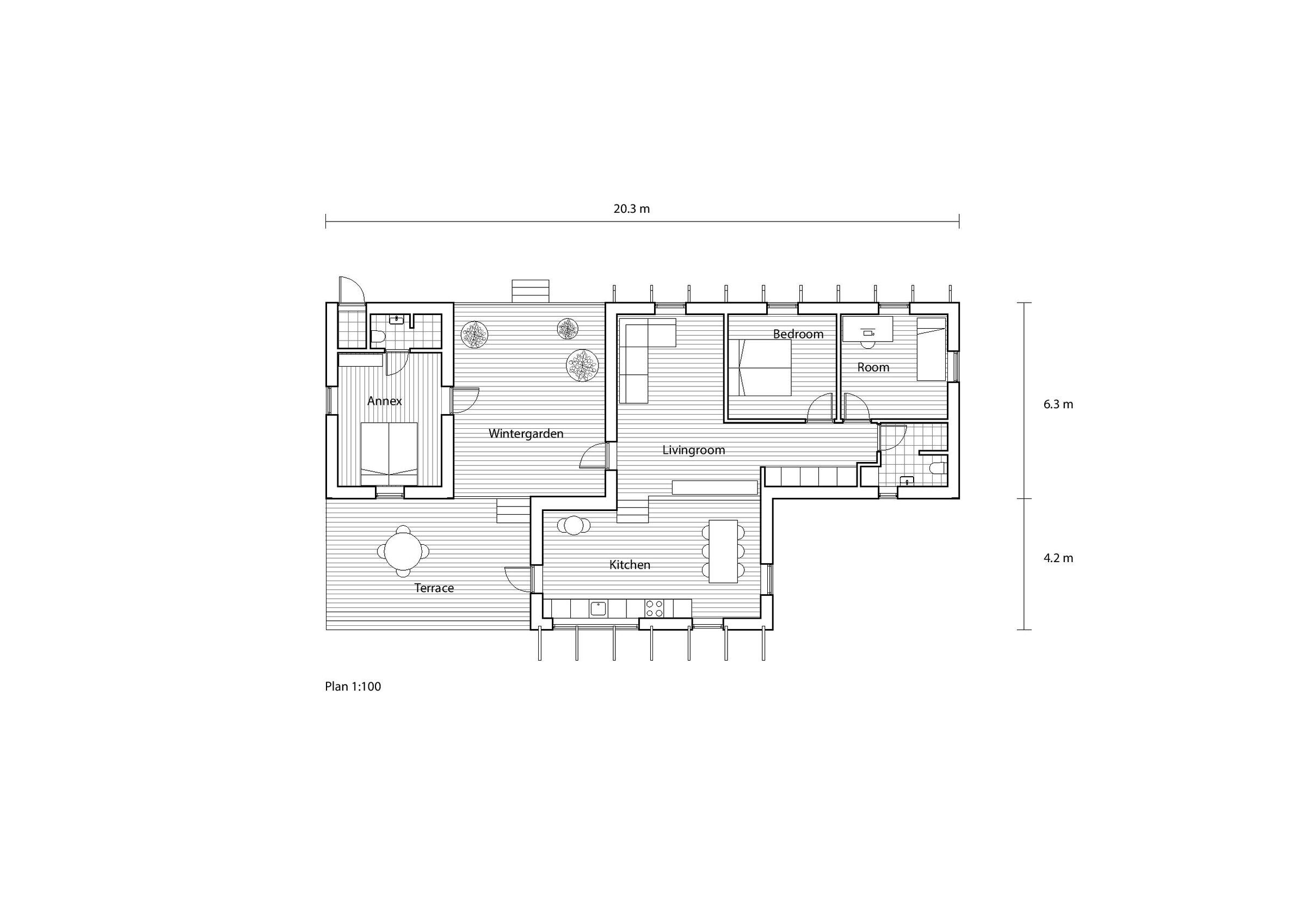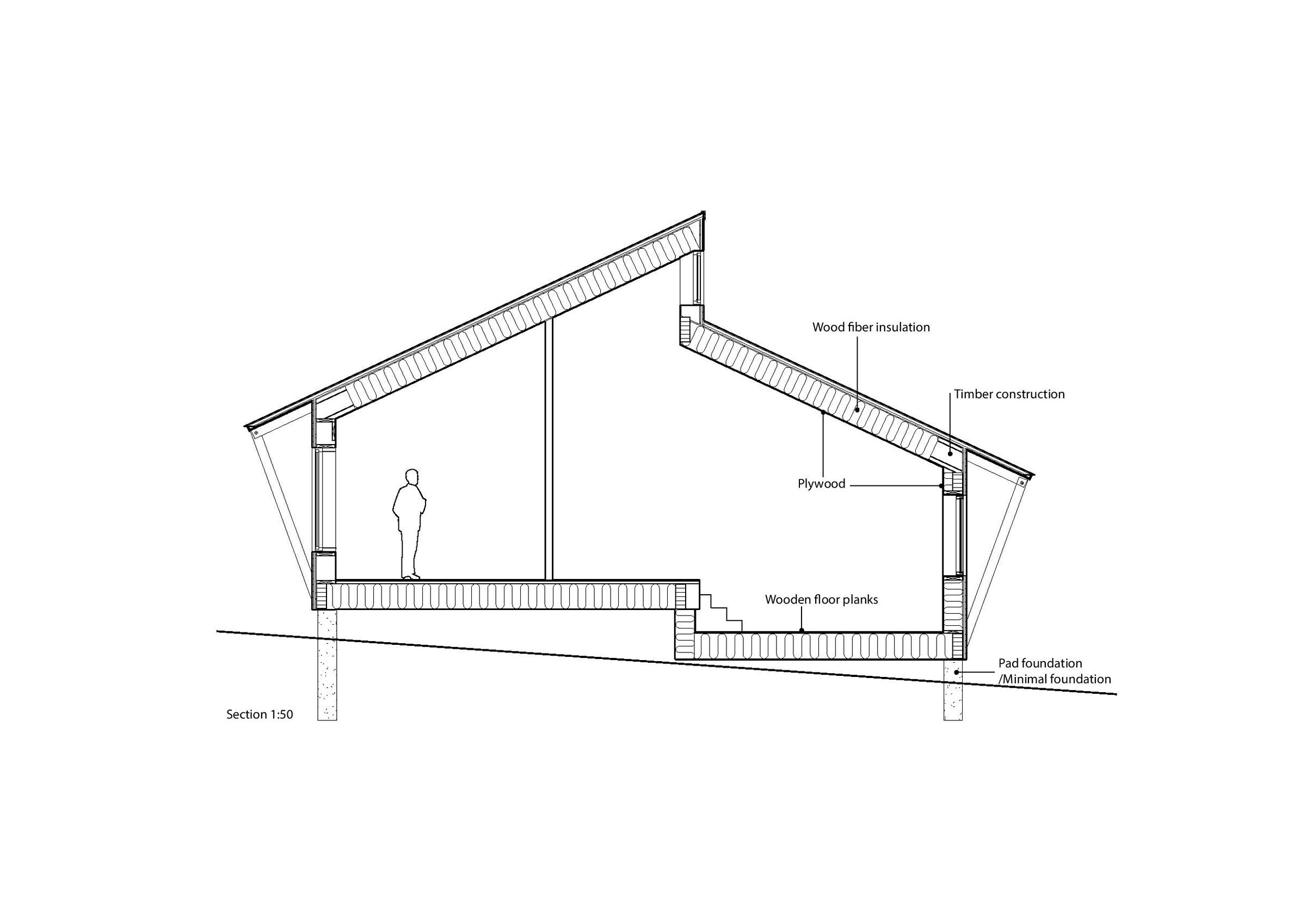 Material Used:
1. Facade cladding: Wood, lark.
2. Flooring: Massiv Wood, pine.
3. Doors: Massiv wood, pine.
4. Windows: Wood framed windows. 3- layers of energy glass.
5. Roofing: Alu-zink, sheet metal