In this project for a house in Ayllón's Mountains, the clients wanted a simple exterior volume combining with the environment of traditional houses and a comfortable and modern interior.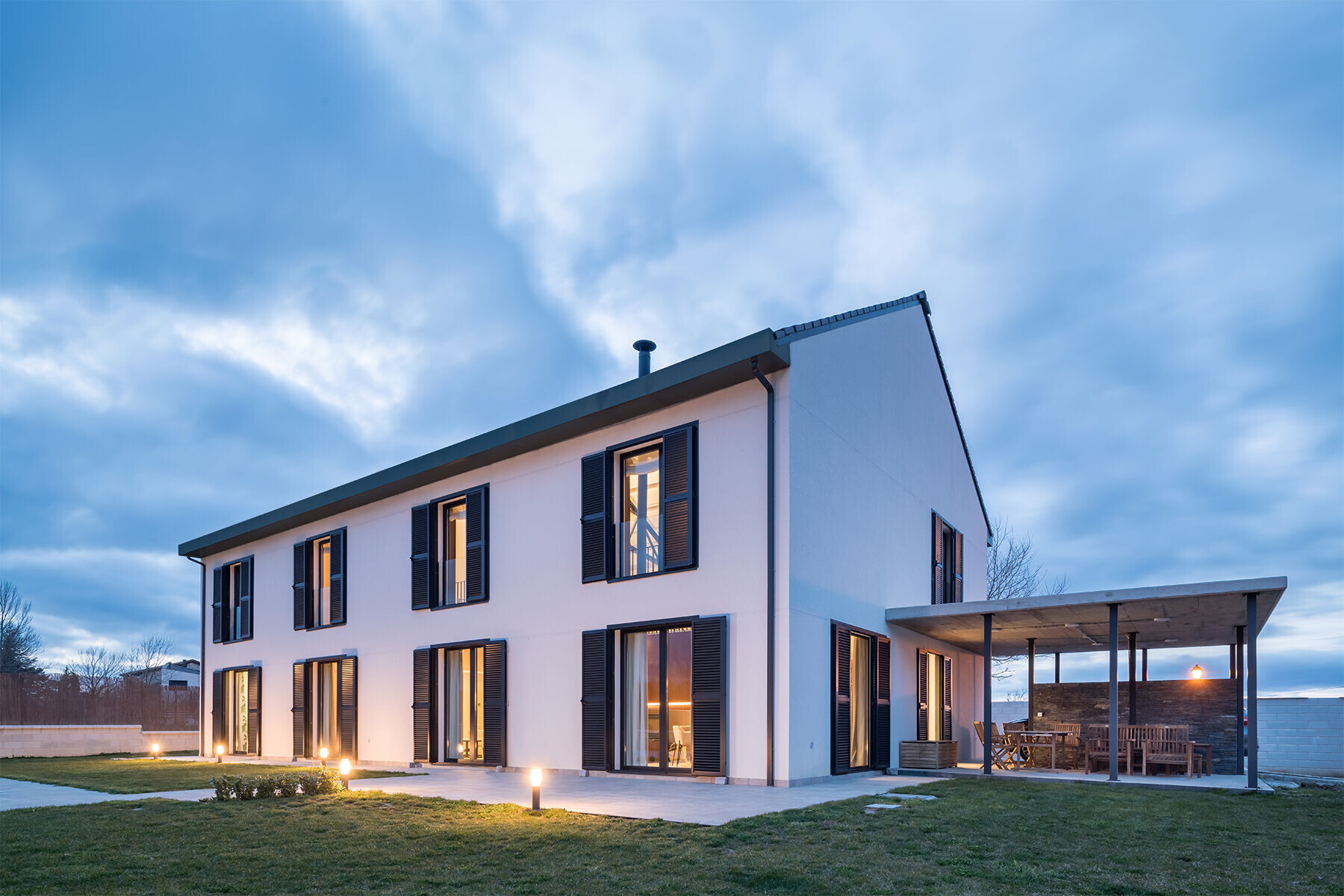 To achieve this, a rectangular plan is proposed, with a gable roof covered with dark gray tiles and regular openings in the façade, with exterior shutters in anthracite gray. Façade openings are oriented towards the stunning views of the mountains and ensuring the best use of sunlight.
Inside, a wow factor is produced, after entering through a standard-height hall a double-height living and dining room are found, where the roof structure, designed with laminated steel trusses painted in anthracite gray, can be seen.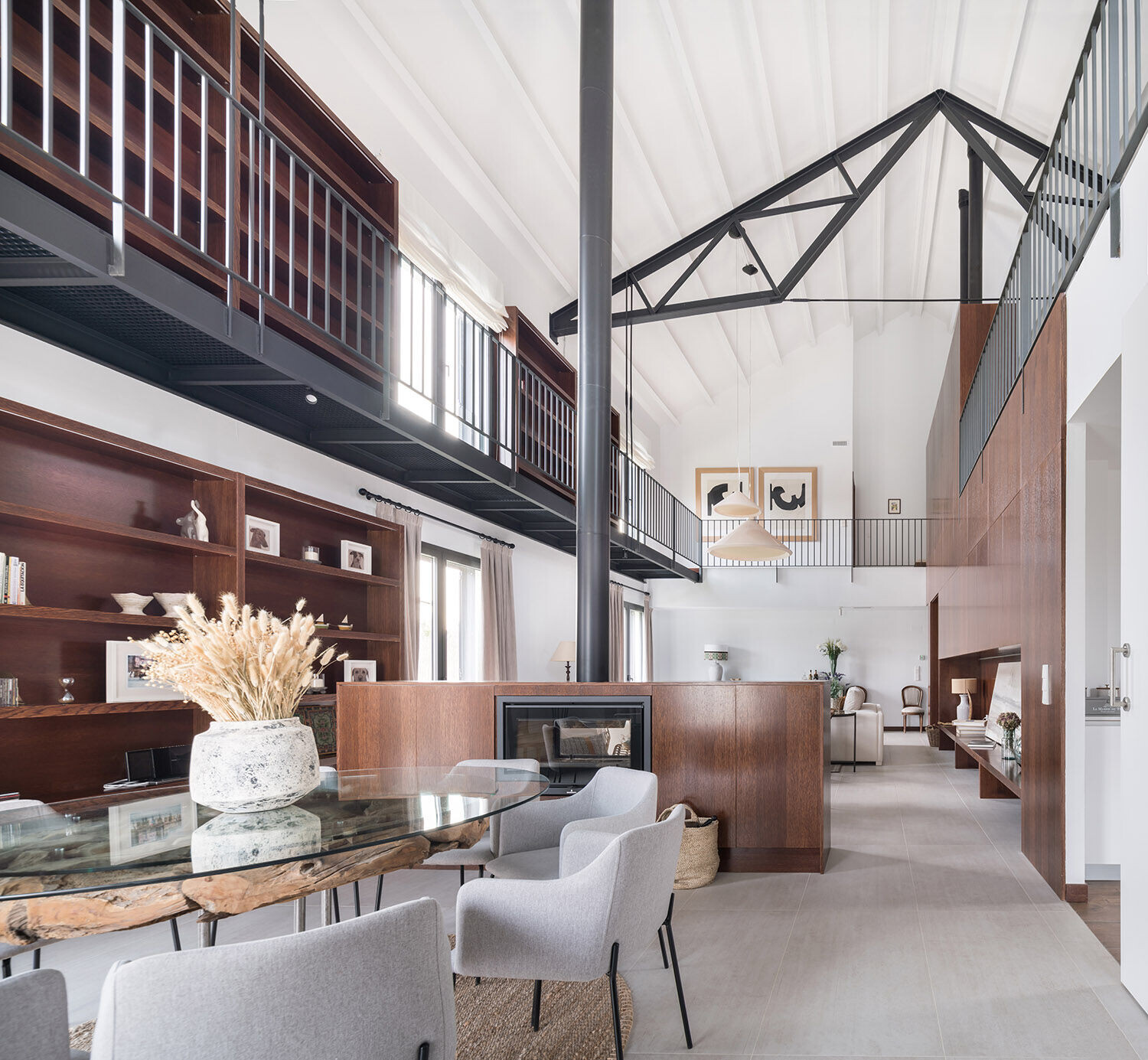 The house is parallel to the access road. The longer façade has a north-south orientation. The hall, guest toilet, staircase to the first floor, laundry, utility room and kitchen are distributed towards the northen façade. The porch is located to the east and accessible from the kitchen. The living-dining room and the ensuite master bedroom are oriented to the south.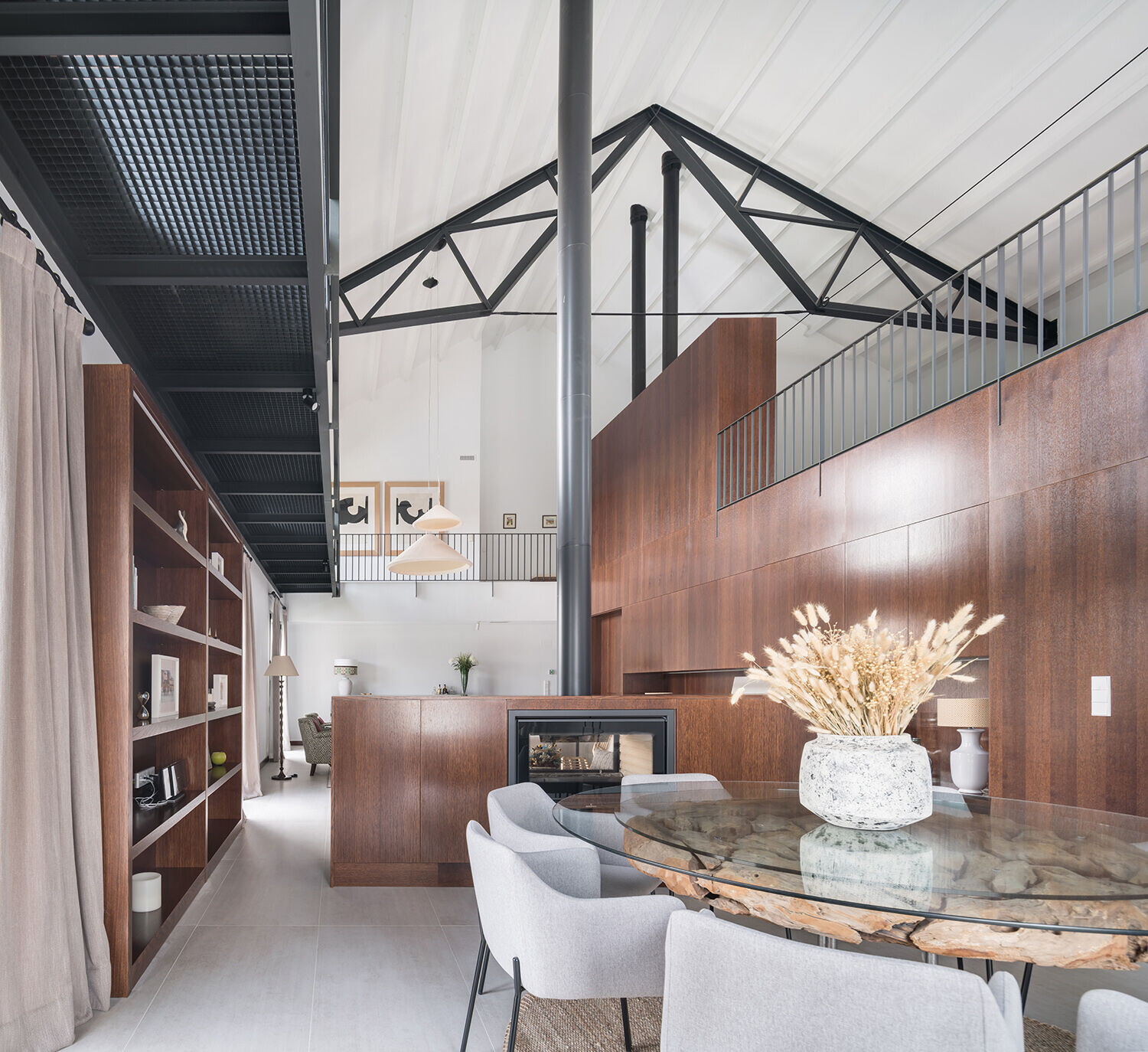 On the first floor, an open space is created as a living room with an office facing the living room. A tramex walkway surrounds the space in double height and gives access to a bookstore area. On this first floor there are two ensuite bedrooms.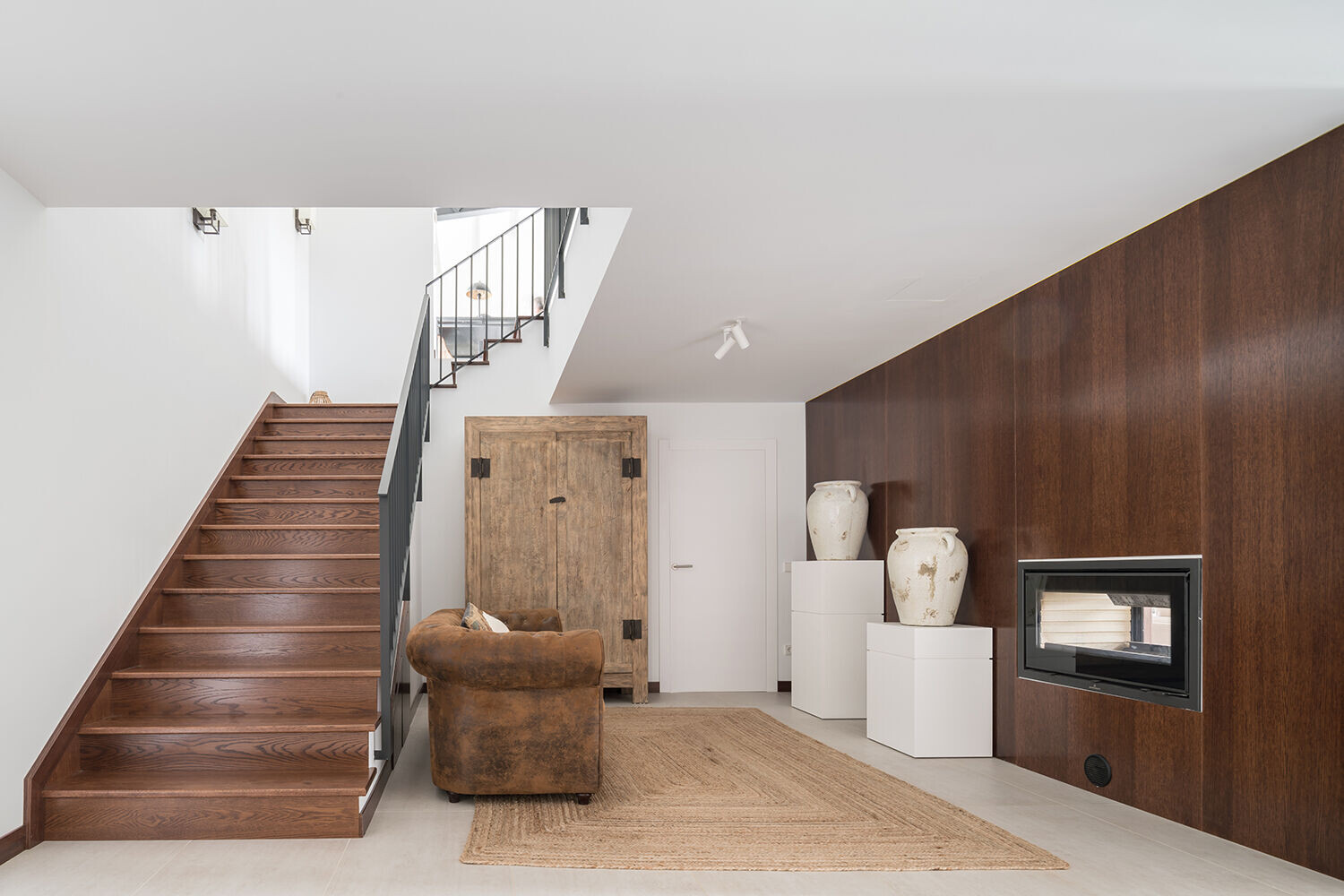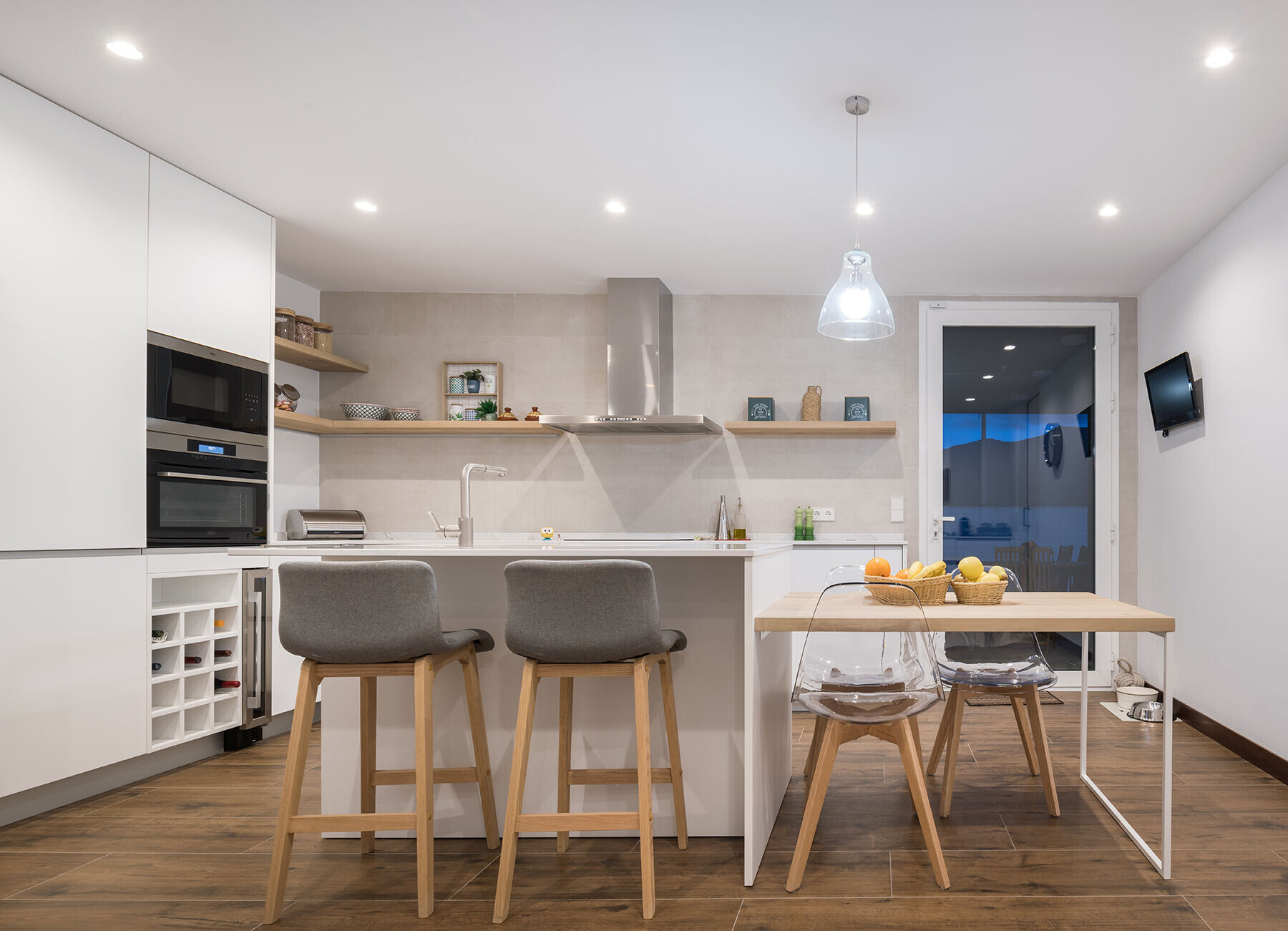 Underfloor heating with a pellet boiler has been made to deal with the winter in the high mountains, as well as three fireplaces embedded in furniture, dividing different spaces and providing warmth to the house.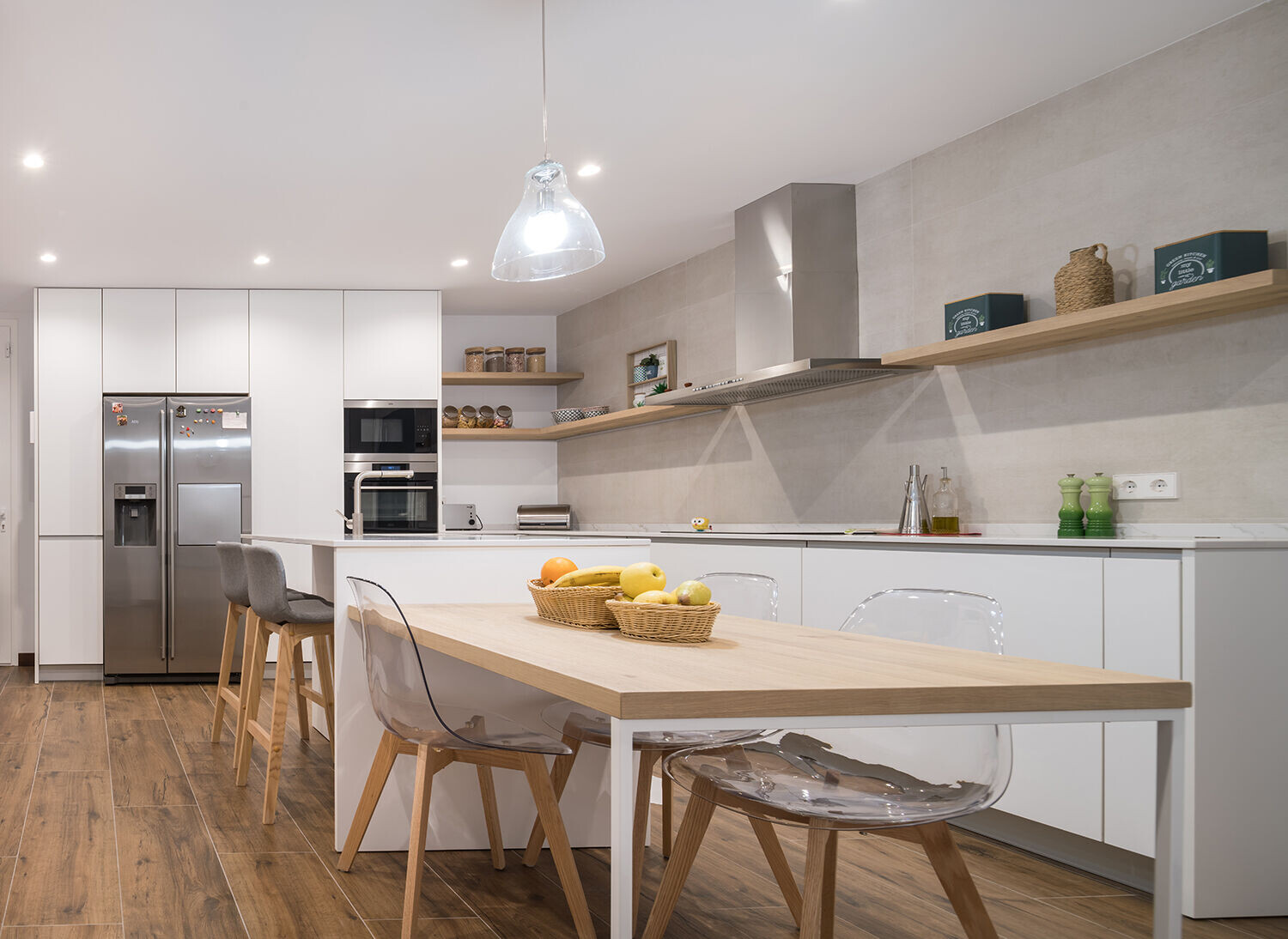 The exterior cladding has been made with 8 cm thick external wall insulation (SATE) with a light beige finish, avoiding thermal bridges in the house.