In this project we had to combine, not only the needs of the client, but also the key factors of the environment: urban regulations, local architecture, access, views, climate, orientation and the proportions of the site.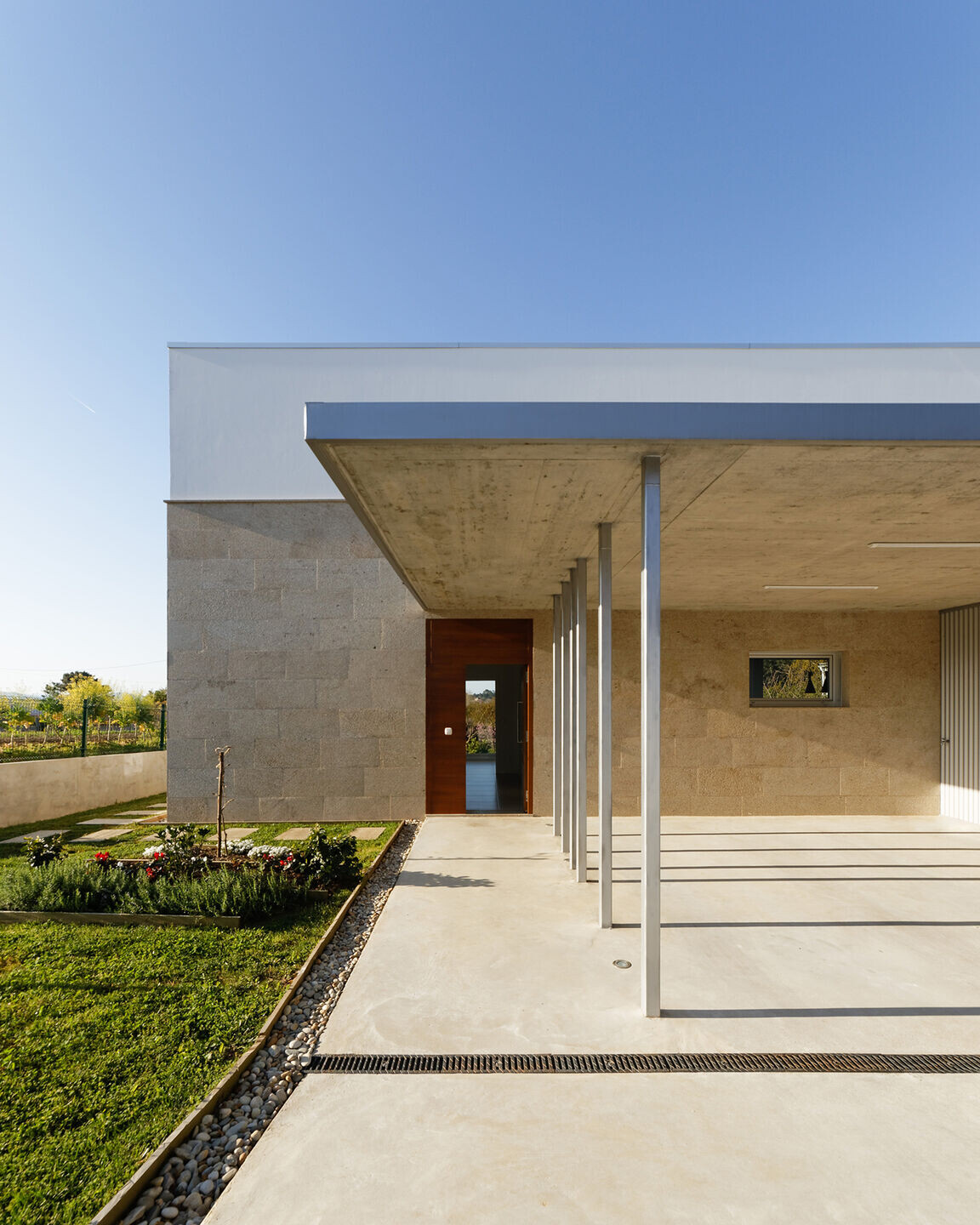 The façade to the main road is connected to a technical area where access is placed. This is where the open garage for two cars, the facilities, the pantry and the laundry are located. These spaces improve thermal performance and protect the house from cold winds from the north, as well as providing privacy and acoustic insulation from street noise.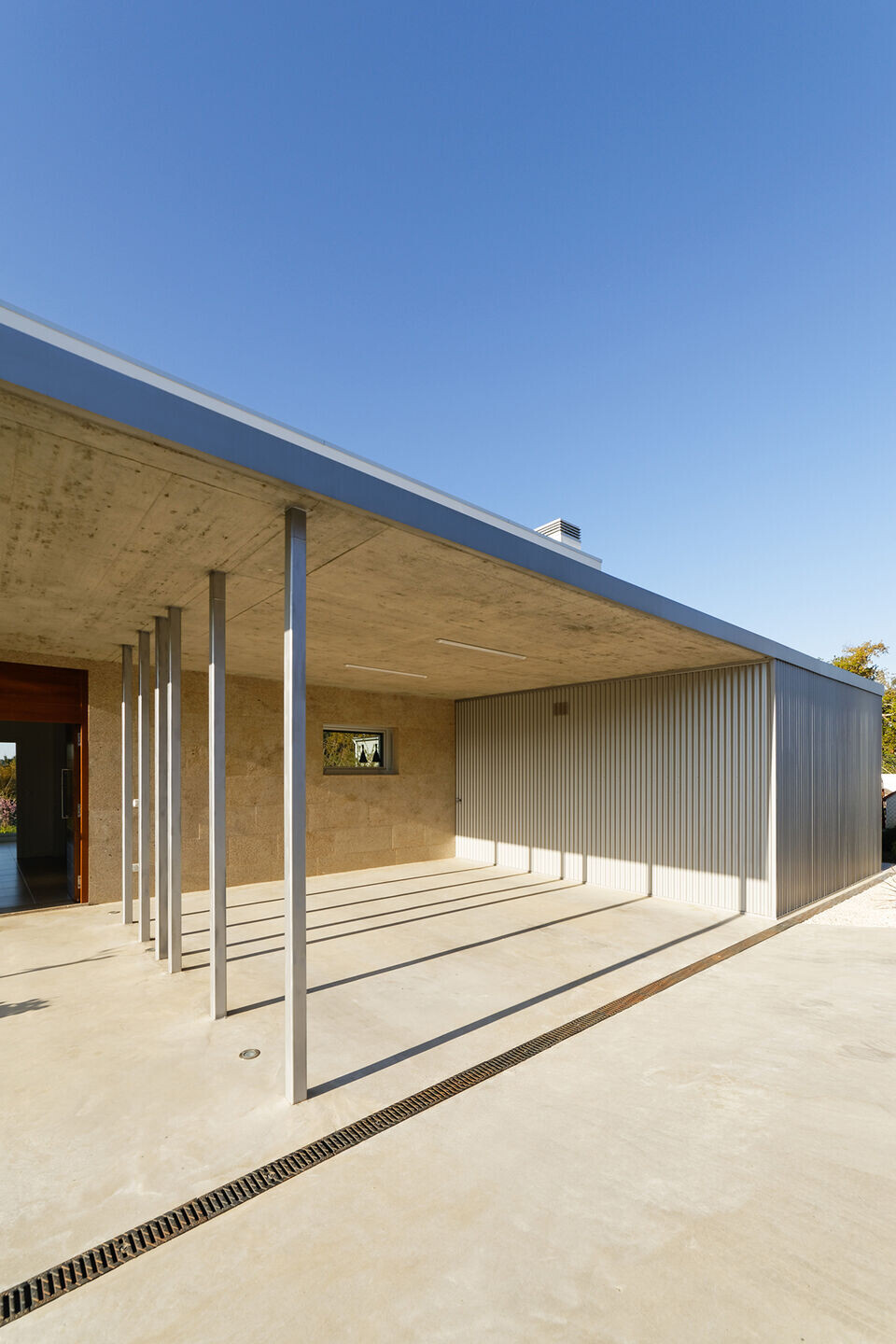 The daytime living areas are arranged on the ground floor facing south, directly connected to the site in order to let the vision of nature dominate the interior of the house. The kitchen area, dining room and living room have been designed as an open space connected to the pantry and the garden.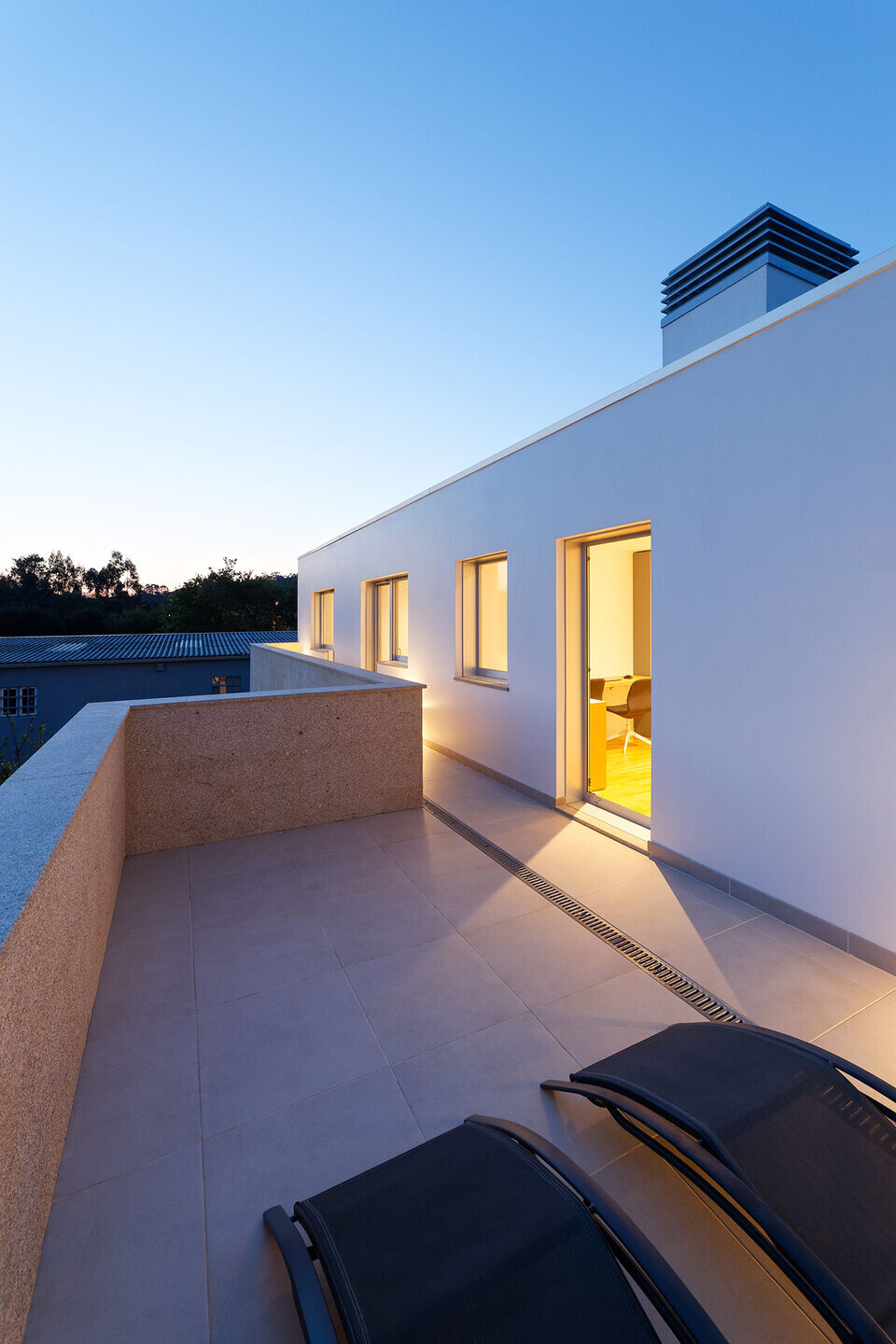 On the upper floor we find the bedrooms and a study room linked to the terrace, which is over the lower L. The rooms have access to the outside creating a balcony to look out onto the landscape, nature and sun.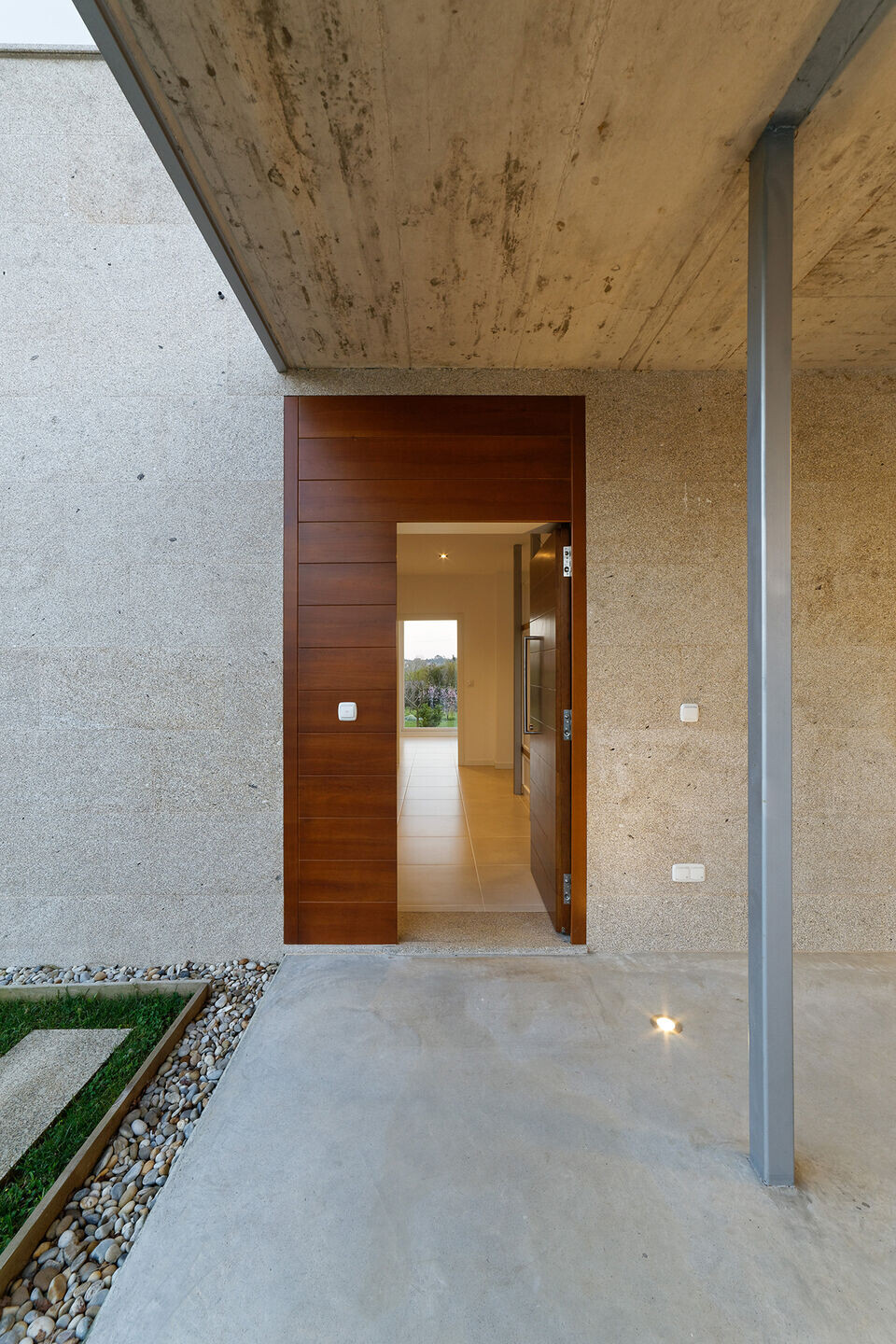 Thanks to the optimization of the design and the energy resources, the house achieves an A energy certification, both in energy consumption and in CO2 emissions.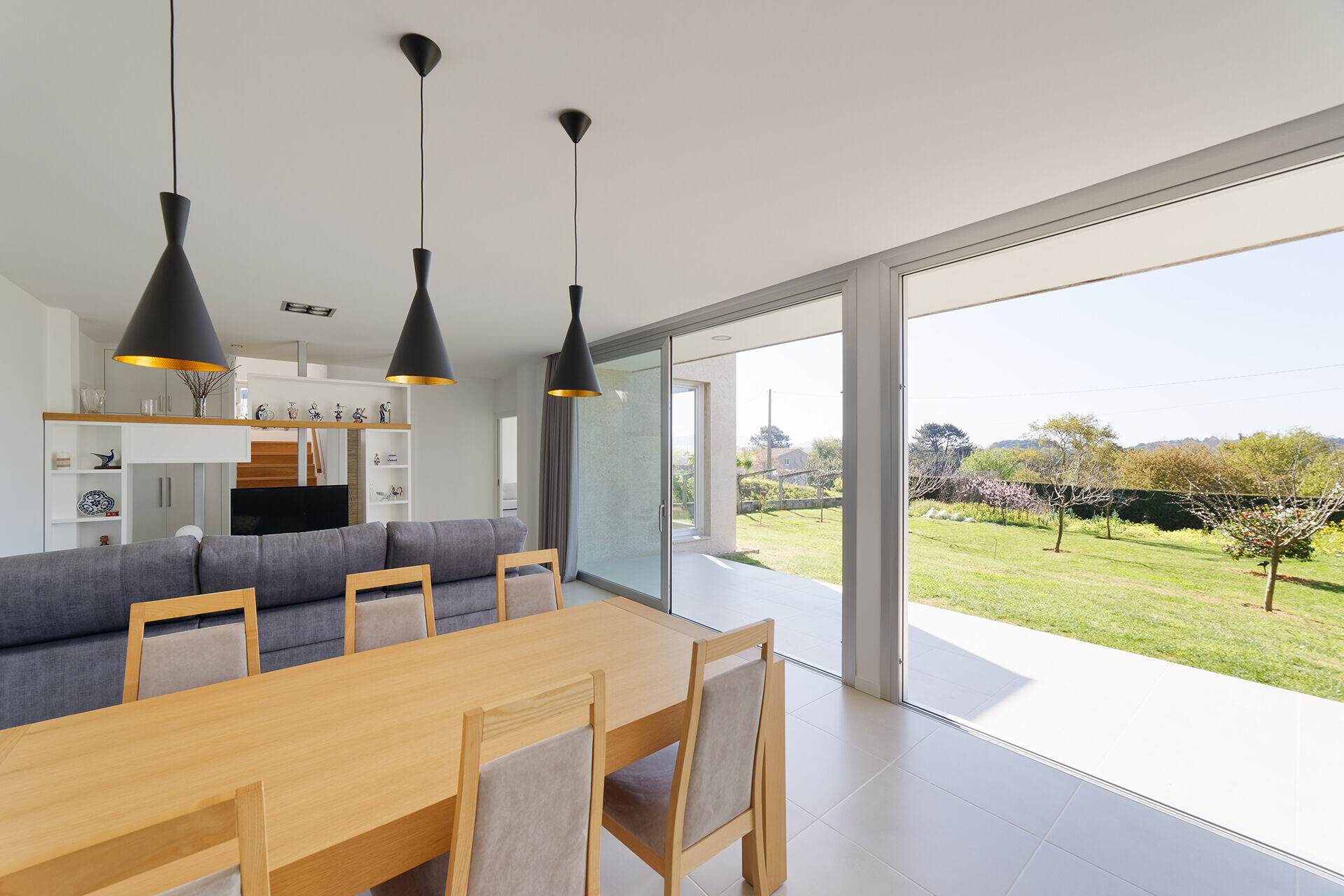 The materials used are: wild granite in contact with the ground to create a stone base, white paint on the first floor, corrugated sheet metal and exposed concrete for the most technical spaces in the home.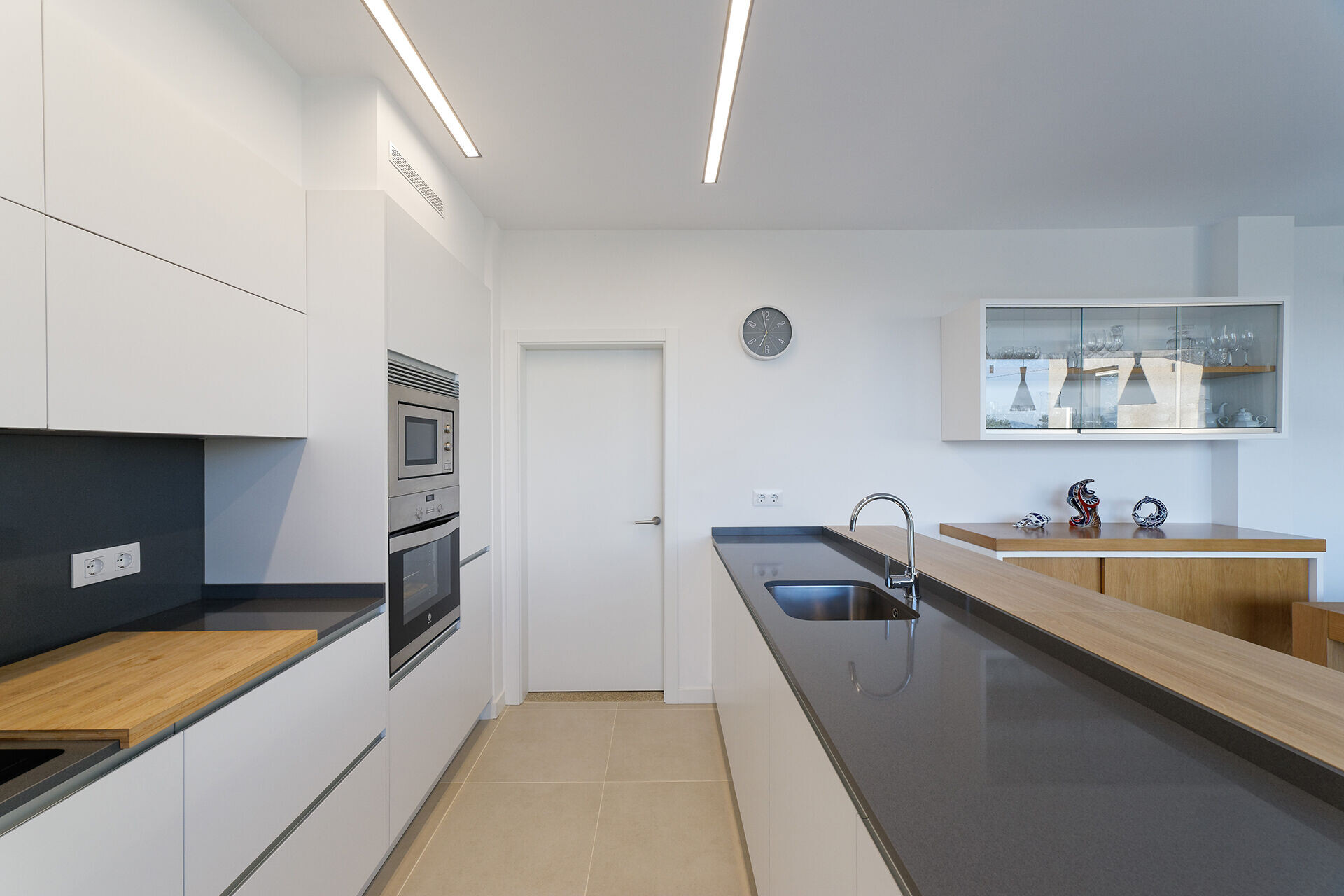 We proposed a simple and functional solution that combines tradition and modernity through materials. This proposal allows to make the most of the intrinsic values of the environment.