The project is situated in the residential area, surrounded in part by woods and agricultural areas from where you can enjoy a wonderful view towards the Campo dei Fiori, the nearby Mount Useria and beyond the Mounts Poncione and Generoso.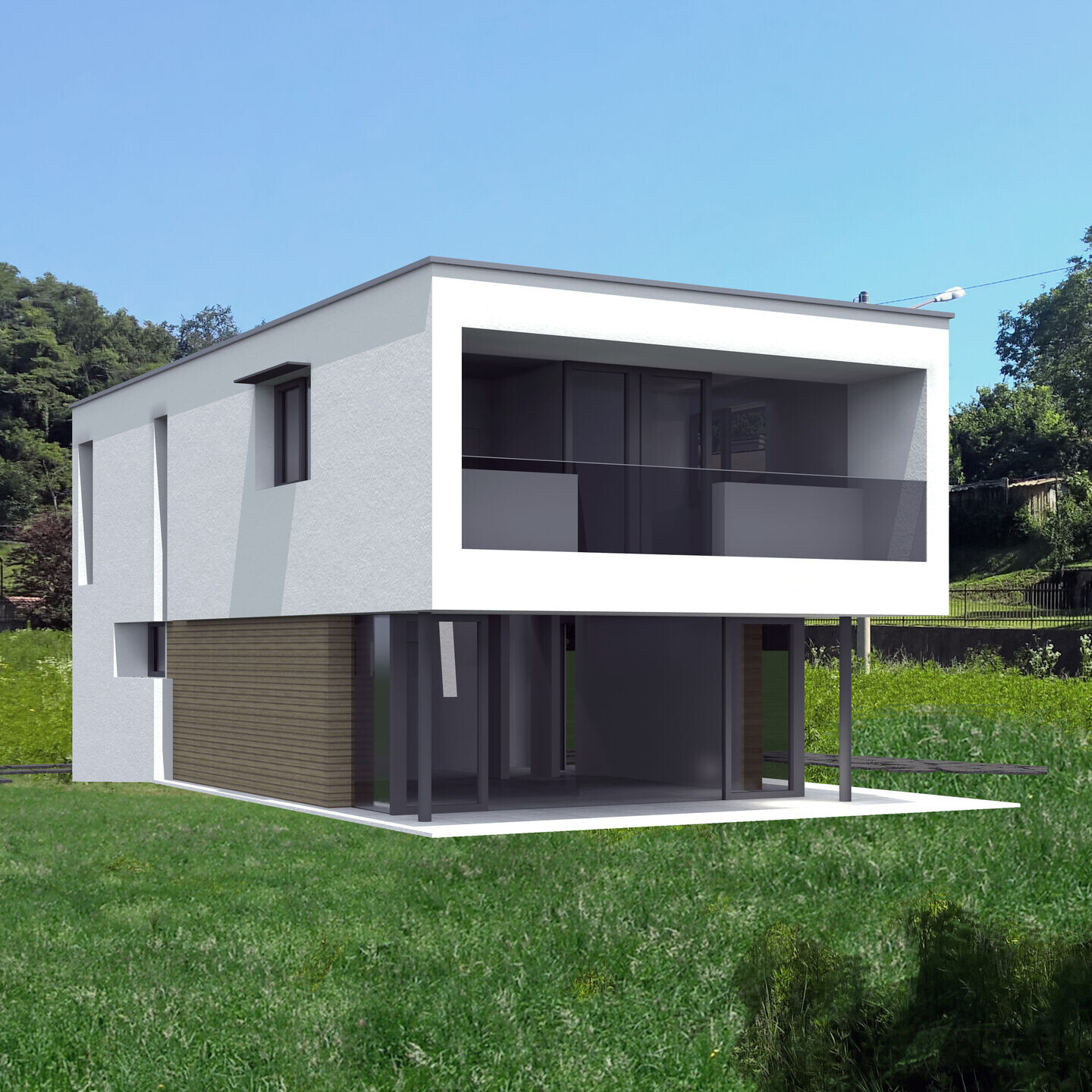 The main axis of the building is oriented along the north-south direction, parallel to the arranging lot. The building is composed of two floors: a ground floor where is situated the living area, and a first floor with the sleeping area. The main living spaces face south to enjoy sunlight all day long, in a close relation with the garden space.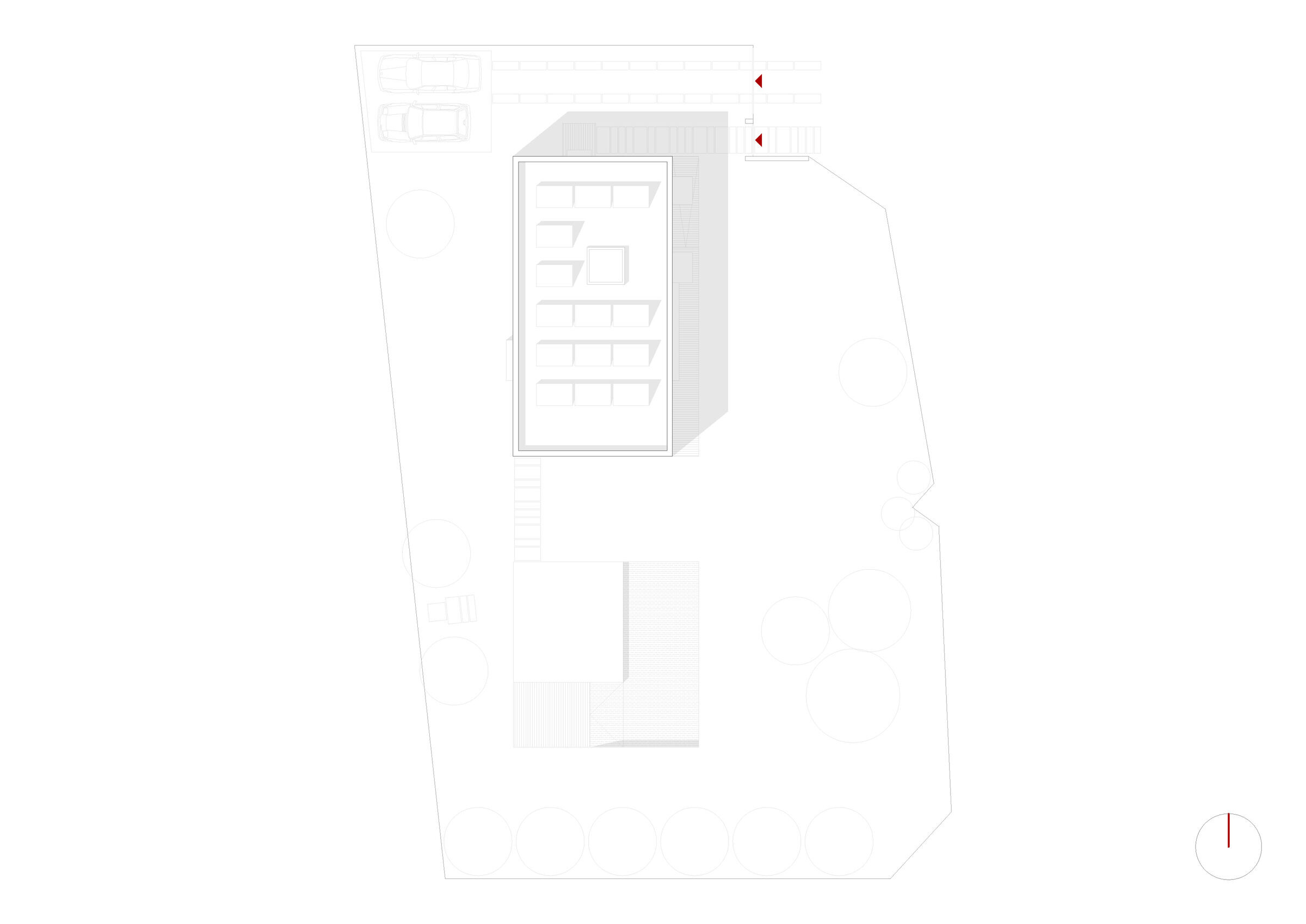 The building consist in a wooden structure and is characterized by naturals materials (wood fiber panels, cork) that are able to provide high energy performance and high degree of insulation.
The compactness of the volume and its orientation follow the criteria of bio-climatic architecture; the cuts in the simply volume, otherwise stereo-metric, define the entrance, the lodge and, especially, are put in relation to the relevant elements of the landscape and the garden.
Finally, on the flat roof are located the solar panels.