Nature, in form and experience, inspired the design of the Hood River Residence. Located on the north slope of an extinct volcano, the home rests at the transition between the agricultural valley and the forested hillside.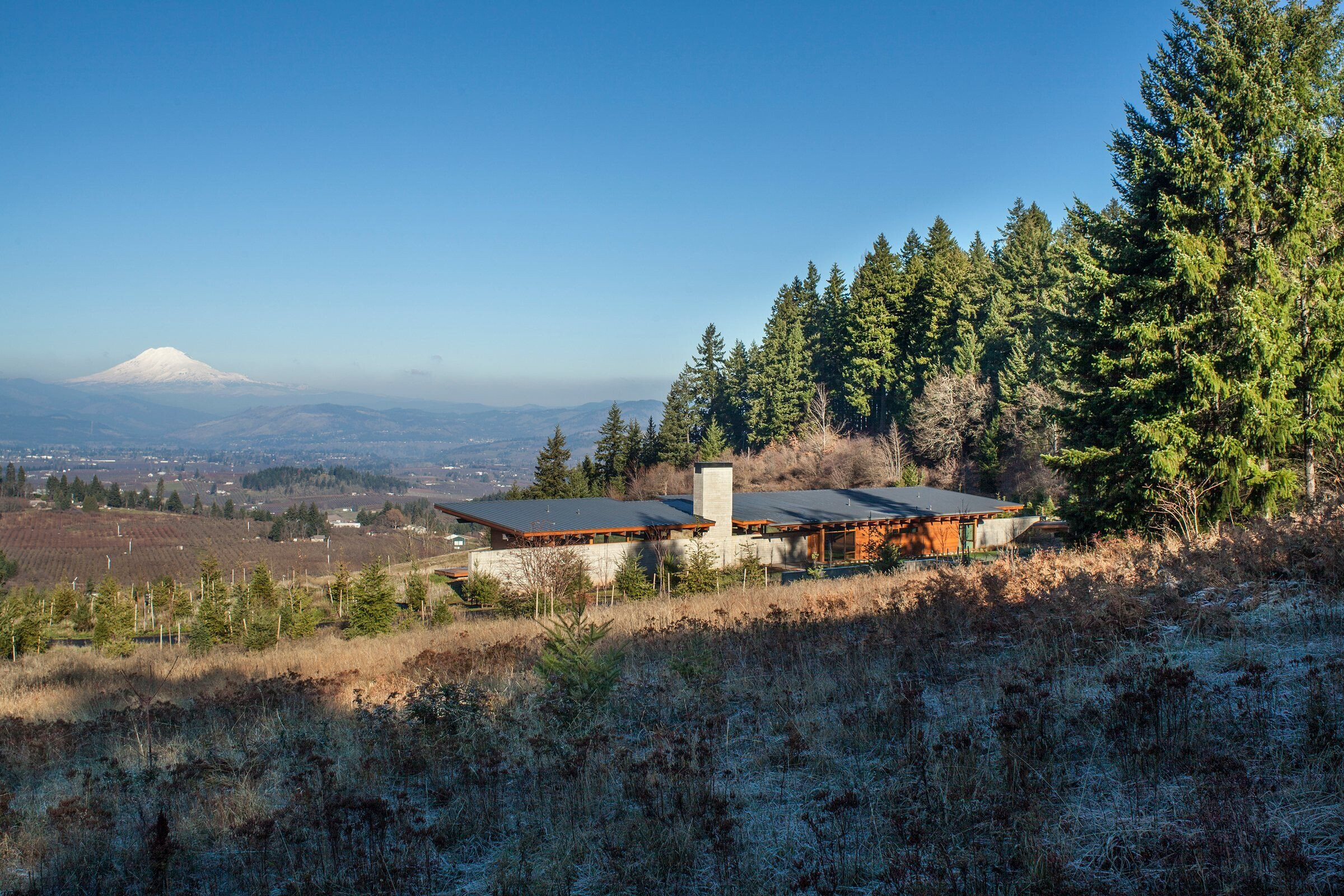 Every design decision for the home was a response to the site; from the concrete wall that tucks the home into the hillside, protecting it from the harsh wind, rain, and frost coming from the south, to the transparent northern facade facing Mt. Adams and the Hood River Valley.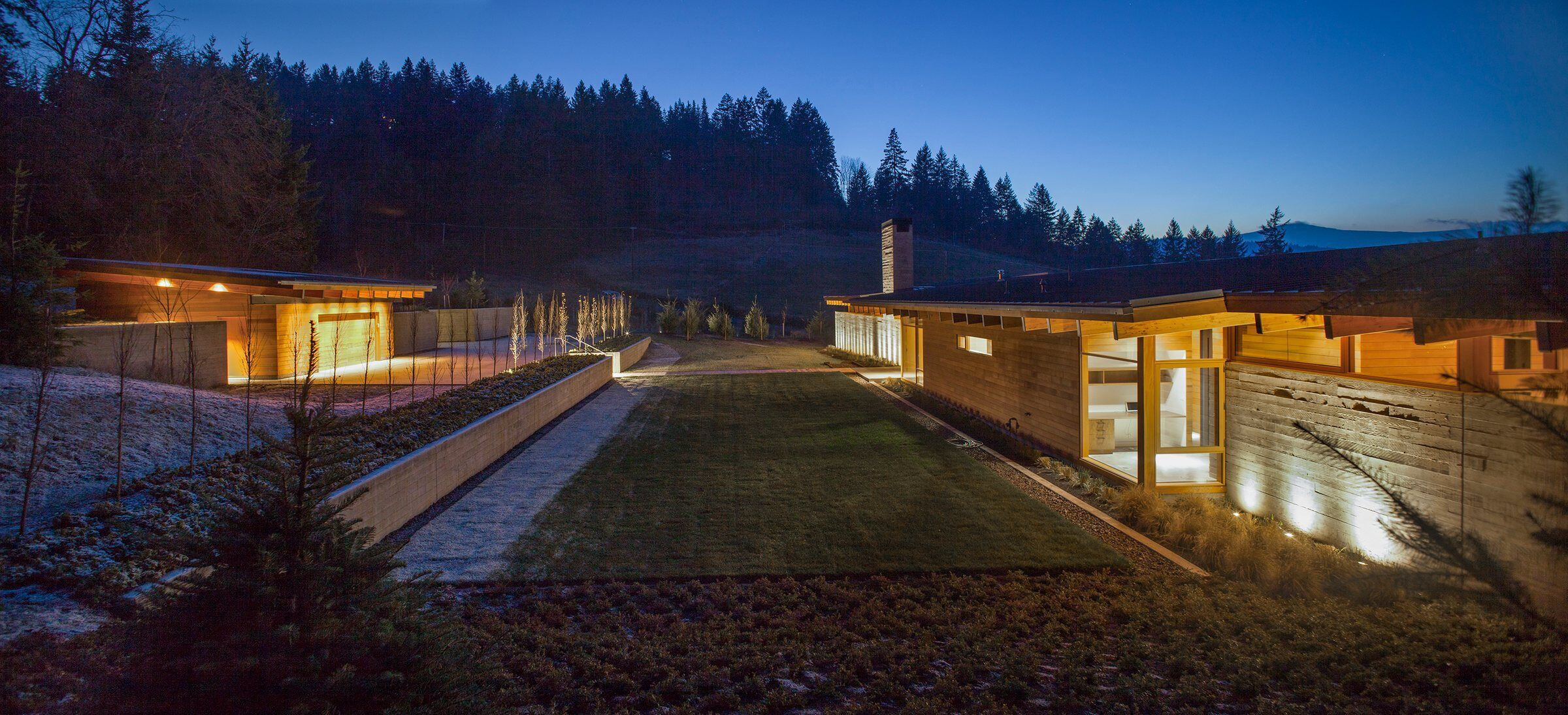 From our earliest meetings with the client, it was clear that the home (which pulls double-duty as a winter ski cabin and summer retreat) needed to provide shelter from the extremes of the local climate while taking full advantage of the site's most attractive feature—orchard and mountain views. The design of the home became a long, simple bar split into two volumes articulated under one roof. The concrete wall anchors the interior and exterior of the home to the landscape, both referencing and providing backdrop for views out over the patch work of orchards, vineyards, and farmsteads of the Hood River Valley.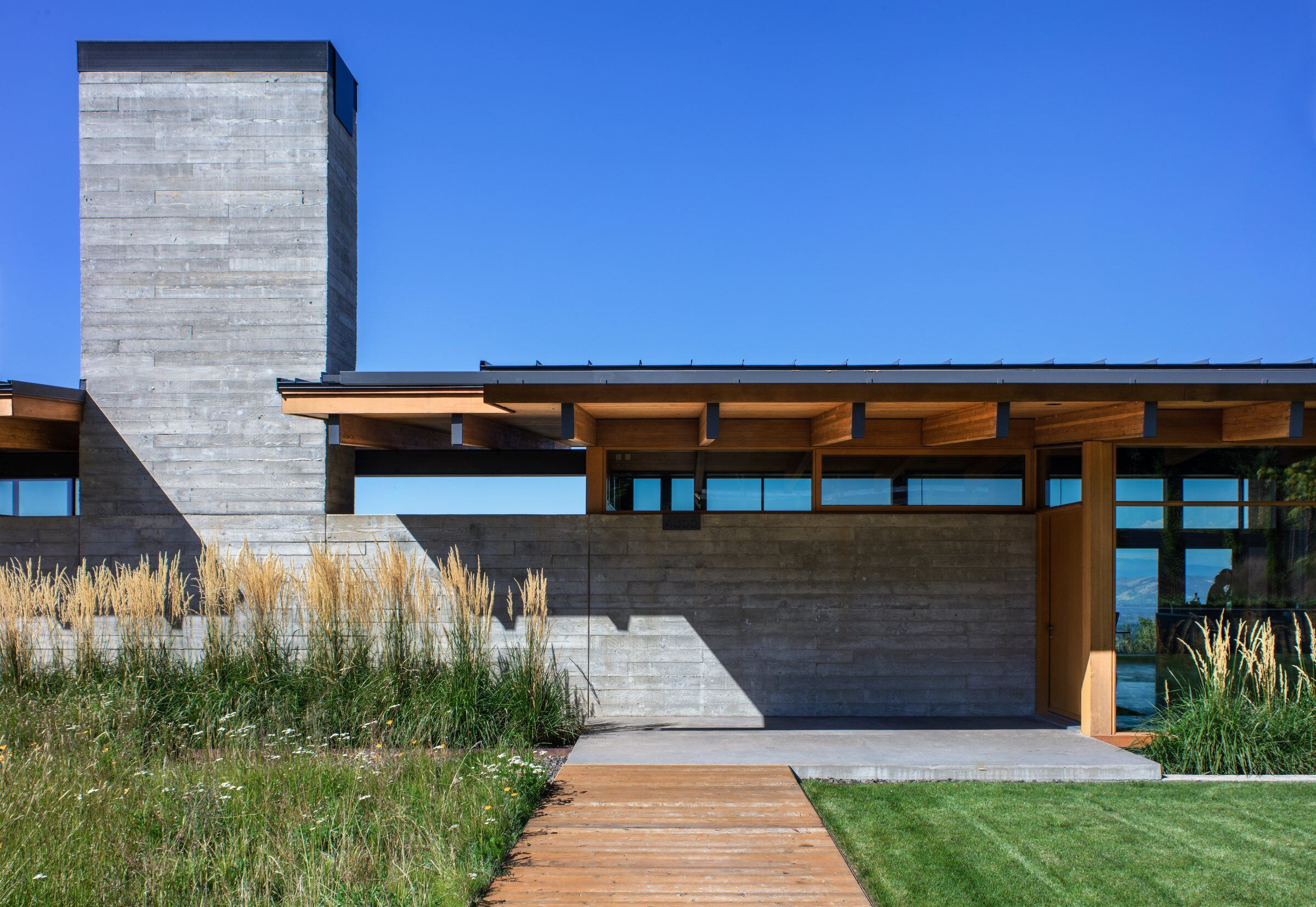 A main challenge in designing the home was to protect it and its residents from the harsh weather. The concrete wall keeps the wind out in summer and the cold out in winter. In the center of the home, this concrete wall acts as a back-drop for a central outdoor room for use in all seasons. Other design choices includelarge overhangs to protect from the summer sun, a metal roof for winter snow to easily slide off, and cedar siding to blend into the landscape.
The largest volume of the house contains the main living areawith bedrooms, kitchen, and gathering spaces. The second smaller volume contains the guest suite. Both spaces open out onto agenerous outdoor deck area, enticing the interior public spaces out into the landscape.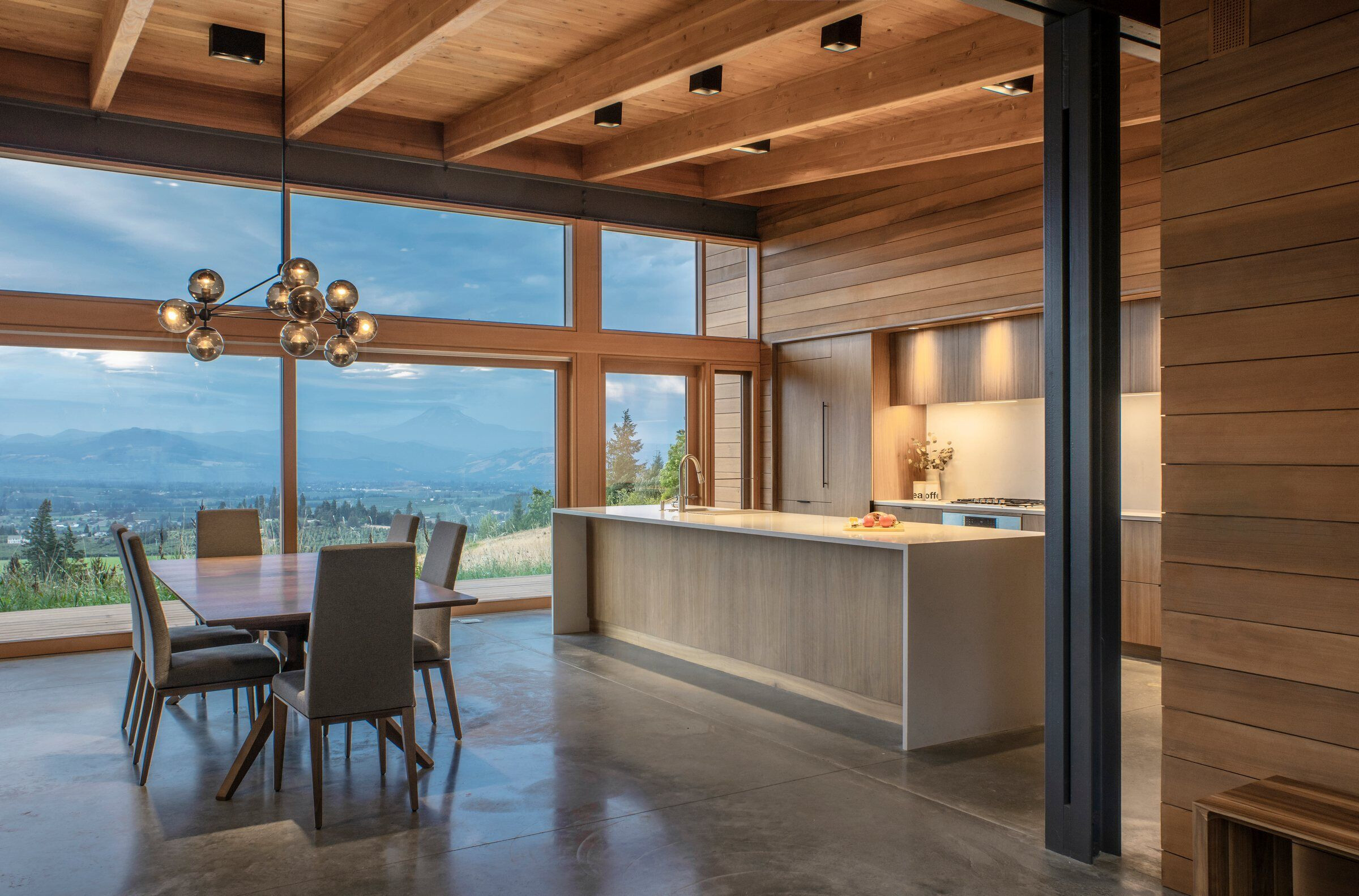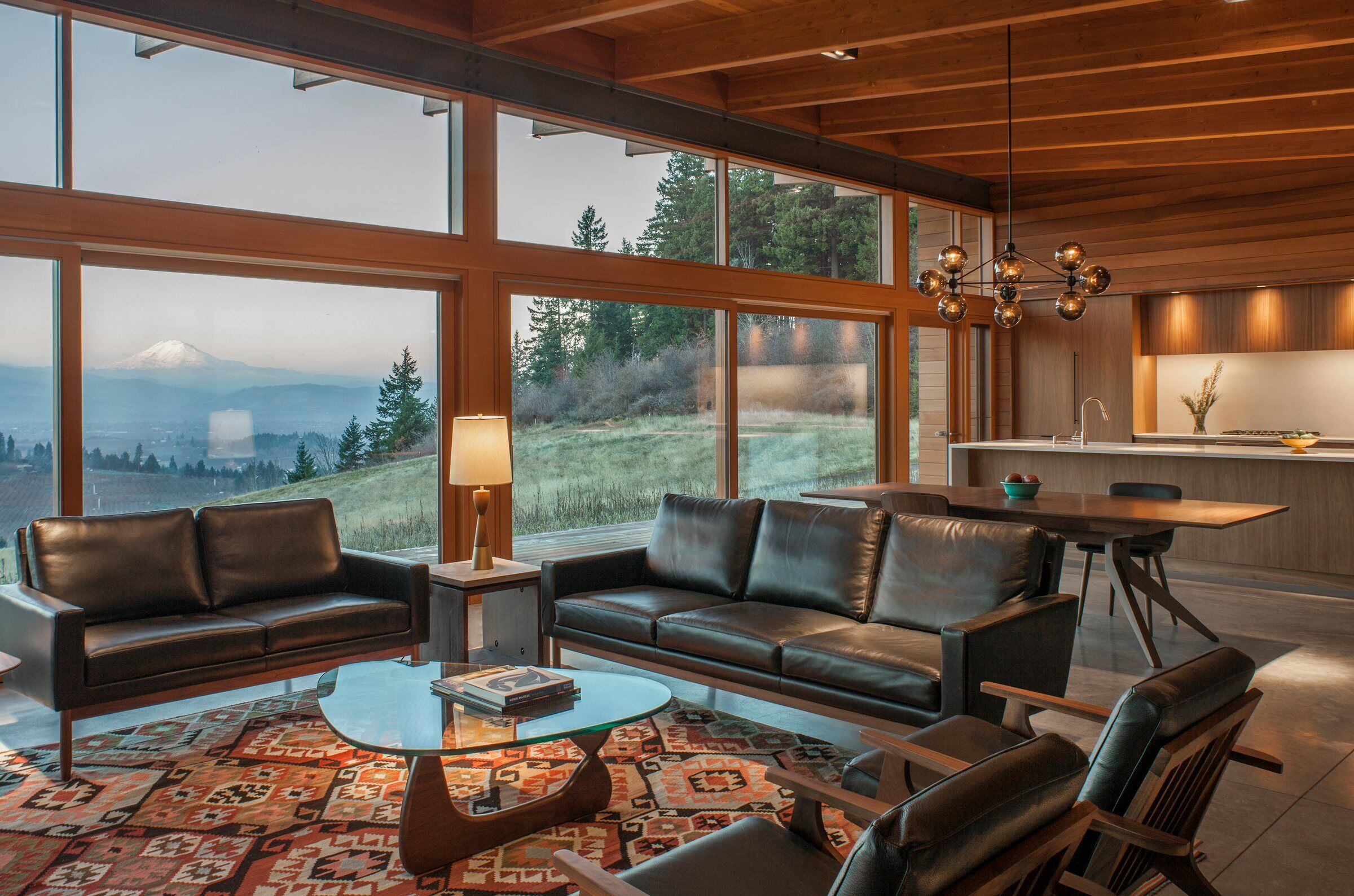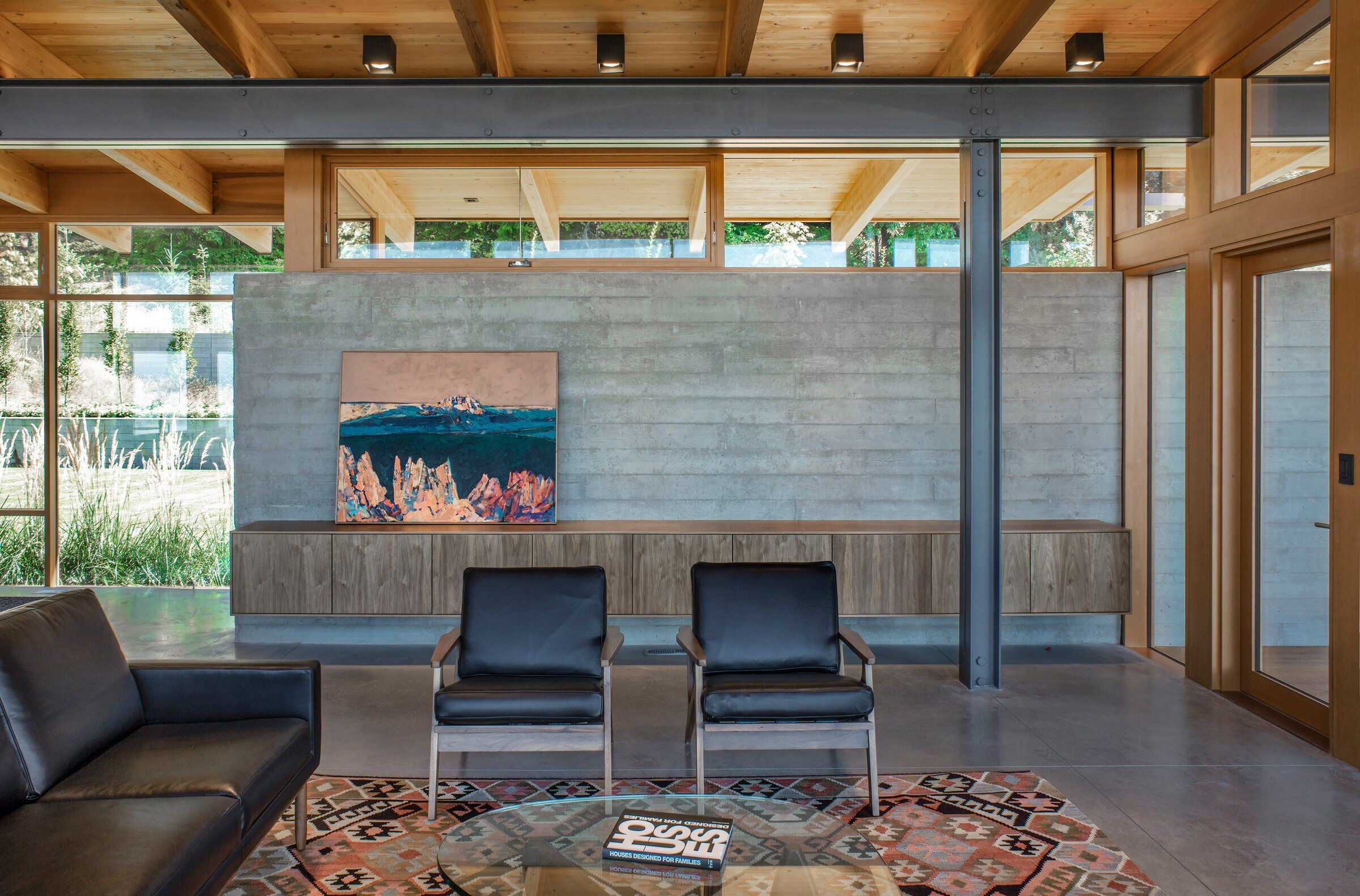 Material Used :
1. Facade cladding: Cedar
2. Flooring: Polished Concrete
3. Windows: Dynamic
4. Furniture: Room and Board
5. Rugs: Kush Rugs
6. Accent Lighting: Roll + Hill
7. Bathroom Wall Tile: Health Ceramics
8. Countertops: Caesarstone Quartz