The assignment was to design a house located on a hillside beautiful plot overlooking the Schelde at the back and a tree nursery at the front.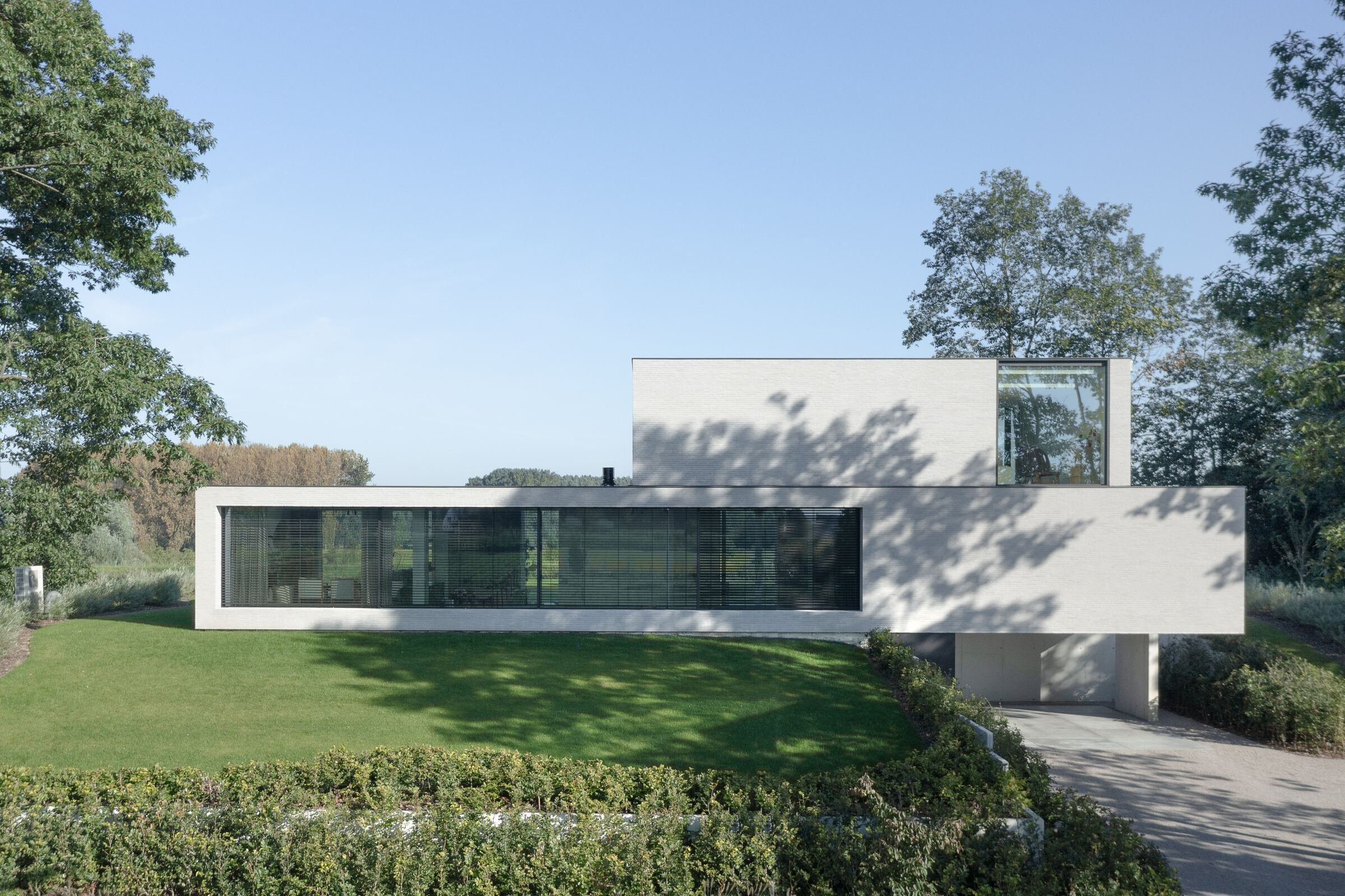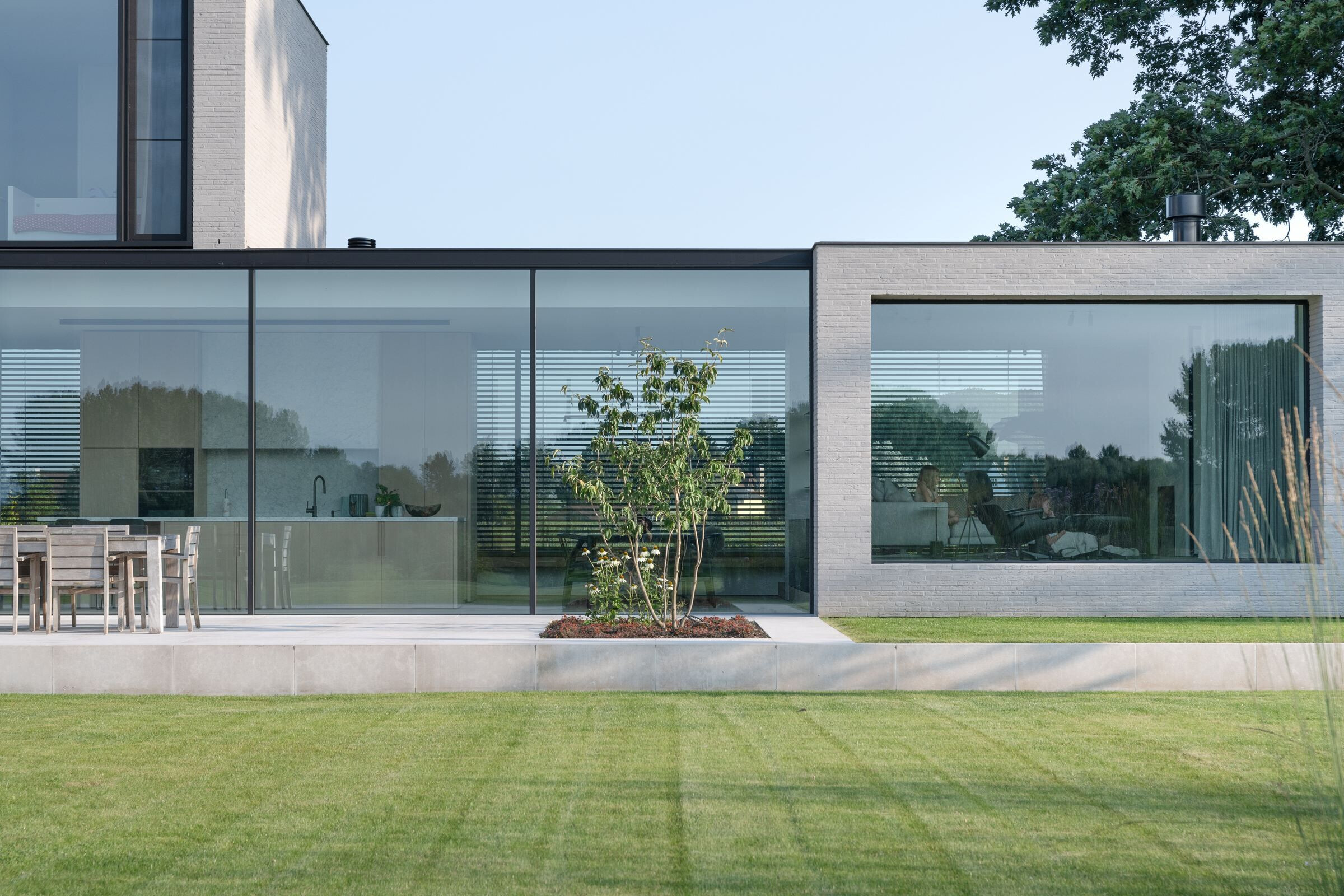 We designed a shallow but elongated house so that as many spaces as possible could enjoy the view on both sides.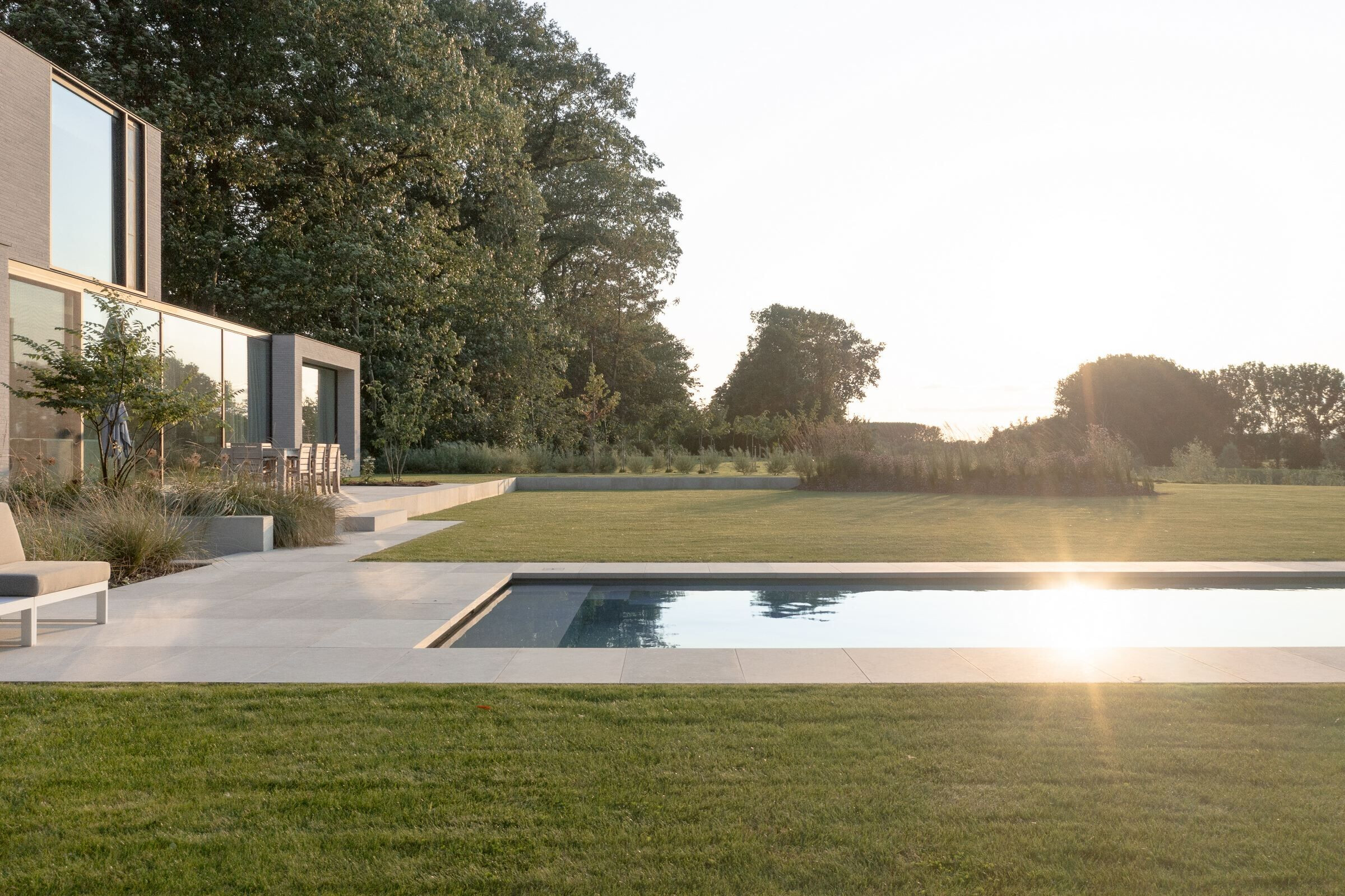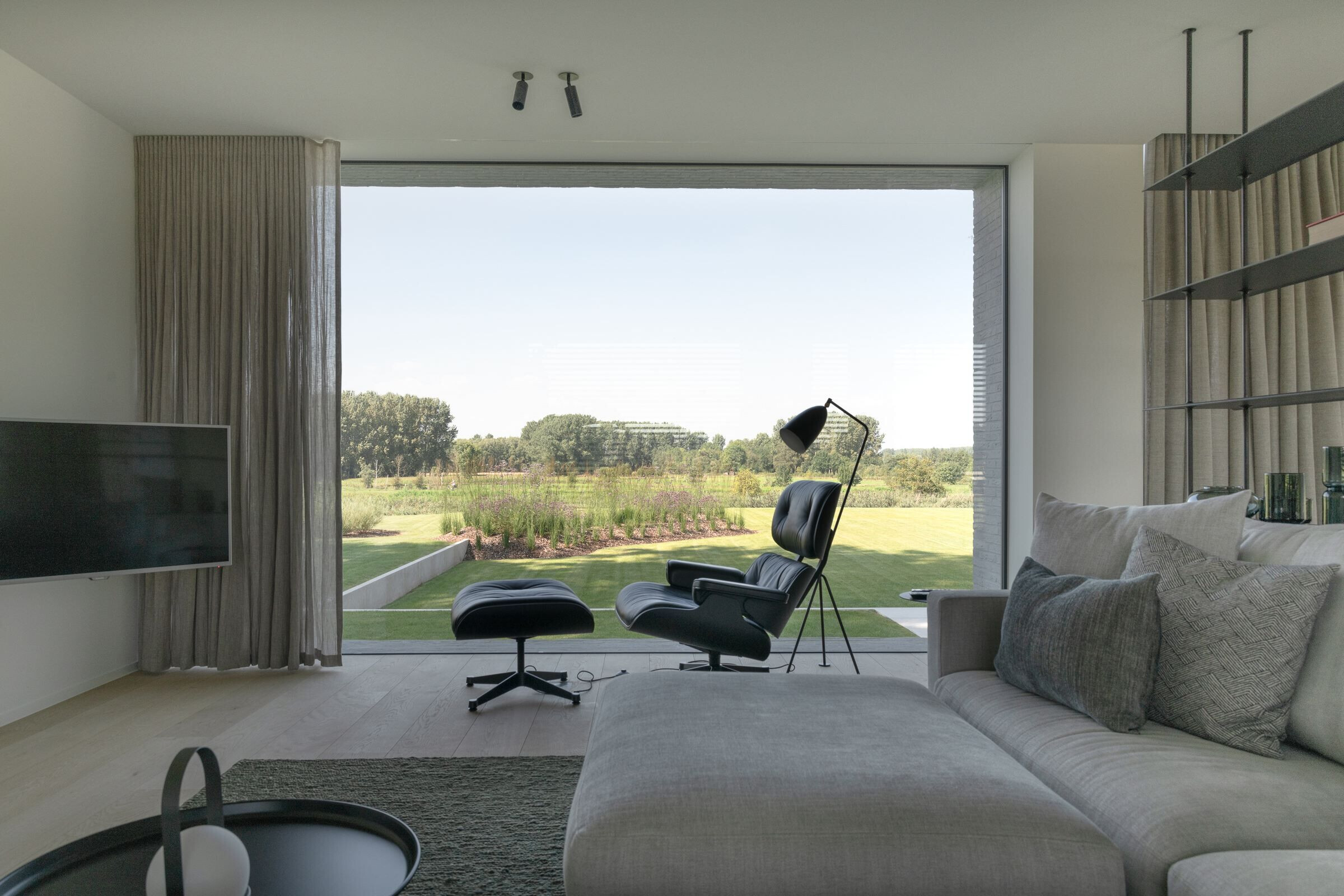 We worked with a hidden entrance at street level above an elongated living level including the sleeping area for the parents and on the smaller upper floor the bedrooms of the 2 daughters.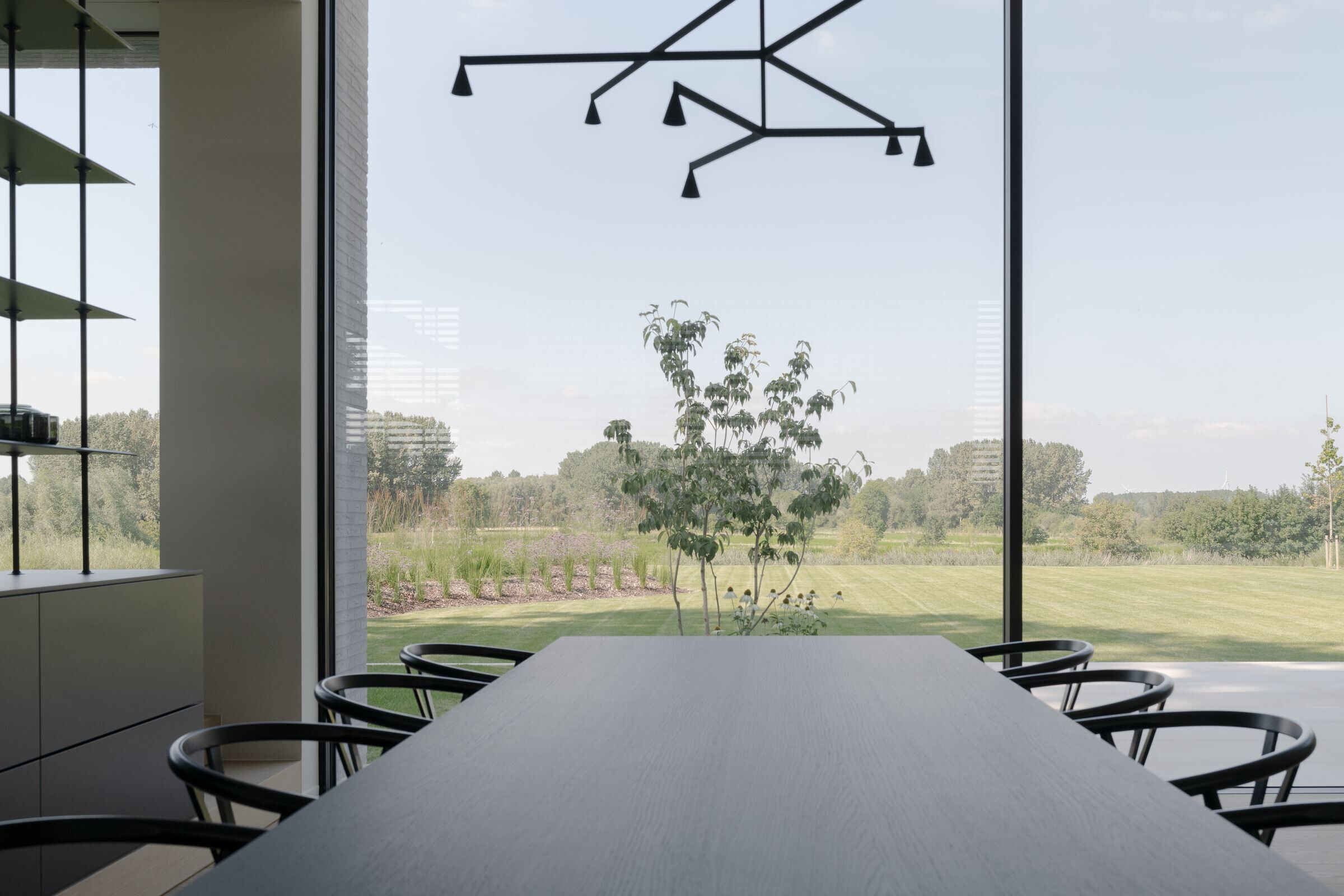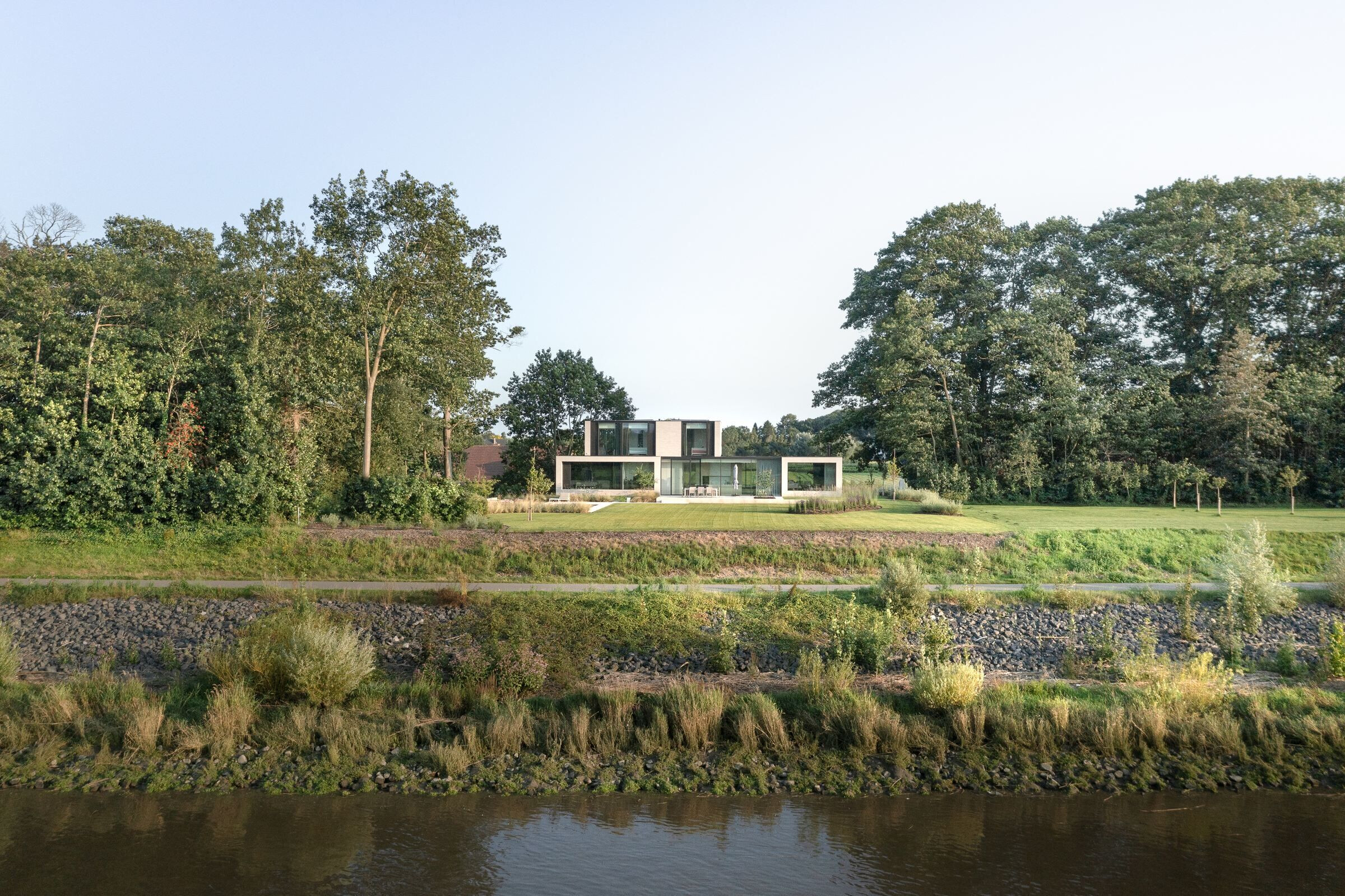 Material Used:
1. Quarts Brick Heylen Ceramics
2. Built by Lambrecht Villabouw
3. Aluminium window frames Schueco
4. Garden Tuinarchitect