The Beverau housing estate was built in the 1950s for the families of Belgian troops stationed in Aachen. After the troops were withdrawn in the late 1990s, the city resolved to protect the site's homogeneous character, adopting a land-use plan and a preservation statute that not only specifies the shape, roof form, and height of the small houses but also strictly regulates the materials, colors, and articulation of the facades. These rules also apply to new construction on the few plots of land assigned for densification, as is the case here.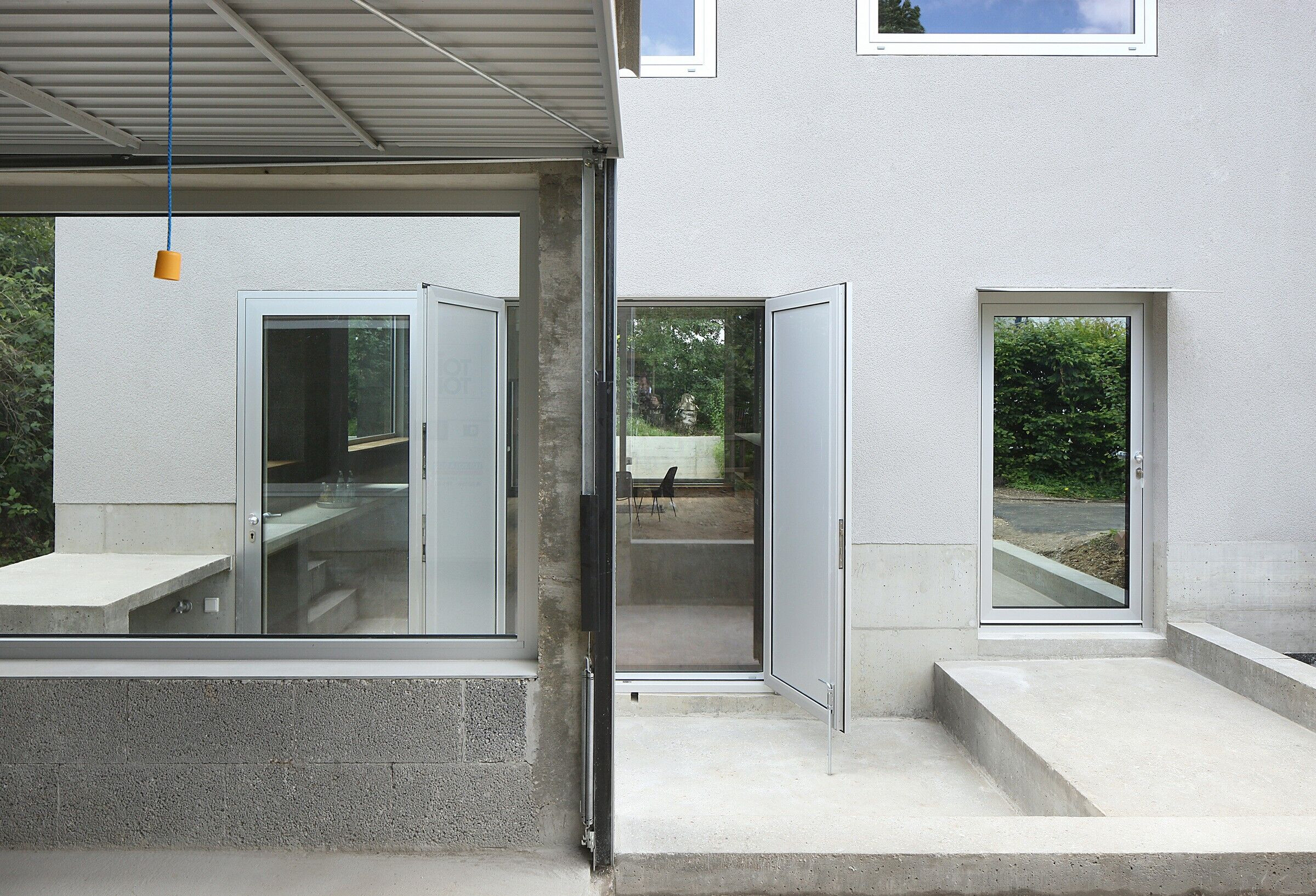 For maximum spaciousness, the ground floor is designed as a continuum of indoor and outdoor space. The house nestles into the sloping terrain and is linked to the garden by a continuous concrete counter with an integrated outdoor kitchen, bestowing a feeling of freedom and openness for the residents, a family of camping enthusiasts. Inside, the functional areas merge into one another. The kitchen area is anchored by a cooking island, above which a built-in concrete shelf descends from the ceiling.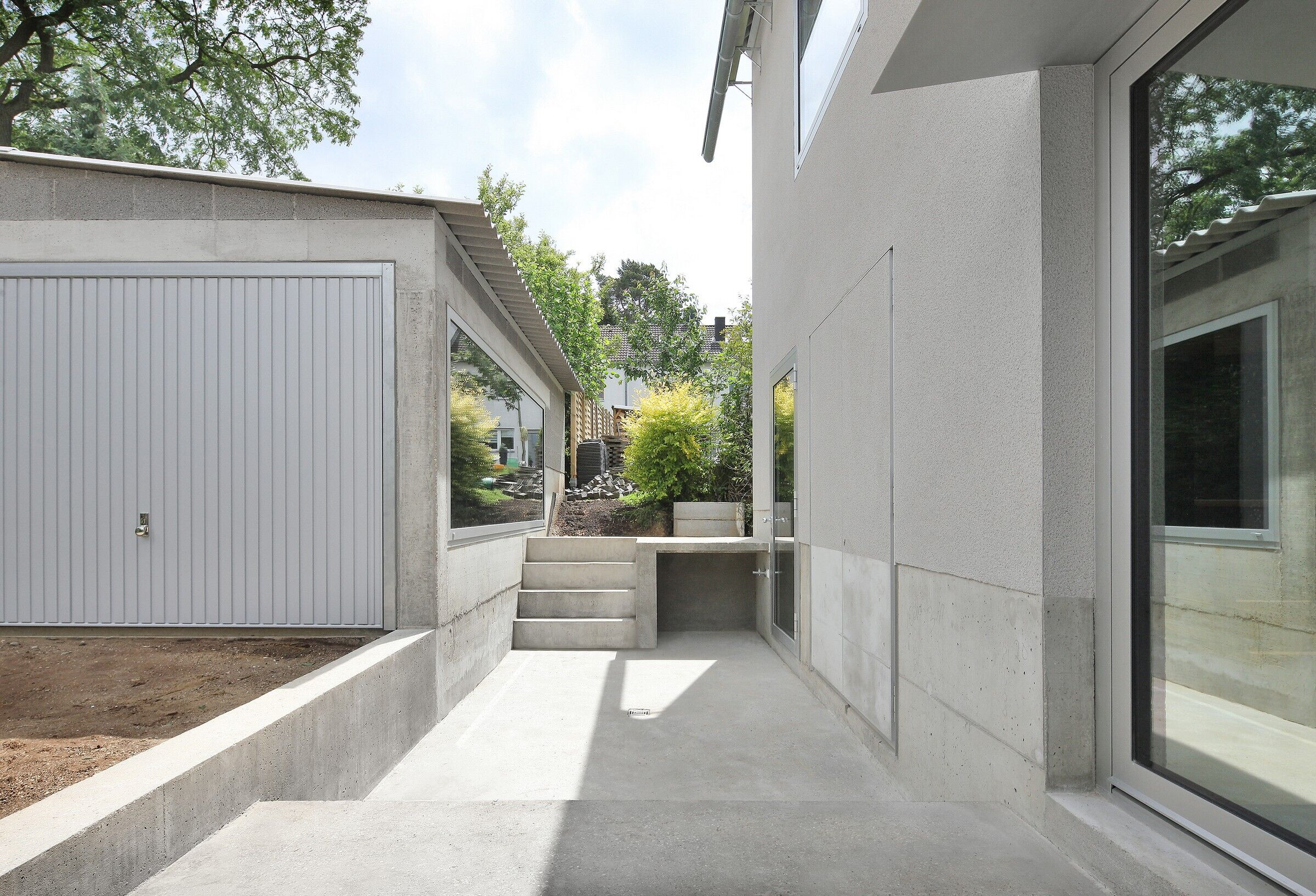 Above the "waterline" on the ground floor, the wall material changes from concrete to gray cinder blocks, which are left exposed on the interior. The living area has a surprisingly unfinished character and loft-like feel; its ceiling rises to a height of 3.40 m toward the garden. The link between inside and outside is reinforced by also using the cinder blocks on the exterior of the garage. The garage and house thus define a small courtyard for dwelling between the two.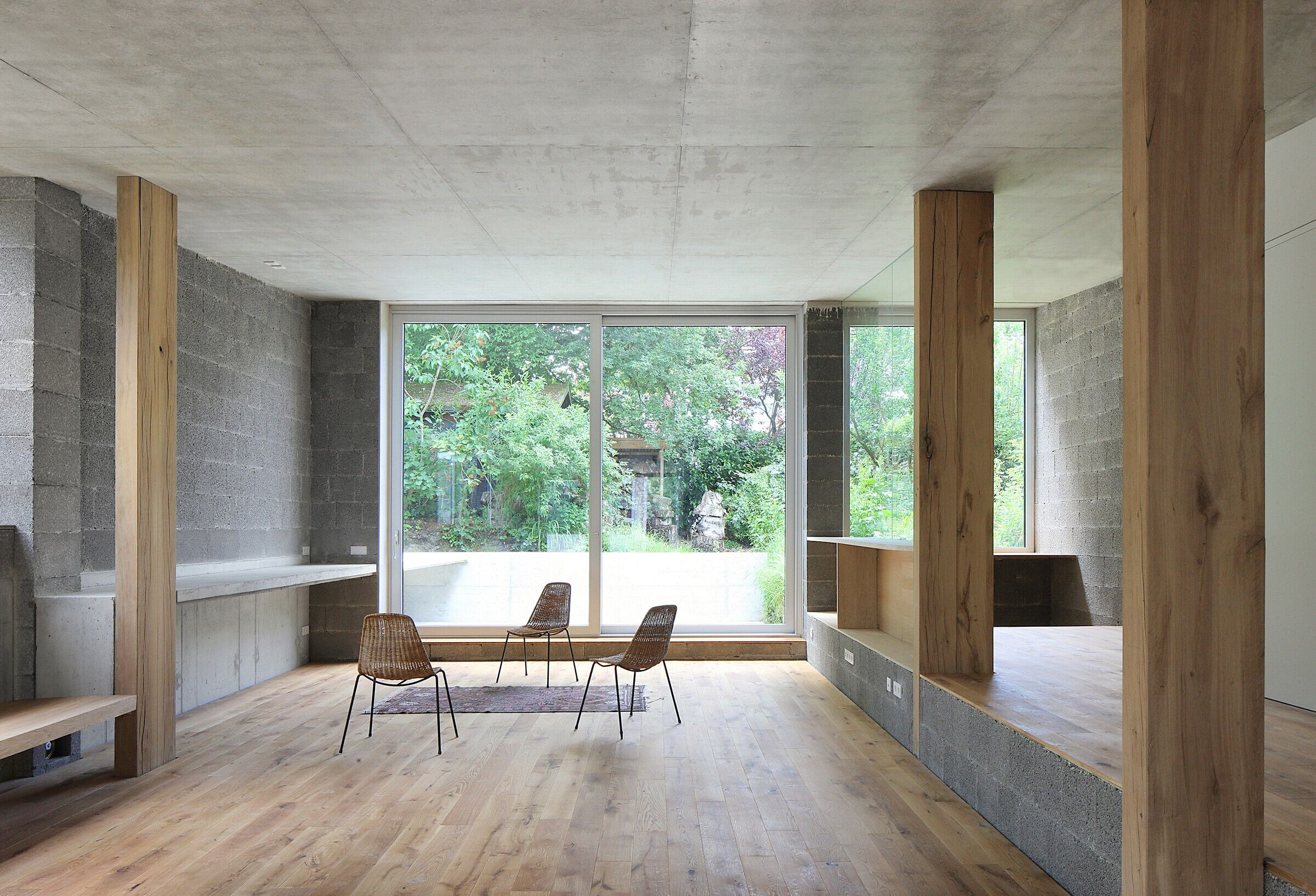 The "living loft" is flanked by a slightly elevated platform, which has a workroom / guest bedroom and adjoining half bath. The platform is also the starting point for the spatial path upstairs, which is a continuous concrete element that begins as a straight-run stair and morphs into a spiral stair that is expressed as curved wall segments in the children's rooms. These have large windows and stepped wood floors that structure the space. The spiral stair emerges in the parents' spacious attic bedroom. It is a continuous, bright, tent-like space that is also structured by a platform step in the floor. Along the knee walls are numerous storage spaces for camping equipment, tucked away and barely noticeable.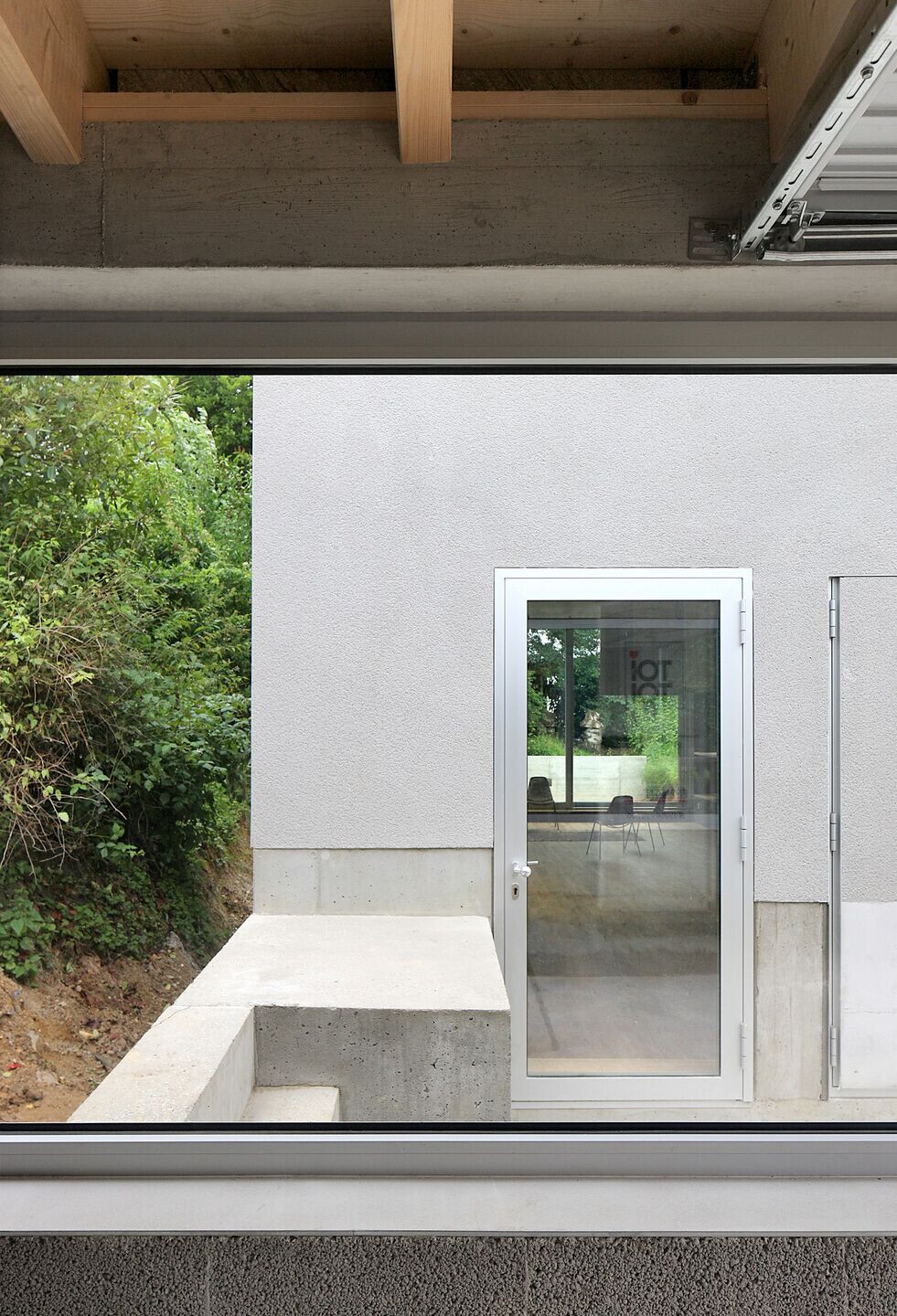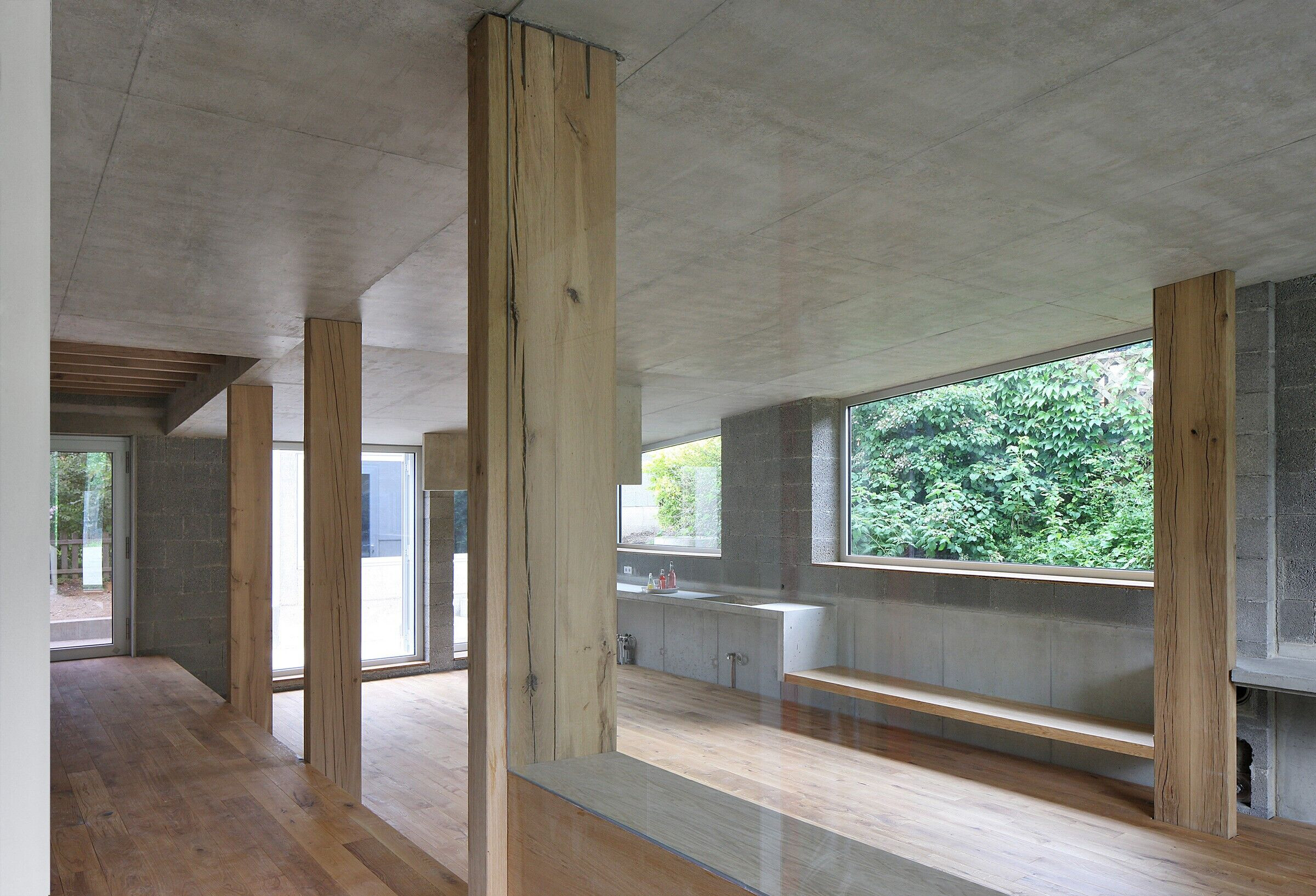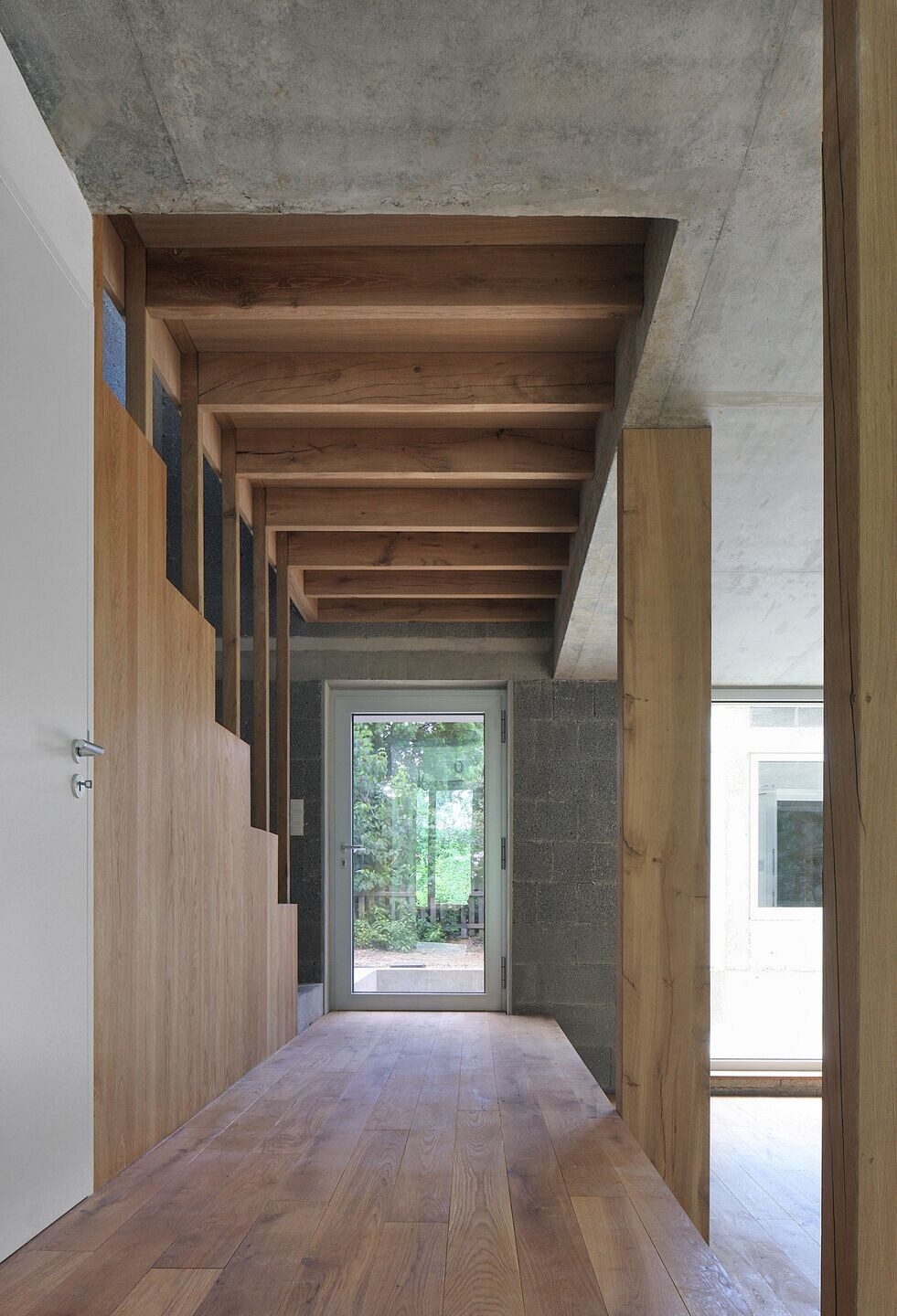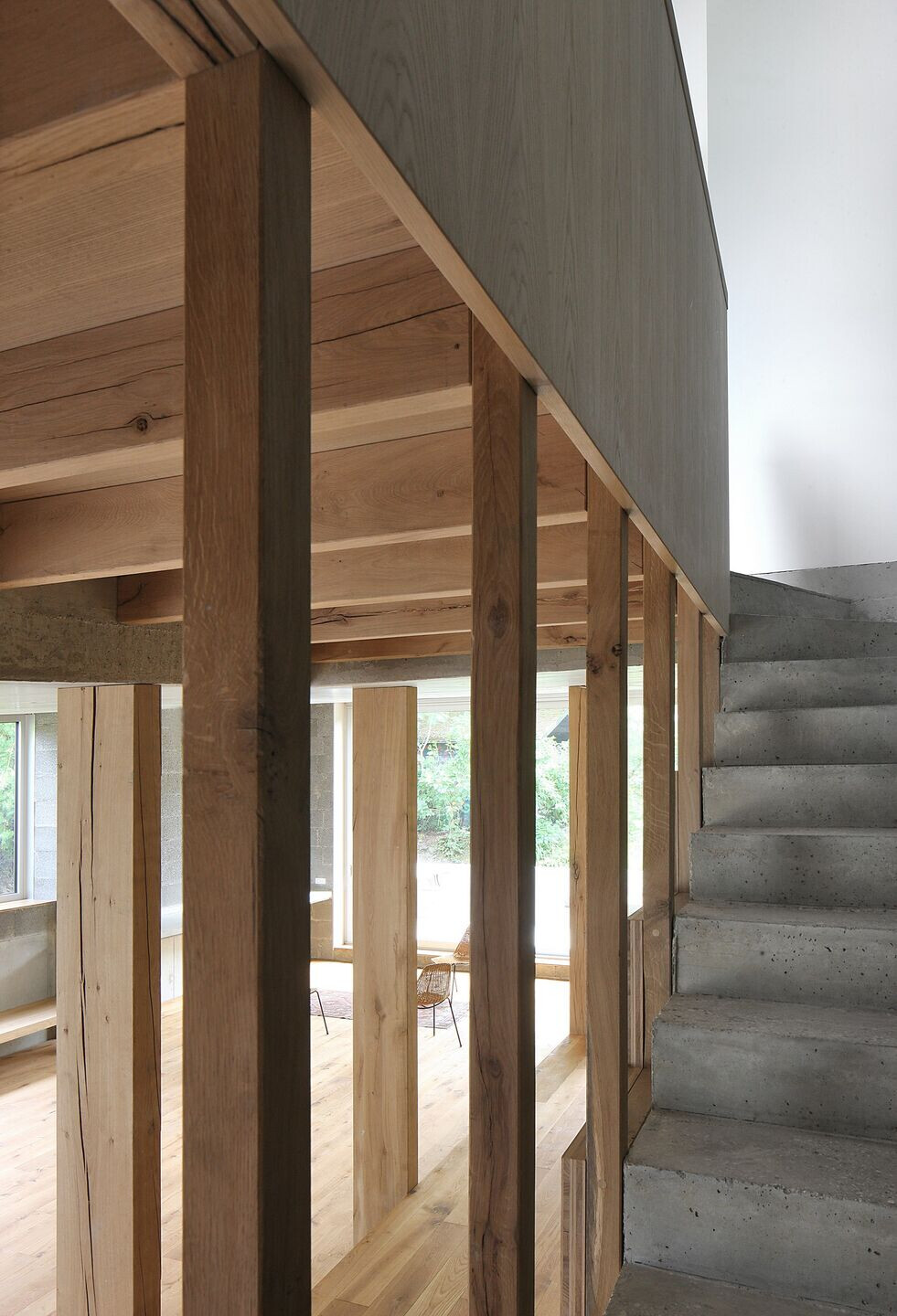 Material Used :
1. Facade cladding: Plaster
2. Flooring: Oak
3. Doors: Wood
4. Windows: Aluminium, Schüco
5. Roofing: Eternit