The project got its name thanks to the family of customers, a young couple with three children.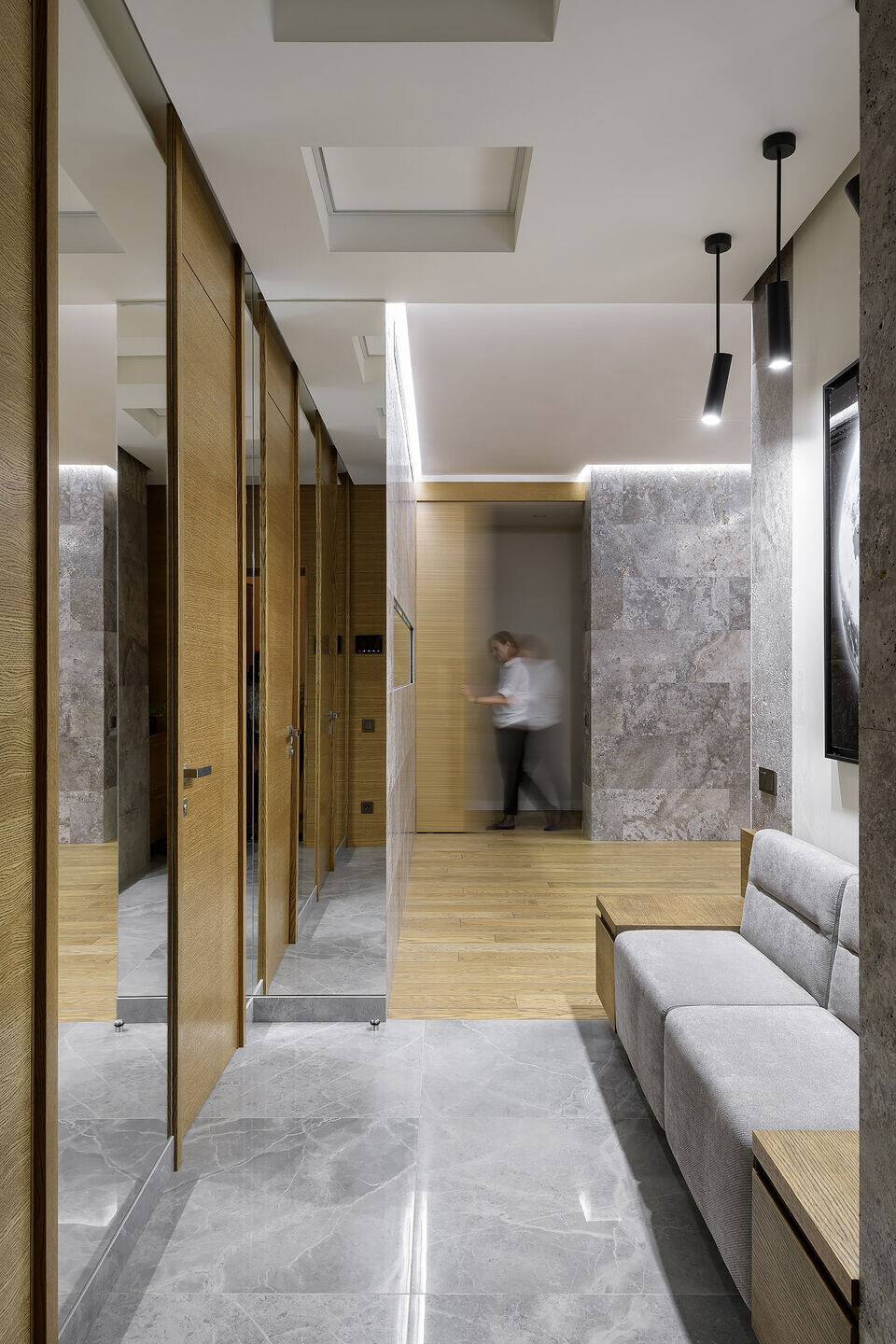 Incredible harmony of relationships and symbiosisthe opposites of male and female character (strength, power, hardness and lightness, tenderness, softness) were reflected in all decisions during the creation and implementation of this project!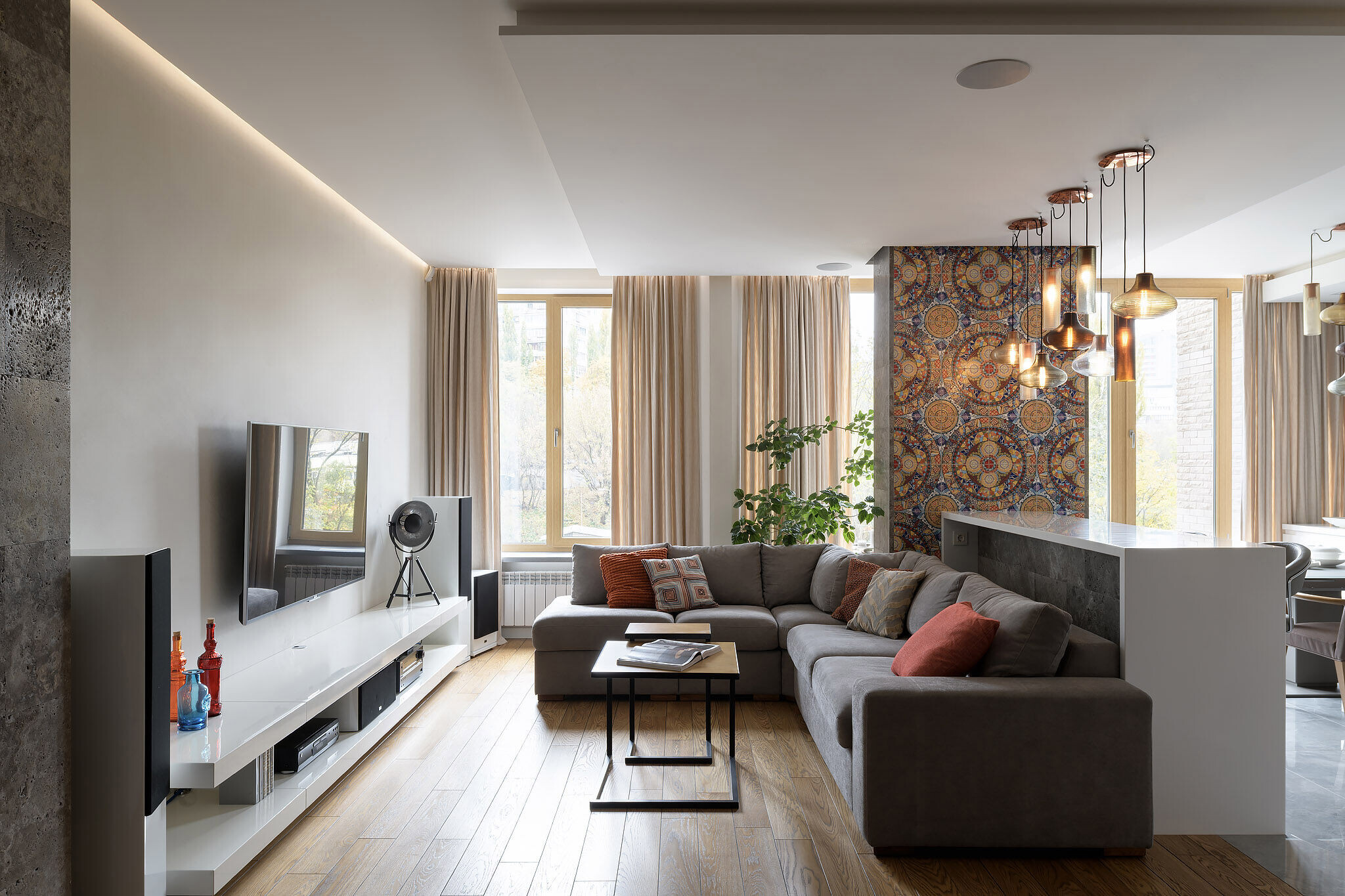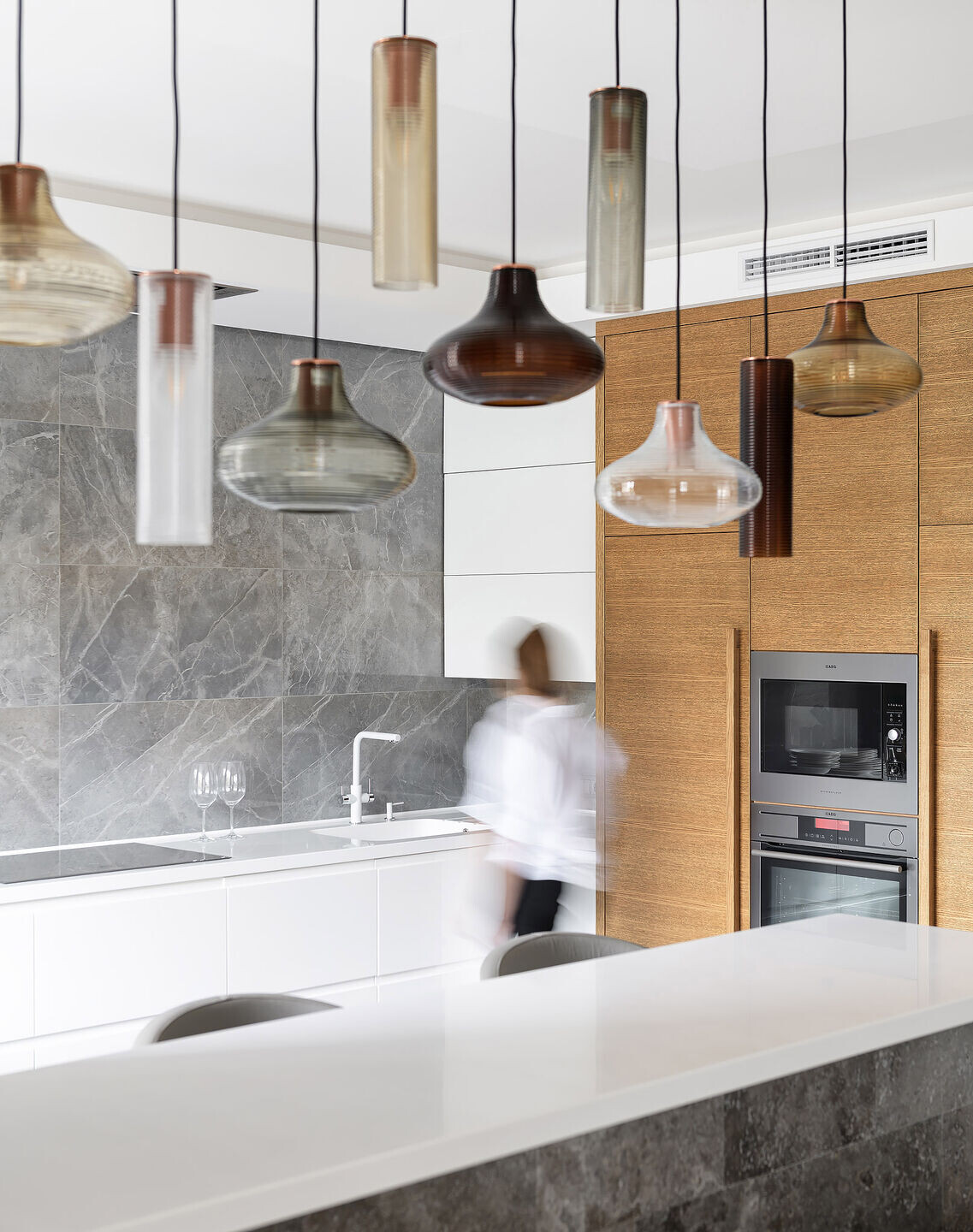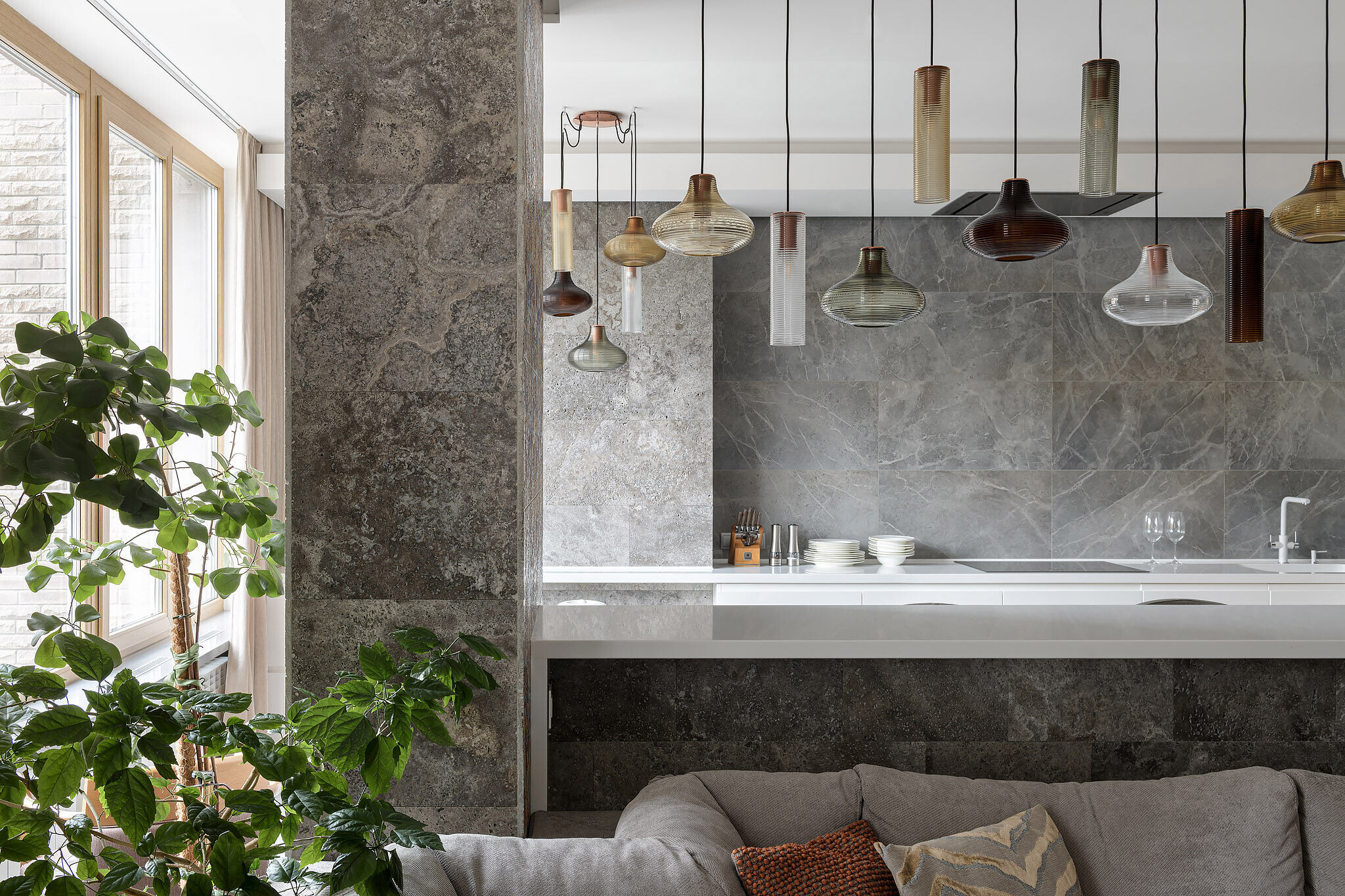 The potential of the initially 3-room apartment made it possible to turn it into an incredibly functional space, as comfortable as possible for livingfamilies.At the entrance dressing room, guest bathroom; large living room combined with kitchen / dining room.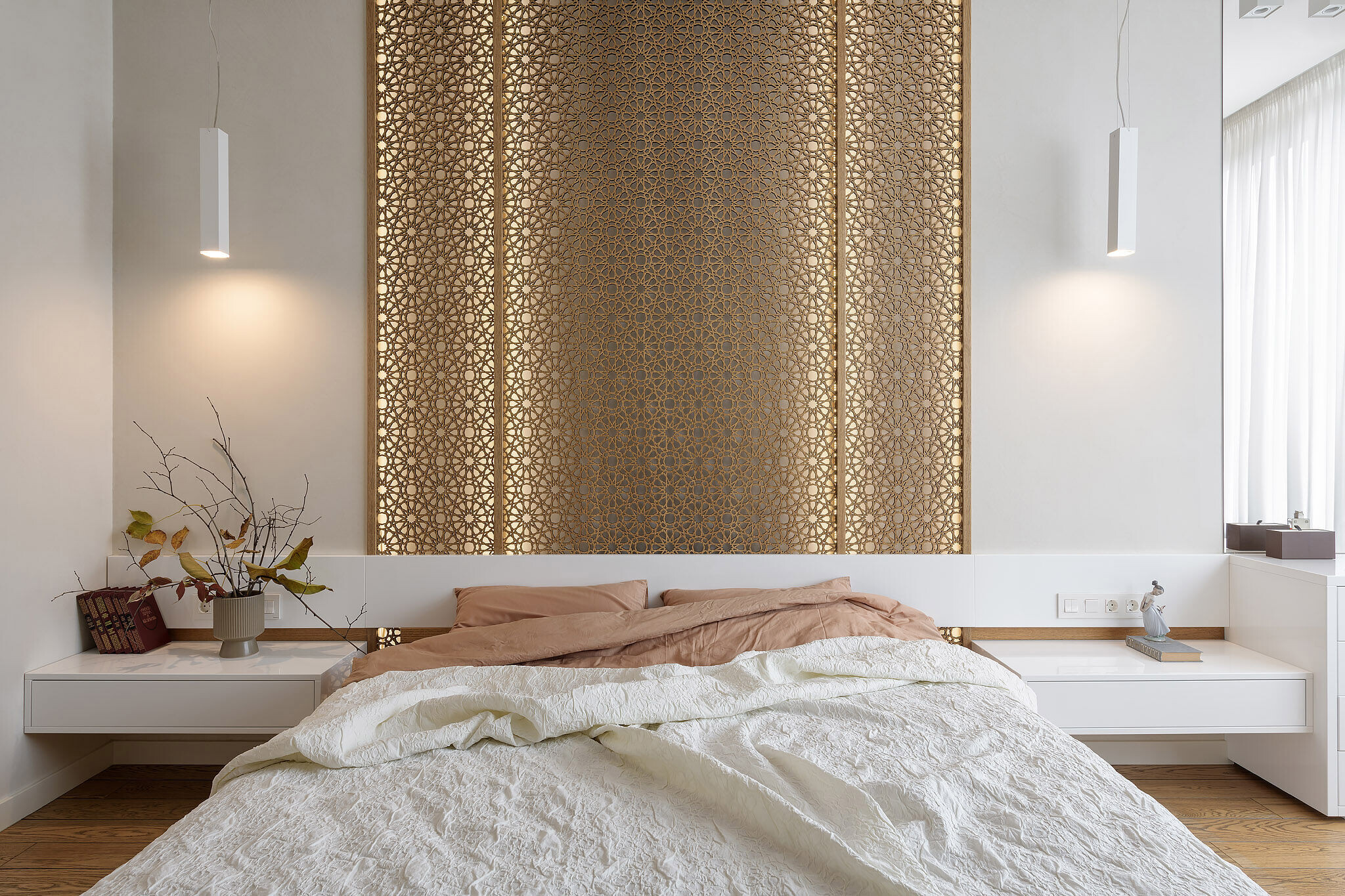 The private area is well isolated, no noise from the living room and kitchen will interfere with healthy children's sleep.Parents have their own bedroom, bathroom and wardrobe.The two children's rooms also have a separate children's bathroom.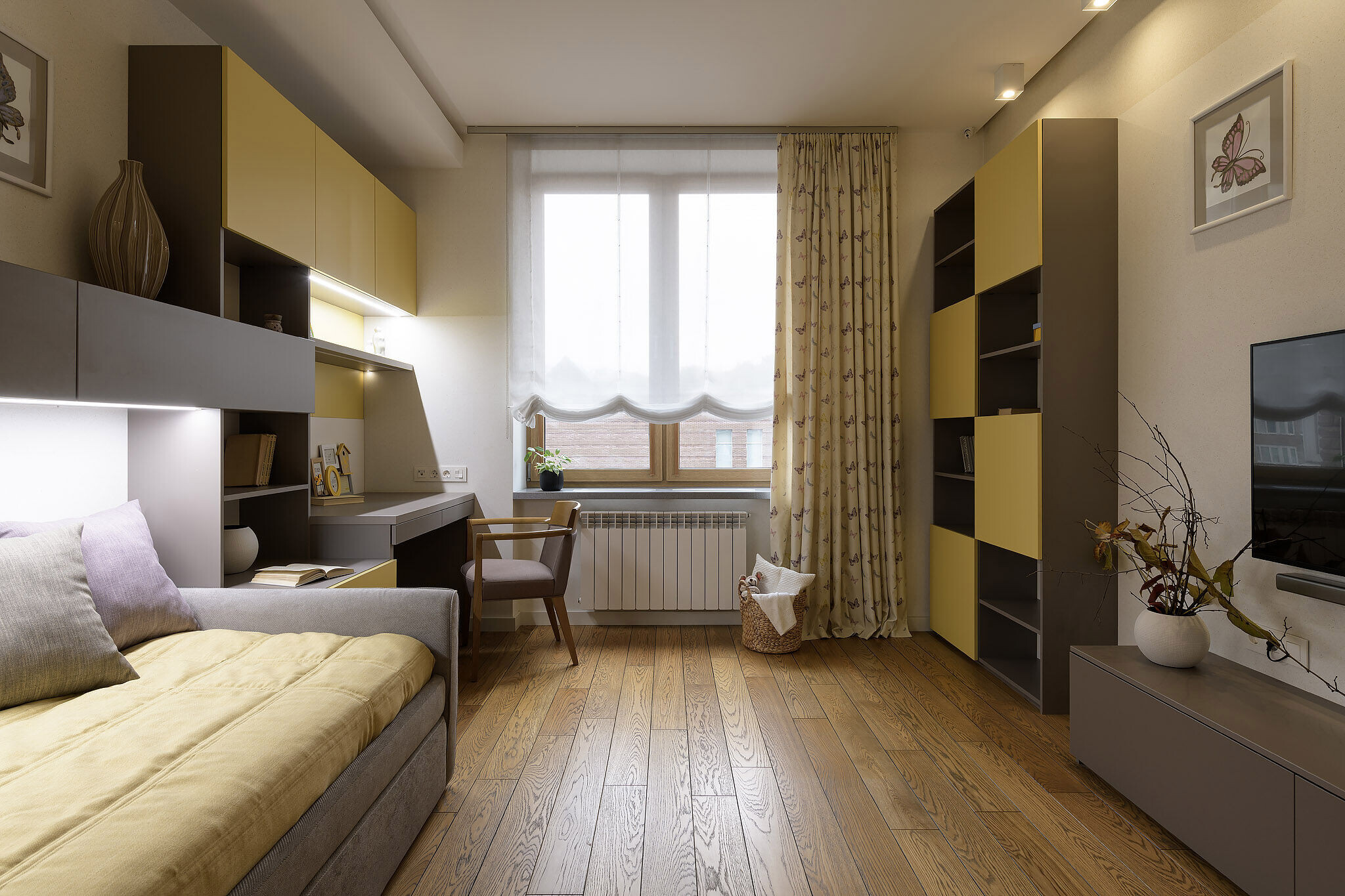 Characters and relationships of family members directly
influenced and reflected on the choice of finishing materials, decorative techniques and solutions.The male character became the basis in the interior.
This manifested itself in the dominant duo of stone and wood. The harmonious combination of these natural materials is represented by the straight, strict lines of the entrance group and immediately demonstrates the masculine character of the dwelling. The feminine character was manifested in the heart of the dwelling. He was reflected in graceful glass formshandmade lamps in warm honey shades. The column in the center of the living room is lined with ceramic tiles, richly decorated in an oriental style with a million small details.
The feminine character is also softly and gracefully woven into the masculine asceticism of the bedroom.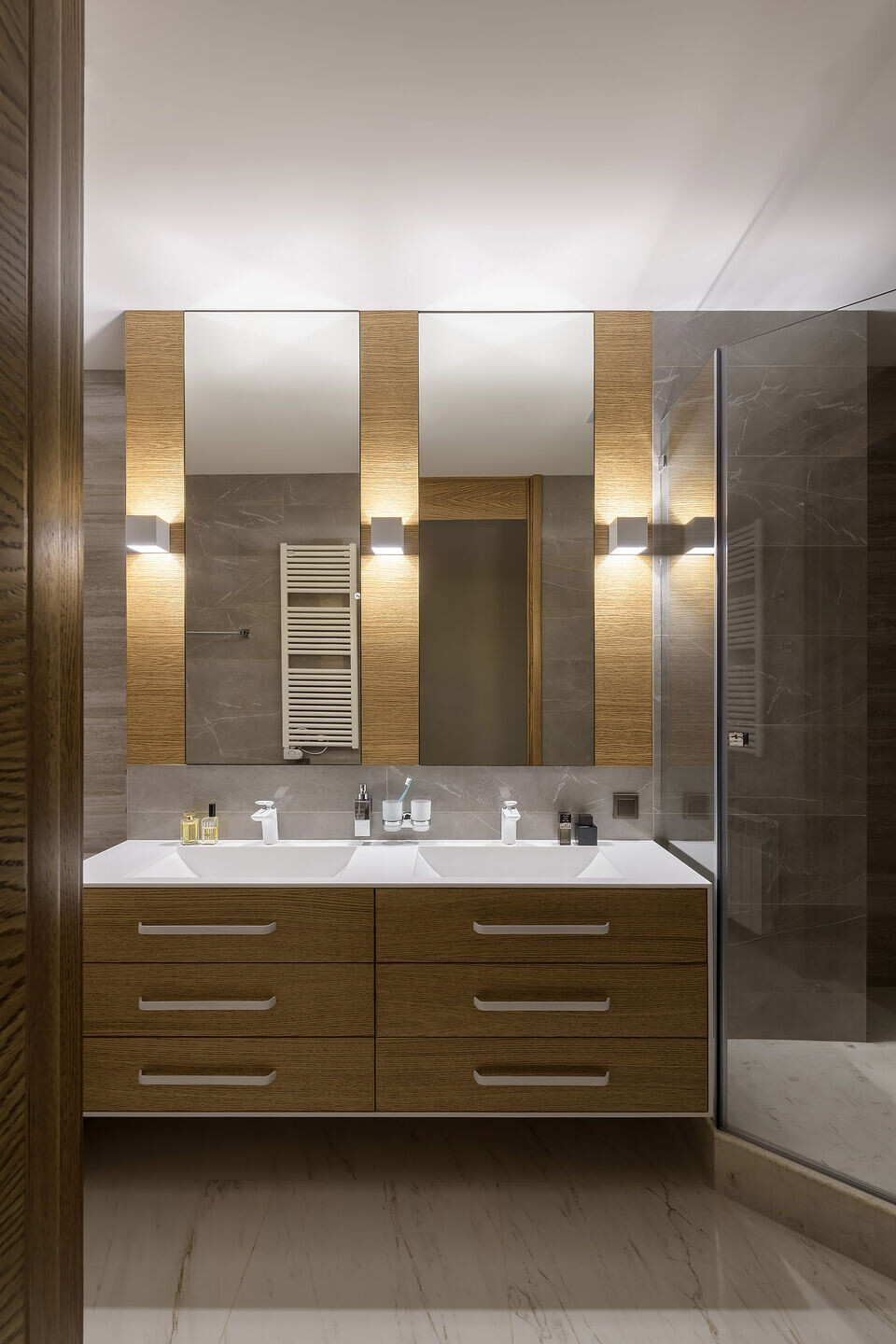 Children are the crown of the harmonious relationship of this couple. Interior solutions for children's rooms also complement this image of the apartment,
whole and harmonious.