This project focused on adding an additional story to a 3 floor townhouse. Zoning regulations meant that the new addition had to be set back 15 feet from the front wall of the house. This space is utilized as an outdoor deck with an exterior fireplace. Inside, the addition consists of a master bedroom suite as well as a sitting room with a projection wall, interior fireplace and wet bar.
The exterior cladding is lead-coated copper, a very durable building material. The new steel stairs were built with treads made from the roof joists that were removed earlier in the project. The custom built dresser is walnut with leather pulls. The master bath walls are ¼" thick porcelain tile slabs laser-printed to look like marble. The rug really ties the sitting room together.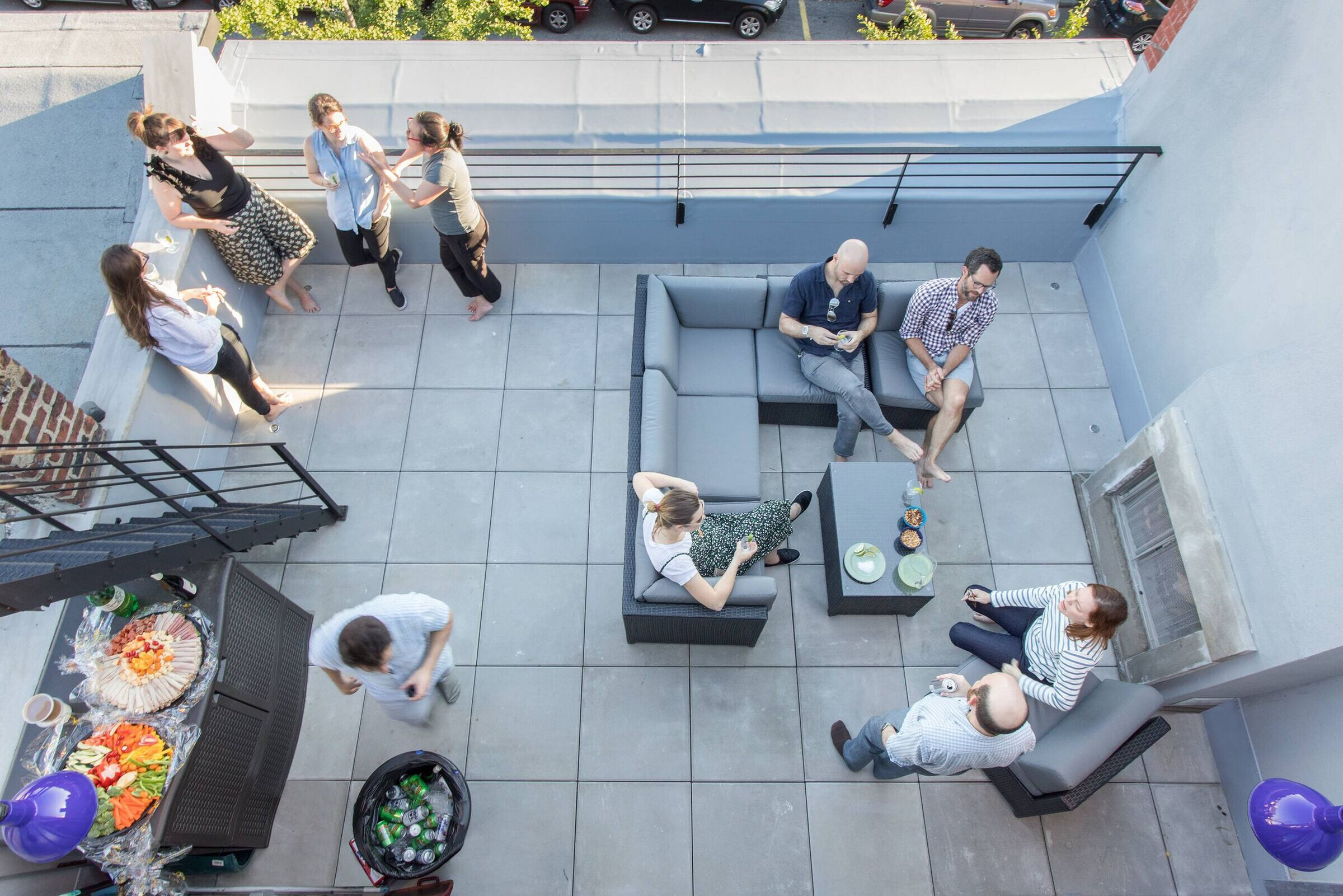 Adding a new primary bedroom suite and den to the house. The children were getting bigger and they needed their own bedrooms.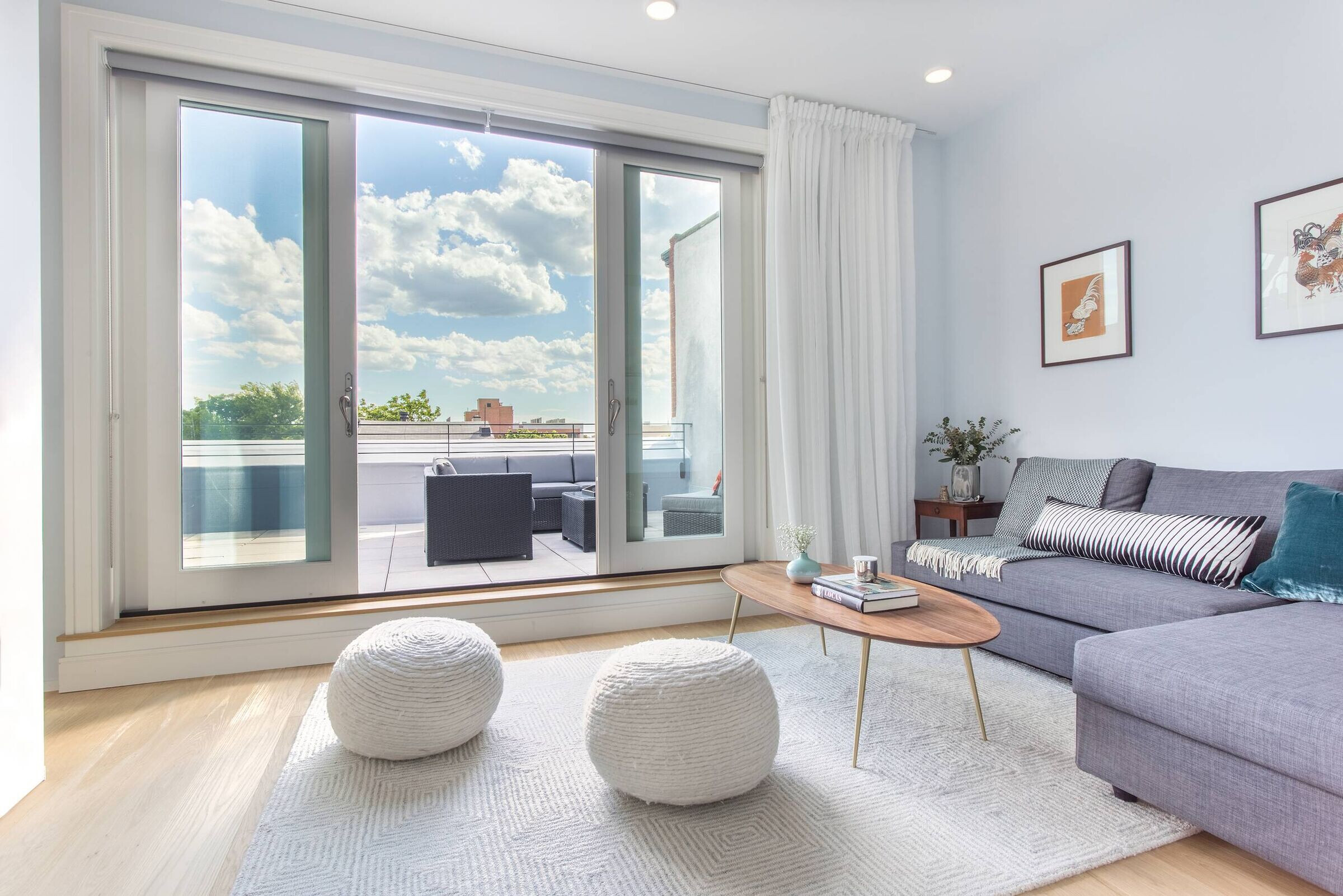 Building on top of an old row house is difficult. Although the bricks were in fairly good shape, a new concrete bond beam needed to be added on top in order to bear the weight of the addition.
We choose lead coated copper for the front and rear facades - it is a beautiful, durable material that gets a slight darkened patina over time and doesn't just monolithically reflect like some metals. We planned on using it for the new side wall but our budget didn't allow for it - luckily. It turns out we ended up building a similar addition next door and covered up the long wall.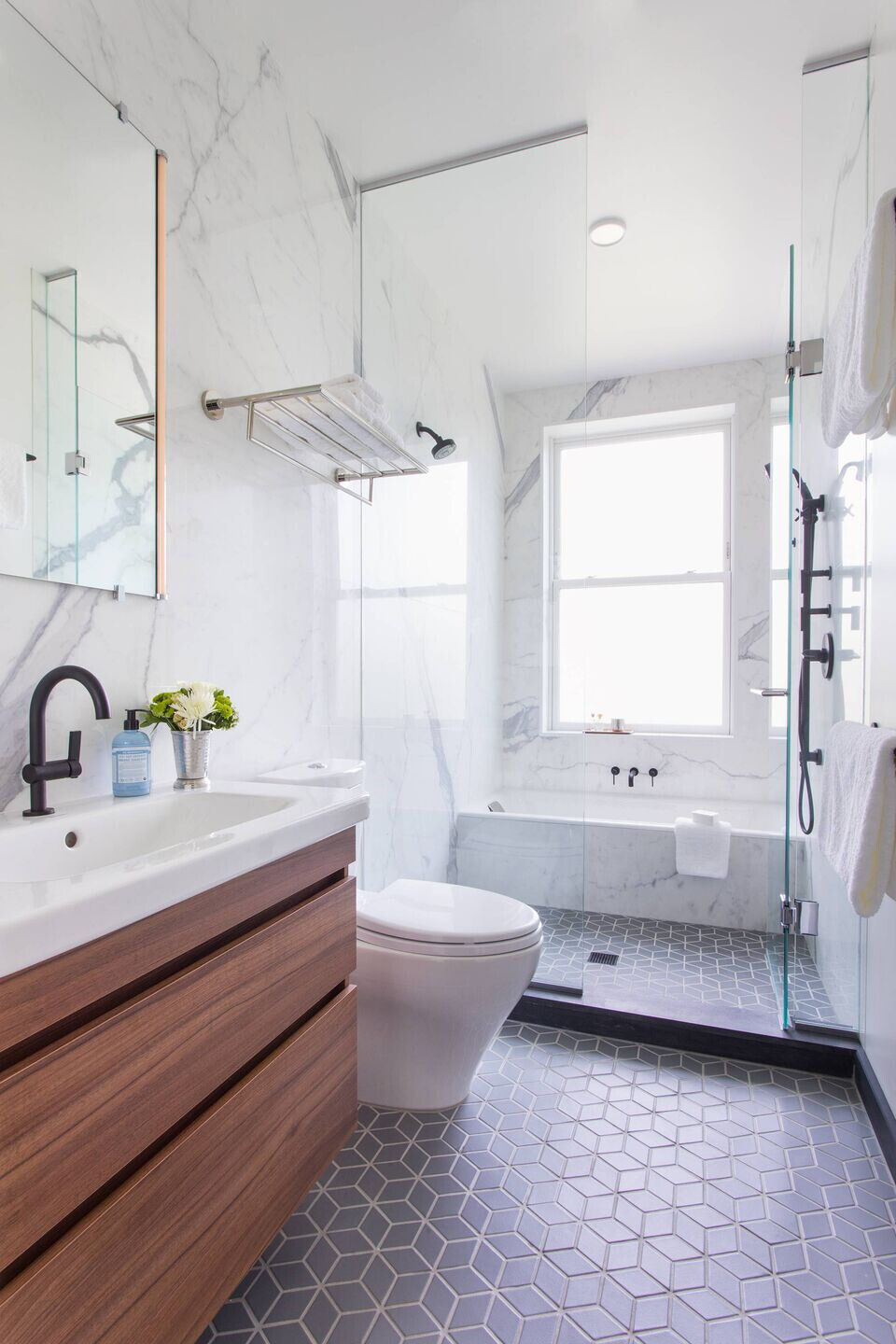 Material Used:
1. Facade cladding: Lead coated copper from B and B metal work in Queens, NY
2. Flooring: Pre-finished engineered white oak
3. Windows: Jeld Wen
4. Roofing: TPO Membrane