Studio FAV, an office specialized in design and strategy for retail spaces, signed a project for Frasca Pizzeria, located in the city of Carlos Barbosa, in Rio Grande do Sul - Brazil.
Studio proposed several seating areas to meet different moments and demands of consumers in the pizzeria and had as its main inspiration the classic Italian operas, with comic lyrics, which emphasize food, wine and love.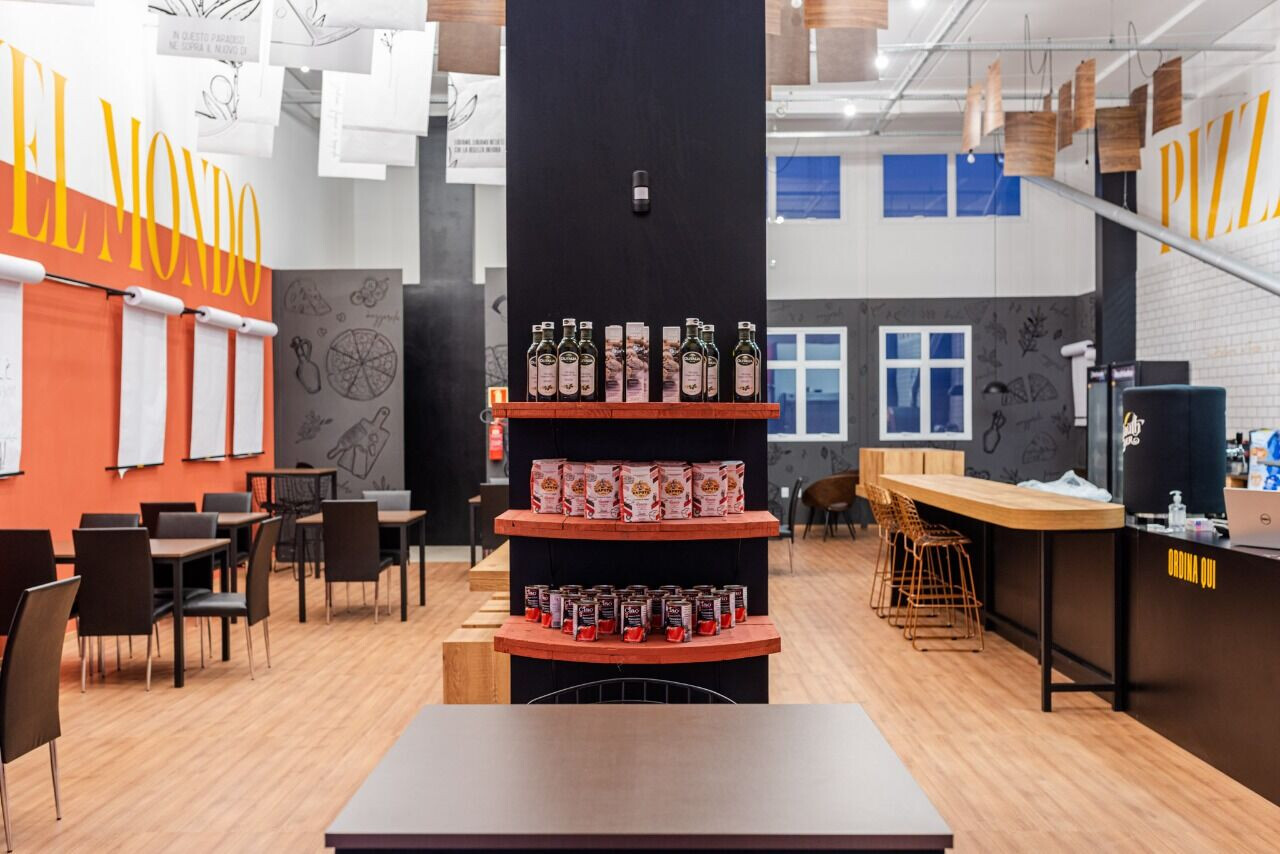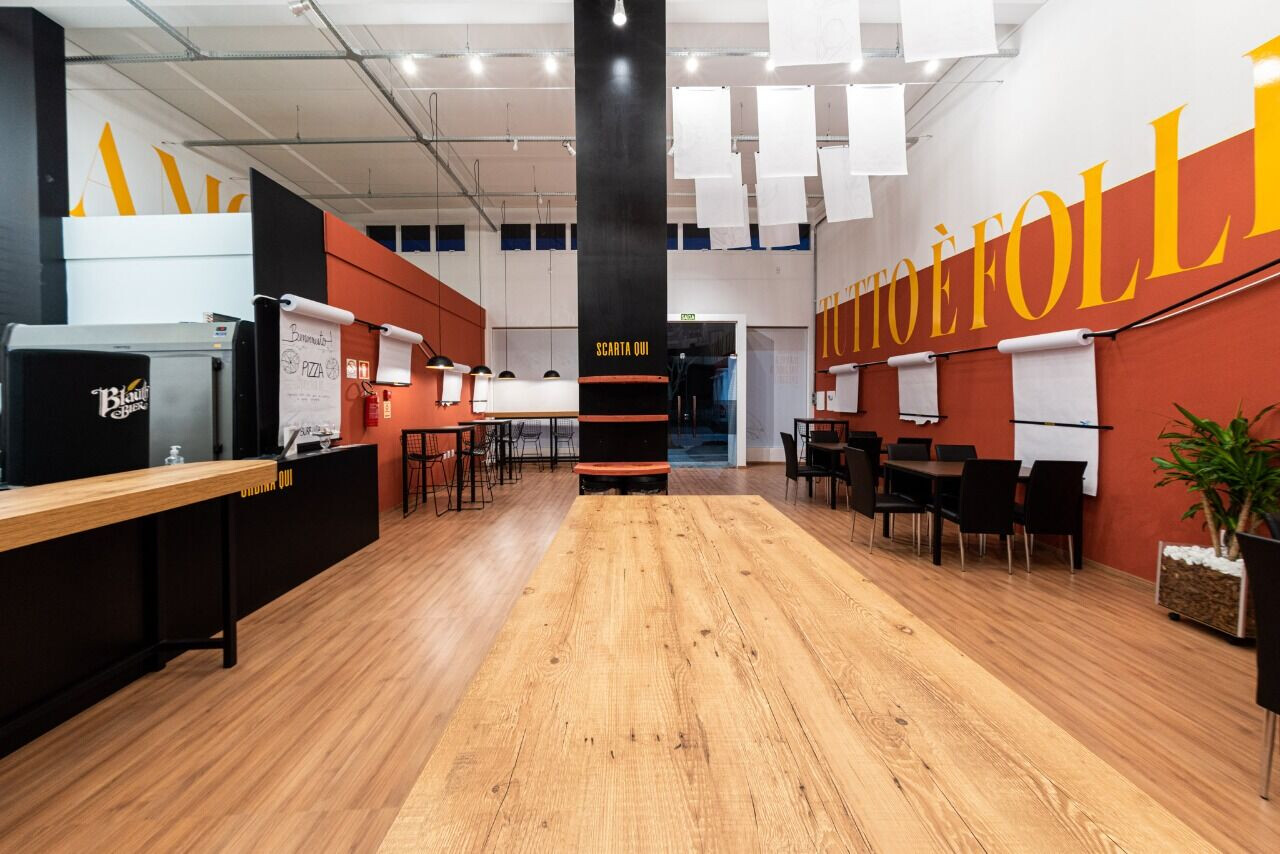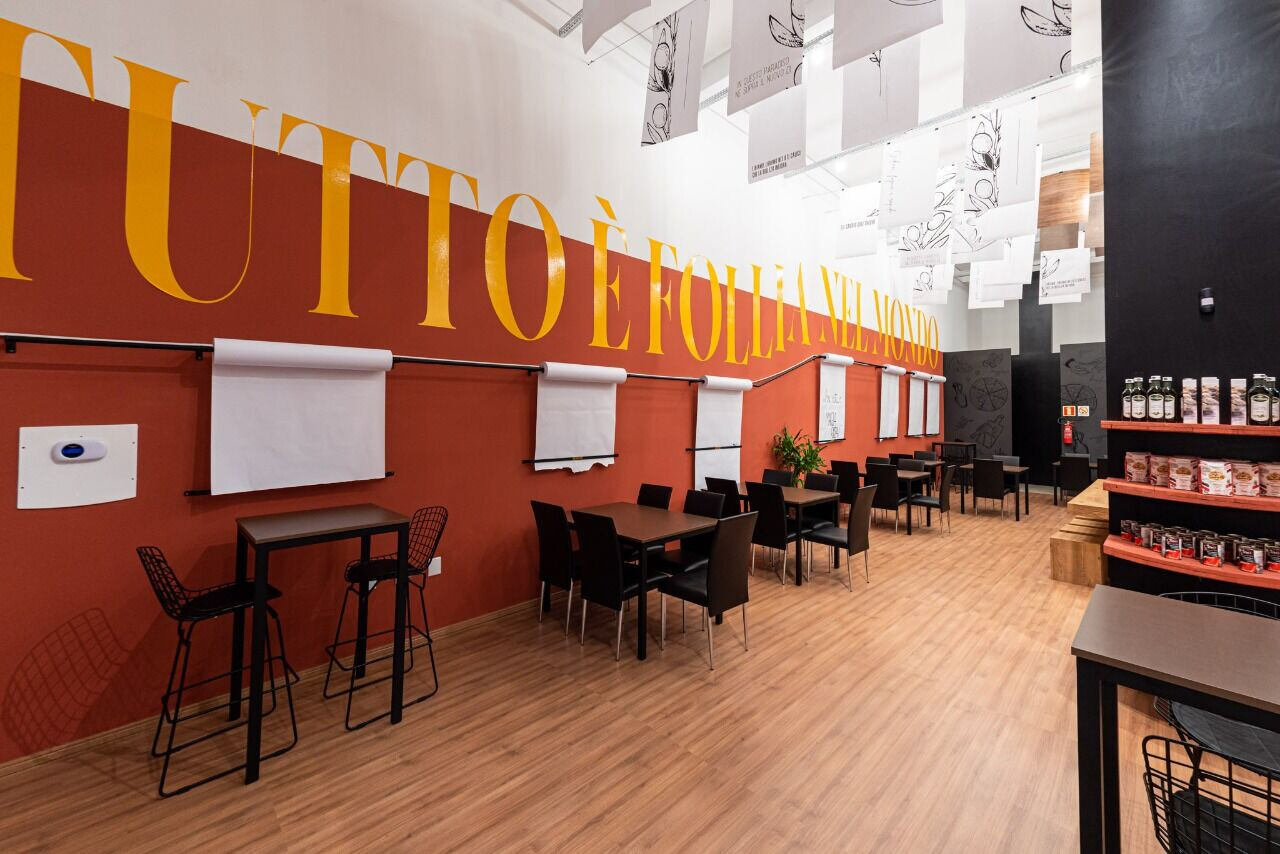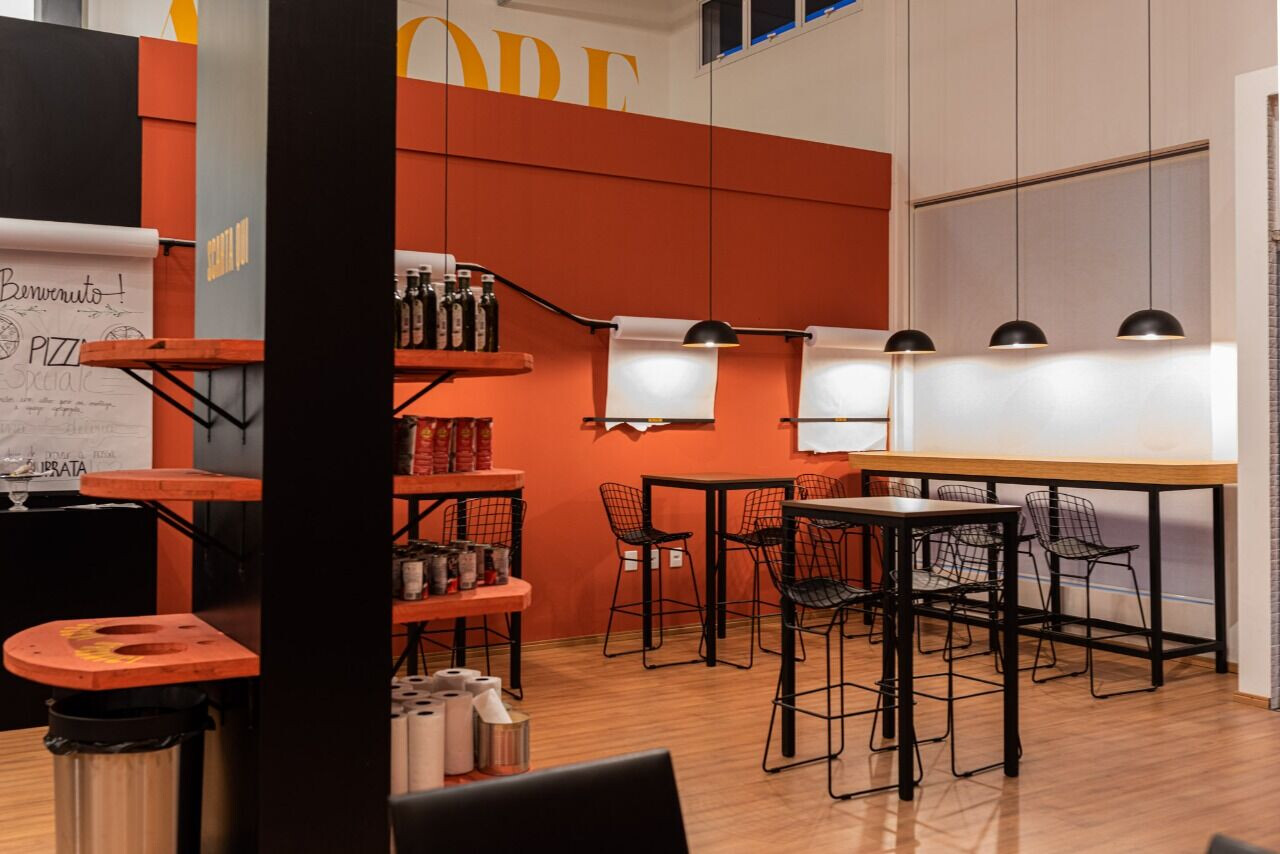 One of the highlights of the project are the paper rolls, which allow self-service in the assembly of tables and are part of the ambience and experience of the customer, who can leave their mark on the place. The main challenge, on the other hand, was to compose a very large space in terms of size and ceiling height in order to make it welcoming, without the need to use closing resources.