As part of a series of restrooms along Lady Bird Lake, commissioned by The Trail Foundation and the City of Austin Parks and Recreation Department, this structure becomes more than what the program dictates.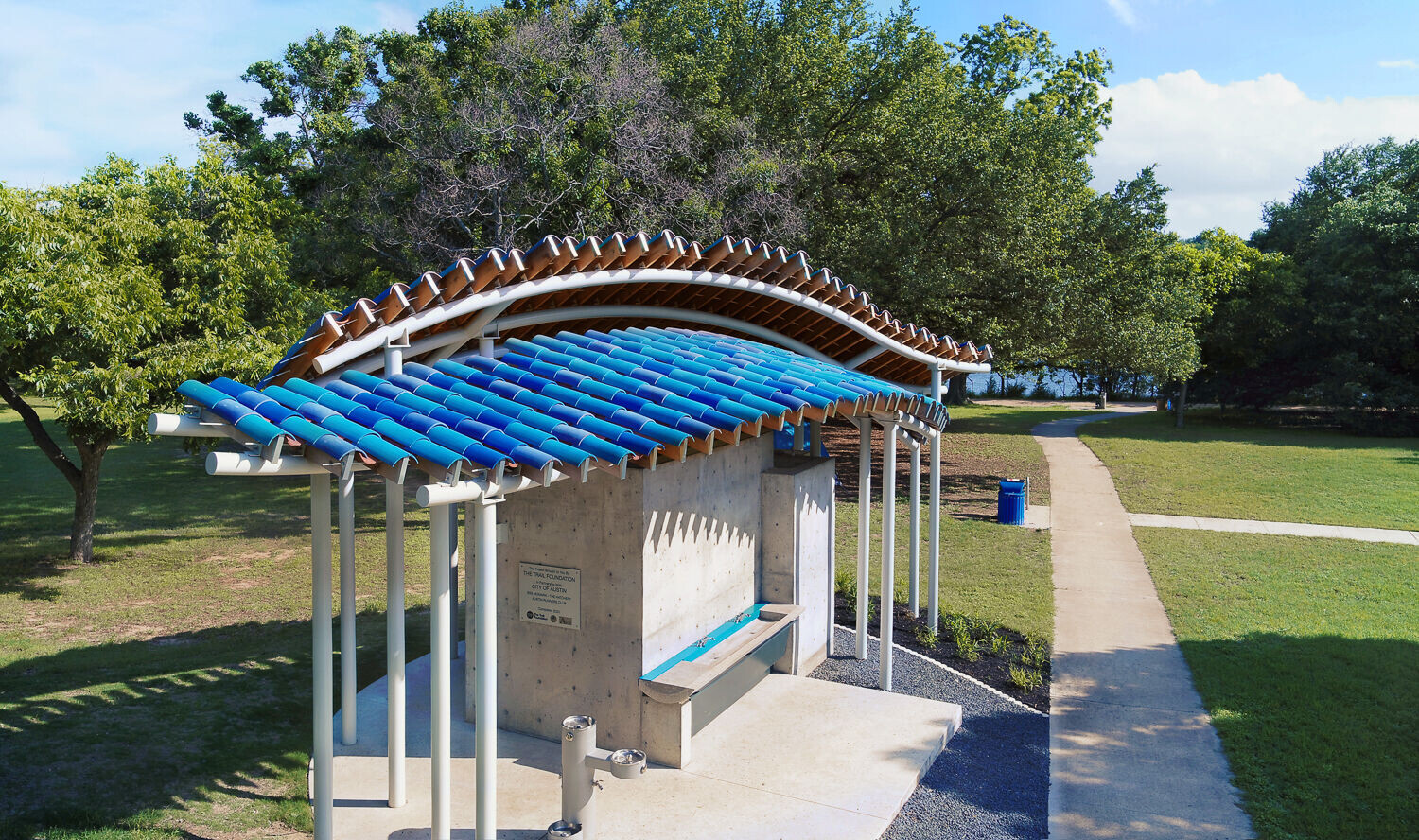 This sculptural pavilion is a marker in the landscape, a place for shade and a unique structure that belongs to the neighborhood. A homage to its predecessor, this new restroom building uses familiar materials like concrete, steel and terra cotta tile in an unexpected way that mimics the nearby water and park trees.
A forest of columns supports two tiled waves of blue to provide much needed shelter from the sun, and ventilation to this open air building.