House in Itupeva, São Paulo countryside, has interior design of studio
Julliana Camargo, who sought inspiration in the couple's story to create a living and modern atmosphere in the middle of nature.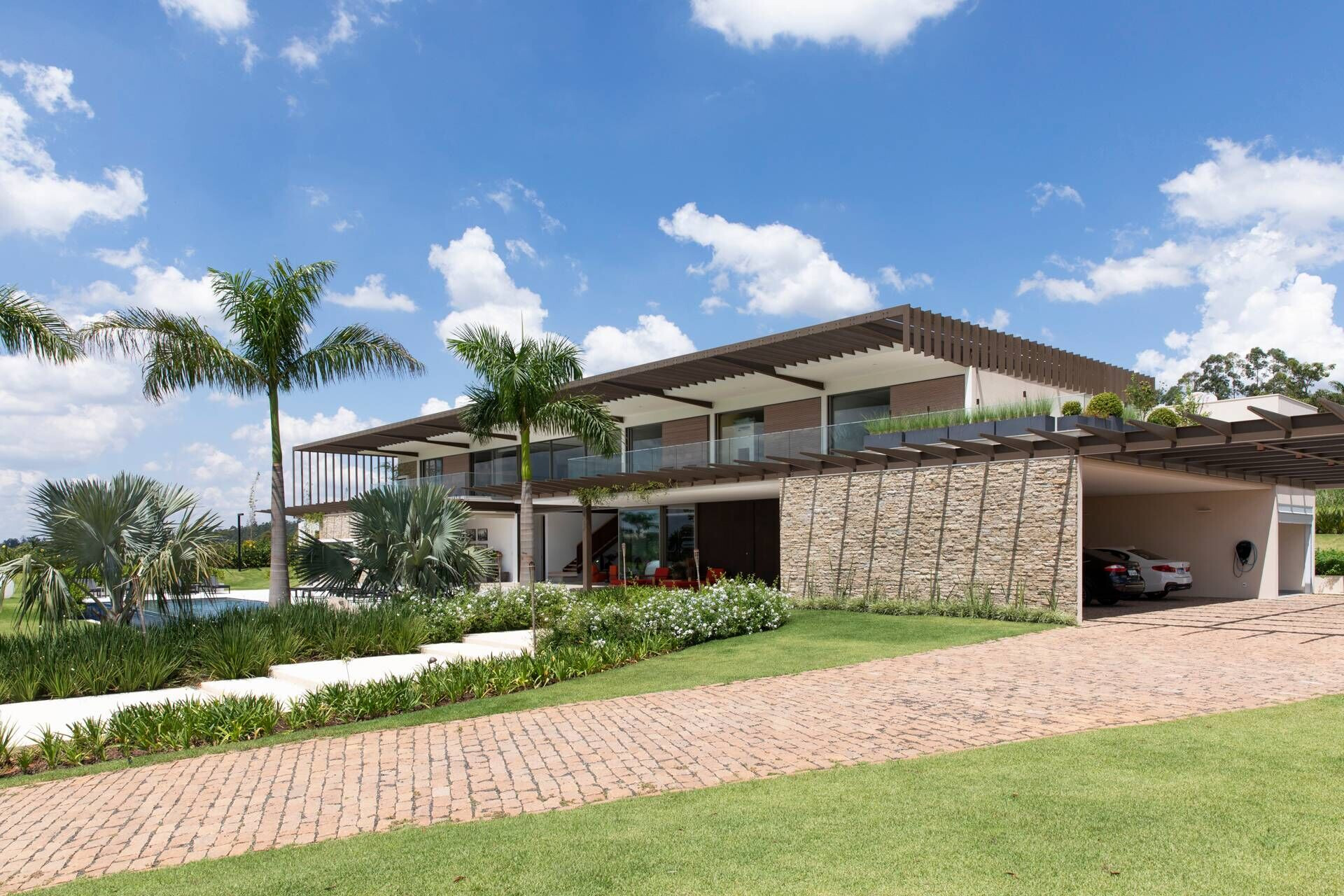 Since the beginning of the projects, Residência SR has had the partnership in the architecture project of Studio Julliana Camargo, Thiago Natal and Fabricio Rodrigues.For the creation of the interior project the house had the look of Studio Julliana Camargo. A personalized project, designed for a couple of residents of Brazilian and Chilean origin, who love to welcome family, friends and enjoy nature.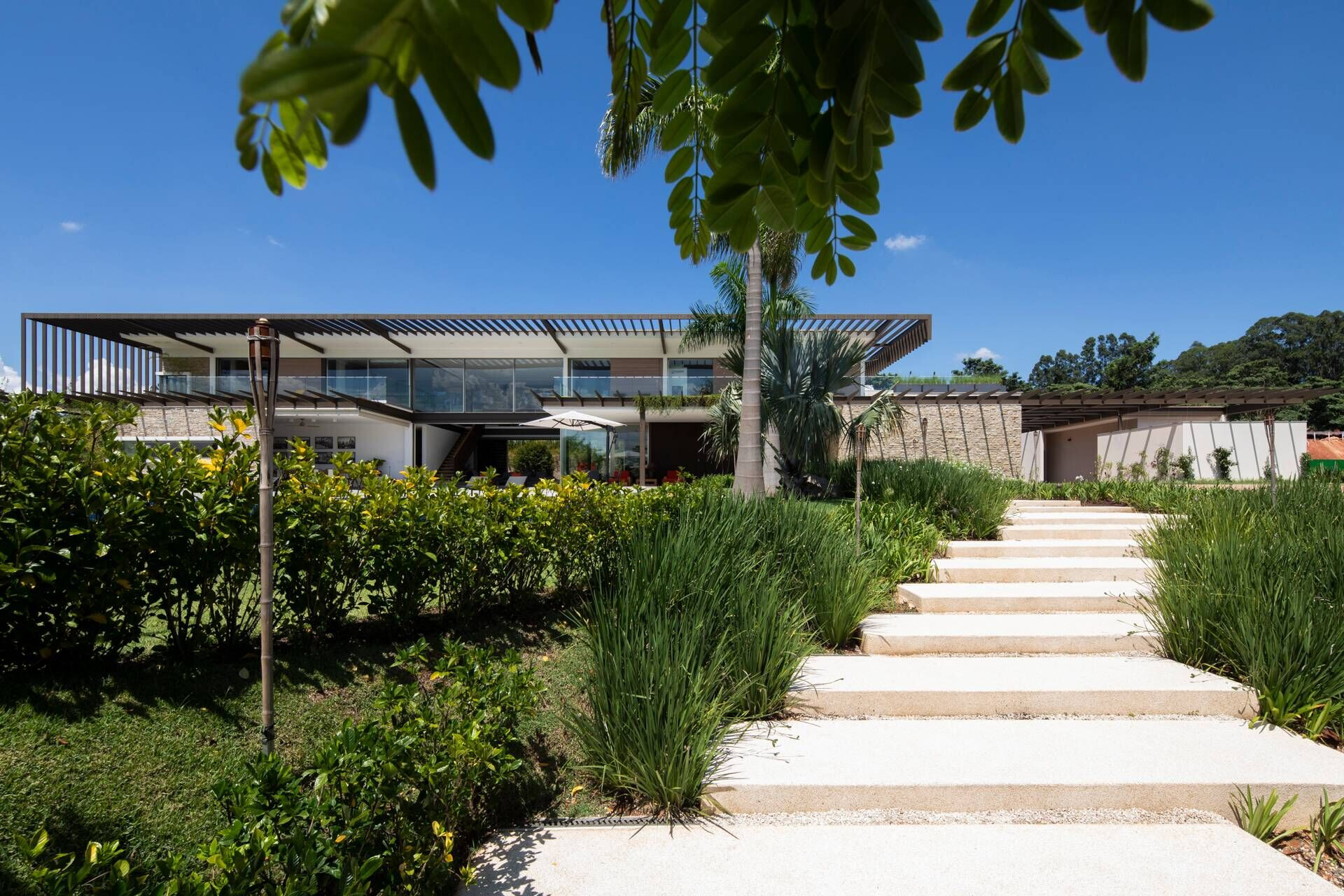 Starting with the beautiful view of the condominium where the house is implanted, it is possible to admire the surroundings from various angles from the interface of the glass, which permeates the entire residence and that allows not only the entrance of natural light, but also brings the residents closer to nature.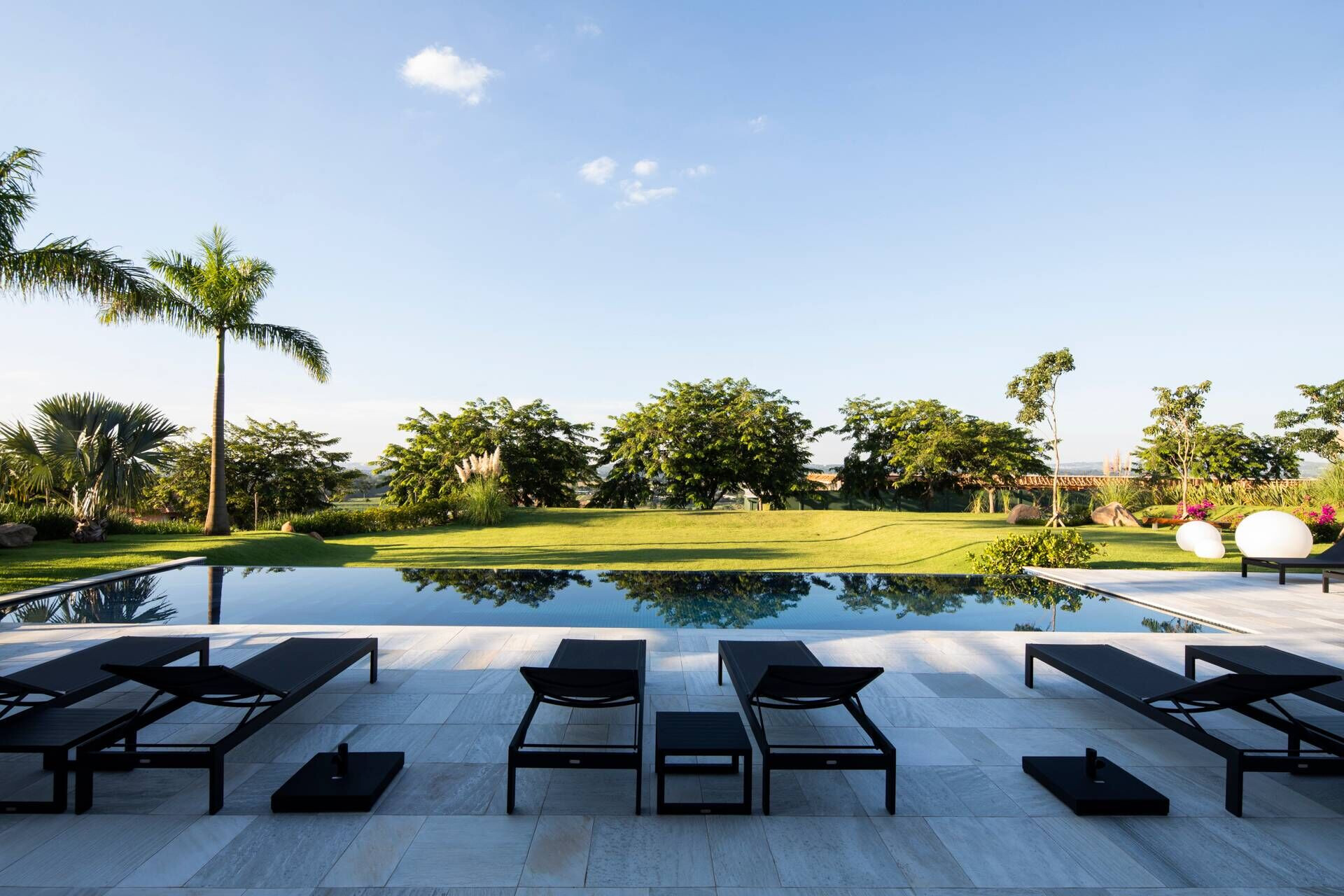 With integrated environments, internal and external areas interconnect creating a strong spatial unit. The open room on both sides is the largest internal-external integration of the residence and creates a light and cool environment to enjoy the meekness of the condominium.
Studio's work brought to the house a contemporary language in the coatings, colors, and furniture. The choice of the predominance of brown, both in the structure of the house and in the corten steel staircase, as in some furniture (through wood) are part of the choices of Studio Julliana Camargo. The goal was to provide a more elegant language so that complementary colors would bring life and joy. Thus, the mixture of brown with orange and blue brings this light and uniqueness to the project.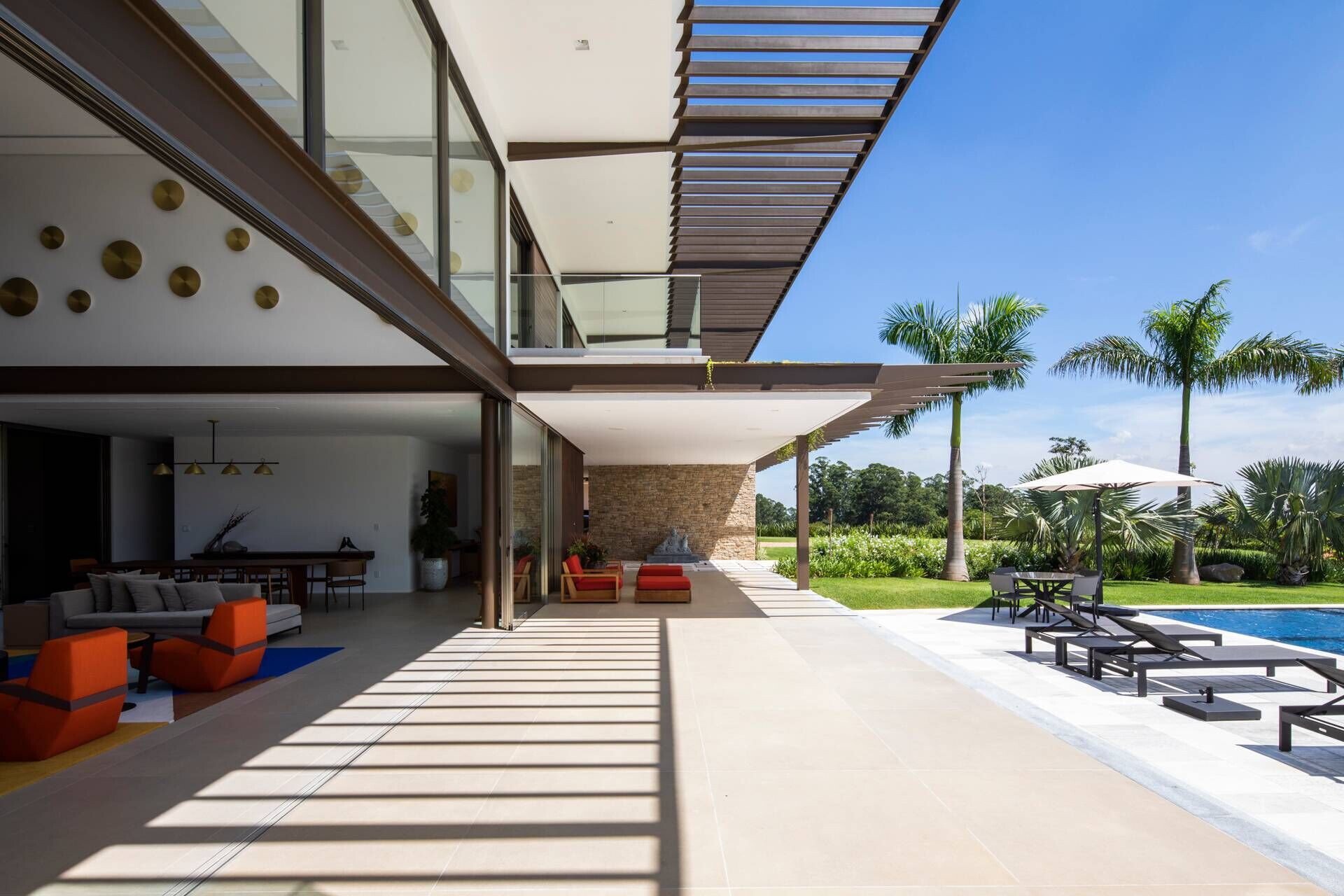 The combination of neutral shades with bright colors - a mark of Julliana Camargo's work - also brings to the project what the couple wanted: a quiet and cheerful living.The wood and natural stones blend elegantly and add a natural touch to the surroundings.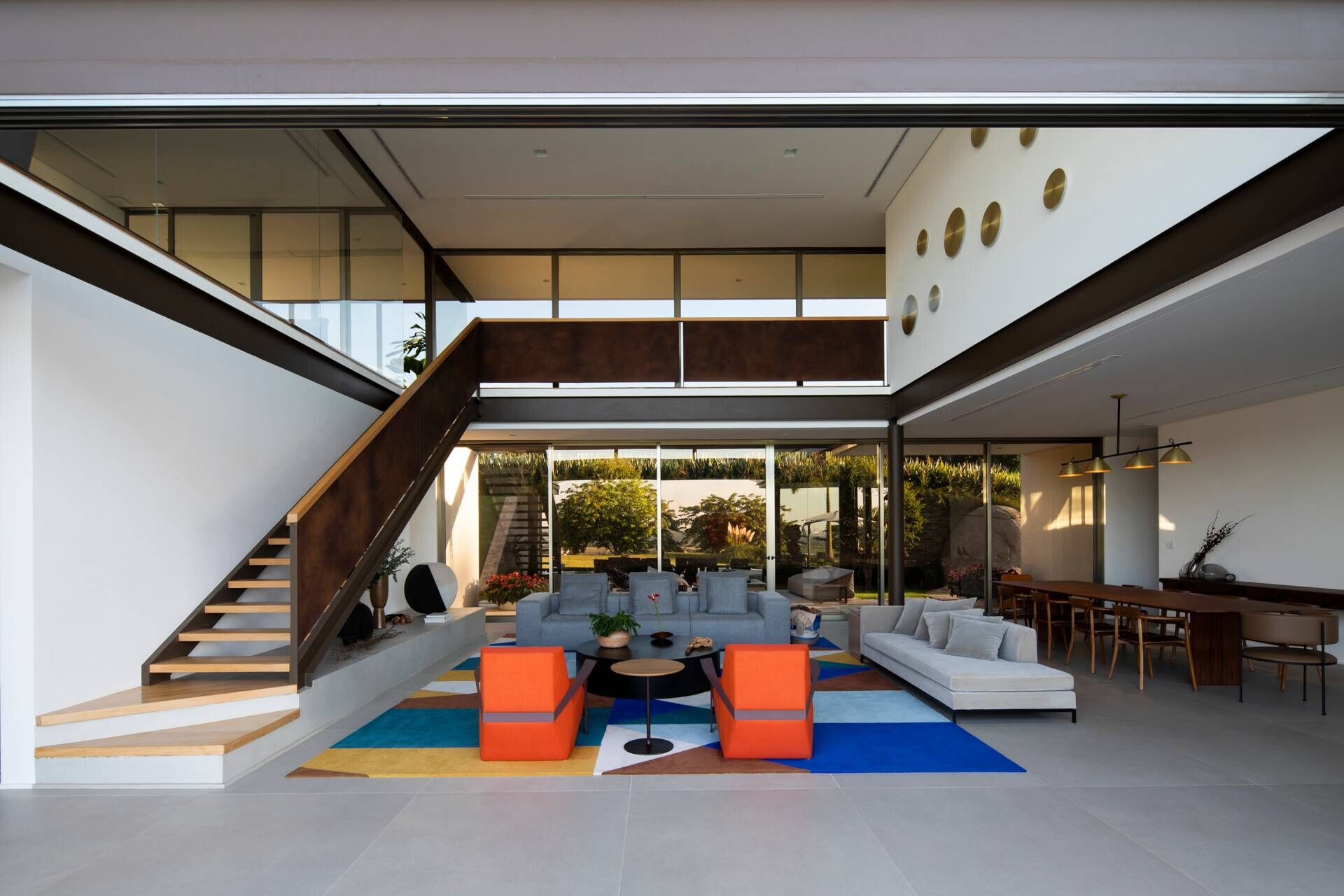 The bet on organic and curvilinear elements can be seen in the lavatory, which has gained a washbasin in natural stone and oval format, softening the atmosphere, and combining the desires of customers in an aesthetic and functional way.In the outdoor area, the landscaping mimics nature from the use of natural stones on the floor mosaic tiles in navy blue shade in the pool, which elegantly modernize the rest, conviviality, and leisure area.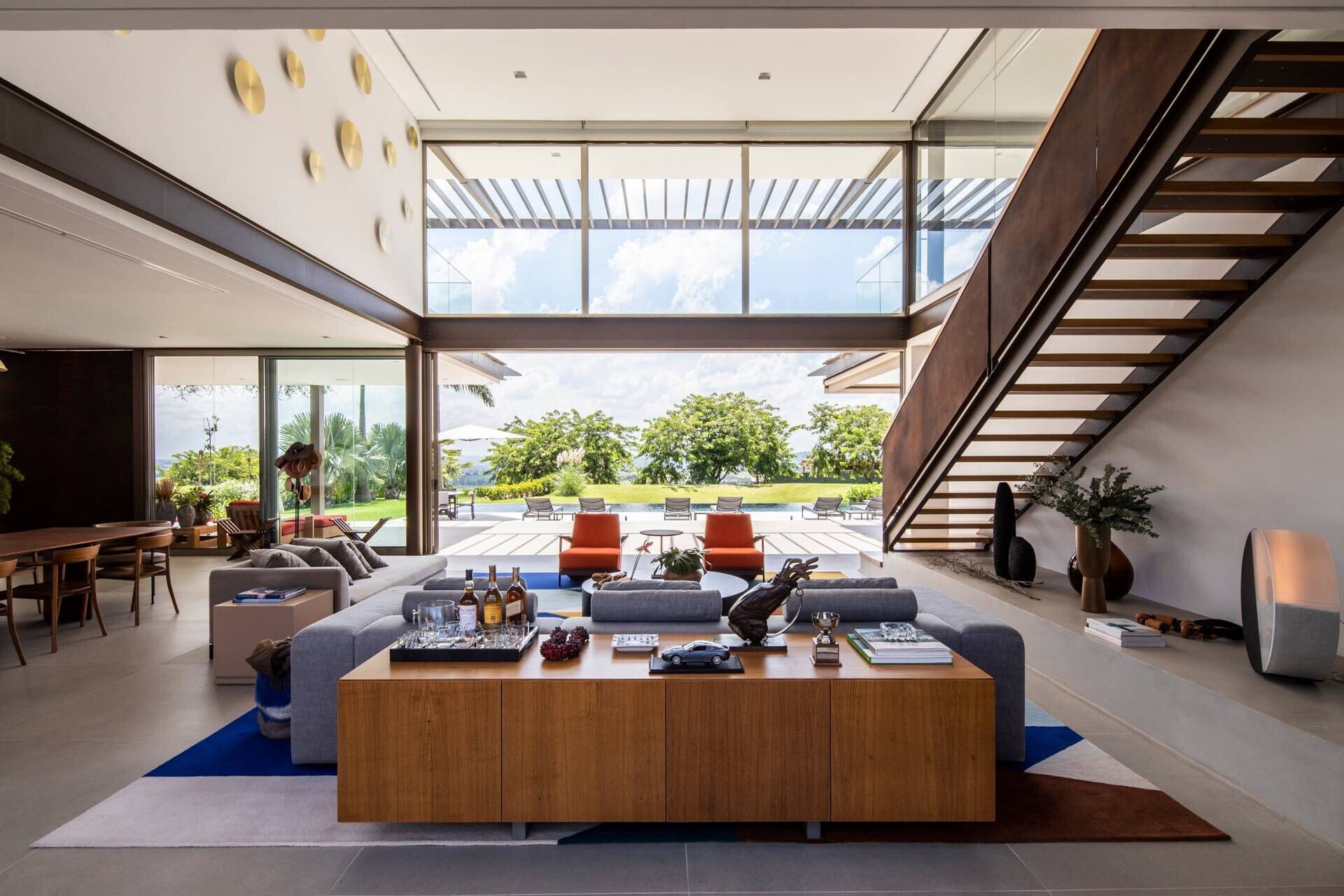 Teams:
Interior design: Studio Julliana Camargo
Architectural design: Studio Fabricio Rodrigues + Thiago Natal