Build a residential care home, it is developing an architecture which take care of the living as an answer to a fragility.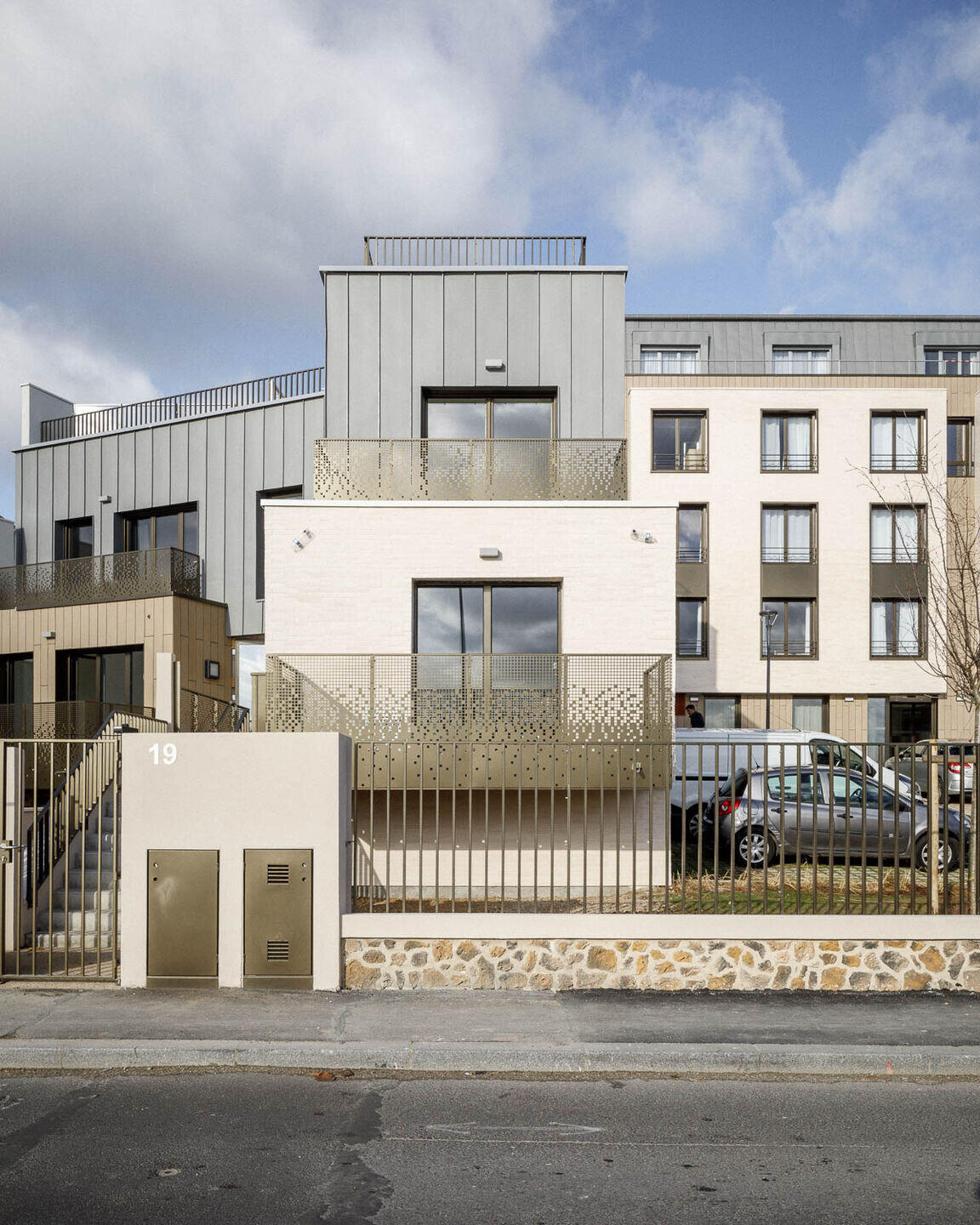 Those specializes residences are places when the five senses must be kept awake as an accompaniment to new vulnerabilities. The objective is to give a reassuring and secure environment that brings them comfort and conviviality.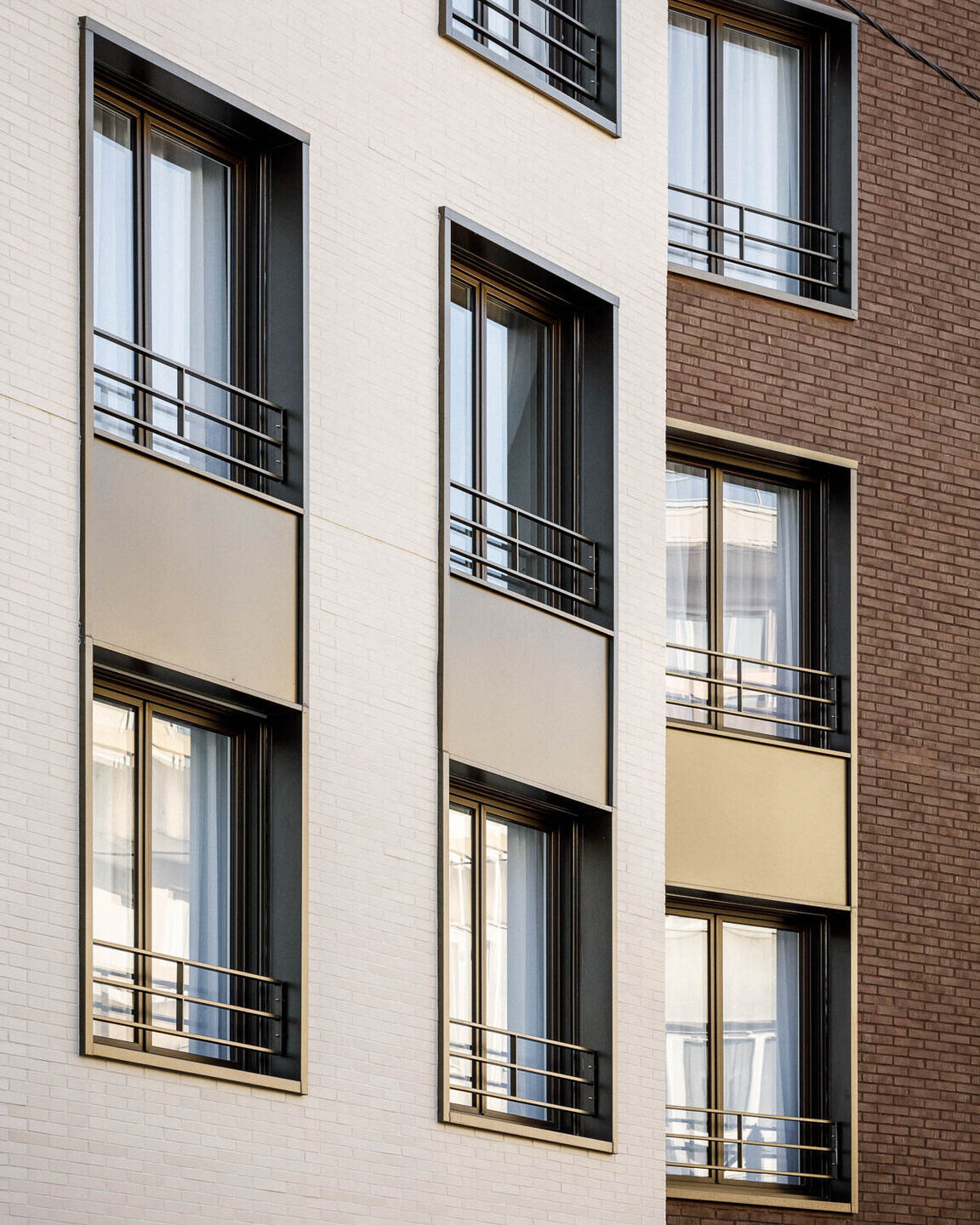 This residential care home project of 94 beds, with an Alzheimer's unit is implanted, without opposite on the southern slope, next to the Seine. This privileged location, lead us to adopt a mass plan in H, which optimize the sunlight of the bedrooms, circulations, services and offers different views to the residents.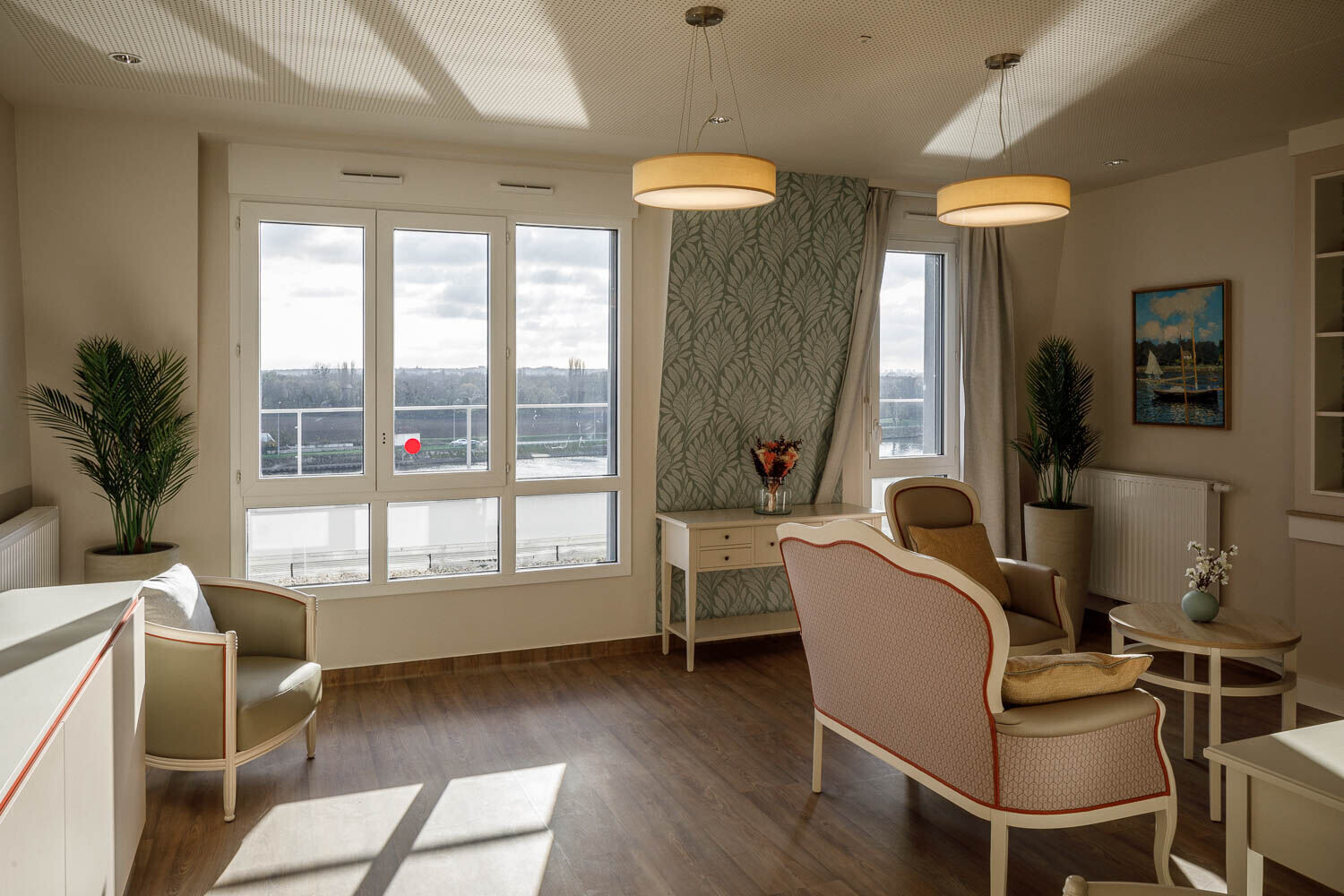 The organization of spaces its thinking to allows a functional, coherent and fluid connection for the residents. Circulations become walks, common spaces become places of familiar and domestic exchanges. Living rooms on each level, like viewpoints on the Seine, offers a panoramic view on the life that unfolds there.
Those spatial articulations are creating links between the residents, they are reassuring and offer an exterior liberty from inside. Rooms are created as contemplation places to the exterior environment.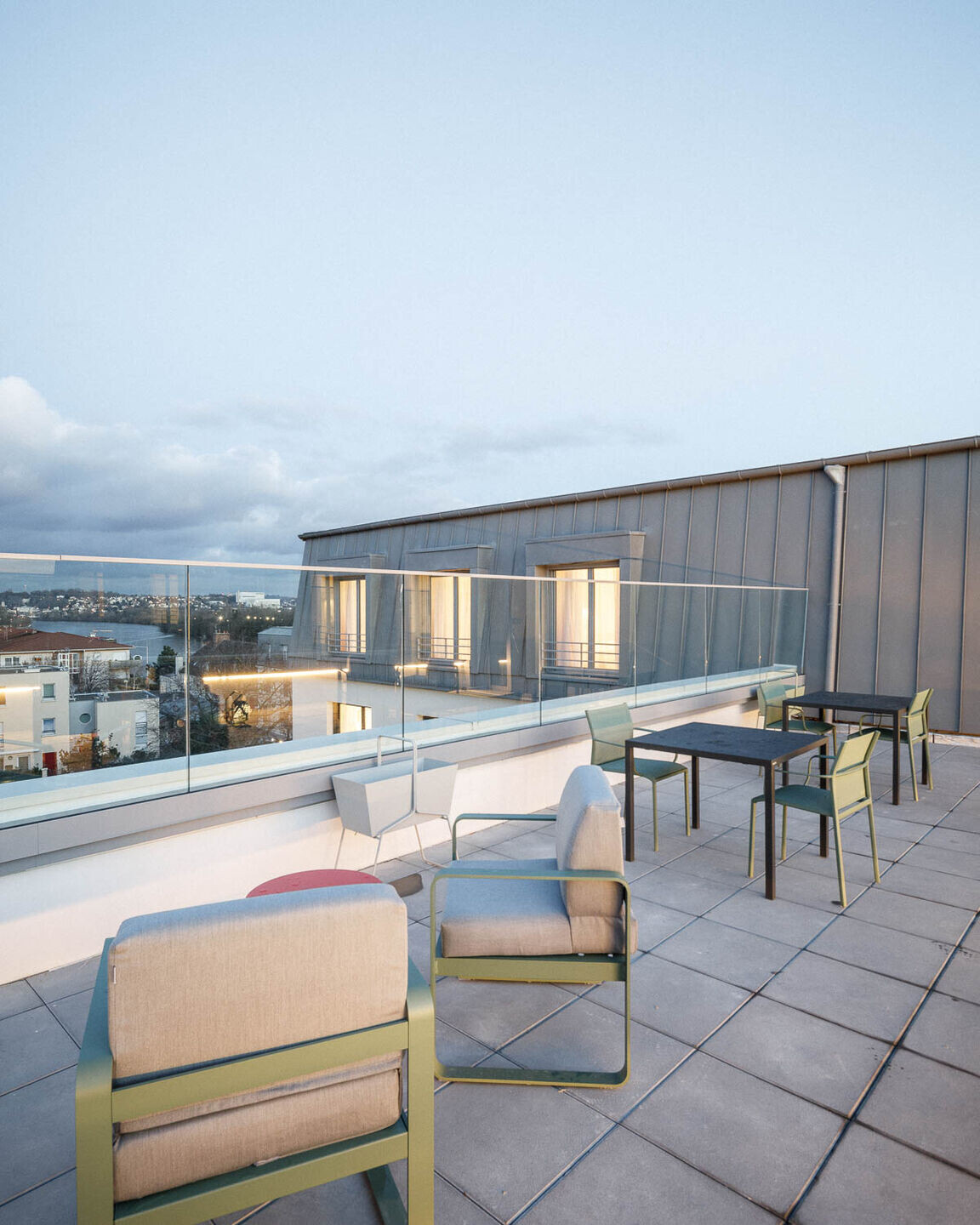 In the heart of the residence, the east/west crossing restaurant is place on the share line of two pleasure gardens, walks and fragrances. Those peaceful green spaces; hidden from the looks, are limiting the border between the inside and outside. Terraces deployed in the upper floors with armchairs and benches allows to open and push back the feeling of enclosure of those residentials care home.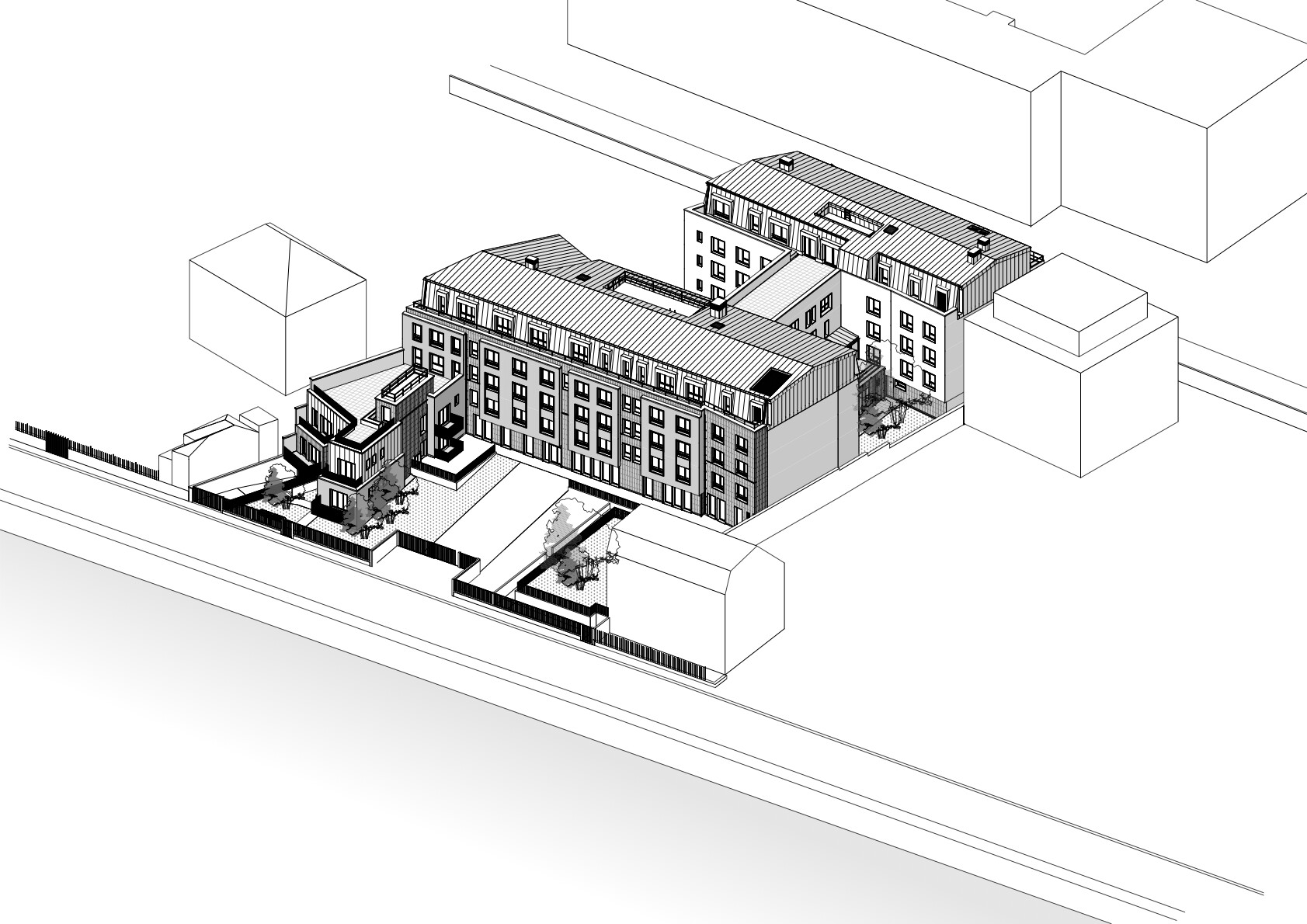 The contribution of natural light has been privileged on this project. The lights improve the temporal reference by appreciating the course of the sun during the day, the passing of the seasons and the different landscape ambiances that accompany the building.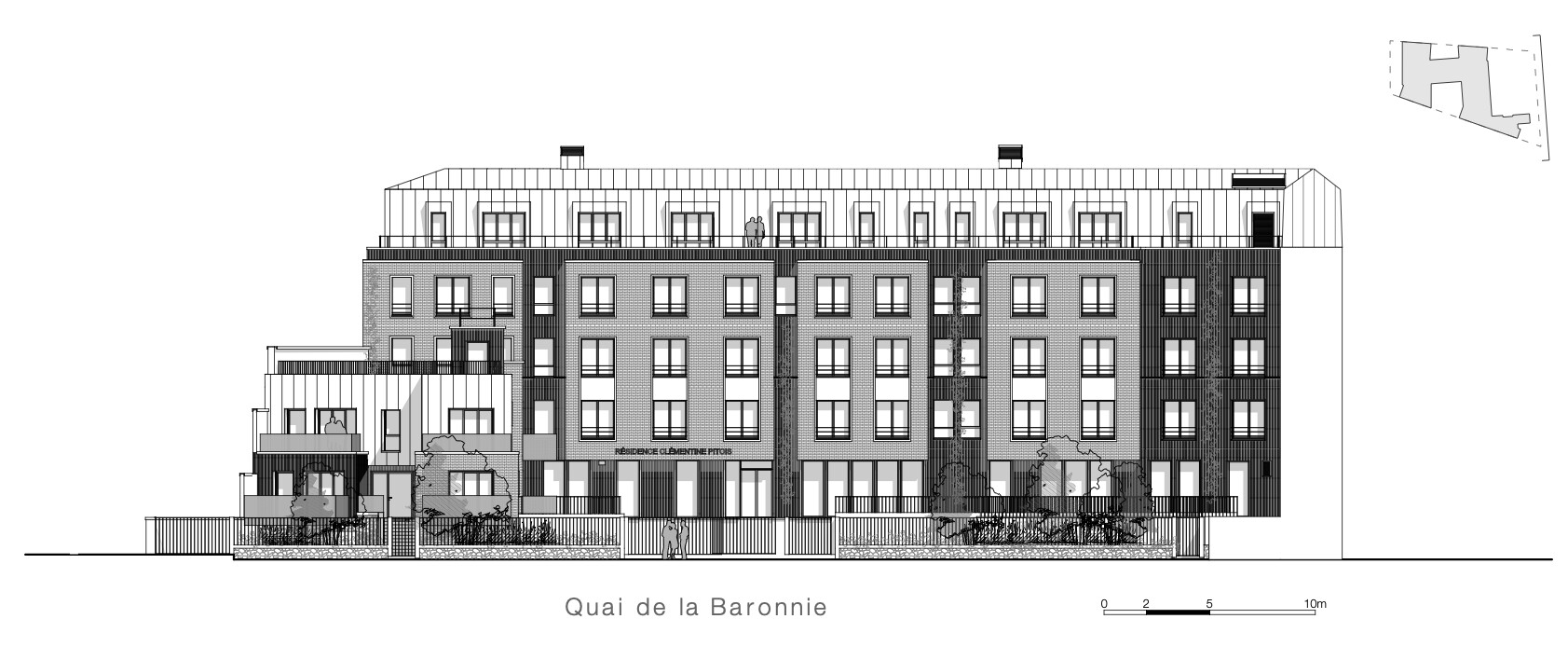 Far from the hospital environment, this residential care home evokes a clear residence, open, almost like a hotel. Every living space if think to preserve residents' well-being. Here, no feeling of confinement but protection and openness.