A studio for a couple, both artists, different explorations. One dives into the multimedia unmaterial world, the other explores plasticity with different materials and colors. Both work with vivid colors.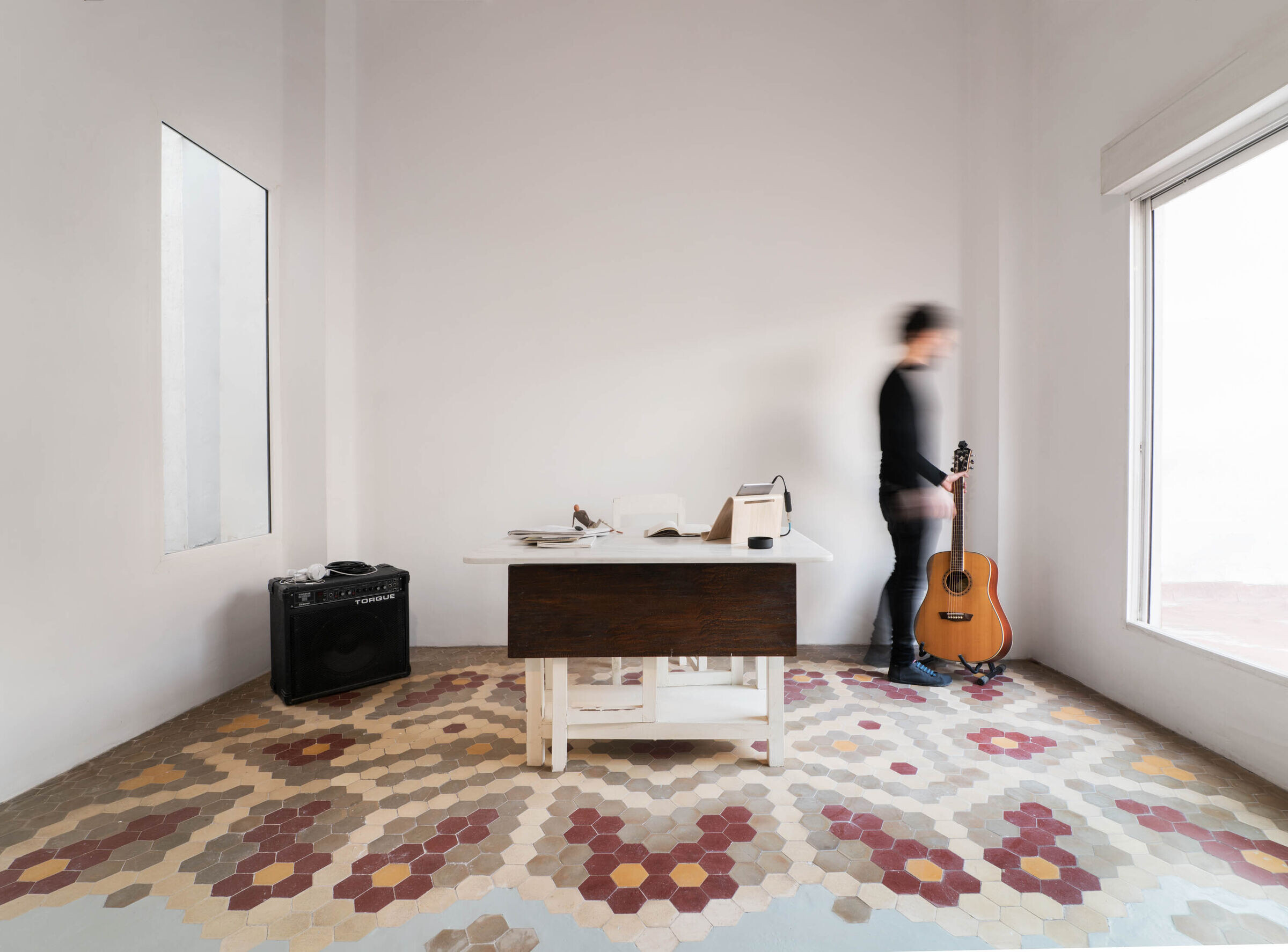 We took from the space the duality north-south orientation for creating two main working areas. Discussingit with the clients, the idea of creating recreative areas in heigh came naturally. This way we keep the space as open and versatile as possible, at the same time that we explore the ancient meaning of climbing for searching covering and protection.
On the visualside, the floor is the main character. The capability of bringing a color palette was much more than interest ing for paying homage to both artists' work. These 1938 hexagonal mosaic drawings were restored and reinterpreted for incorporating an XXI century design.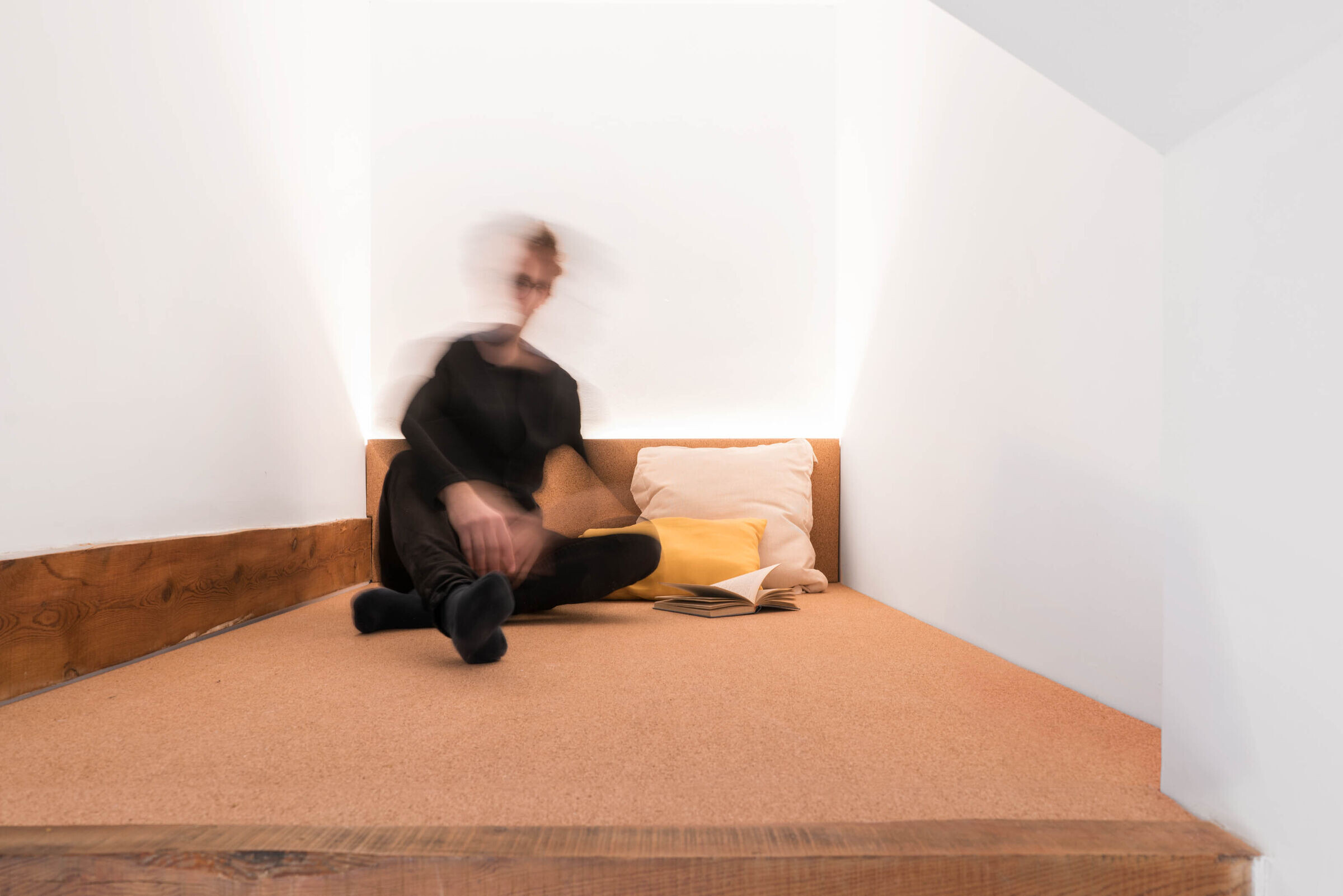 The empty spaces in between were filled with self-leveling mortar for bringing a neutral and slightly industrialvibe that matched the overall. This atmosphere is left behind once we climb for resting,finding a cozier space with natural textures, wood tones, and cork.