Façades with movement. Facades with a double envelope for homes that can be as open or closed as their owners desire at any moment. Terraces that enjoy privacy and, at the same time, a broad view of the street, thanks to a system of shutters with connecting and intersecting slats. Dynamism as an exterior image, a horizontal communication that is enhanced by the vertical connection of green sections in the façade for climbing plants.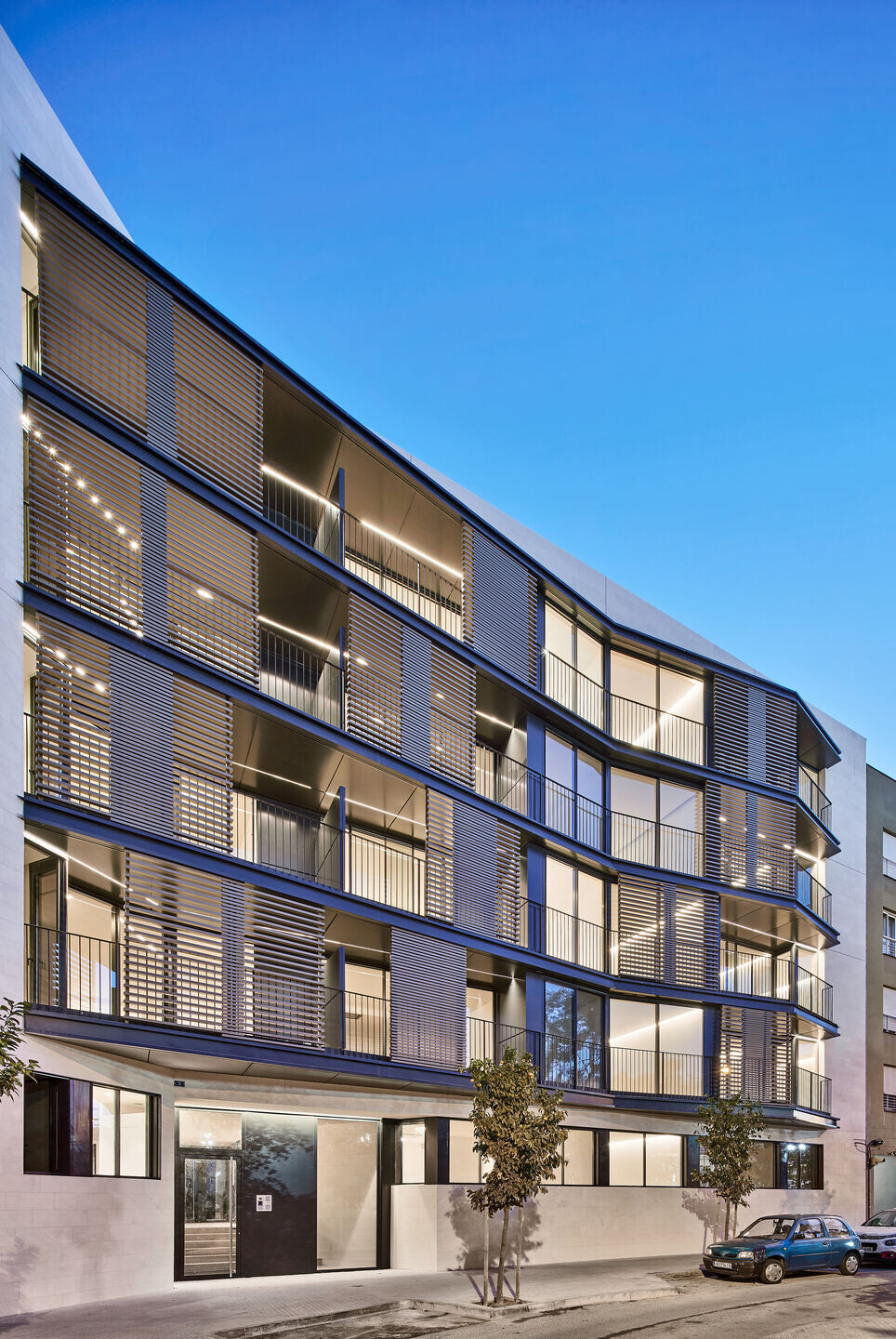 A plot bordered by three streets in the Son Armadams neighbourhood of Palma. The design includes the construction of two blocks: one facing south, which twists around the corner between two streets, containing 25 units distributed over five floors; and second block facing a square, oriented toward the north, for 15 units across four levels. Between them is a private interior courtyard, a landscaped entrance space with numerous trees which offers access to the circulation cores of both buildings. The aim is to créate an exclusive, green communal space toward which the interior façades, bedrooms and kitchens are oriented, also generating a dynamic horizontality when closed with sliding shutters made of slats. The north block also has another space for collective use on its roof: a swimming pool and solarium.
Maximum use of natural light. The entire exterior façade of the units is glazed.
The double envelope generated by the sliding shutters, which trace the zigzagging movement of the terraces, are the architectural element that provides solar and acoustic protection. At the same time, they show off an attractive natural tone, contrasting with the sombre, grey exterior image, which is lightened by the white stone framing of the ground floor commercial spaces.