This campus is dedicated to the training of new digital professions. It plans the major restructuring of existing buildings and the creation of a liaison building. Intervention on the existing consists of a global redevelopment of the platforms interiors, the creation of new facades or the rehabilitation of existing facades, the creation of new vertical circulation and the vertical spatial opening of reception halls or double or triple height atria.
Program :
- Shared functions: hall, reception, meeting, conference, exhibition, management.
- Tertiary platforms: education, training, common premises.
- Technical platforms: companies, fablab, co-working, atrium, relaxation.
- Outdoor facilities: outdoorworking, square and walks.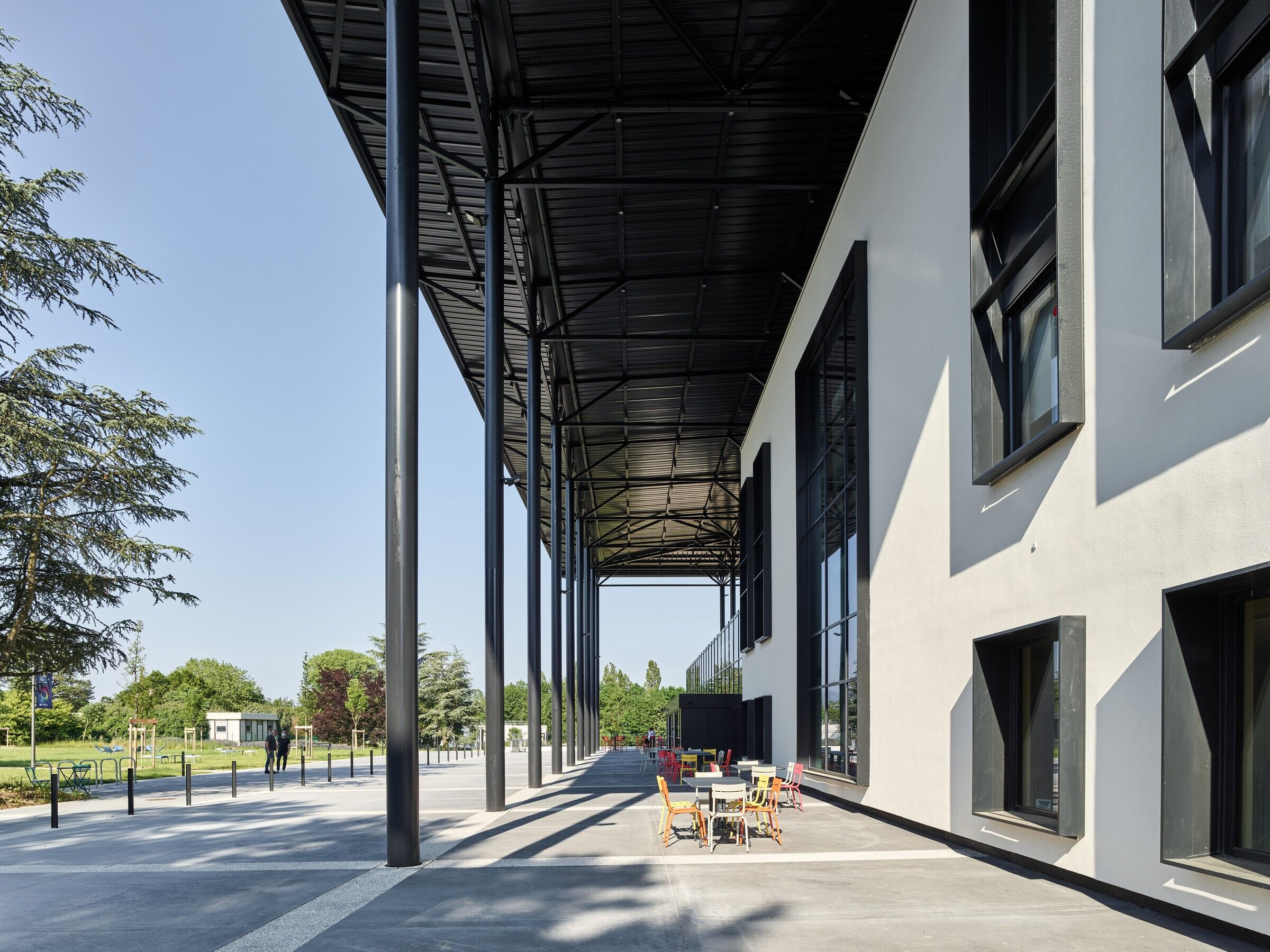 The Campus is a place of life in relation to its territory thanks to a design geared towards pooling of functions, interaction and socialization. It's also a place of production and learning but also a place to live. Thel vision of the Campus is global : it's a nature campus, a peaceful work environment and respectful of the environment in a park widely open to the city. The preservation of the natural context is key, thanks to removal of roads and parking lots to reconcile nature and city, architecture and landscape.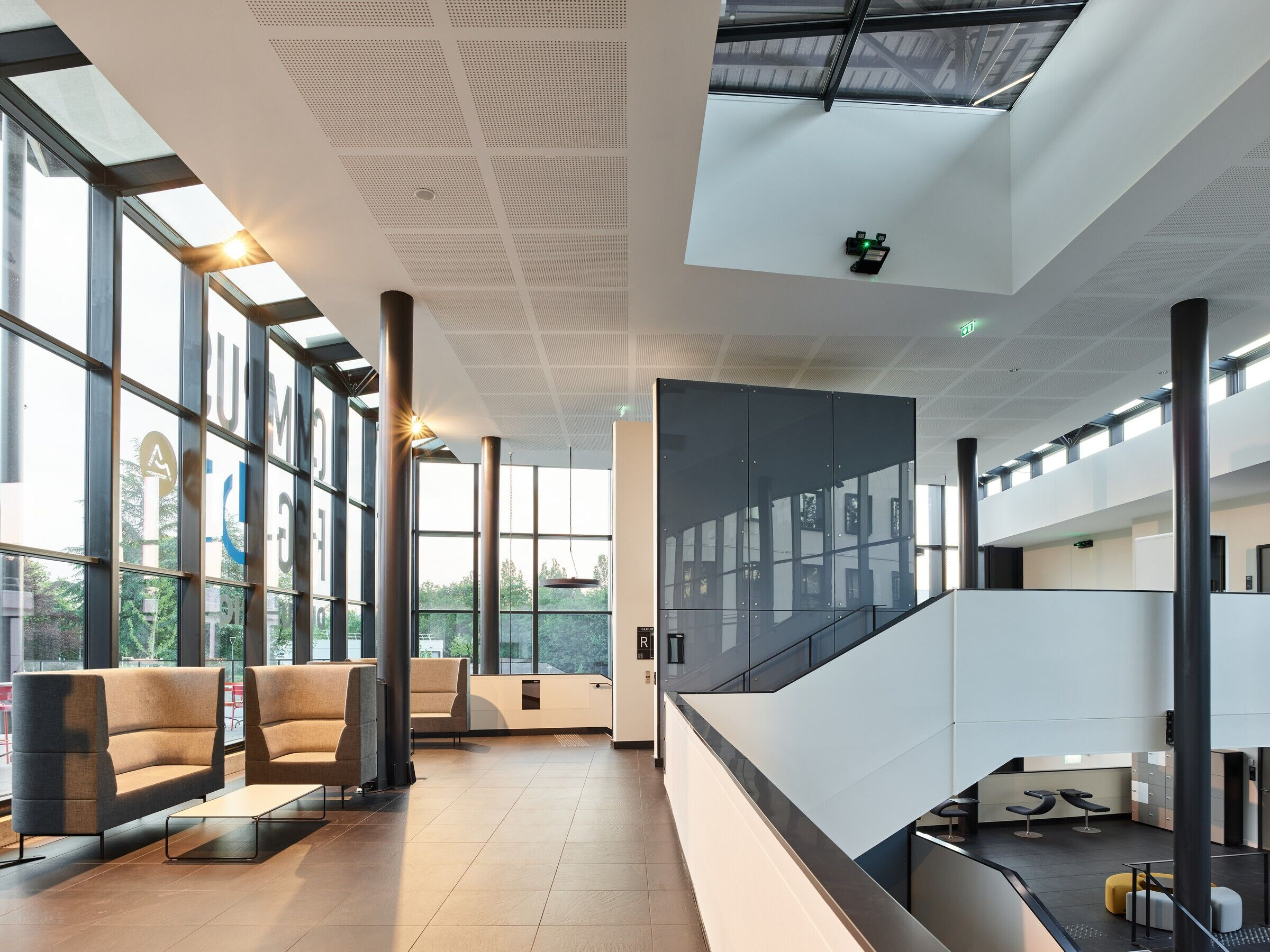 The Agora is the beating heart of the project, as a uniting link between buildings, a symbolic landmark and a functional, unifying place to live favoring transversality, articulating and organizing large programmatic entities of the Campus. Iit offers a roof-top panoramic accessible to all.
The digital canopy unifies the overall image of the building while by creating a strong and visible signal. True technological prowess, its structure carrier engages in dialogue with the forest surrounding the site.