This project consists of an architectural rehabilitation of an old mansion located in the historic center of the city of San Luis Potosi, Mexico. The building was used for a long time as an office building, like most of the properties in the historic center, and was in a state of deterioration due to general humidity and lack of maintenance.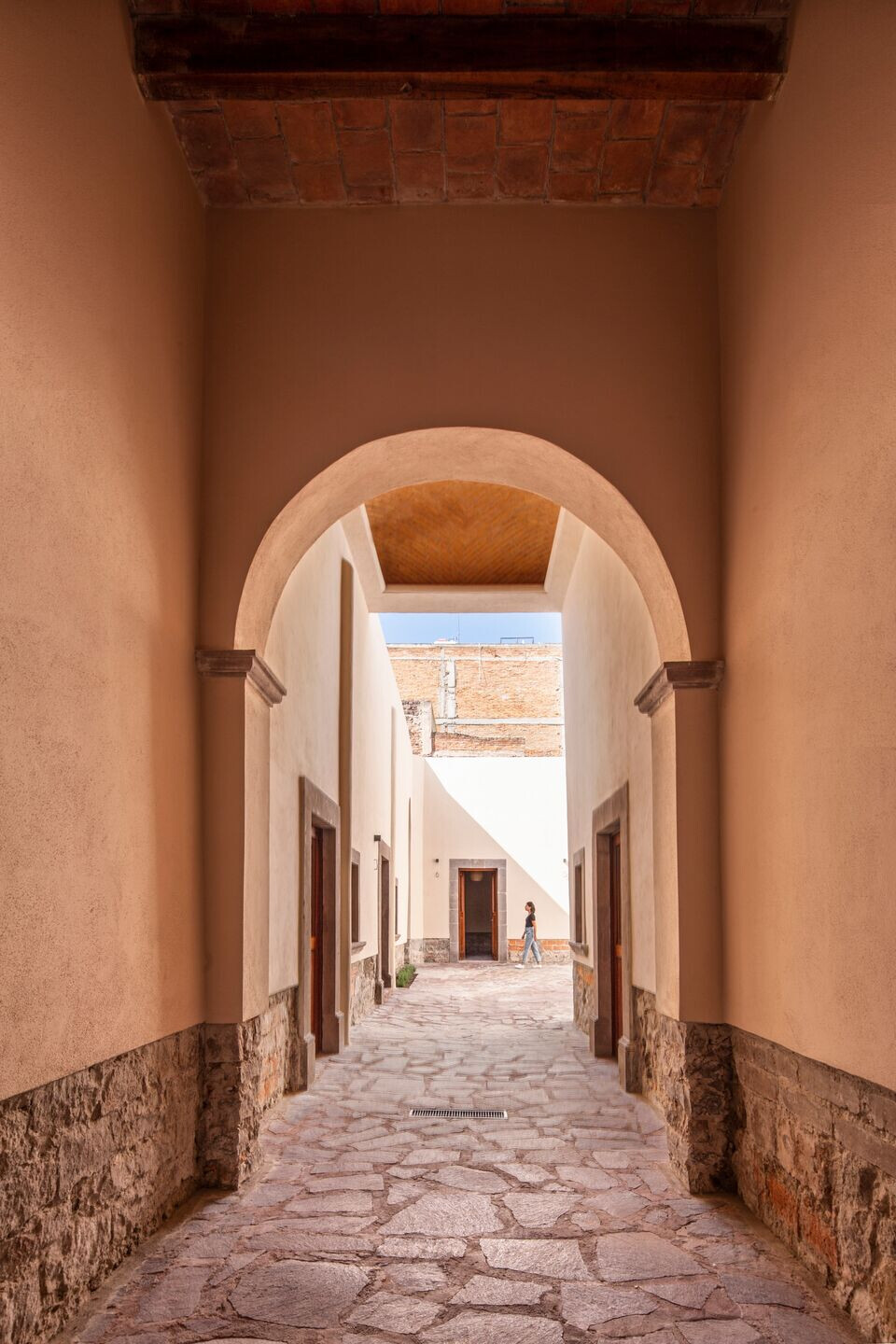 The objective of the project was the reactivation and redensification of housing in the historic center of the city, remodeling the old building to house 6 apartments for a young public, ranging from 38 to 58 square meters, distributed around two courtyards connected to each other. The building is accessed through the hallway (entrance hall), from here one enters the first open-air courtyard which connects to a smaller courtyard. These shared courtyards are the heart of the apartments, they are an internal street that shrinks and expands, serving as a public and social space.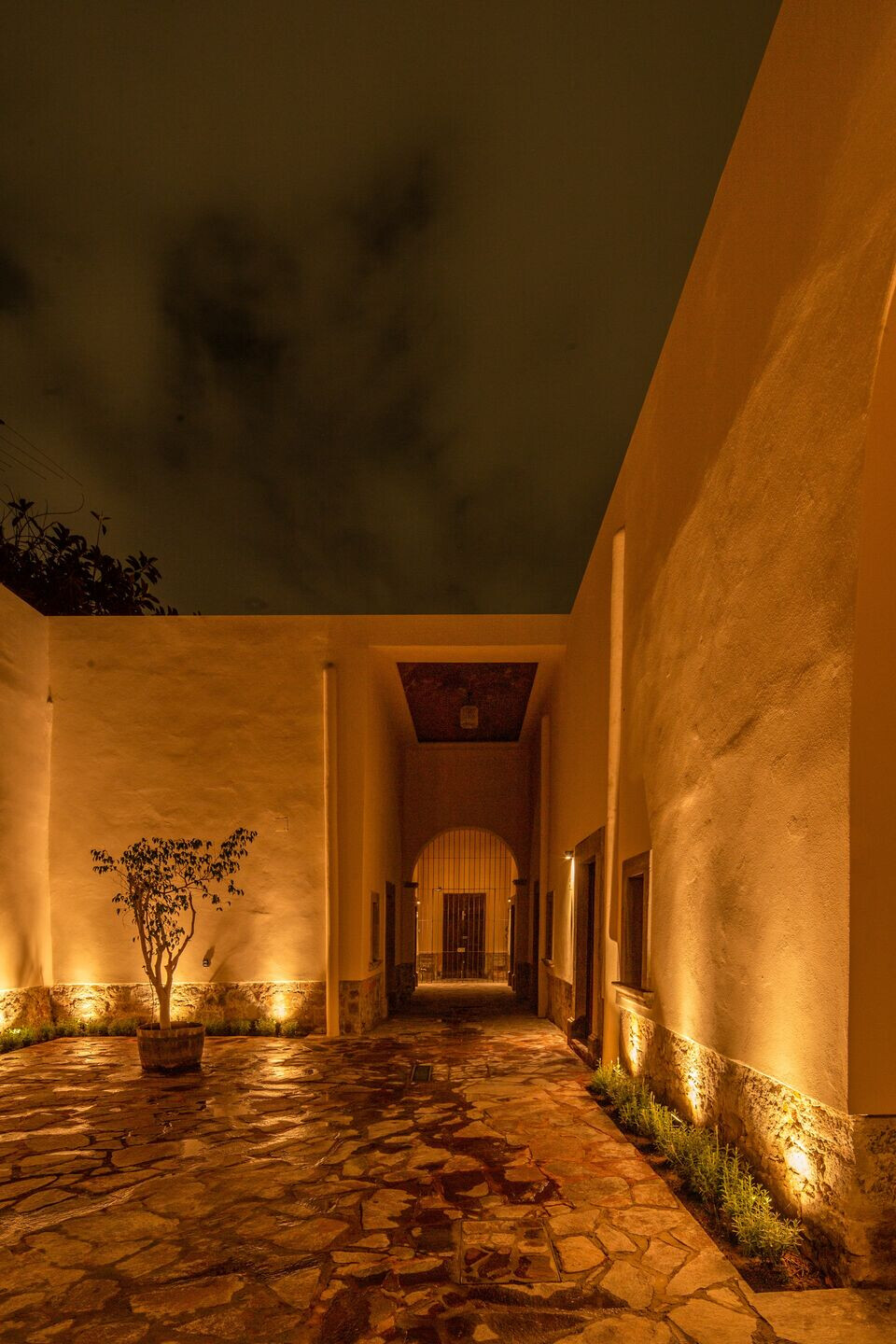 The adaptation of the apartments consisted of maintaining the historical reading of the building without demolishing any of the original walls. We tried to make maximum use of the existing spatiality of the old halls, closing some openings and opening new ones. Walls and plastering in poor condition were completely repaired.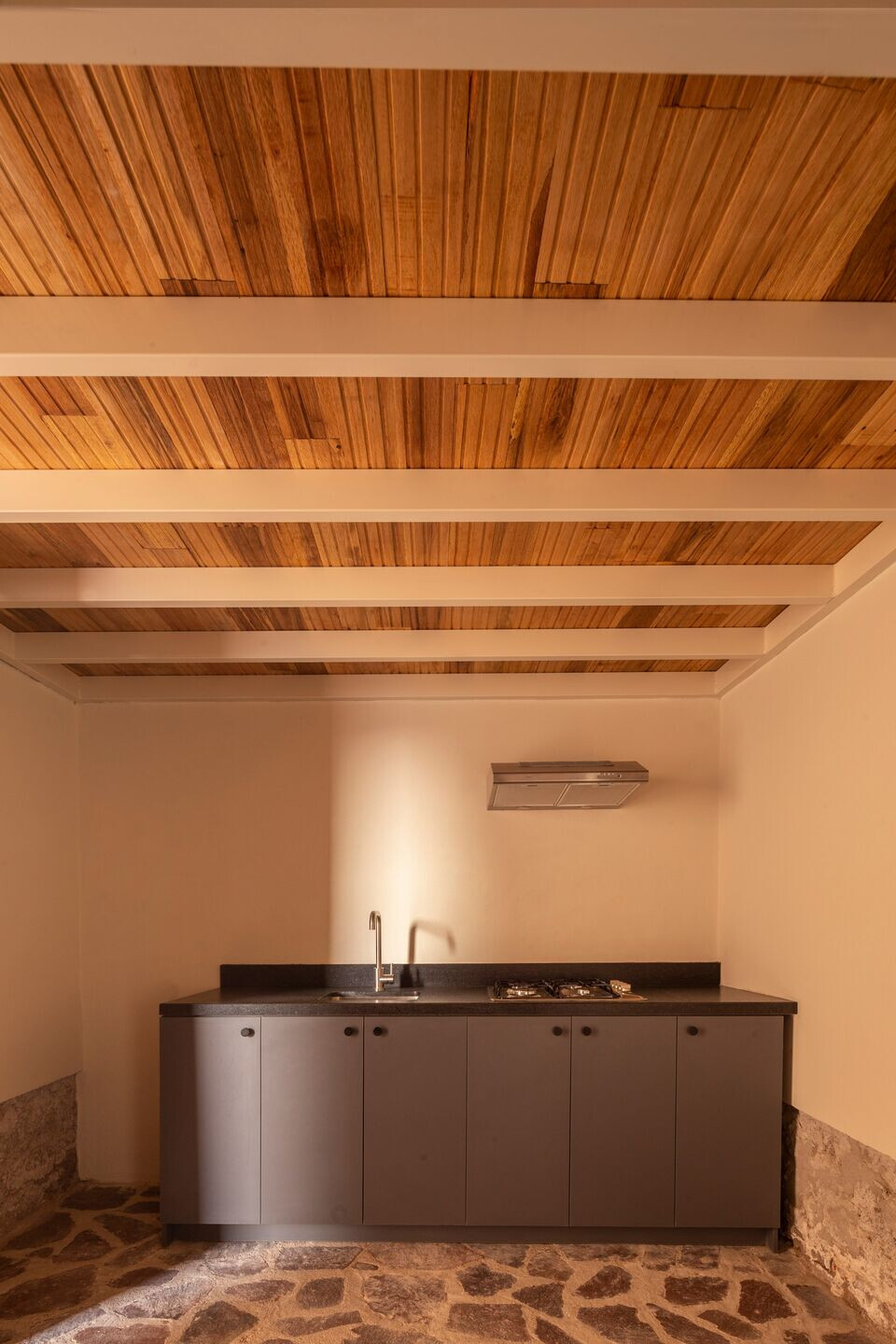 The existing mesquite doors and windows were rescued, changing glass and ironwork. The entire property had a serious problem of rising damp, which was solved by leaving the stone foundation exposed up to a height of 70cm, in order to allow the walls to breathe, in order to achieve a technical and aesthetic function at the same time.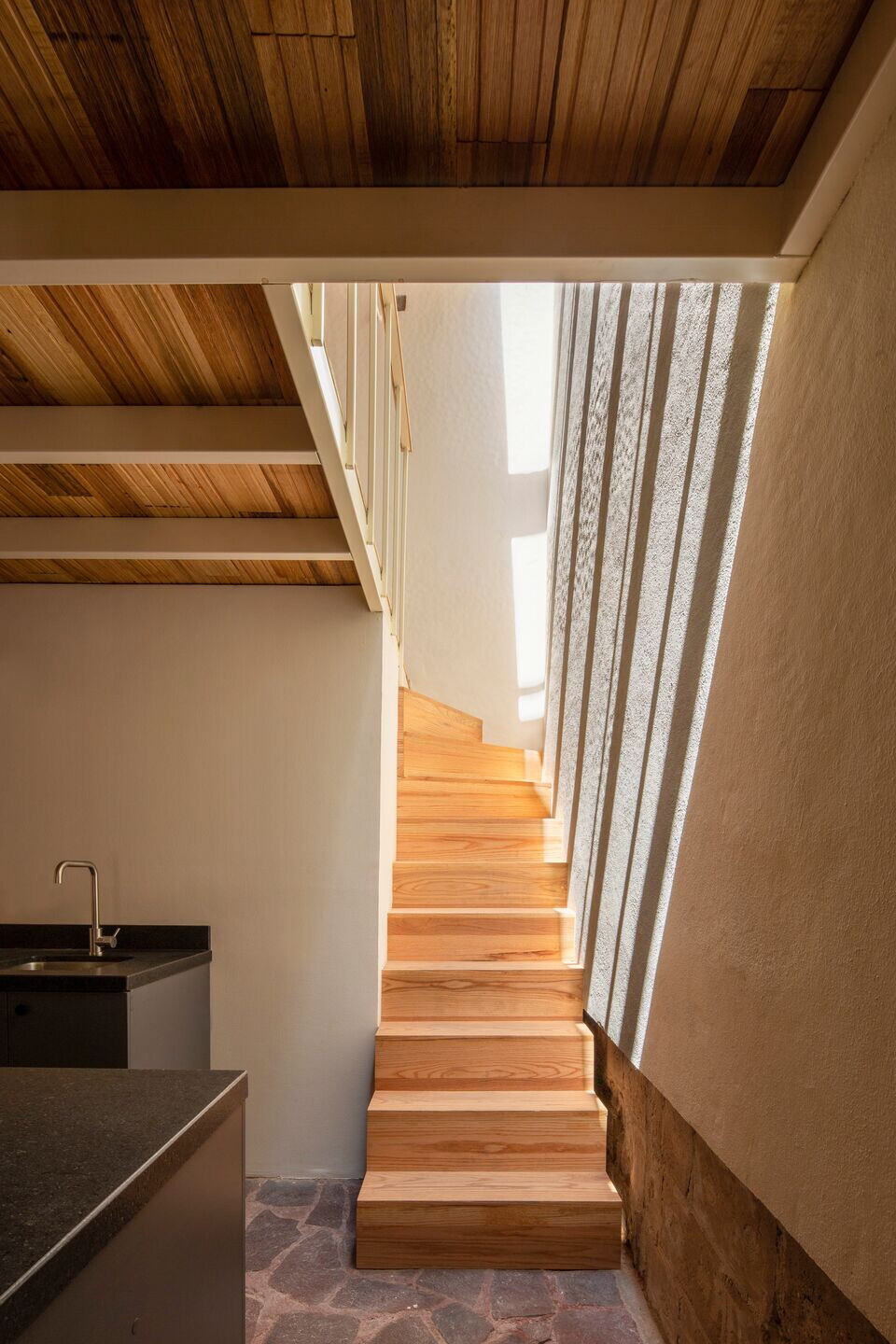 Each apartment consists of a living-dining room, kitchen, bathroom and bedroom. Most of the apartments take advantage of the generous height of the ceilings to put a wooden ceiling that houses the bedroom. This decision made it possible to distance the private part of the house from the shared patios, opening the view to the sky through domes, which provide natural light and ventilation.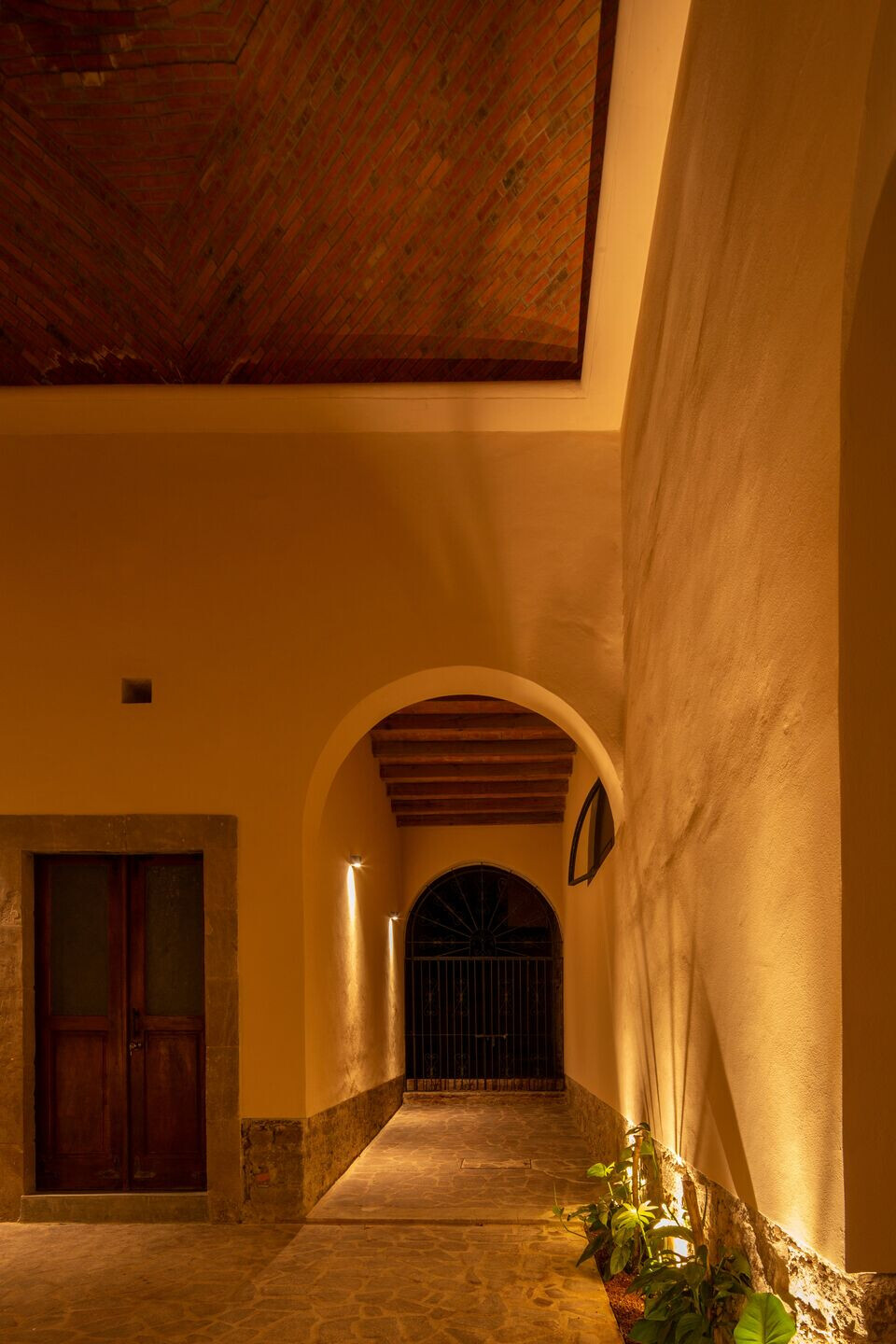 At the back of the building is the communal laundry room, with the washing machines of each dwelling. This decision was made for two reasons: because of the small size of the apartments and to encourage tenants to live together.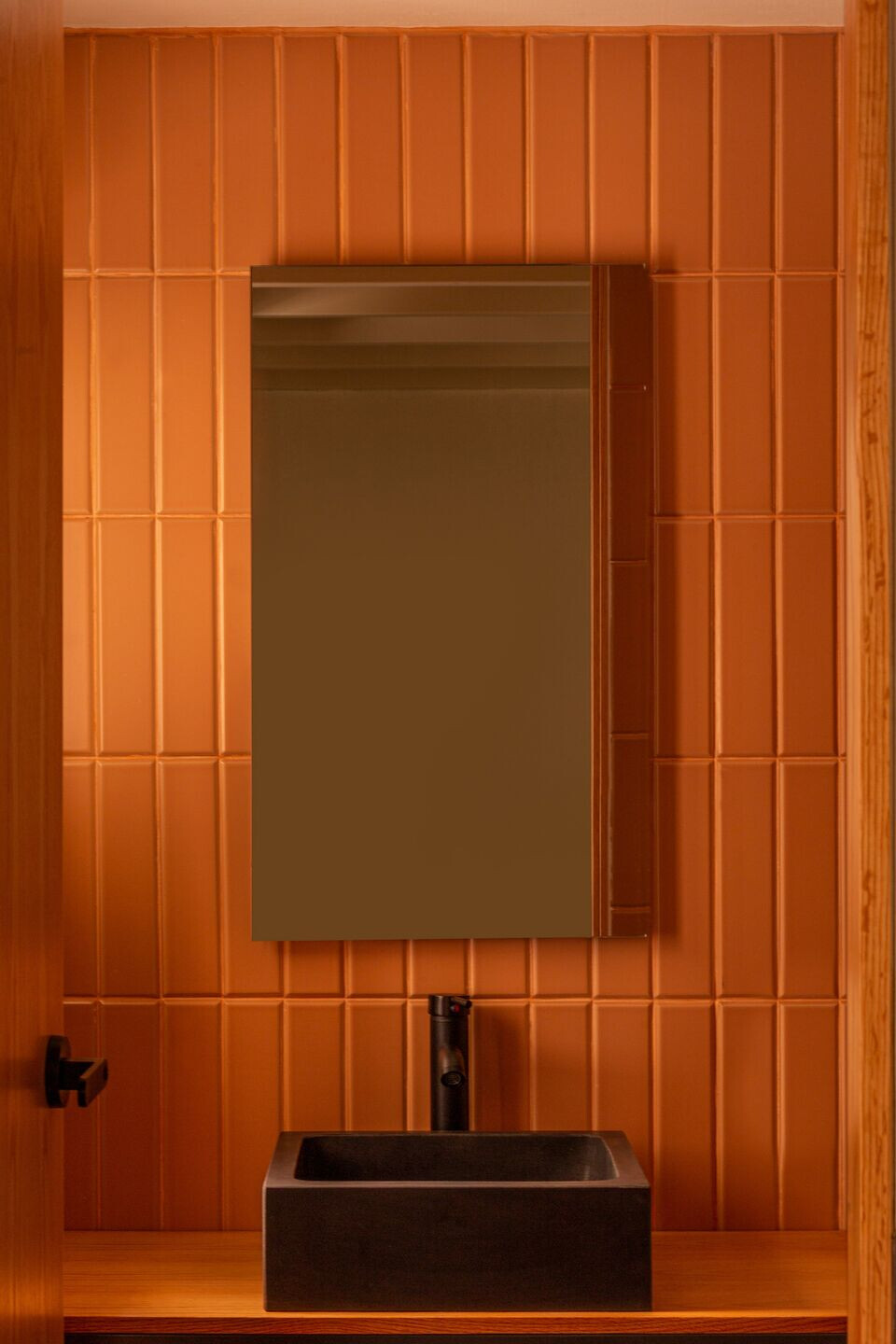 This project wants to move away from the prejudices about the typology of the neighborhood, retaking the concepts of living in community in a new form of neighborhood life, which values and discovers the historic center, promoting synergy between young people.