These partially engaged bodies, somewhere between pilasters and caryatids, produce a spatial bas-relief. At once weird and viscerally familiar, they insert a domestic realm into the public scale of architecture.
Cozy Wall / Wall Cozy includes a set of curious objects for an everyday ritual, sharing tea or coffee, and plays on the tension between liminal graphic depth and inhabitable space. Intended to disarm and encourage sharing and play, the installation presents an immersive translation of the tea cozy – a traditionally cloth cover to keep tea warm – as inhabitable environment.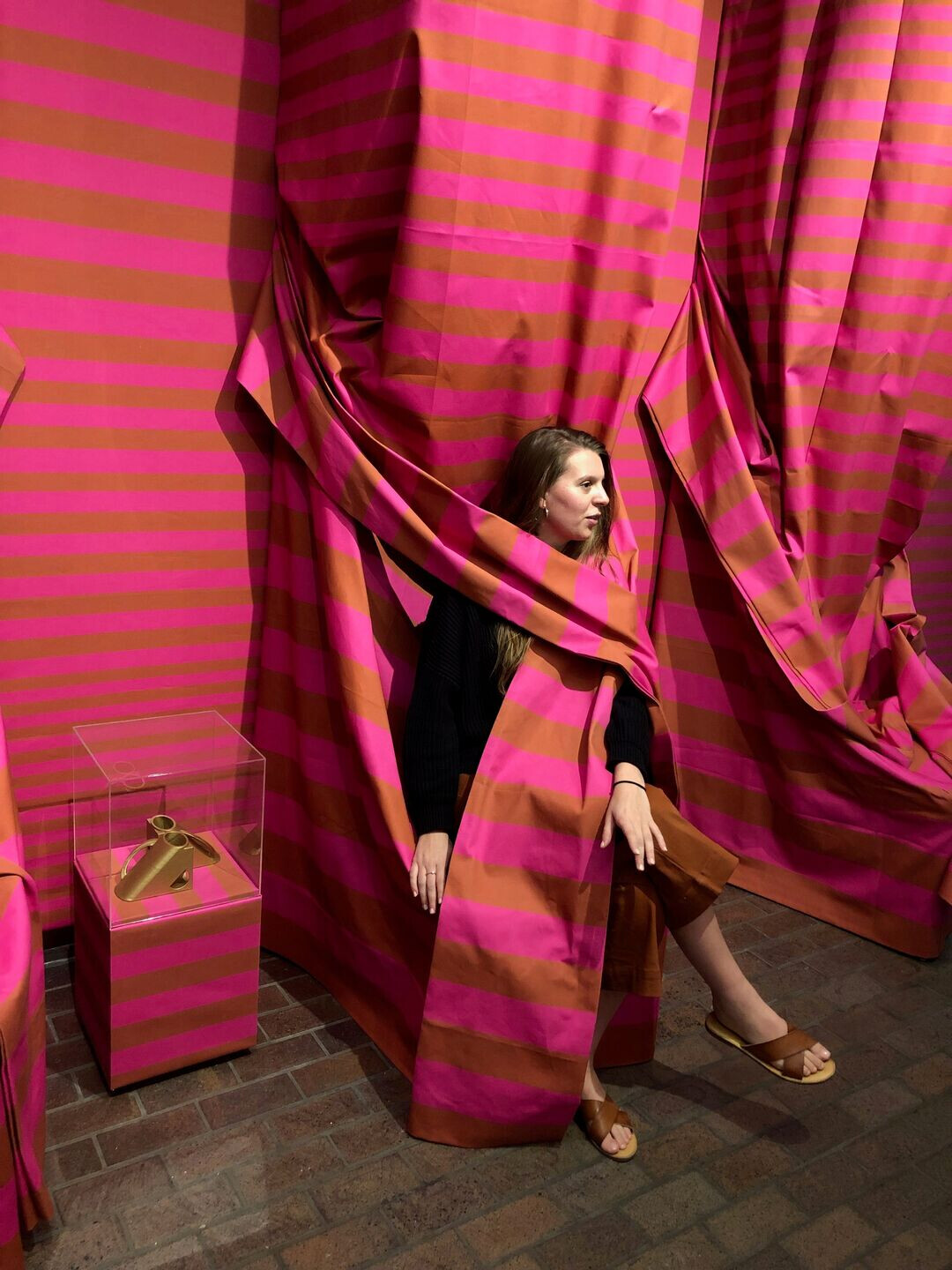 French 2D works on seating types and dining rituals, which act as proto-sites for larger scale architectures negotiating collectives, corners, volume and surface. The wall operates as a shallow-depth experimental room, holding loosely recognizable everyday objects (chairs, tables, tableware).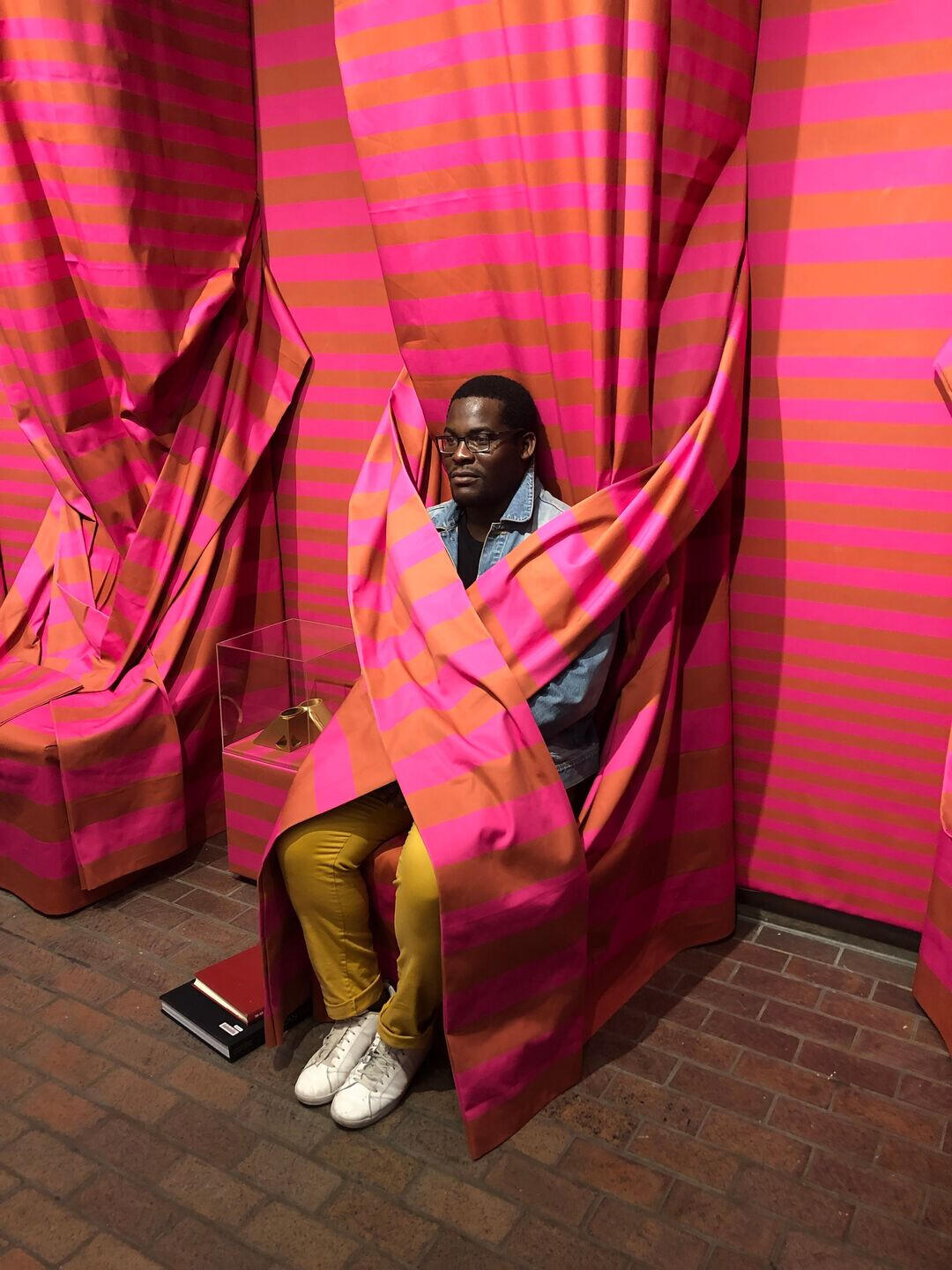 Fabric designed by French 2D stretches and folds to obscure, unite, and amplify the installation's affordances (sitting, connecting, comforting, hugging, protecting). As simple assemblages, the objects are familiar until they turn the corner, at which point new tactile and ergonomic territory takes hold. The immersive wall seating pieces can be rotated and repositioned, suggesting ways in which objects and architectural elements can encode multiple frontalities and multiple readings of surface, depth, and character.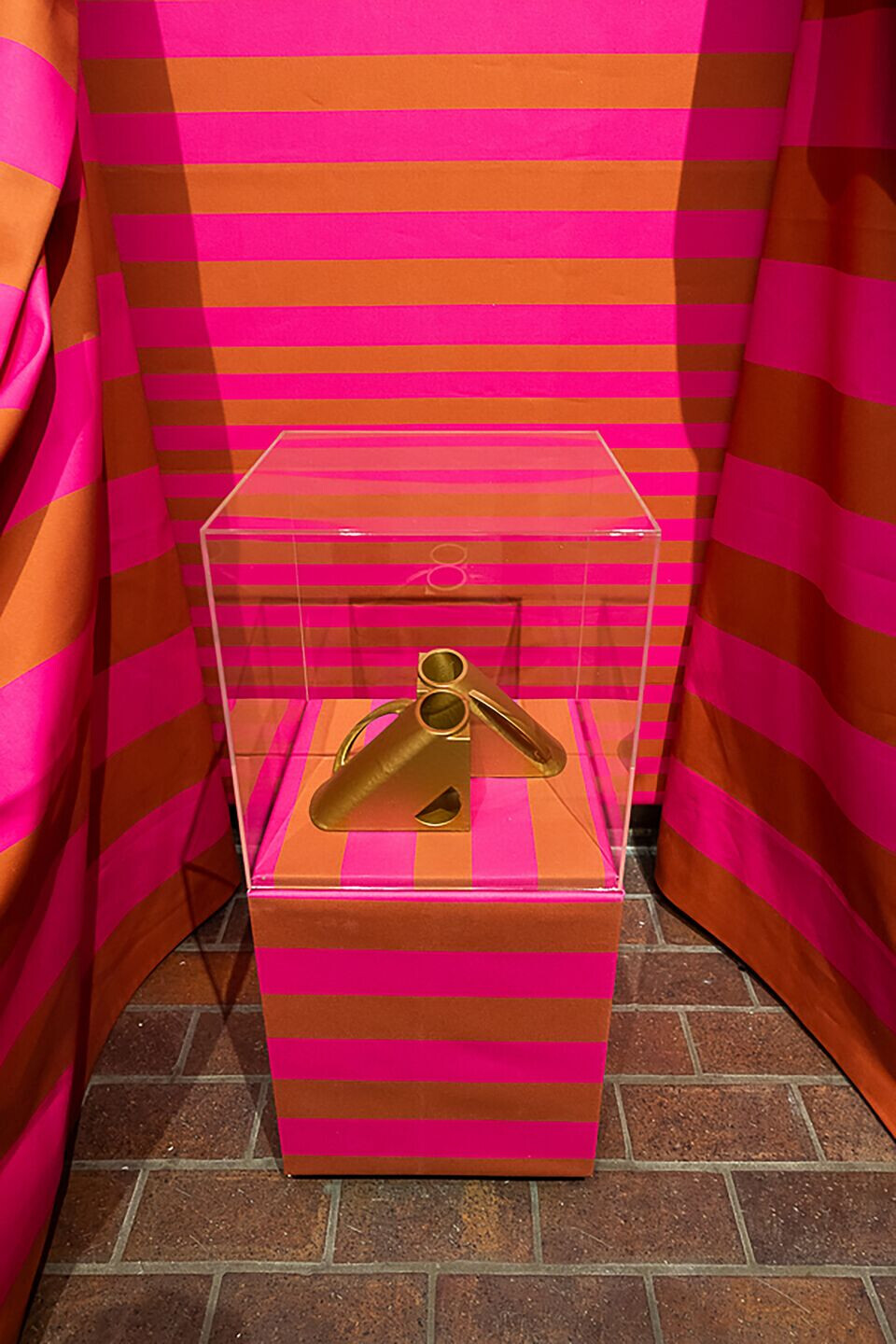 The rotated figures also facilitate different groupings of occupants. When turning towards one another the wall embraces an intimate conversation. Turning away provides a gestural moment of solace. These pieces are prosthetic extensions of our physical presence. They are bodies whose ergonomics privilege emotional connections as much as physical efficiencies.
French 2D's work with textiles to produce architectural effects draws from the Secessionist tradition that blurs art, architecture, fashion, and interiors, further experimenting with these issues through the lens of gender, representation, and domesticity.