The contemporary Forest cabin has been carefully designed for an artist who wants to move from Barcelona to the near forest as a response to the pandemic and the increased possibility of working remotely.
The architecture borrows traditional wooden house construction with exposed wooden beams, exposed wooden carpentry for the windows. Large openings on the breathtaking views are present in the whole house composed of a living room kitchen in open plan and 2 bedrooms upstairs.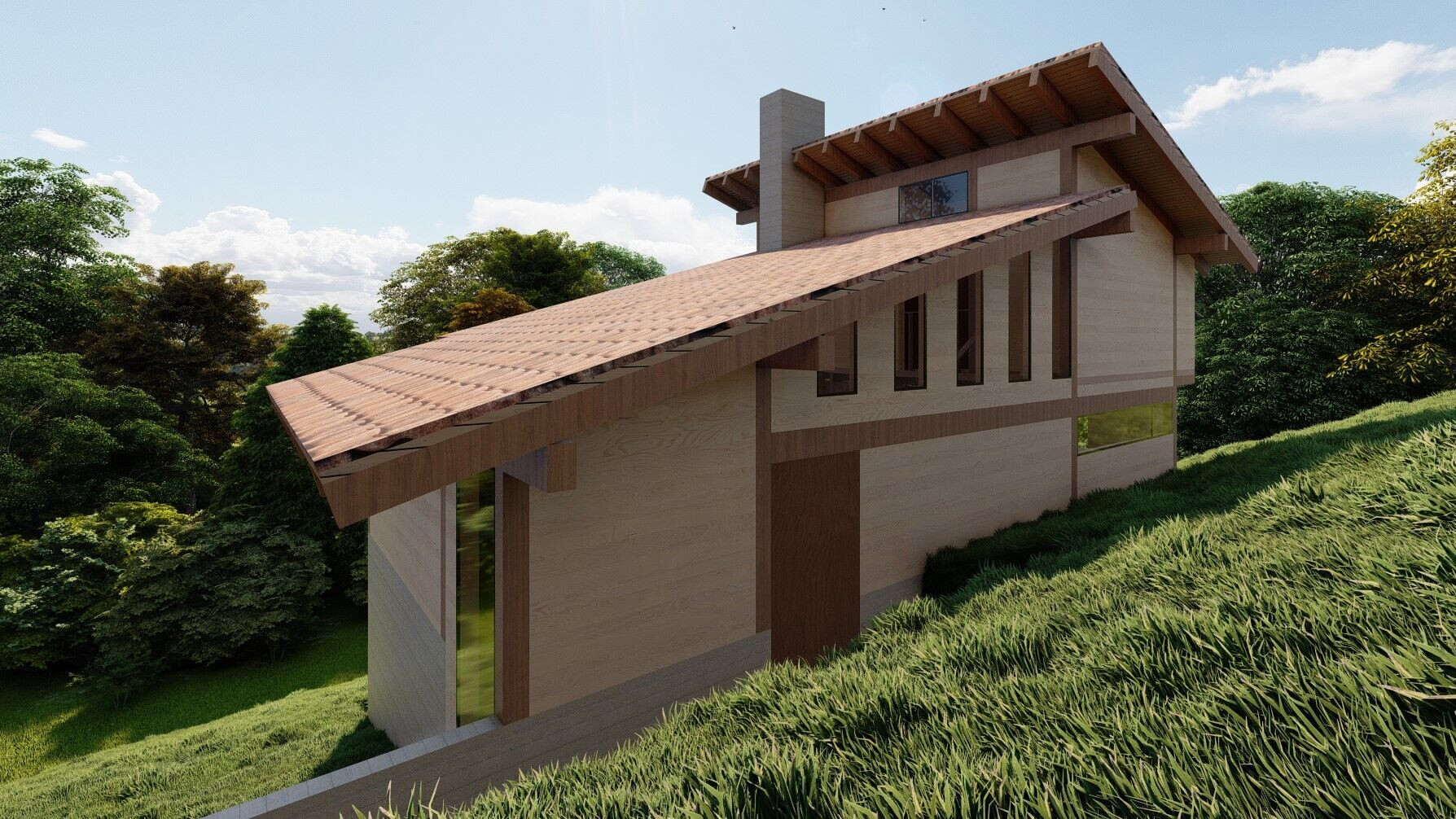 The parcel is surrounded by forest and tall trees and to give a sense of safety the large wooden terrace flies over the terrain maintained by steel diagonal beams. An infinity Japanese Bath is placed at one extremity of the terrace.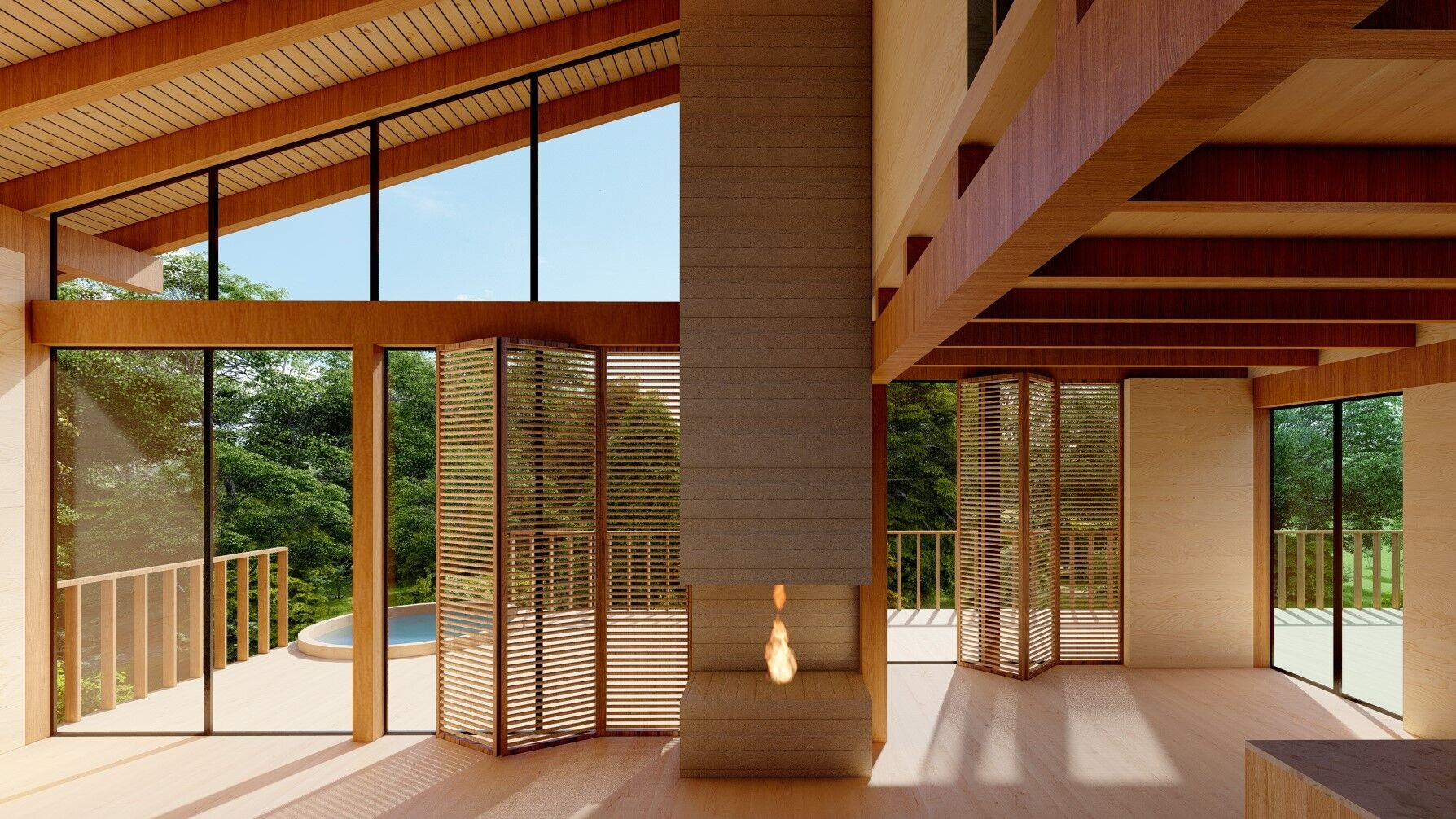 The interior design is a mix of rustic and convenient wooden features such as the built staircase with storage underneath, a rustic wooden kitchen contrasting the contemporary design of the extra- large windows.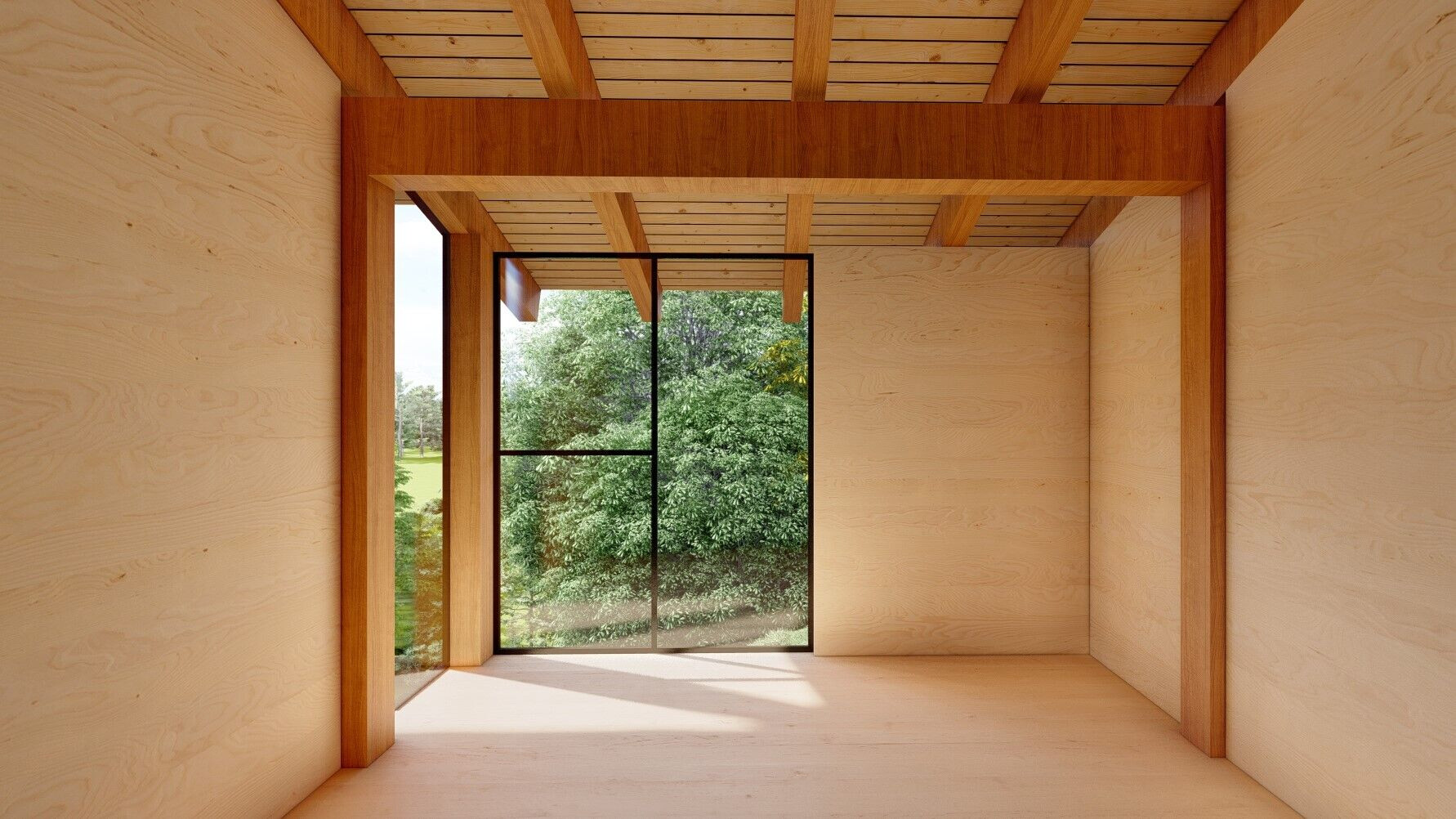 One of the key features is the use of Fetdeterra blocks (raw clay stabilized with lime that look like rammed earth) there are used to create a tall chiminea and the create the bathroom wall. Some bespoke wooden shutters doors as second skin of the house filters the excess of sun while allowing the views on the stunning valley.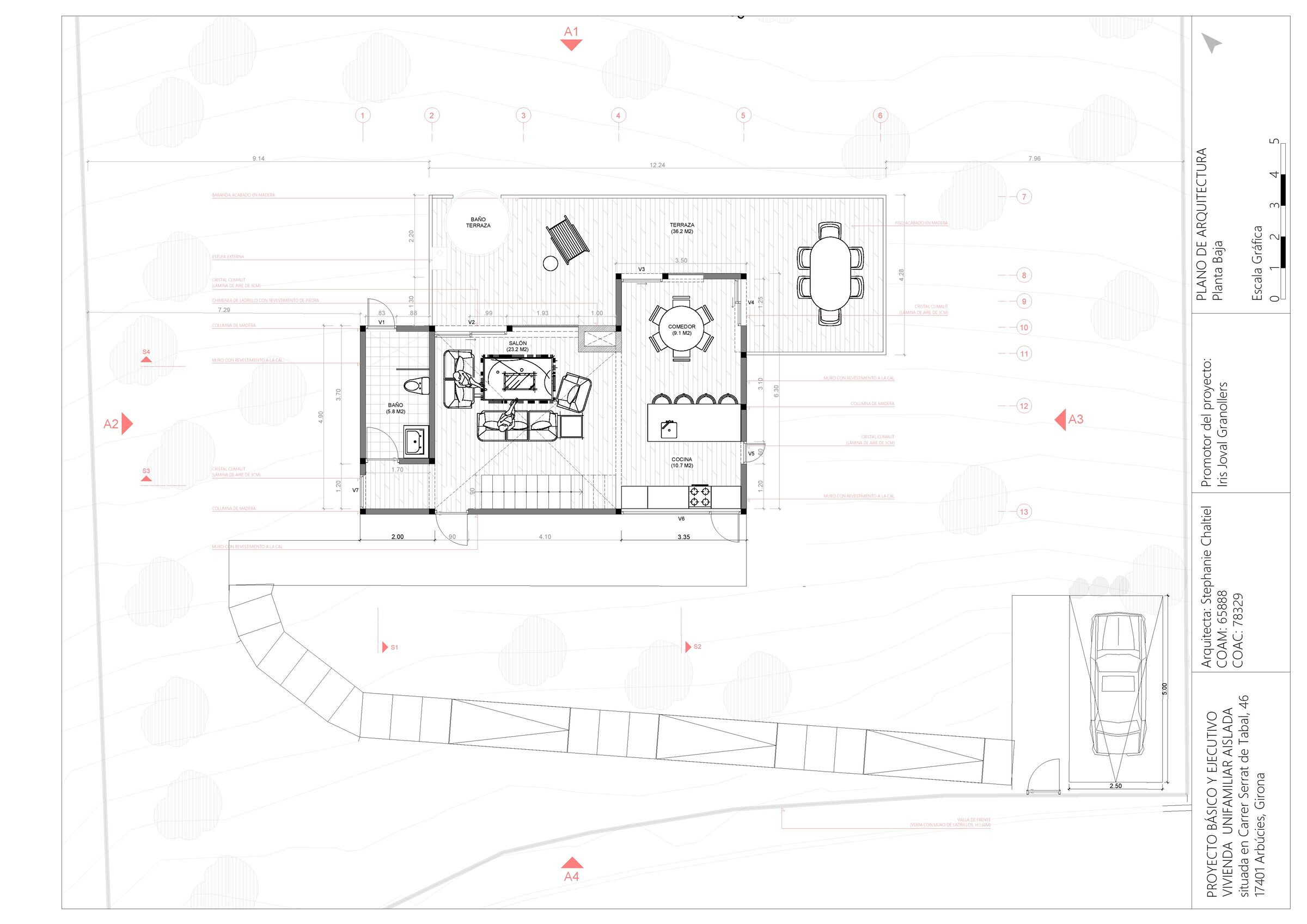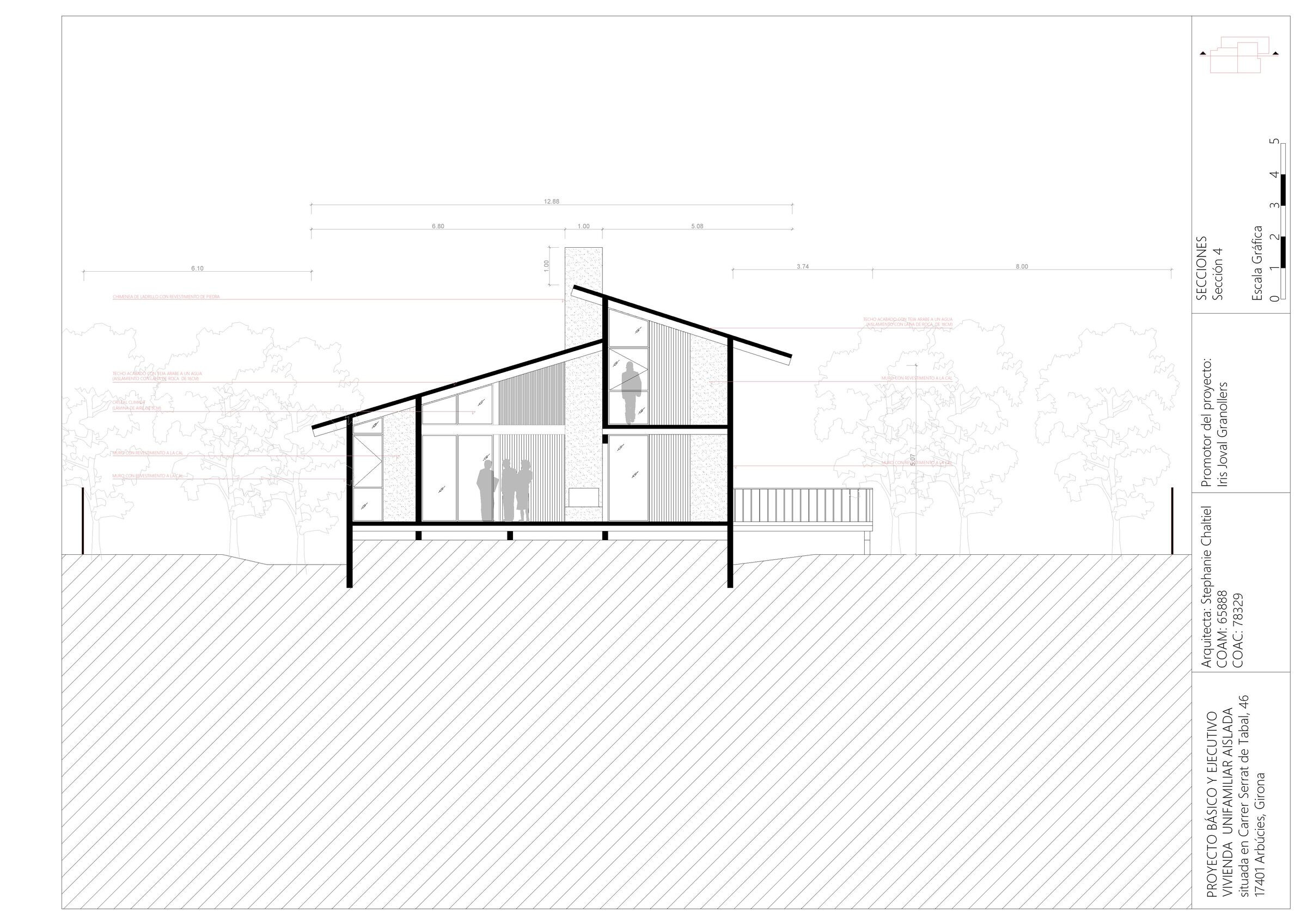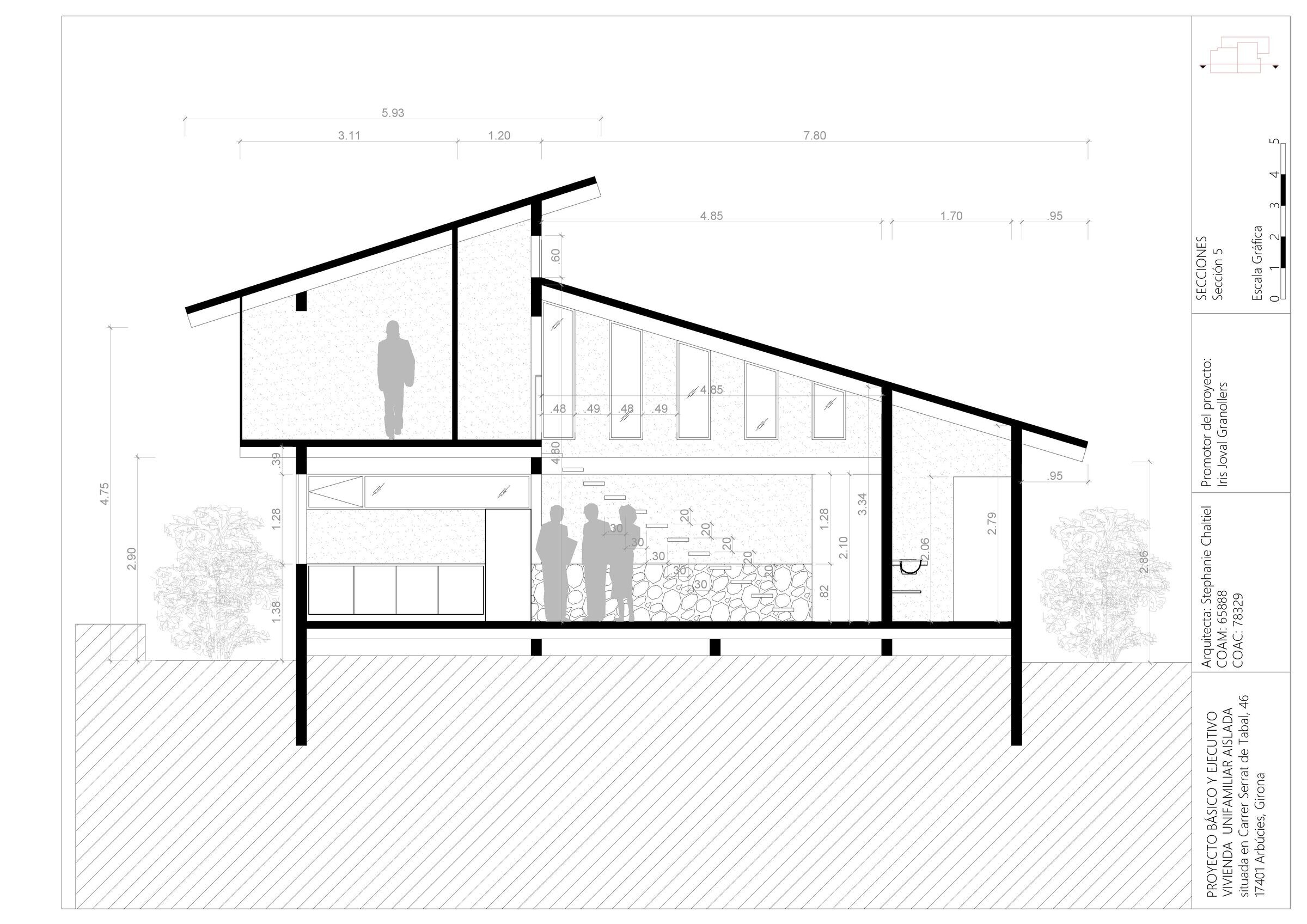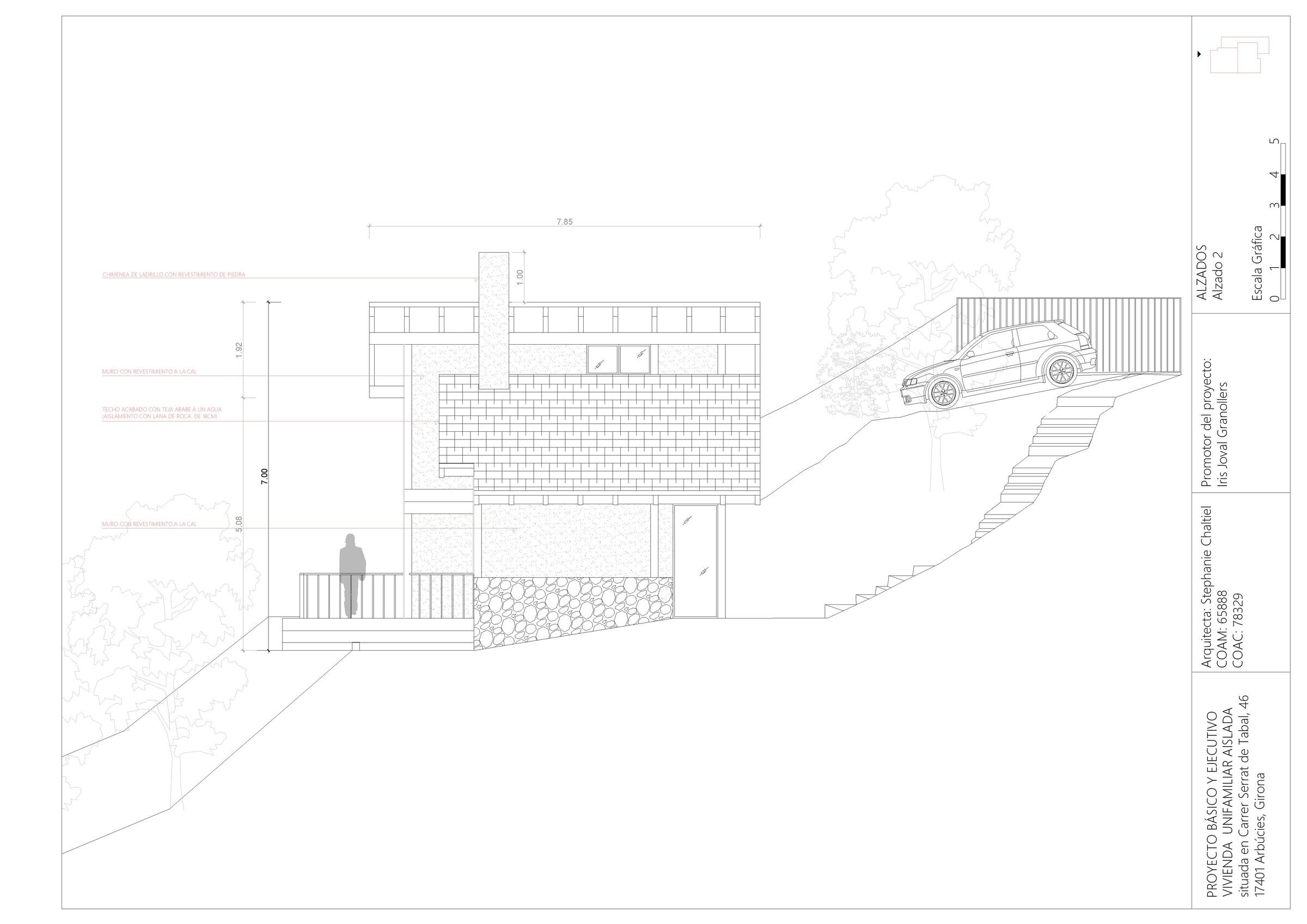 Material Used:
1. Facade cladding: lime
2. Flooring: wooden parquet
3. Doors: wooden boards, black mat handles
4. Windows: climalit 3 layers and black frame
5. Roofing: tiles
6. Interior lighting: LED and technical spots from SIMON
7. Interior furniture: bespoke wooden kitchen