Real link between the new Amphitheatre District and the historic center of Metz, two completely different architectural universes. Through its location, the Metz Congress Centre offers a third side to the triangle created by the junction of the Parvis des Droits de l'Homme on the rue aux Arènes, but above all it will enrich the cultural offer and attractiveness of the city. The project is based on four ideas
- Materiality: Jaumont stone is a strong component of Metz's heritage and is here used as it. The monolithic aspect of the project is reinforced during the day while it appears dematerialised at night. Thus, a dichotomy is created between the heaviness and the lightness of the stone, inspired by the Gothic architecture of the Metz Cathedral.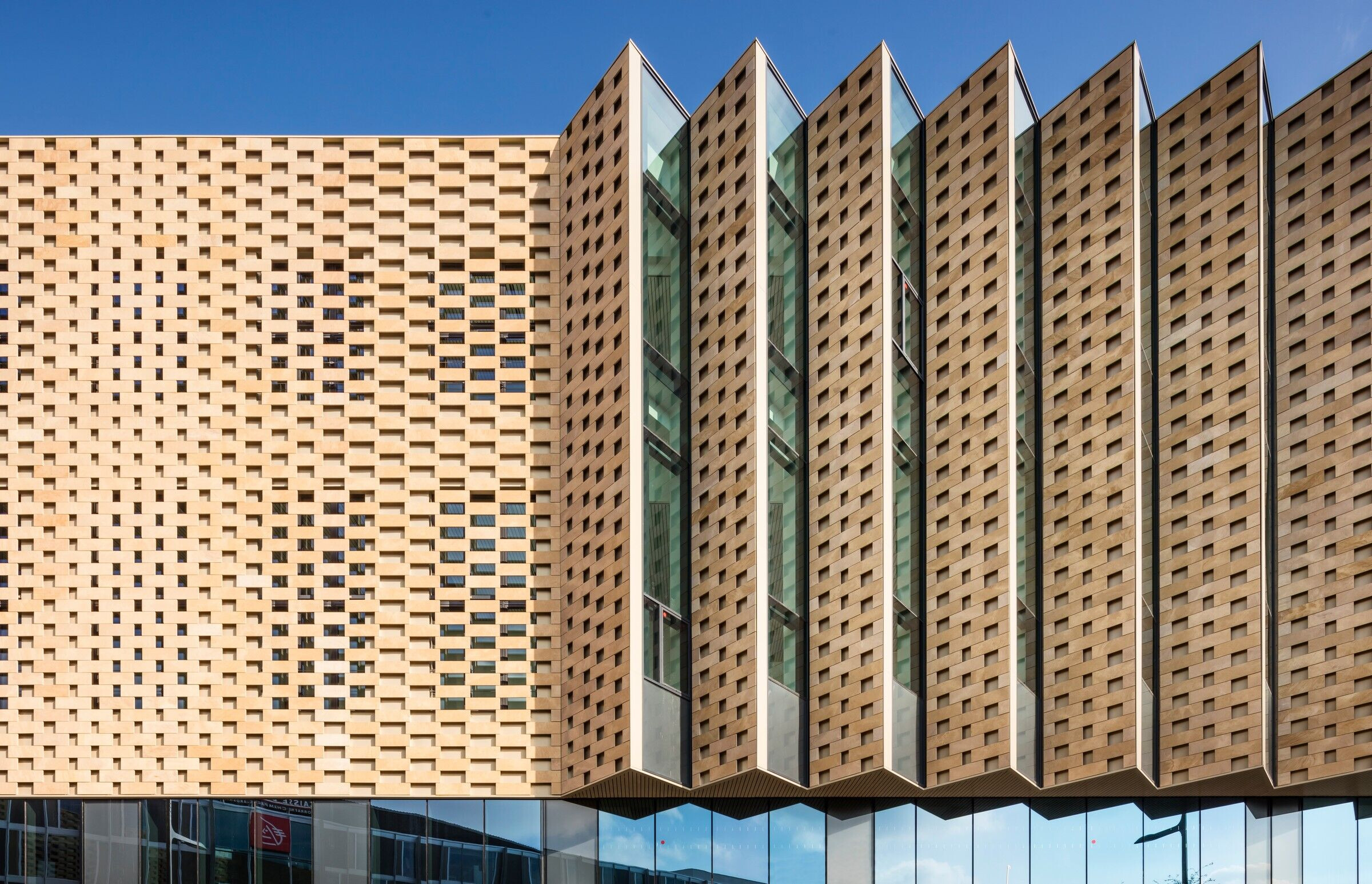 - Verticality : The use of stone in the form of slender blades covering the full height of the building gives it an airy appearance and offers a rich frontline. The verticality of the project cladding contrasts with its slender volume.
- Light : The treatment of the facade gives the impression of a stone curtain; the play of shadows and natural light lends the scheme an air of mystery.
- Space : The project is open to the city. It works to highlight the local identity both in its architecture and through the views it offers of the surrounding heritage. Public space and circulation within the building naturally bring the visitors to the strategic or emblematic landmarks of the city: views of the Cathedral, the Centre Pompidou-Metz, and the Central station.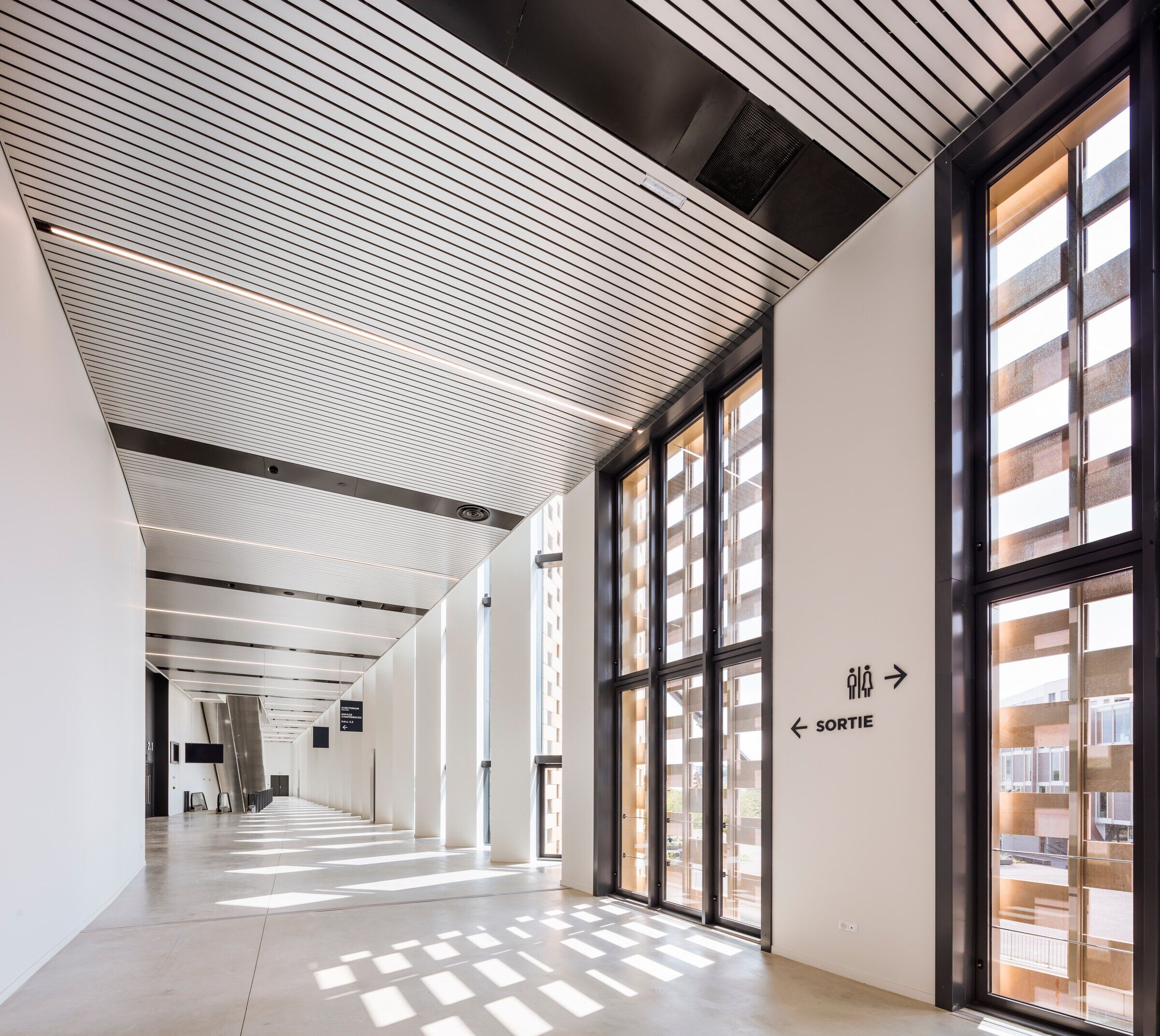 To provide a strong identity to the building, the work on the facades is very specific. The pattern is inspired by the play of shadow and light that can be seen on the facade of the Cathedral by using a perforated grid layout that blends opacity and transparency.