coffix is a bright white place located in Athens, Greece.
studiomateriality designed coffix based on the belief that coffee can always fix your day.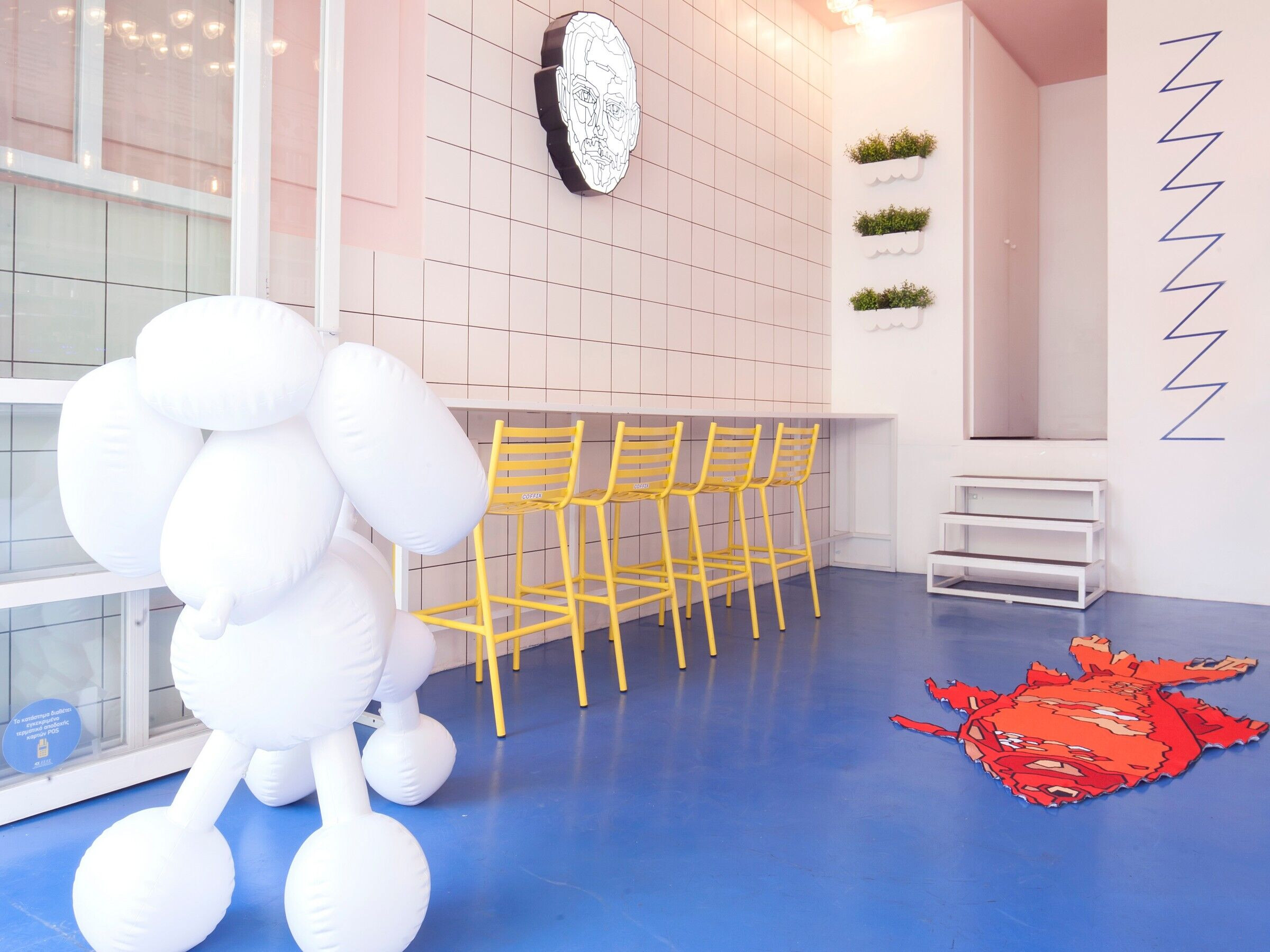 The designers utilised shiny, white tiles, pink ceiling and light blue floor with the aim of creating a space that looks like a funky laboratory. The staff makes and serves coffee wearing white overalls and colourfull silkscarves. A lightbox placed on the wall will keep you company while you enjoy your coffee.
The silkscarves and the lightbox are also designed by studiomateriality.