The objective was to design bijou retail having a 500 Sq Feet area. The company ' VMSTradelink ' deals with modular interior products like partitions, wardrobes, and kitchens.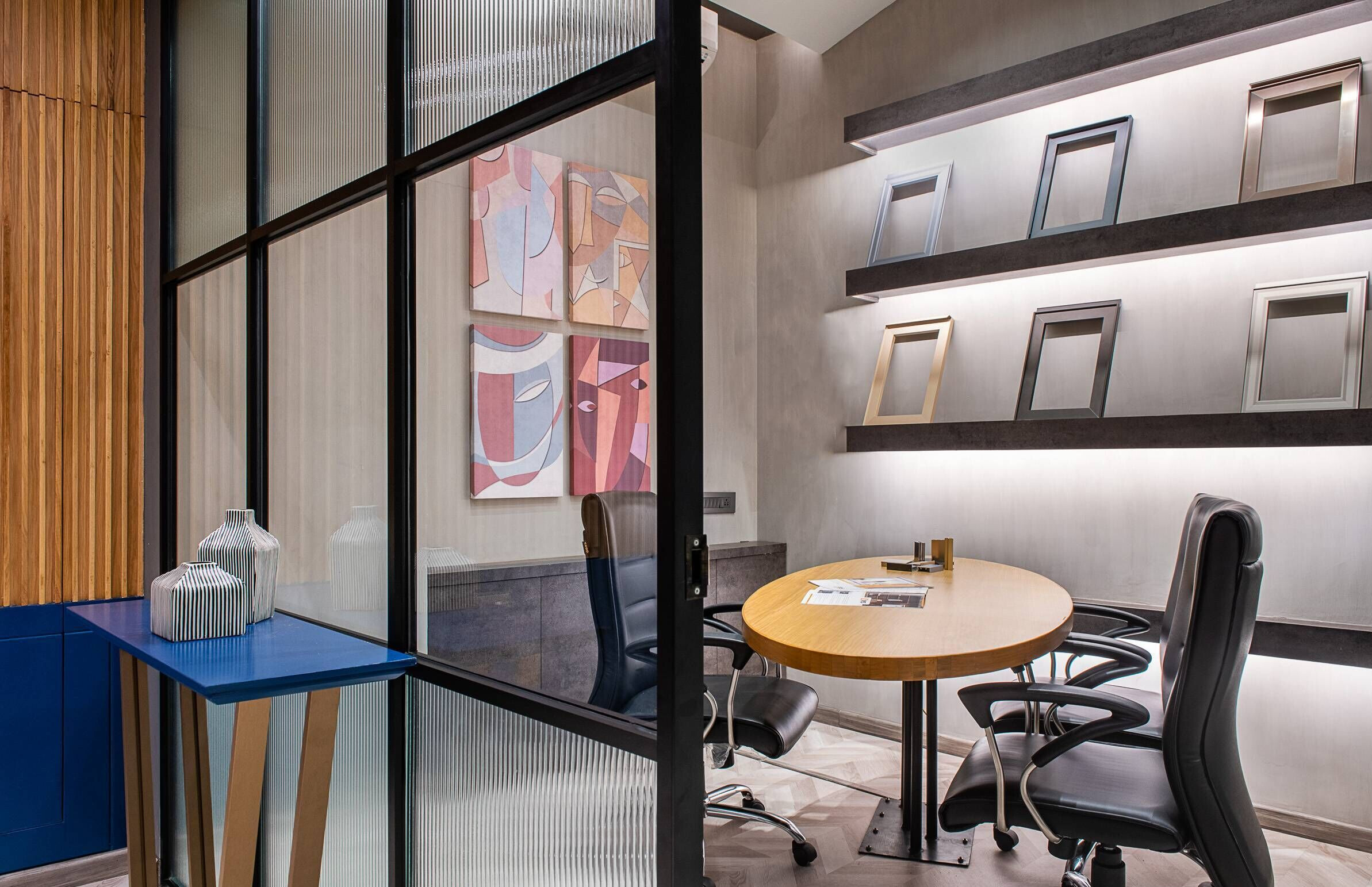 The Designing is conceived here by using the minimal luxurious material palette, instrumentalized through the omphalos decision of deriving the concept after analyzing the type of work the company is involved in.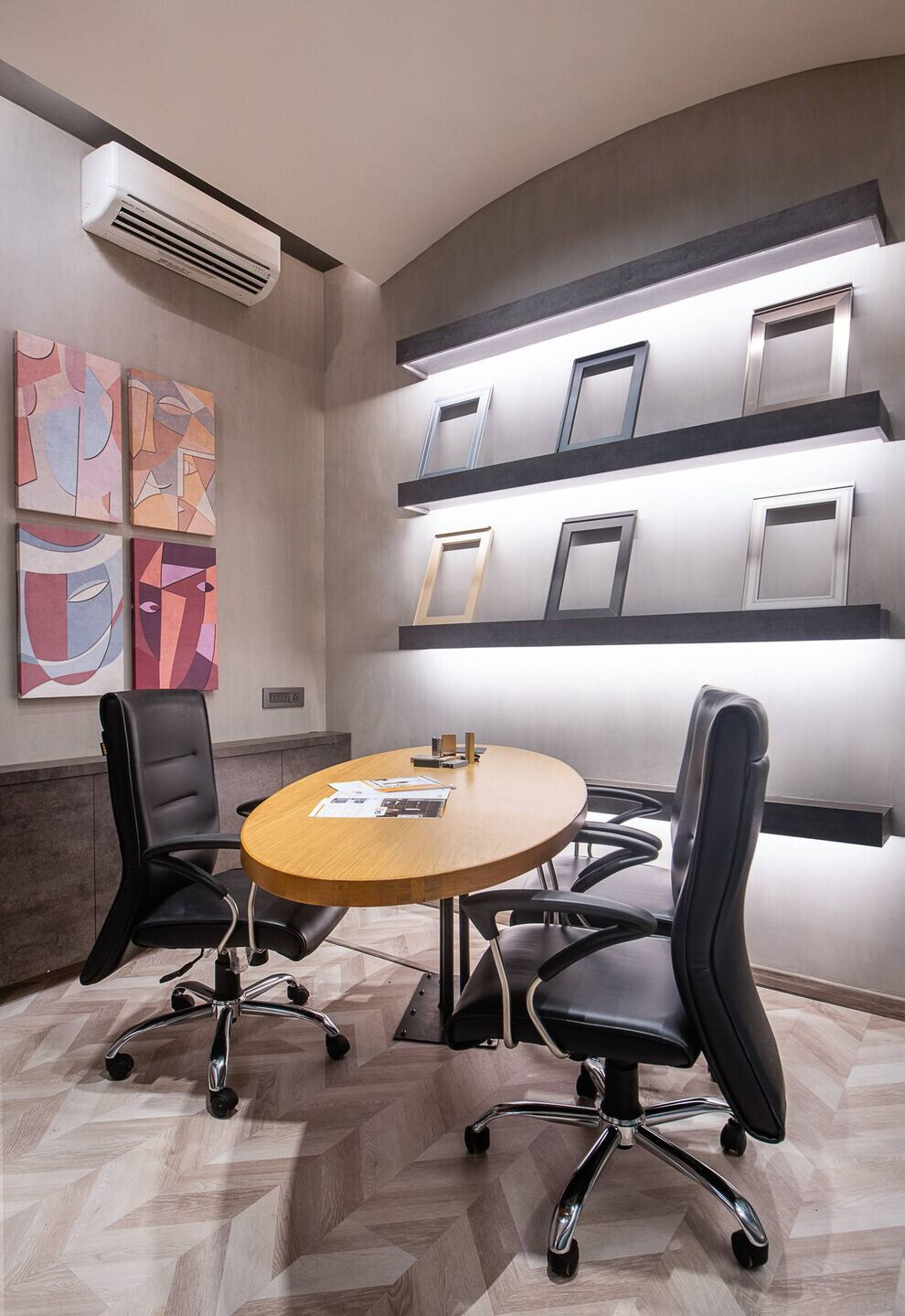 Coalescing Modern and Contemporary chic styles formed an exquisite entity to fit all the products technically and aesthetically. The minimal lines and gravitating details allow products to create a luxurious space feel.
The straight geometries of products appraised by having herringbone wooden flooring as floor. To give some distinctive space feel to each space the ceiling and artwork have been treated in paradigm architectural elements by coalescing it with contextual interior style and geometries. The most important object was to control the shape and lines, which bring a peaceful and natural mood to the minimalist luxury interior design.
The space is treated in simple, uncluttered, and accentuating the attractive architectural features of the space. The palette is monochromatic and the colour here is used as an accent, essential only to give that feeling to the space that elevates design elegance.
The lighting was designed carefully to enhance the products and materials. Considering manifold inventories of products it was difficult for us to balance the shades and connection of materials, for the same we infused bespoke art designed by a very good artist and that added assess to thespaces.