ChinLink, a new landmark that contains the function of the office, finance, business, and leisure, locates in Xi'an, China.
In the center of the architecture, HONGDesigworks uses the full-scale spectral color design to make different spaces interpret various temperaments ——coldness, enthusiasm, stability, and elegance.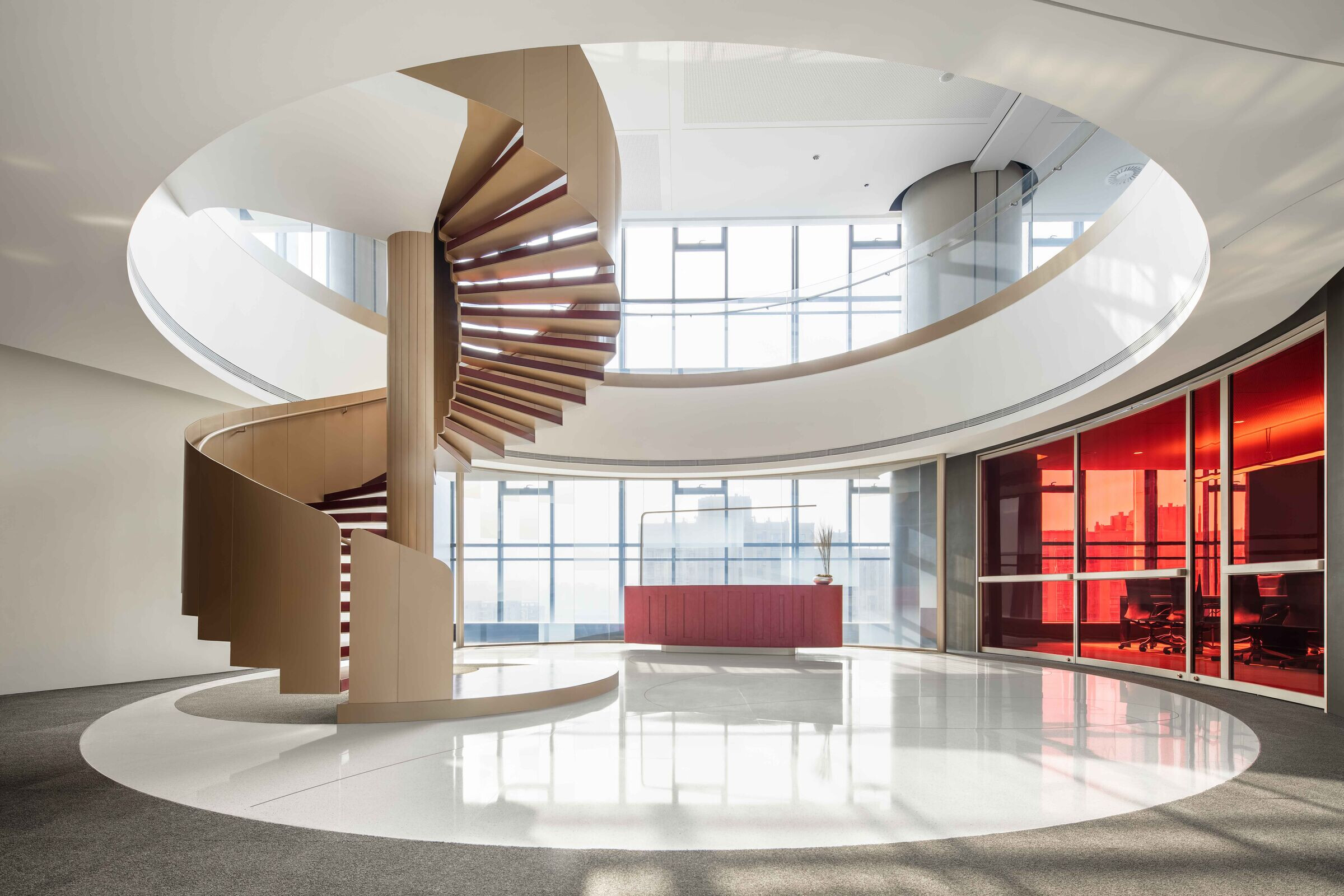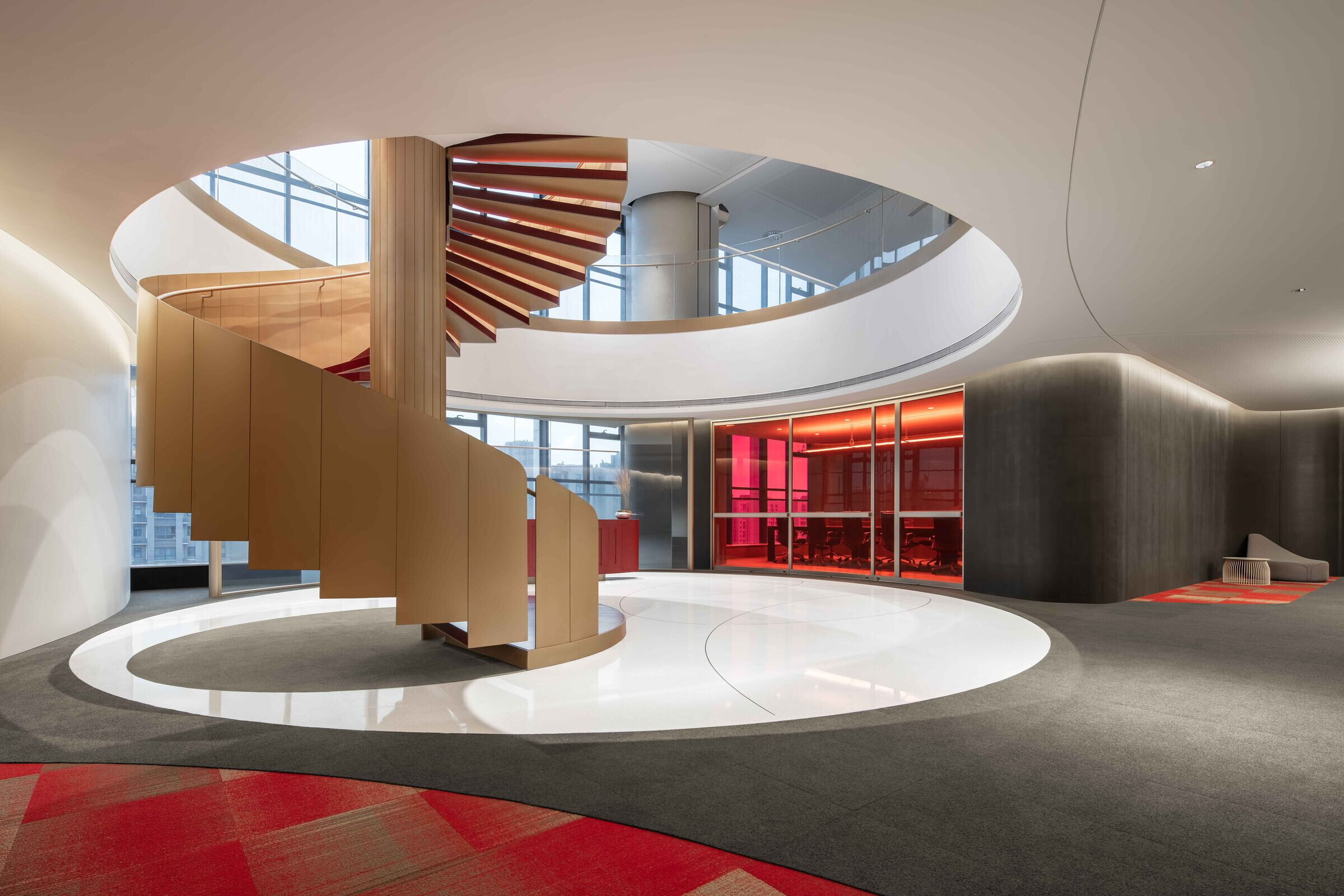 HONGDesigworks builds spiral stairs, beautiful dimensional artwork to achieve spatial unity of the board and office floors. The shape of the circle and spiral arrangement of the stairs allows function and visual aesthetic perception to combine perfectly.
The reception desk becomes the unique observation deck under the reflection of light and shadow.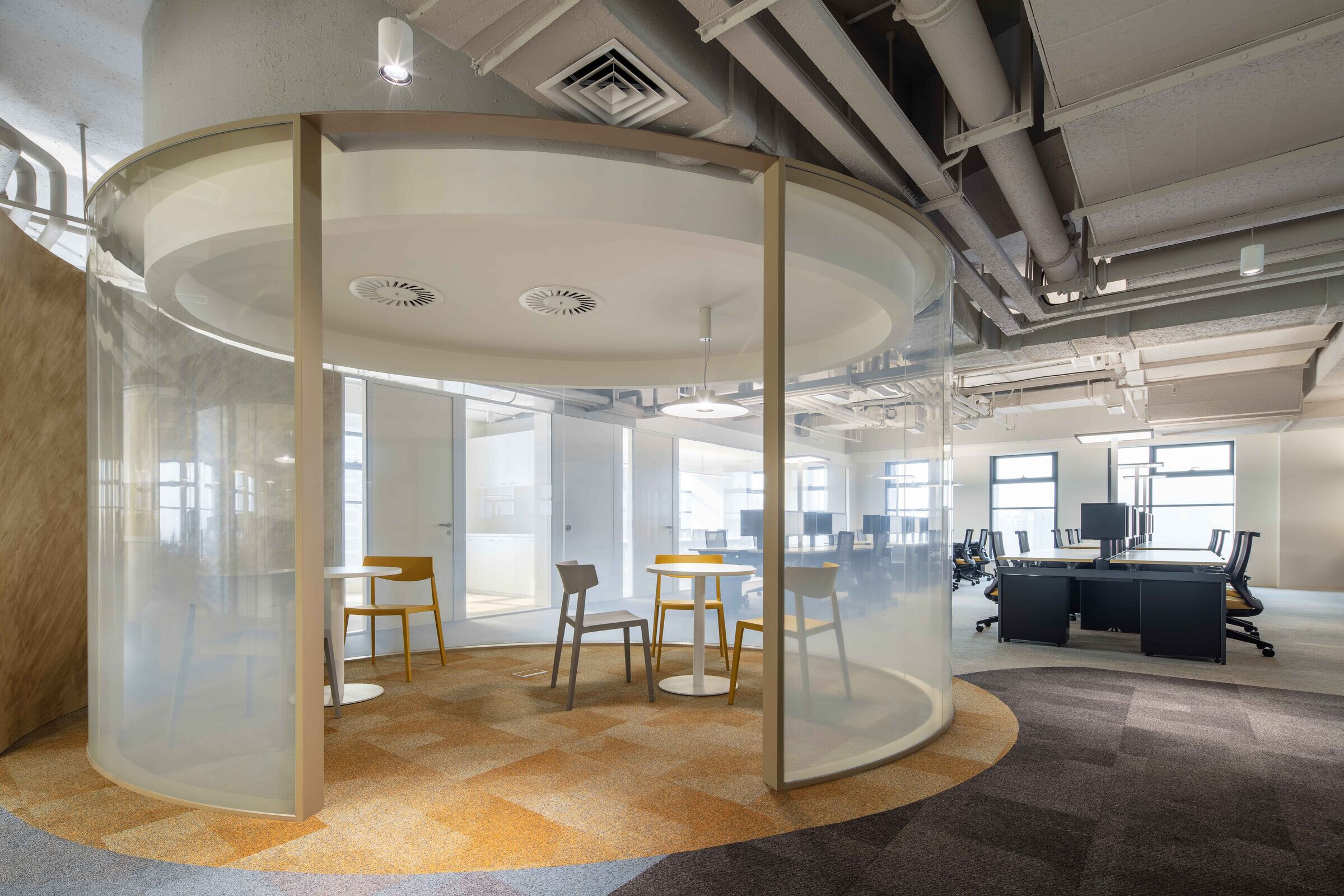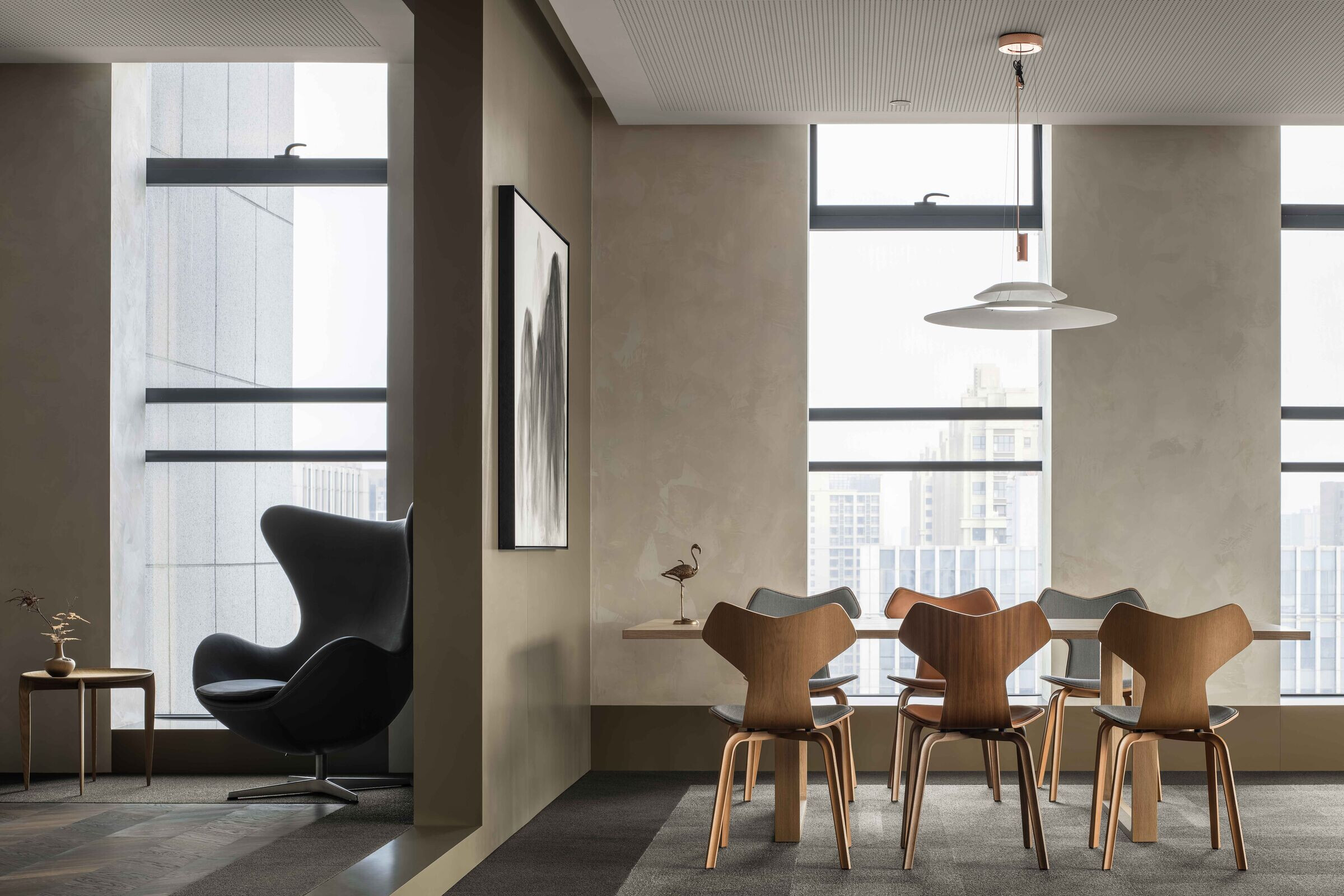 Carpets of diverse styles that highlight and distinguish functional areas cooperate with furniture and artworks give the space a more flexible possibility.
The dining area shows a fusion of elements of Chinese and Western dining styles. The Chinese restaurant uses red color as the dominant color, emphasizing the elegant eastern atmosphere. The western restaurant fits the space pattern with the western-style long table. The sunshine makes everything full of vitality.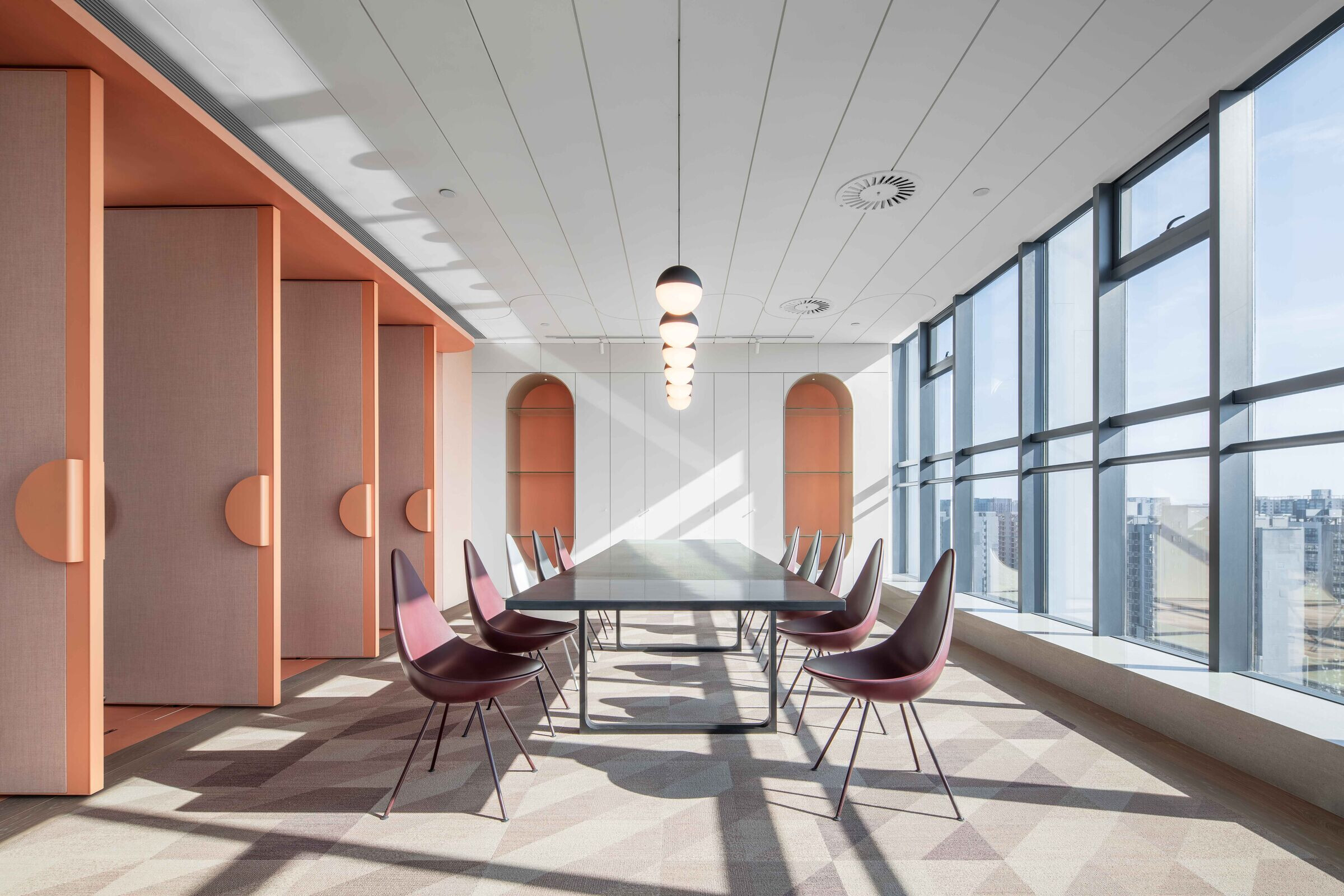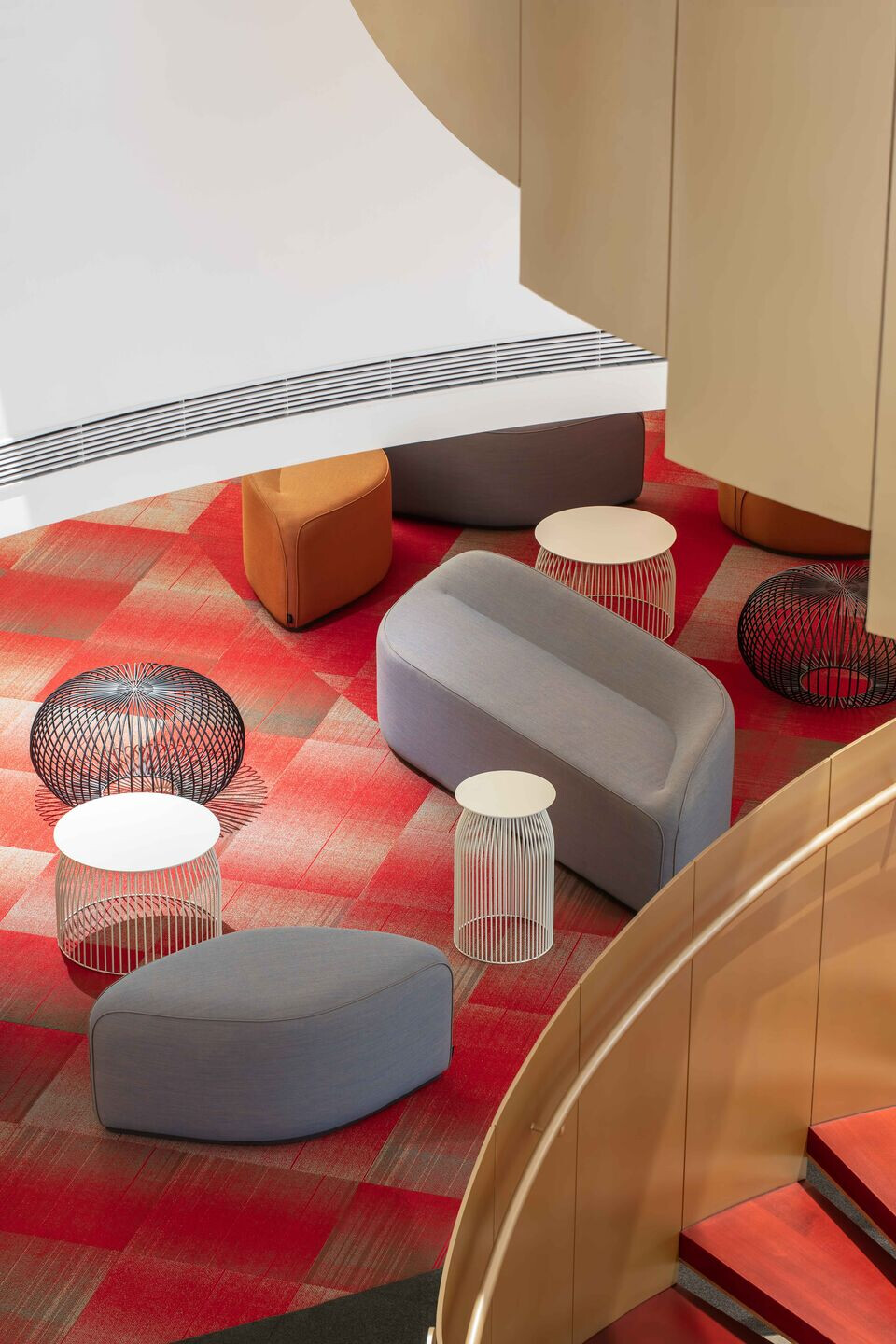 The bar area with blue color would become a good place that releases negative energy and activate the confident working attitude.
In the office area, the combination of gray leather seats and wooden furniture creates a peaceful atmosphere.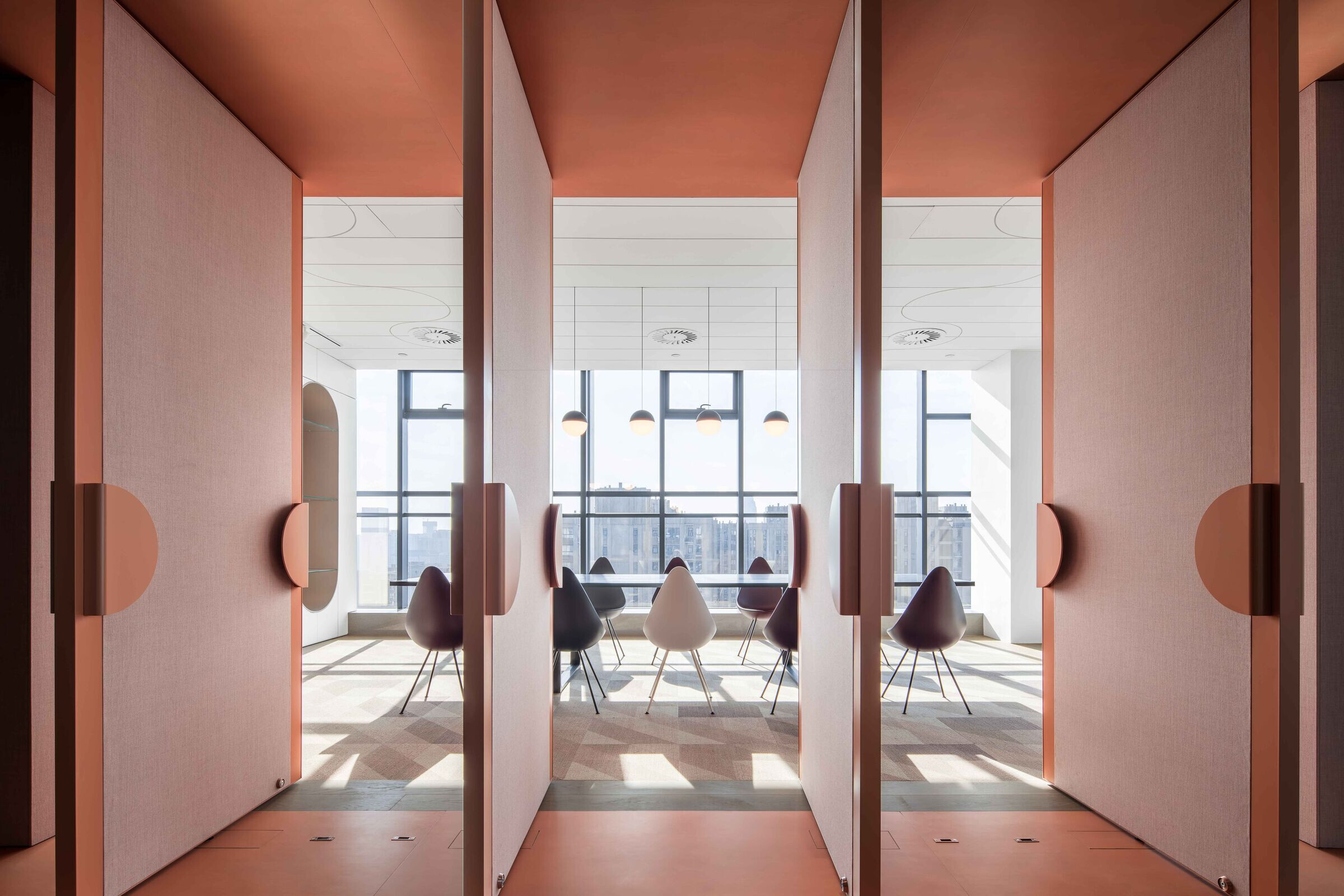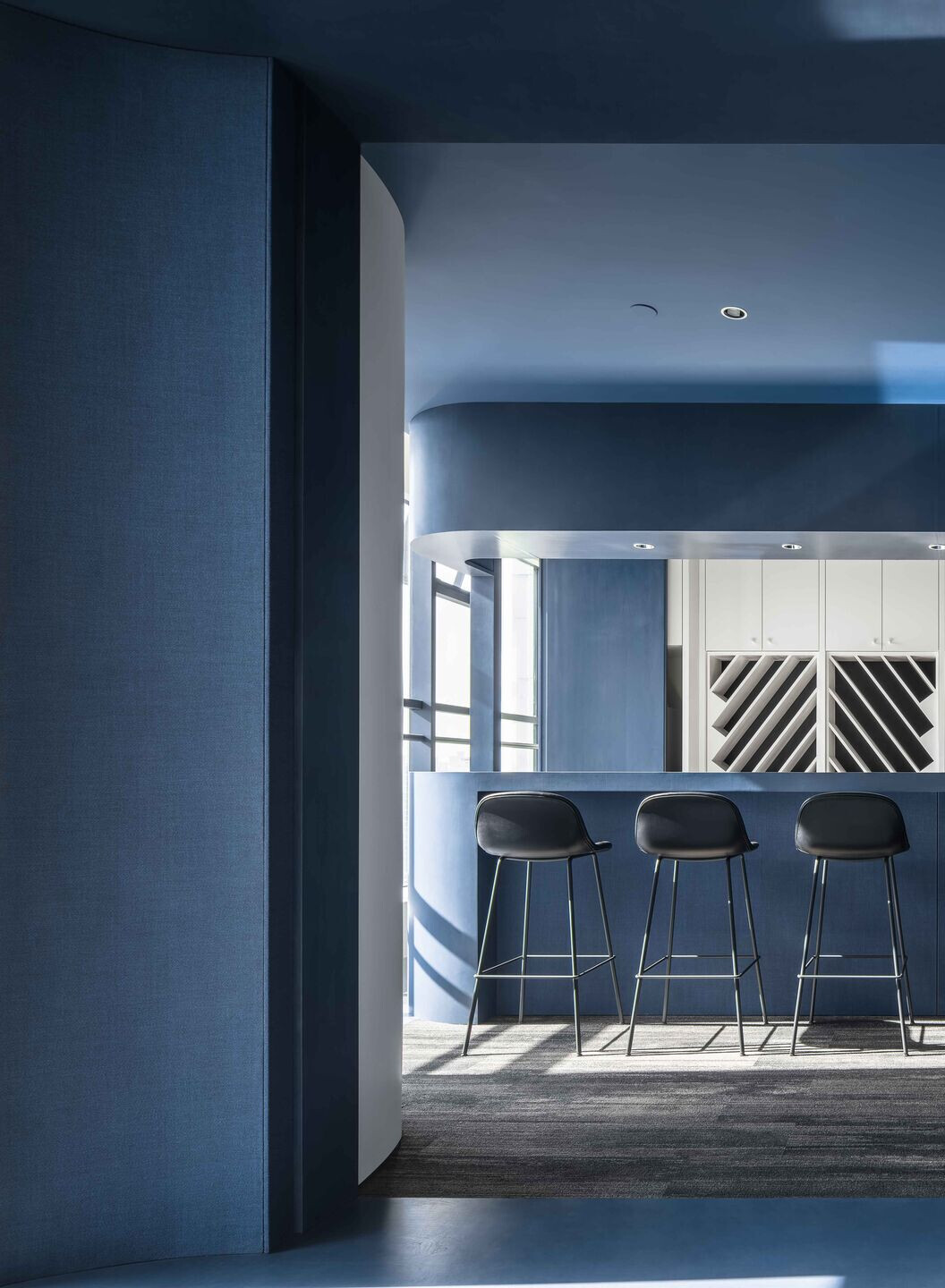 In the office space of the chairman, the functional configuration becomes the protagonist. The high-level texture is reflected by uses of wood and leather materials. The whole area reveals a calm atmosphere with a concise style.
The lobby is concise and full of details.
HONGdesignworks avoids complicated decorative elements, uses colors and controls of views of lines and proportion, finally obtains an office space with practicality, flexibility, and artistic texture.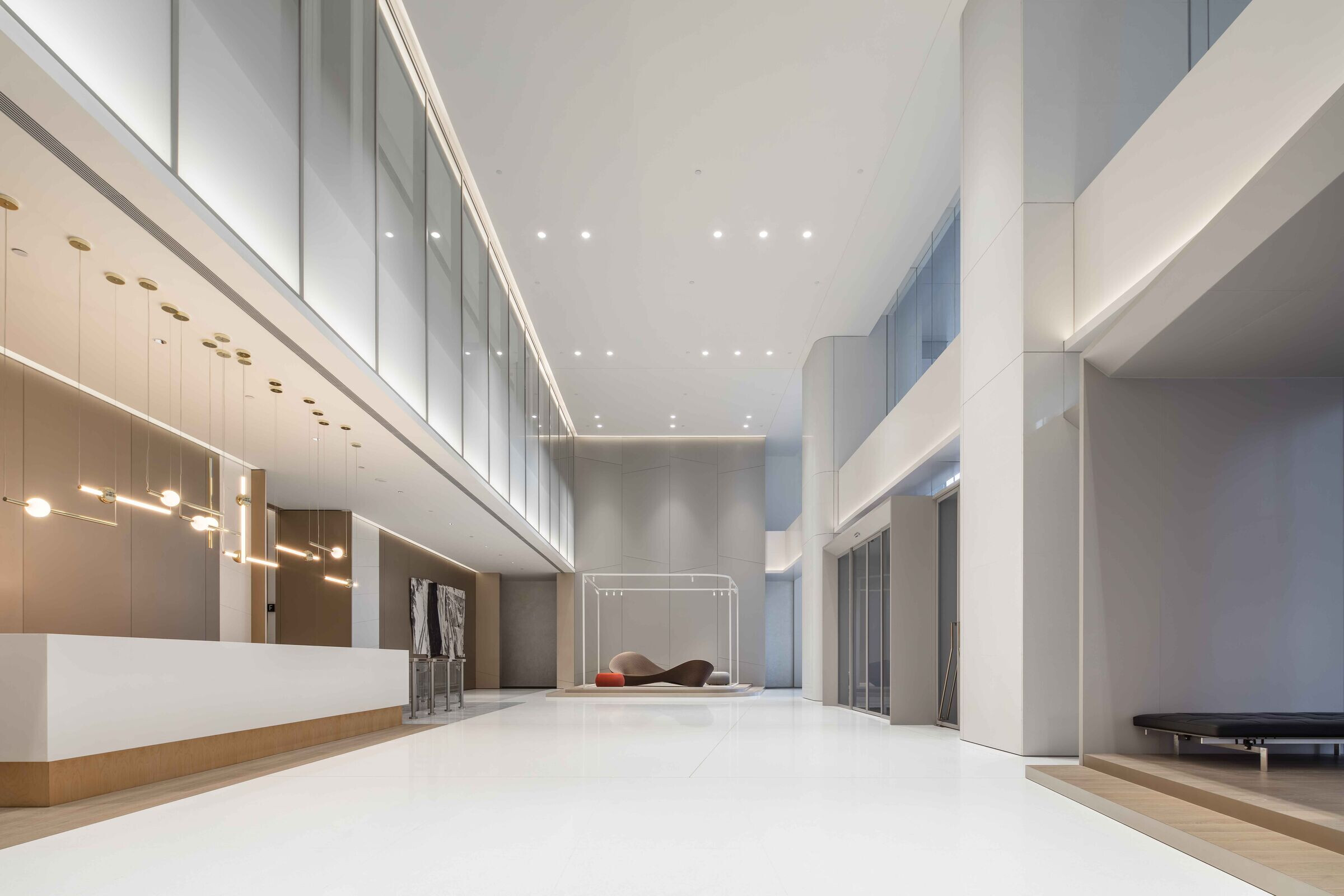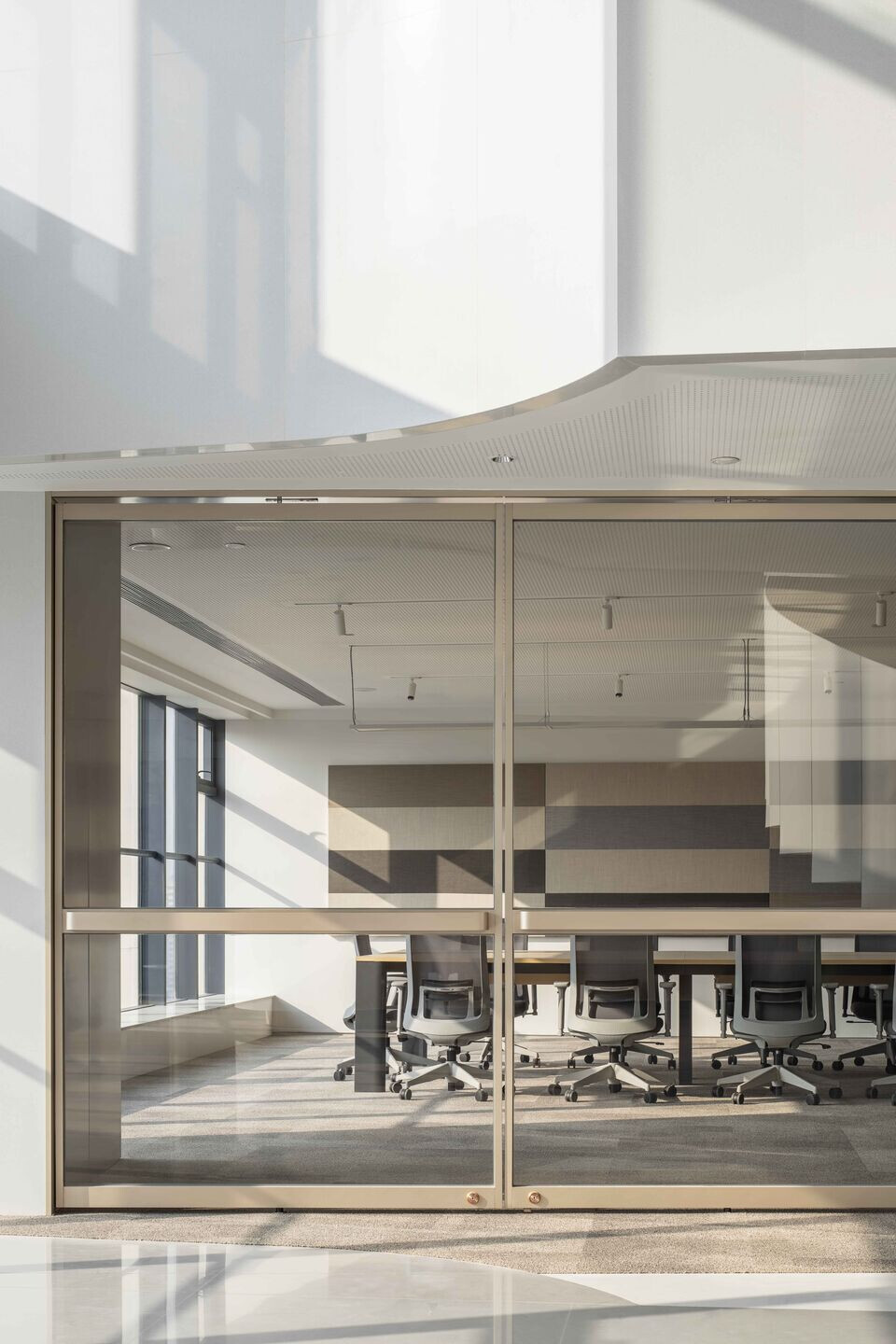 About Project
Project Name | ChinLink
Project location | Xi'an, China
Project area | 42050㎡
Interior Design | Dang, Ming & Tang, Xin & Xie, Xu & Qian, Xiaoqian & Ao, Qinge & Wang, Qing & Wang, Haichuan & Yan, Zhen / HONGDesignworks
Furnish Design | Yimu Designworks
Brands | Magis / Arper / Fritz Hansen / OKAMURA / MUUTO / ACTIU / LaCividina / Walter Knoll / Rolf Benz / Carl Hansen / VIBIA / Flos / Lee Broom / Waldmann / Kvadrat / Milliken / PARADOR / JEB / Novacolor
Architecture Design | Yang, Peishen & Wang, Xiaochen
Construction Unit | Huijing International (Xi'an) Information Technology Co., Ltd.
Construction Organization | 1M76 Studio & BAStudio
Implementation group | Shenzhuang General Construction Group Co., Ltd.
Completion Time | Sep 2019
Photography Team | Tan, Xiao / Ten Photography Studio
Video Team | Huasheng Studio