White and compact, one must look at the entire external perimeter of Centre de Salut Vila in order to understand its exterior and interior rhythms and, above all, the relationship between them. Walking around all its façades also reveals the confluence between functionality and aesthetics.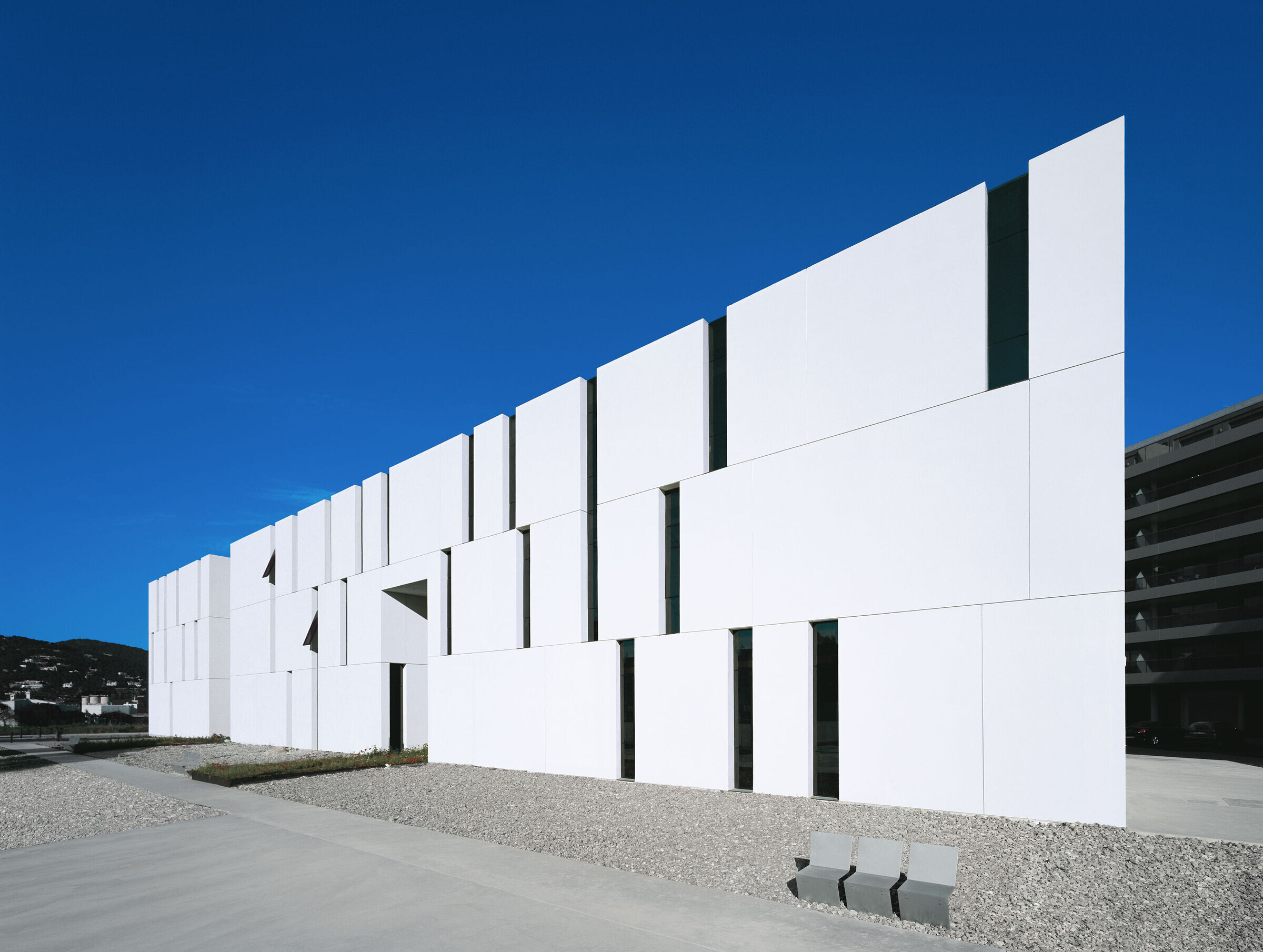 Blending into its urban environment, located on land reclaimed from the sea in the new Eivissa and adapted to a plot with an irregular geometry – a plot that is occupied entirely – the building plays with heights and especially with the dark glass sections between the large white stretches that form its image. The triangular footprint of the main volume generates three facades and a curious, ongoing dialogue between them.
The three-storey façade forms a rhythmic backdrop for the green space in front of it. A series of incisions appear, always markedly vertical, like lines breaking across the edge of the roof, indicating the height of the modules, or if they are doubled, covering the span of two levels. These narrow gaps mark a rhythm which, in any case, responds to the uses of the interior space. There is a right-angle turn towards the more opaque façade along the busiest street, which connects the three-storey section and the two-storey section. This is the entrance façade, where two cuts in the façade separate the blocks, providing access to the health centre and the emergency department. The third façade, with access for ambulances and staff, alternates one and two stories to facilitate accords with future buildings on the neighbouring plot.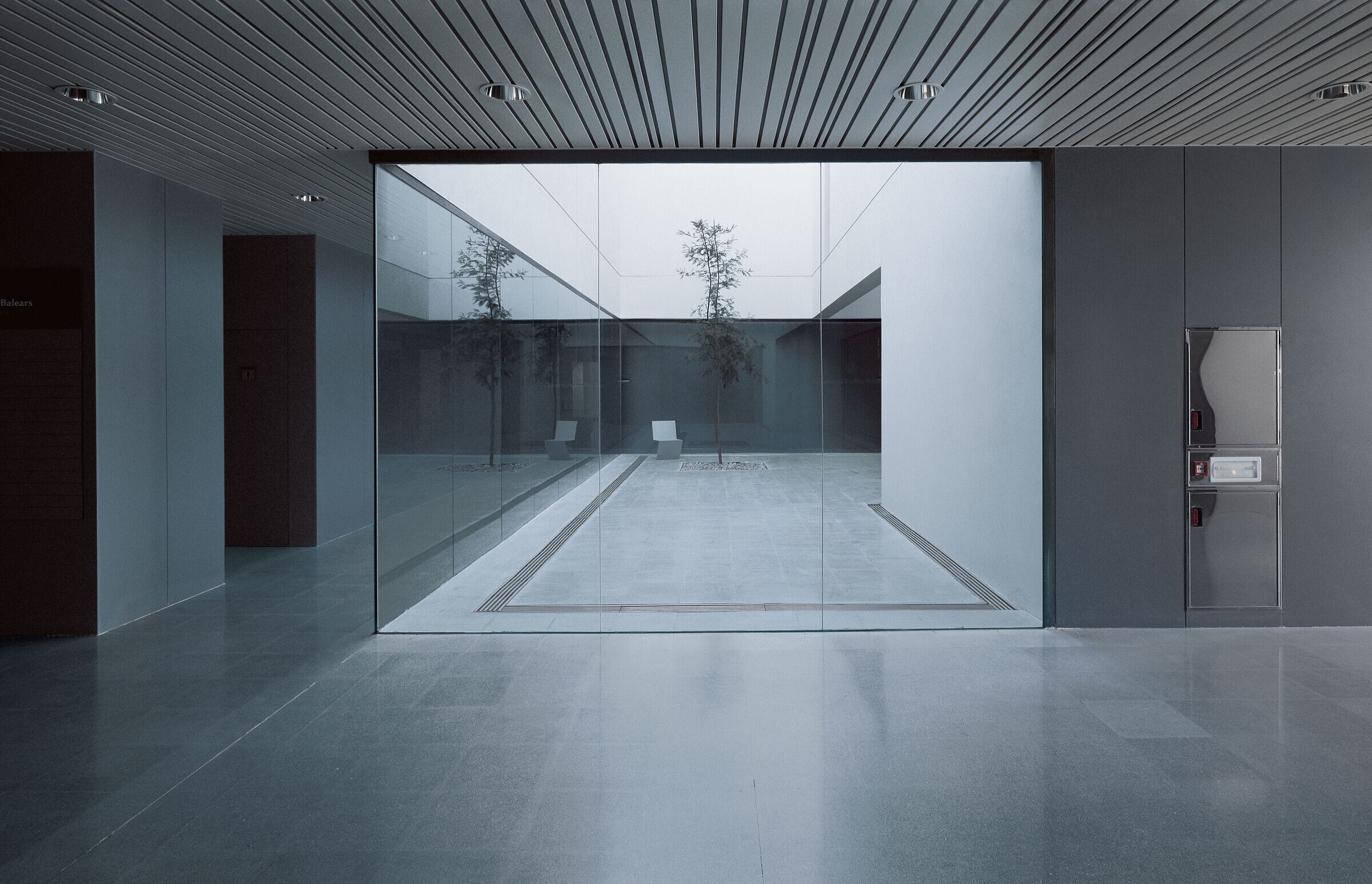 The solid exterior and the openings – glazed vertical lines, nothing more, nothing less – correspond to the privacy required for the activities that take place inside a health centre. Consequently, the building opens toward the interior, thanks to a series of long courtyards and broad glazed sections that provide bright but filtered light. While the upper floors are reserved for the less crowded examination rooms and the areas for staff only, on the ground floor the spaces are set in a row – the long entryway, the examination rooms with the largest numbers of patients, and the administration area that offers support to the public – leaving a wide, deep space for circulation.