Understanding the needs in the uses to provide the architecture with the optimal form. A combination of beauty and functionality. An immense two-story white box rests on five perpendicular grey boxes. They are the programmatic modules, which maintain their independence from one another, while they are connected through a structuring element and circulation area that runs the length of the entire ground floor.
Analysing the rectangular plot within its surroundings in order to respond to it effectively. The large box overhangs on both its opaque sides, generating porches for the ambulance entrance on one side and, on the other, the user entrance from the parking lot.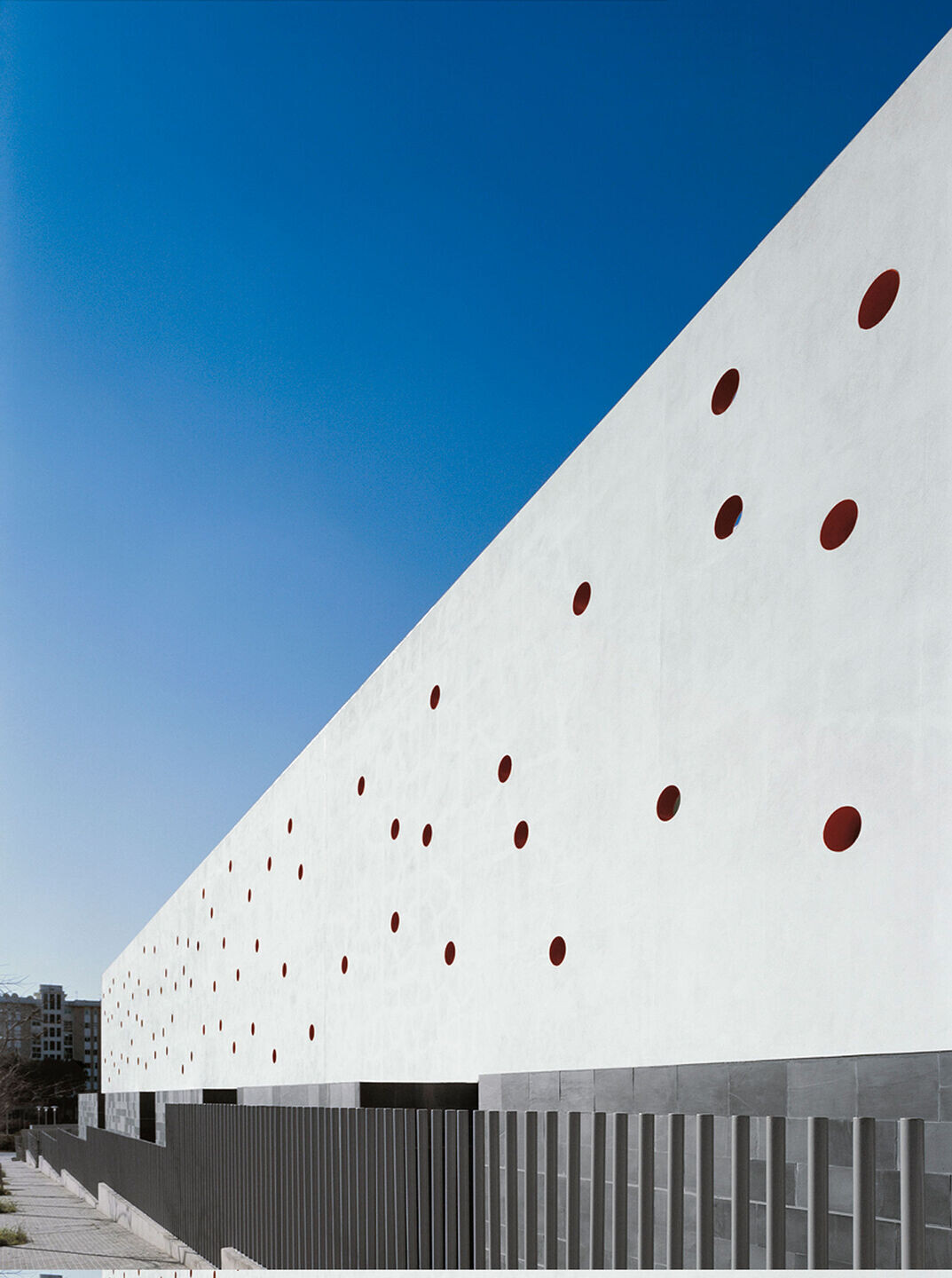 The lateral overhangs, but also the empty spaces between the different modules, add lightness and transparency to counter the large size of the top volumes.In the base, there is a module for each specialty. Above it, the examination rooms with their waiting areas.The building envelope responds to those uses: A façade of long wooden slats opens onto views, towards the southwest and from the waiting areas, over the countryside.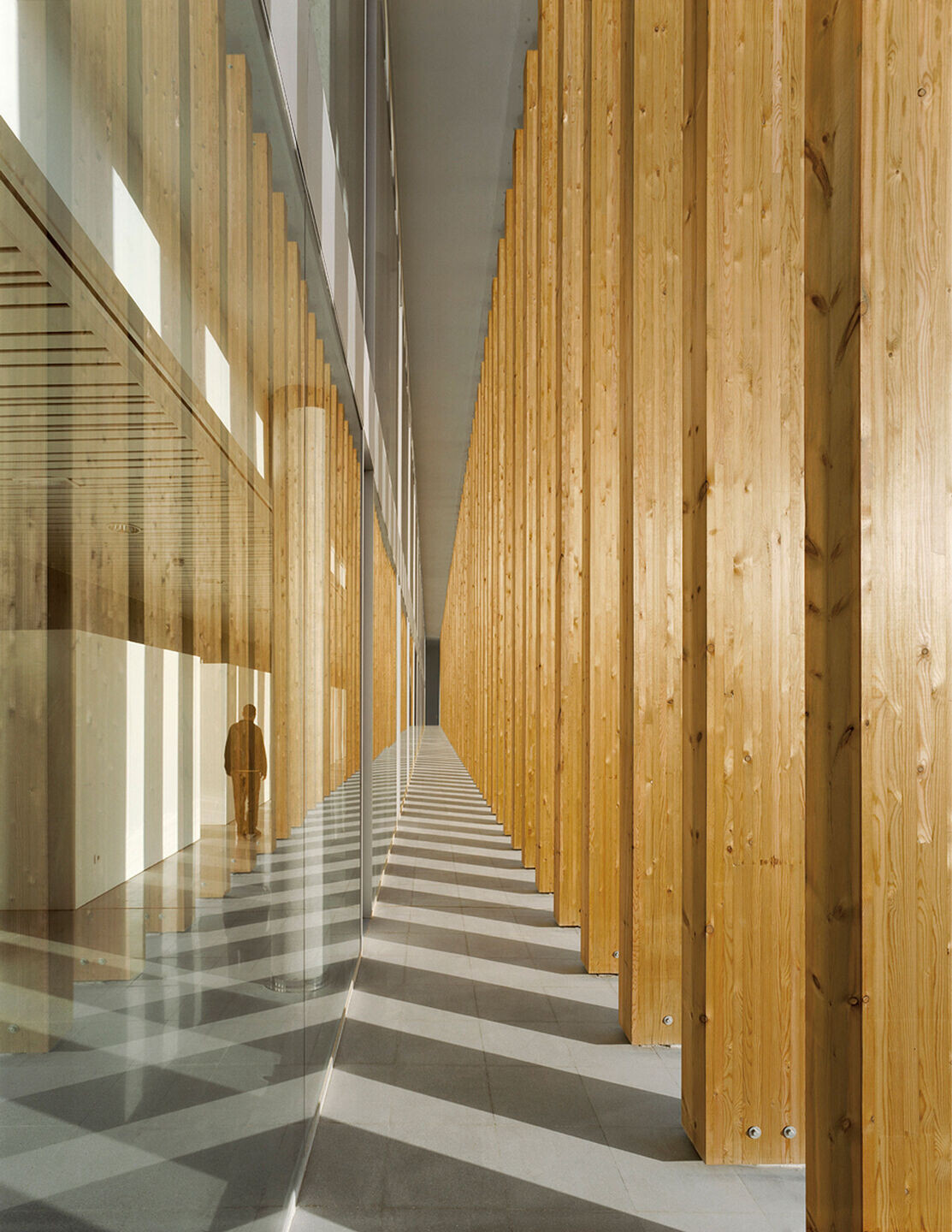 Towards the northwest, there is a double façade for the examination rooms: a glass façade that lets in natural light and, at a distance from it, the large white wall that, like a double perforated skin, guarantees privacy for this area while insulating it from the noise of the traffic-heavy street outside. Spots of colour enliven the stretch of wall, underscoring its meaning.