Castle Cove alterations is Chung Architects first project. The project is modest in scale and budget. We set out to rejuvenate a tired family home and make it more suited to its context, the naturalistic landscape terraced garden and the functional needs of the family.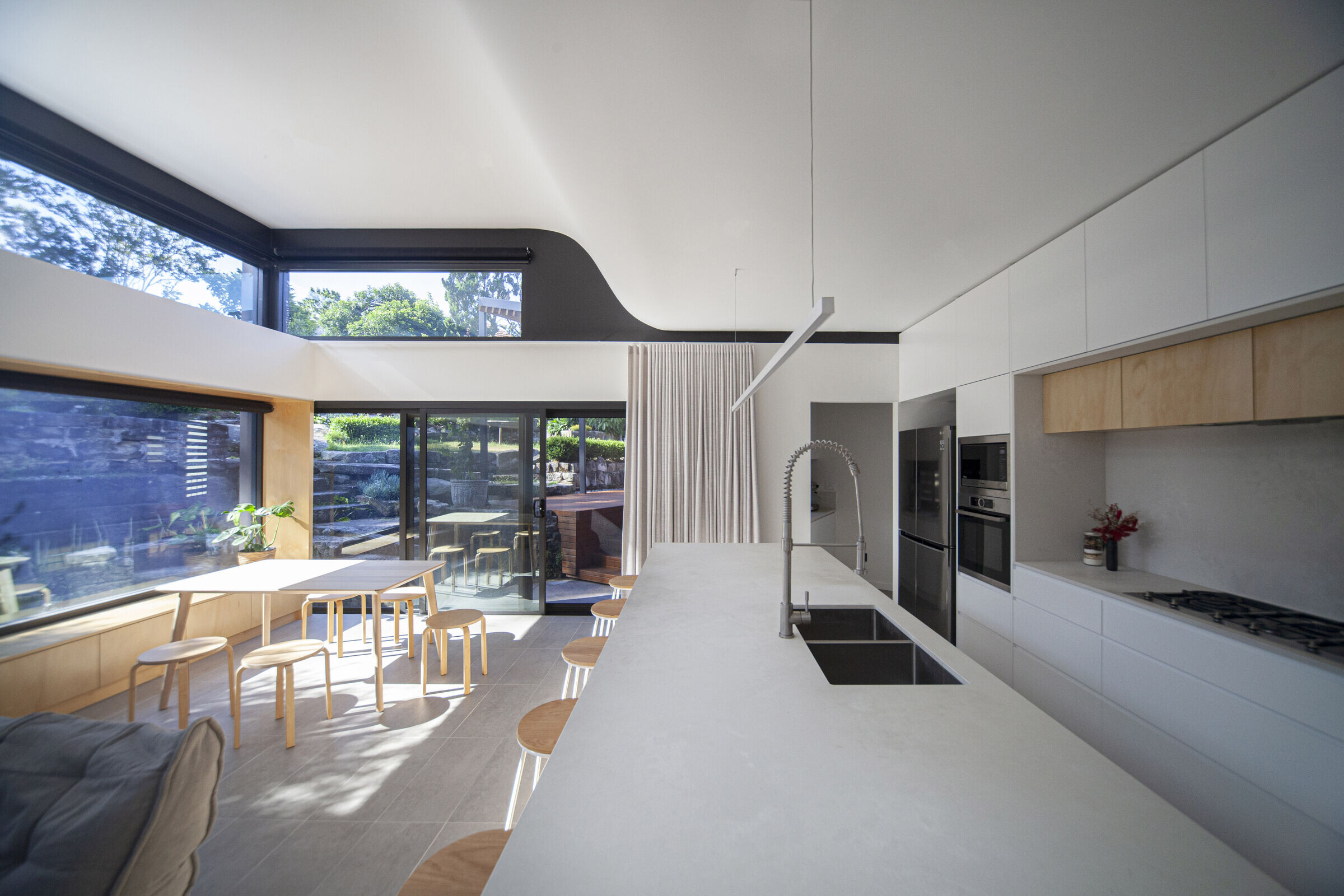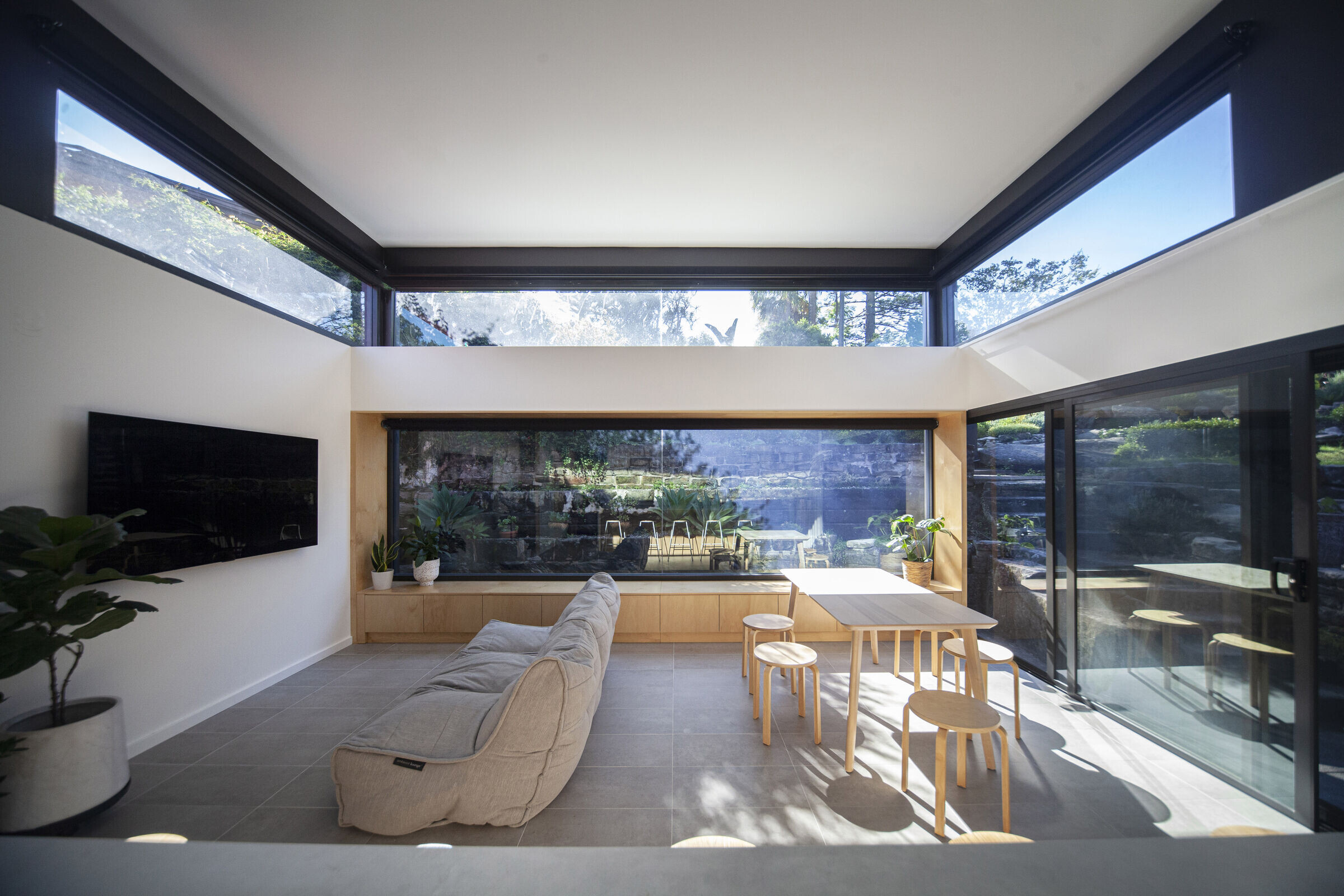 The family have diverse needs for the home including work from home facilities, a home arts and crafts studio and a community food cooperative for over 50 local families. The brief for the project was to add a living room and bedroom and refine other parts of the home.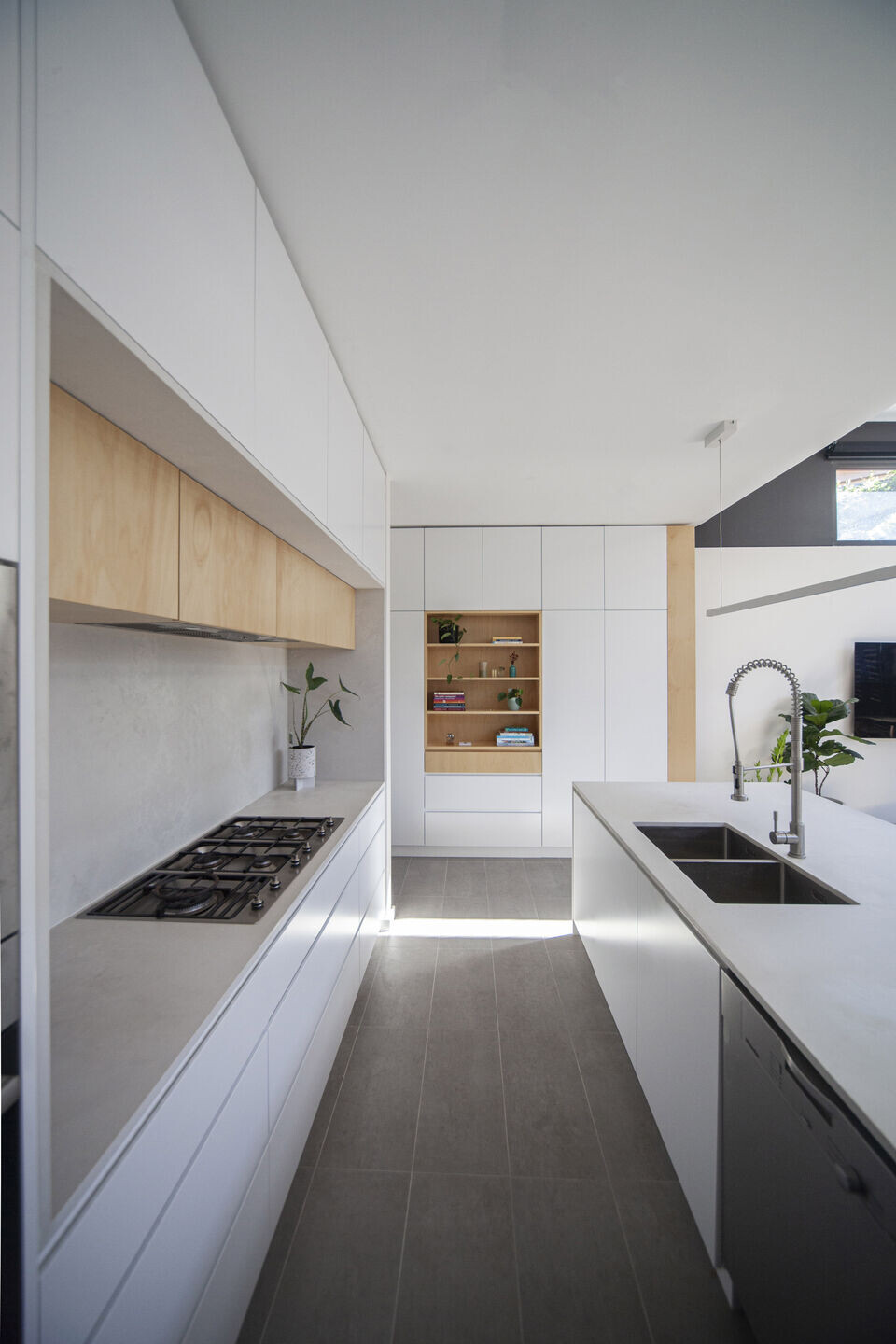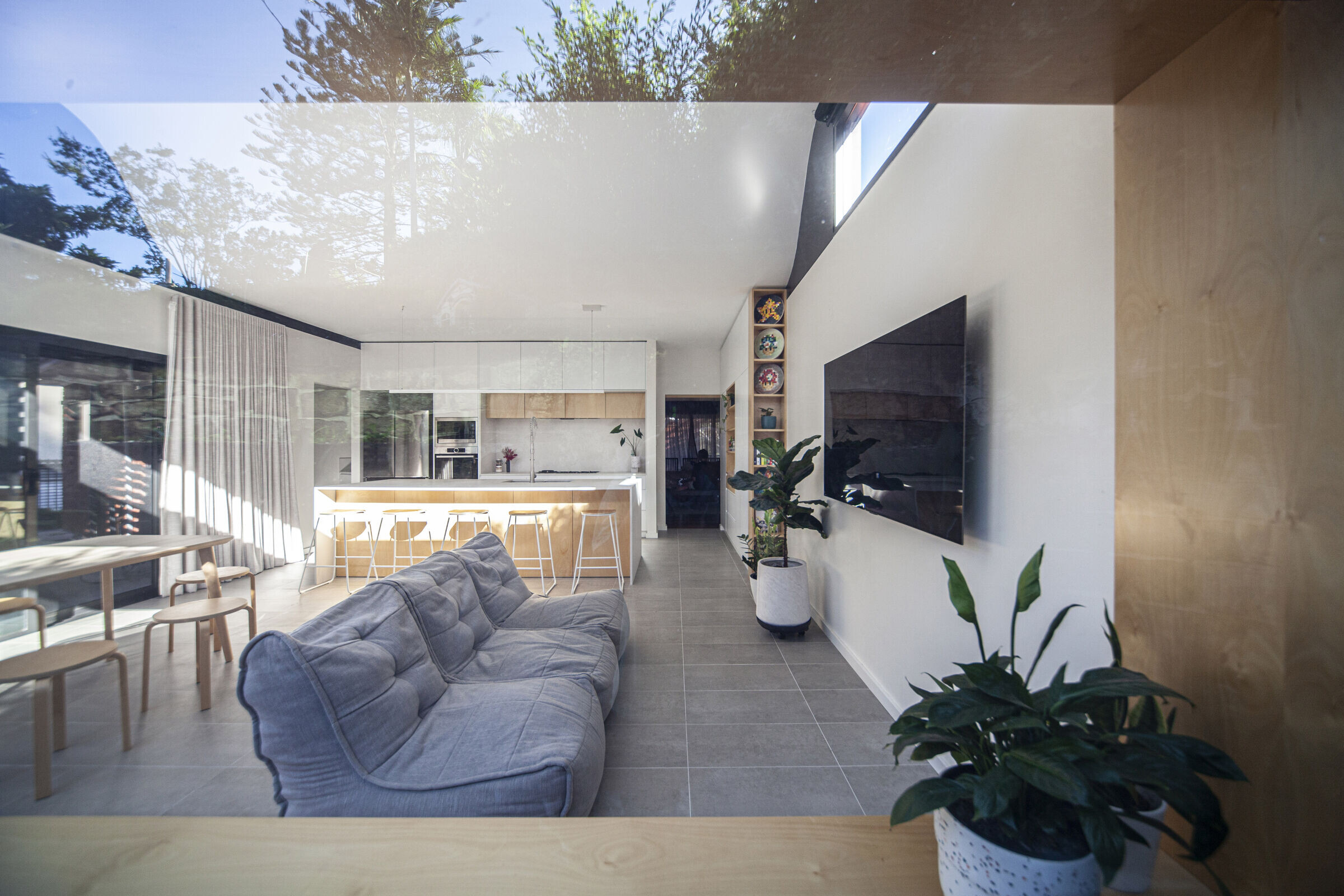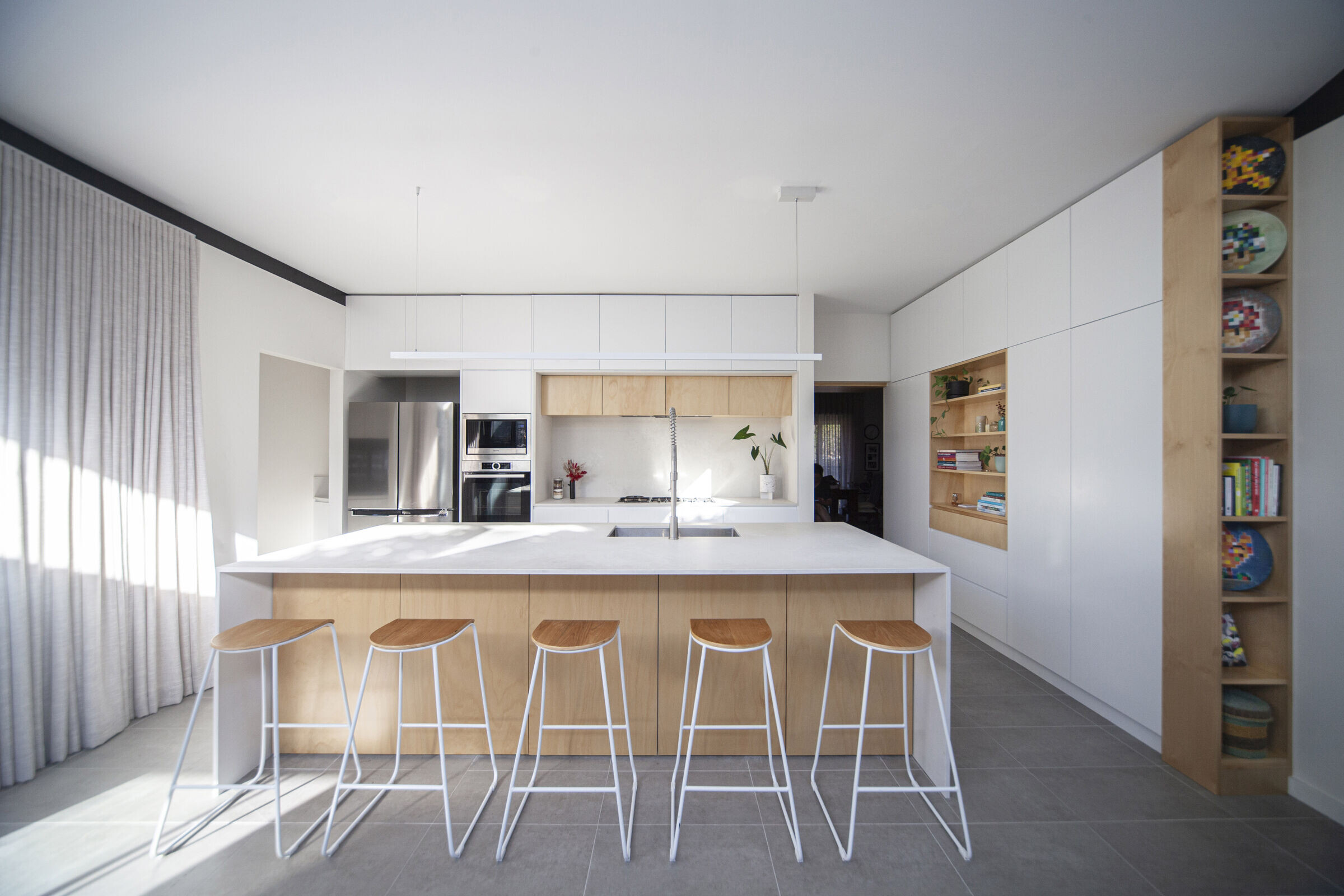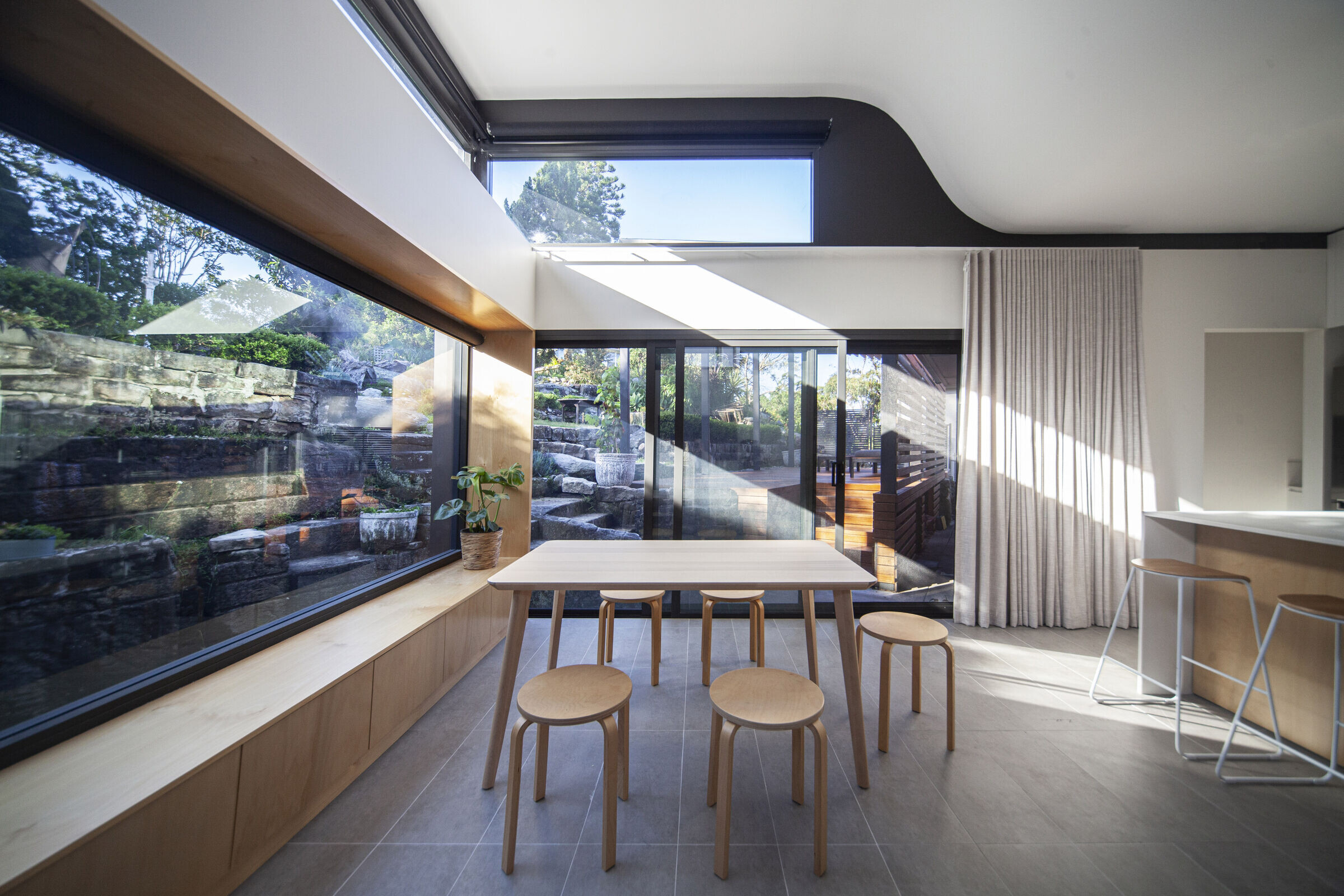 The project consists of dual built forms including the combined living, kitchen and dining space and the outdoor room. These two forms open up and out towards the garden, providing visual connection, daylight and also privacy from the neighbours. It's a new modest space where the family spend most of their time together.