The project concerns an apartment in a building from the early twentieth century, in one of the most popular residential districts of the Firenze, Italy.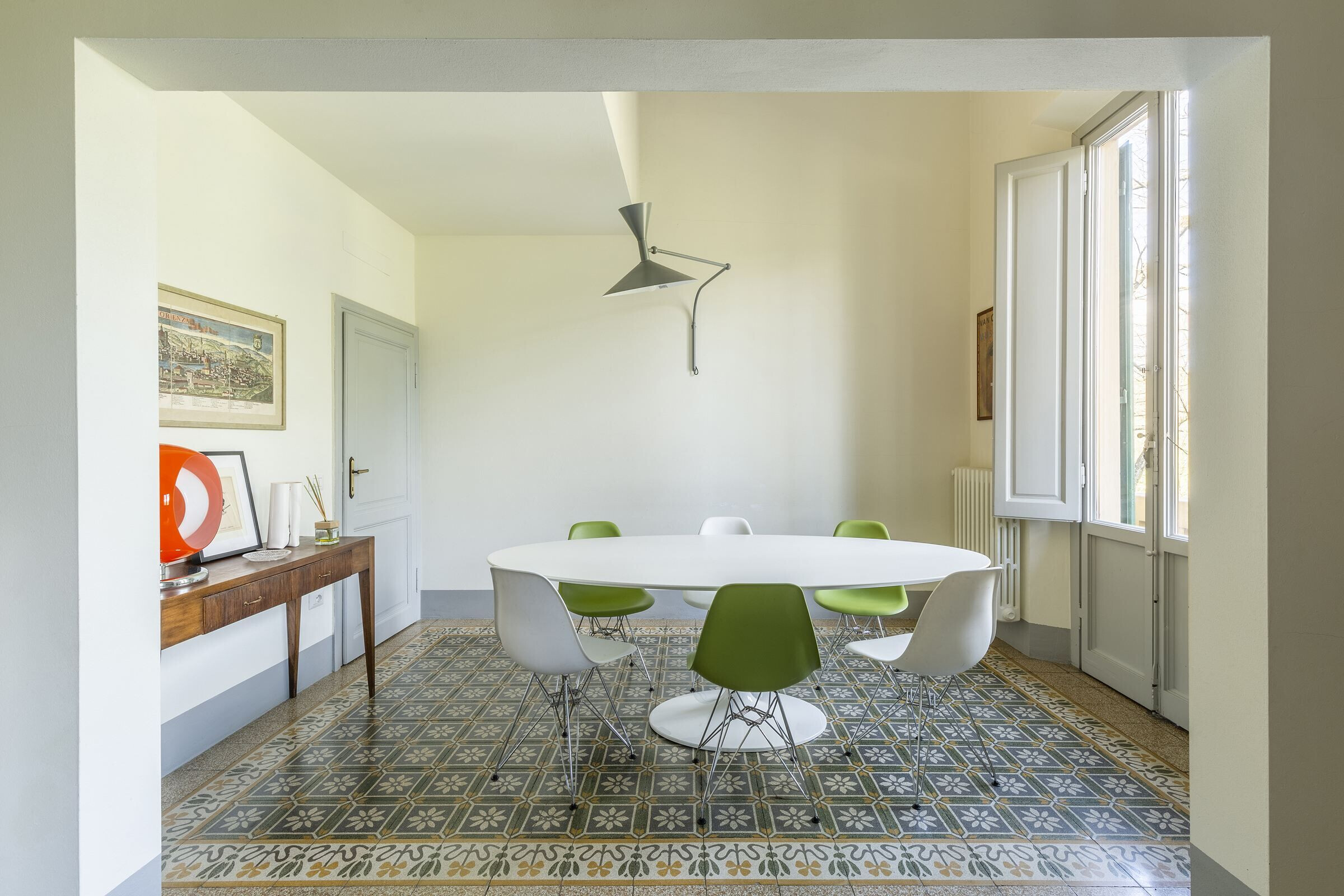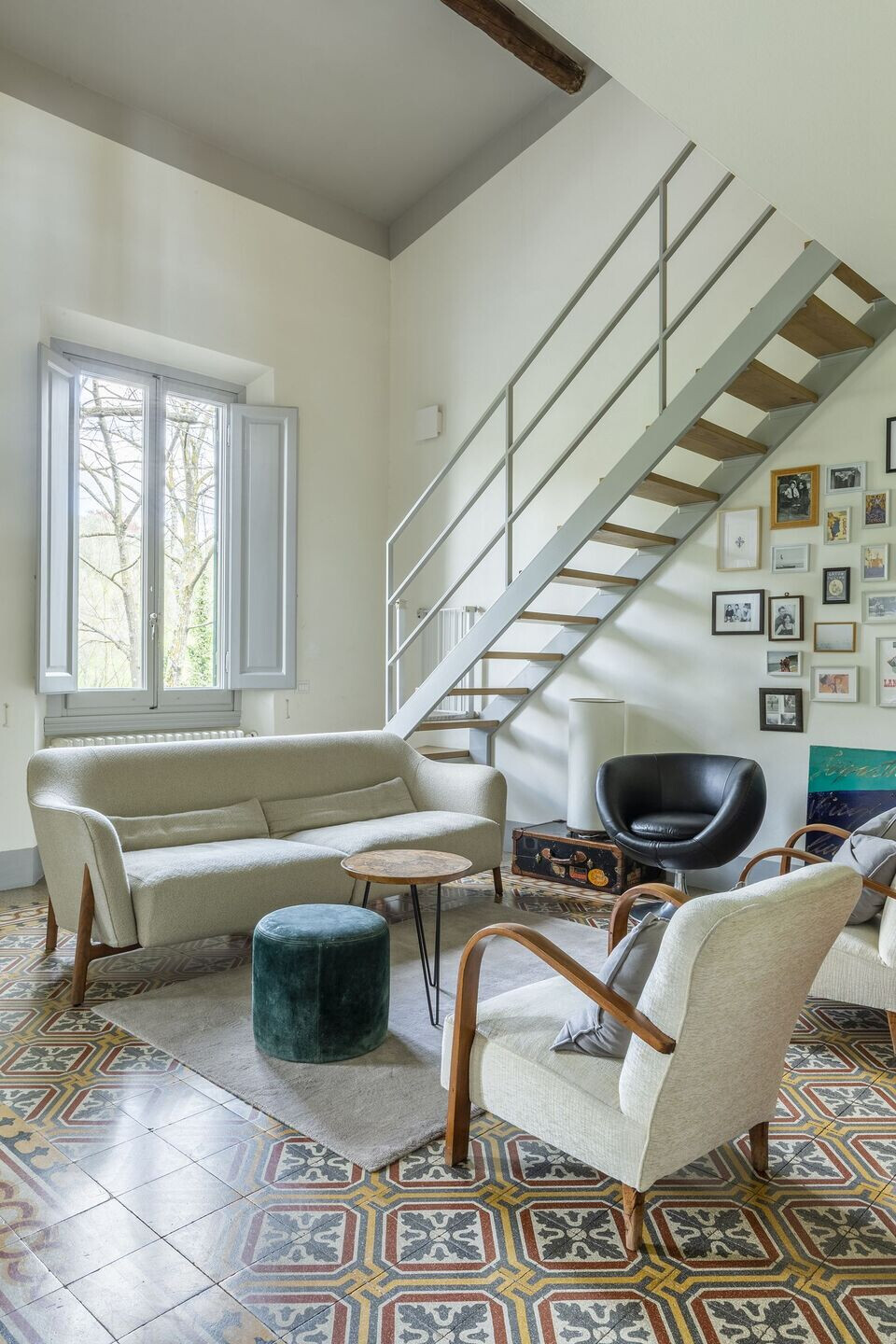 Thanks to the recovery of the attic, allowed by urban planning regulations, many of the original rooms have been enriched with mezzanines using the heights of the double volumes.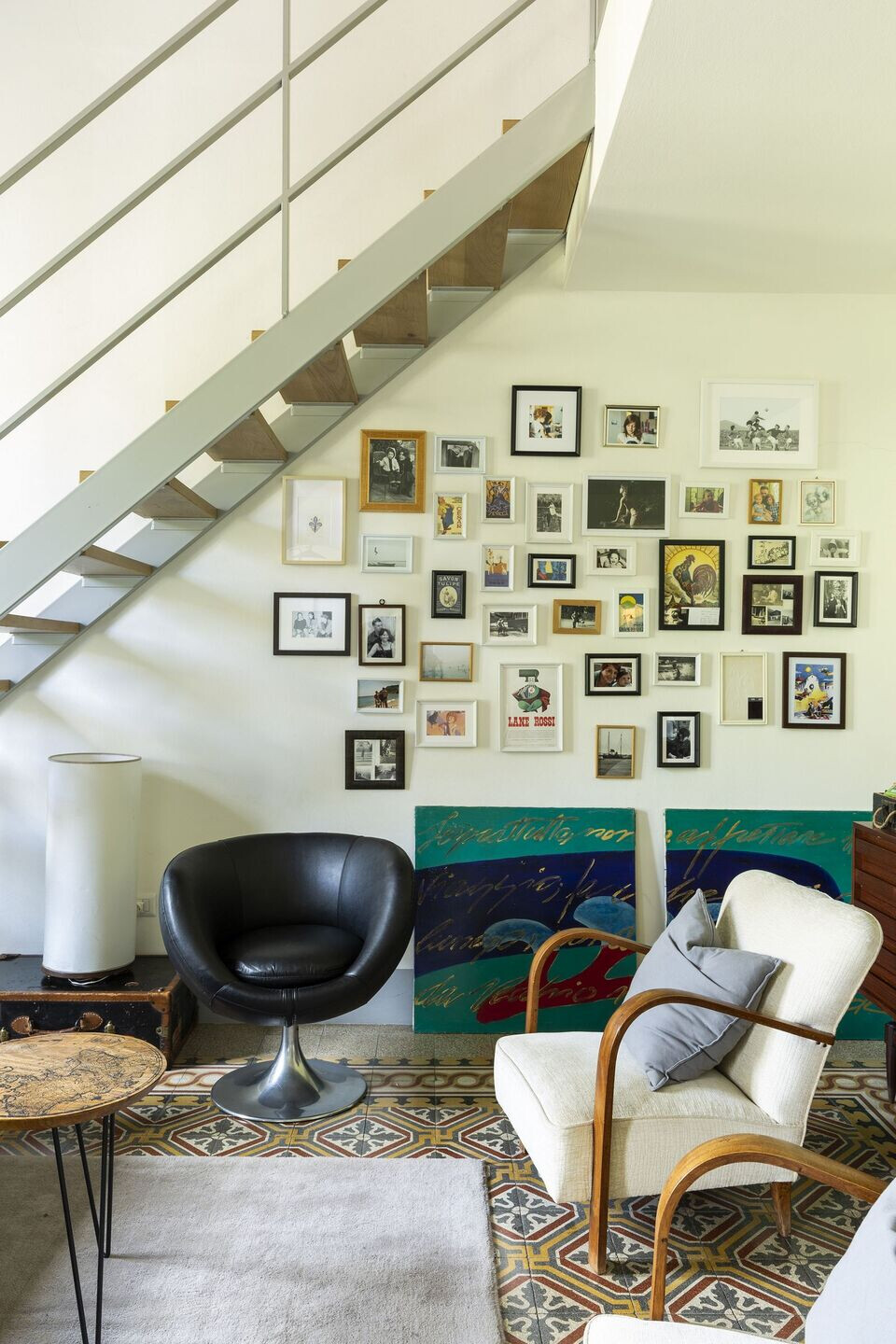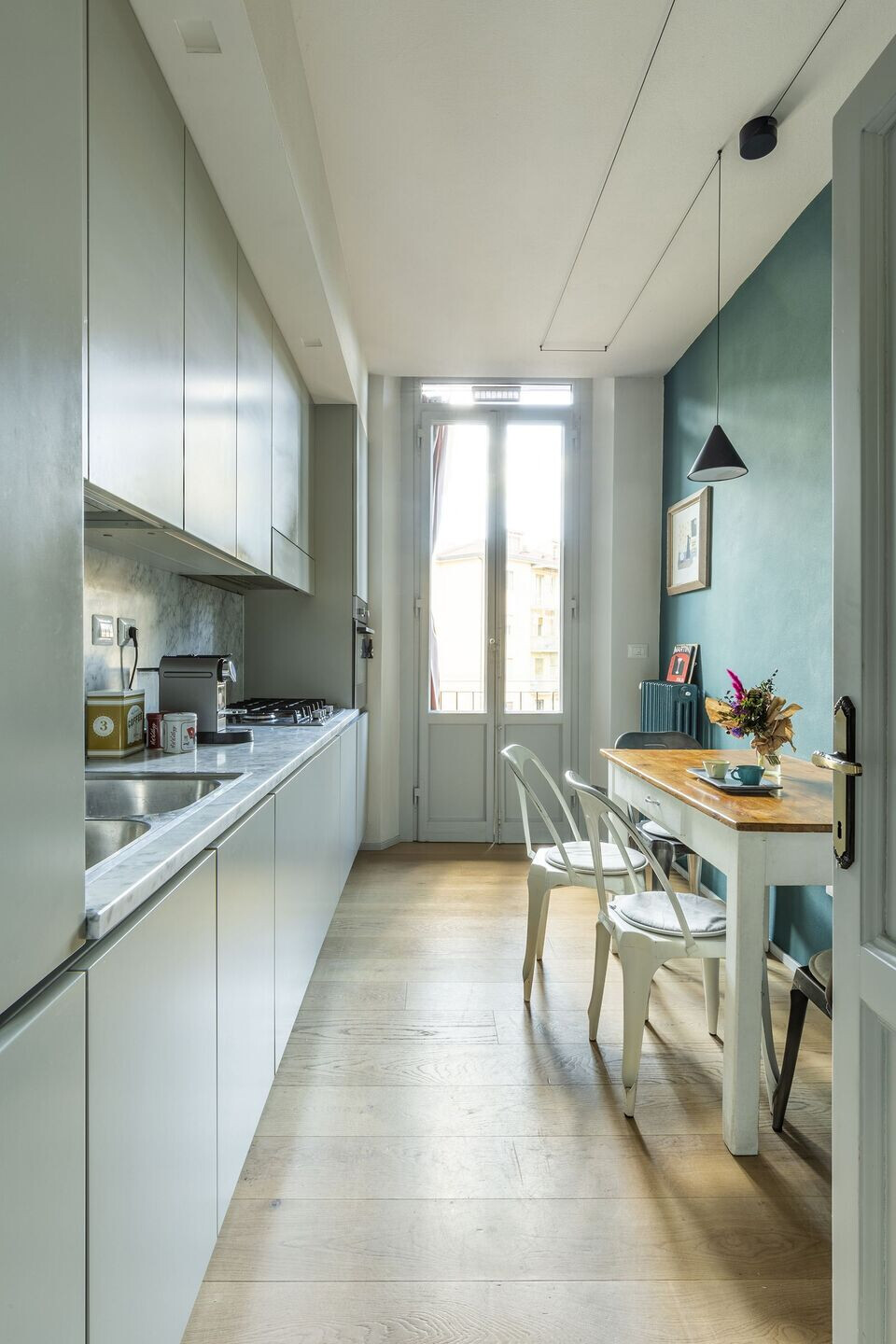 It was also possible to create a beautiful pocket terrace that gave light to areas of the house that were always in the shade due to the enormous trees on the road.
Despite this invasive architectural intervention, we have kept as much as possible value pre-existing buildings such as the floors in colored cement tiles, wooden window frames and ceiling beams.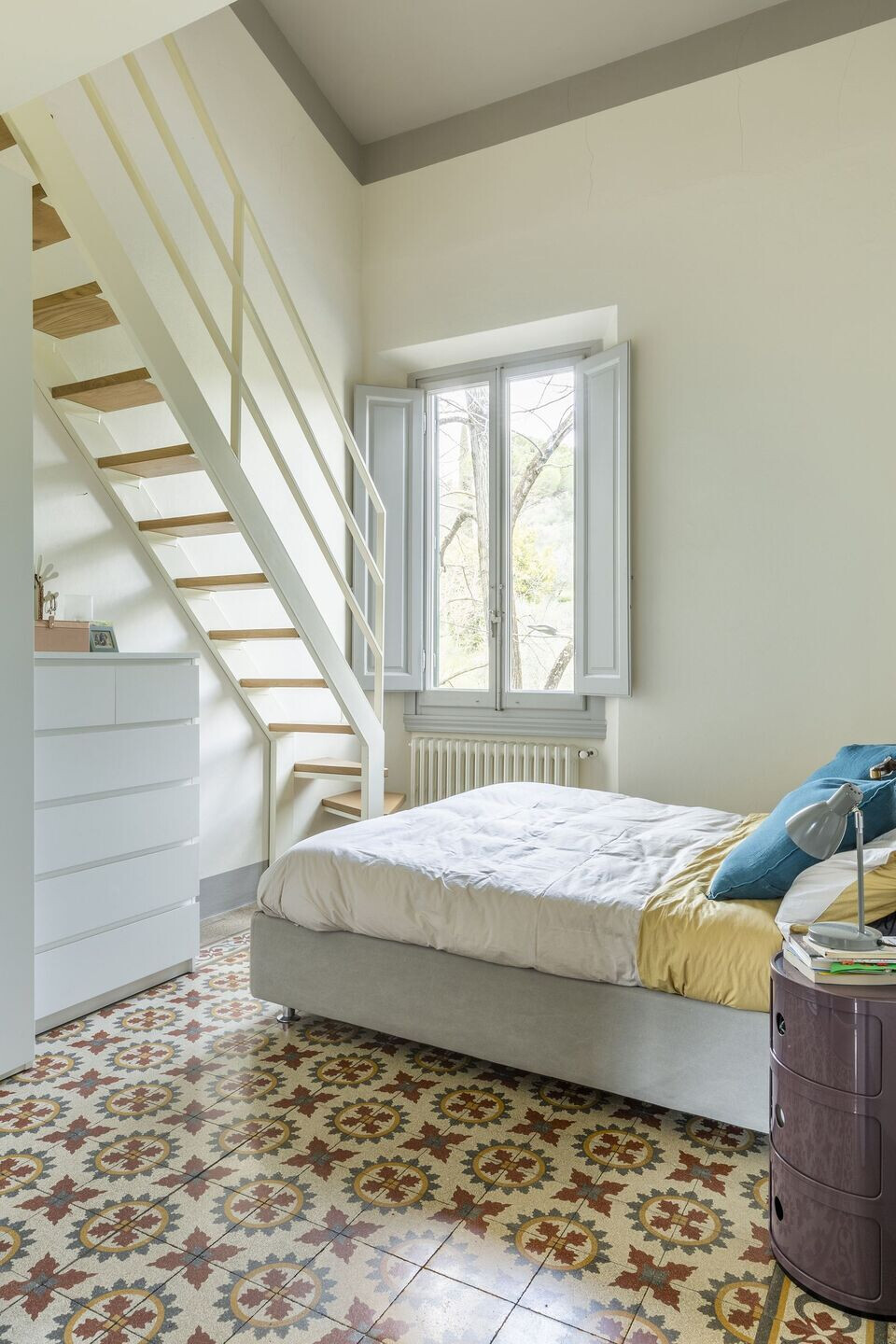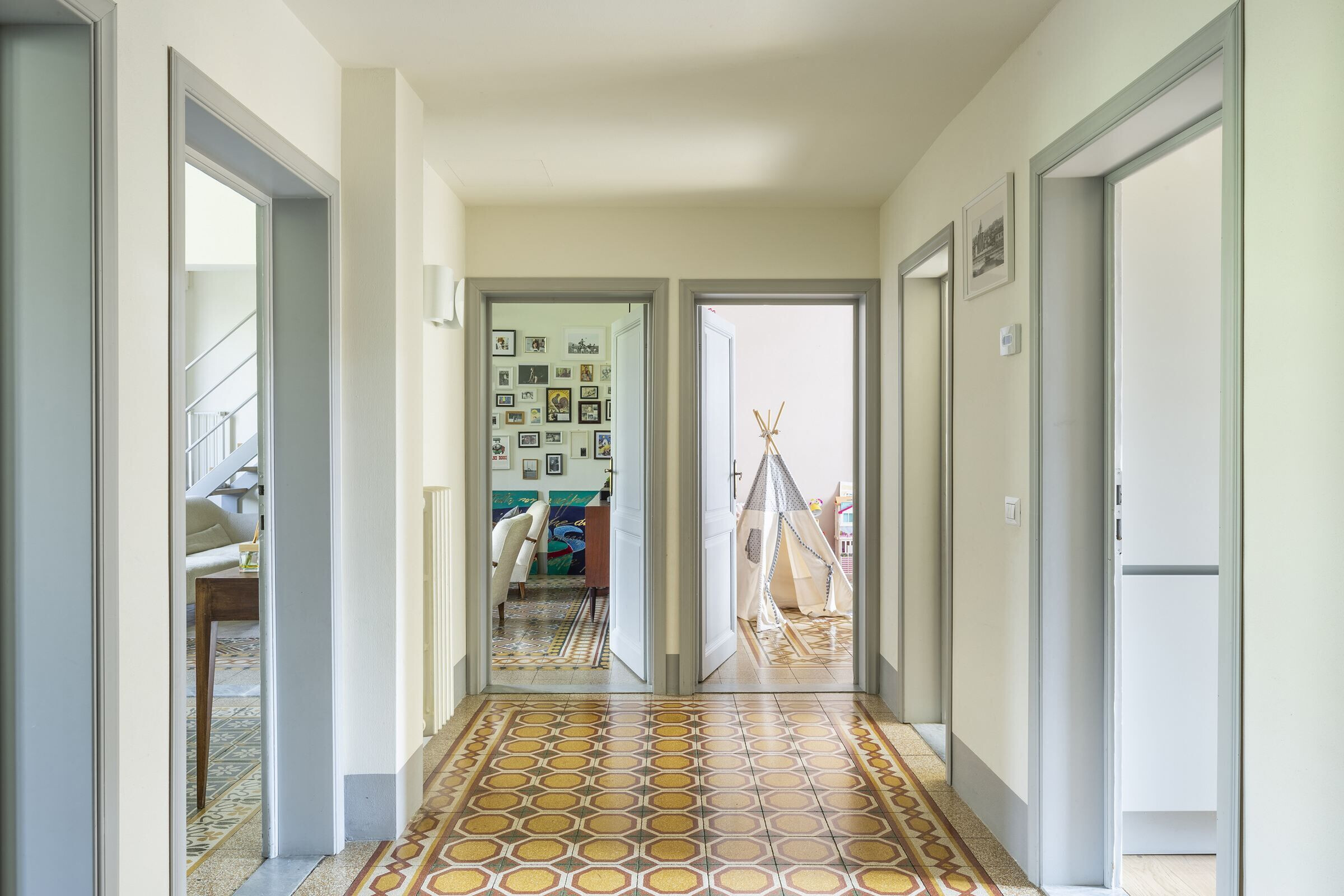 As for the furnishings, we have chosen design lights and furniture combined with vintage and recycled pieces to give the house a warm and welcoming look.