The conceptual basis of the project arises from the creation of volumes with different levels that are interconnected, creating different exterior and interior spaces along the smooth topography of the land.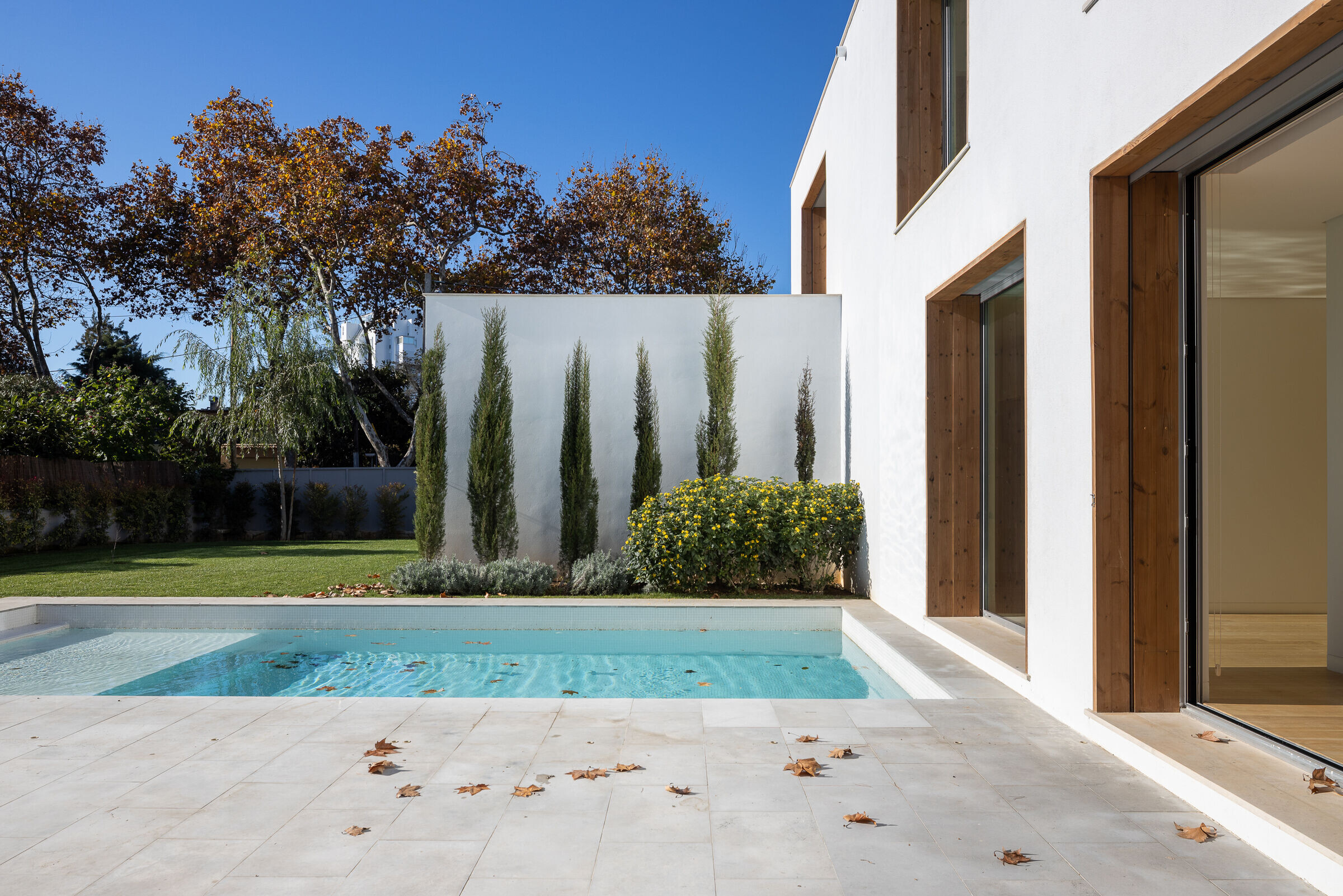 A simple blueprint composition reinterprets the sensitive relationship with the place where it is implanted.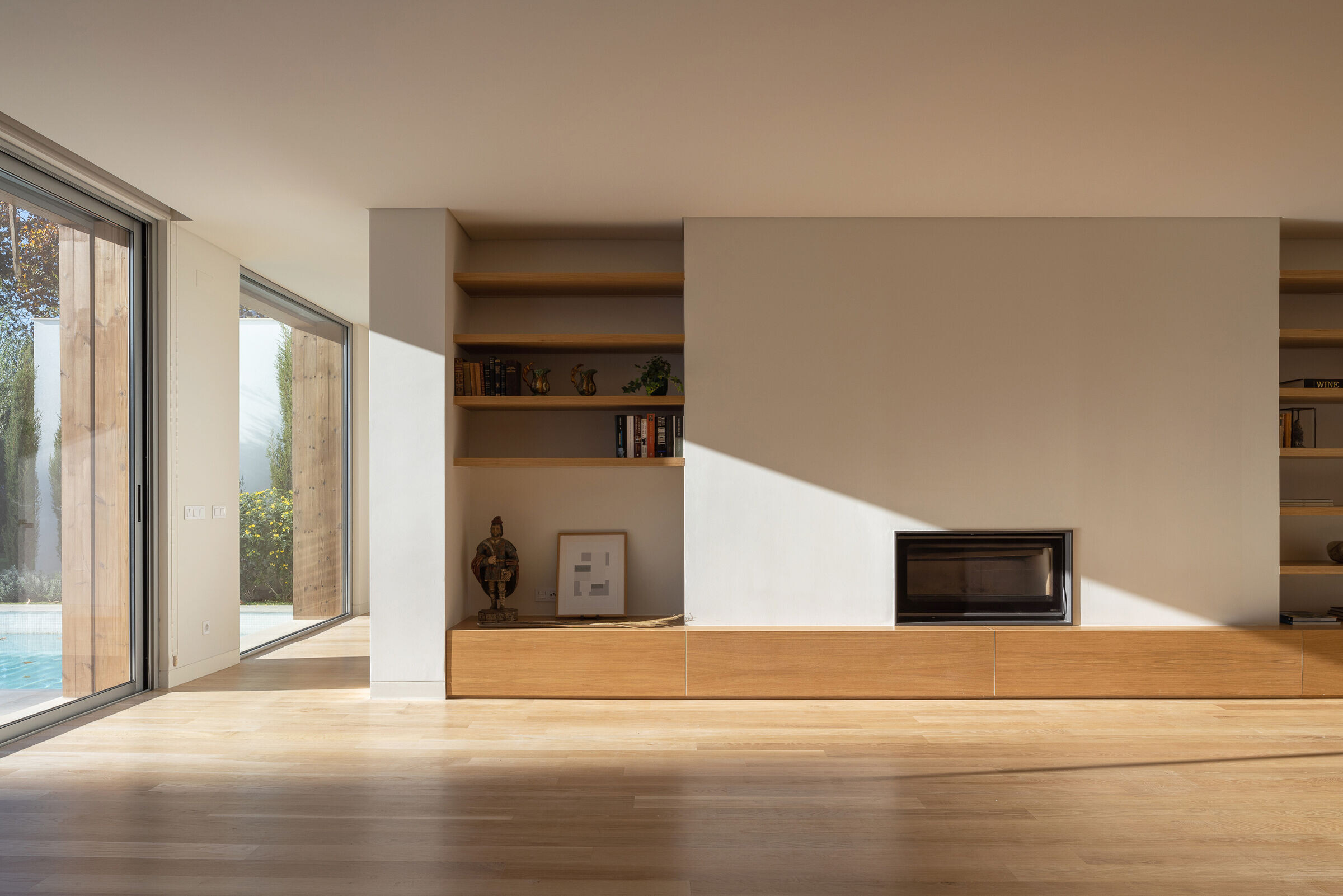 The spacious and bright interior spaces, through their design, the relationship between natural light and the chosen materials, reveal a certain balance and serenity. The house is organized in a coherent way, distributing the social areas on the 0th floor and the private areas on the 1st floor. An interior patio breaks the central volume of the House and becomes a more intimate space that accentuates the games of light and shadow that change throughout the day. The combination of white on the facades in harmony with the frames of the outer spans in oak wood and the relationship with the landscaping create a modern and minimalist reading.