A wooden box atop a large wall, concrete and glass. A contemporary vision that is introduced, lightweight, floating, as part of the image of the town of Santa Margalida, in the northeast of Mallorca.
The harmony of the proportions is essential in the house's integration into its surroundings, and also when it comes to living in it, moving through, grasping it in all its dimensions. In a sequence of exterior and interior spaces, of rooms directly related to courtyards, terraces and porches, the circulations offered are physical but also visual.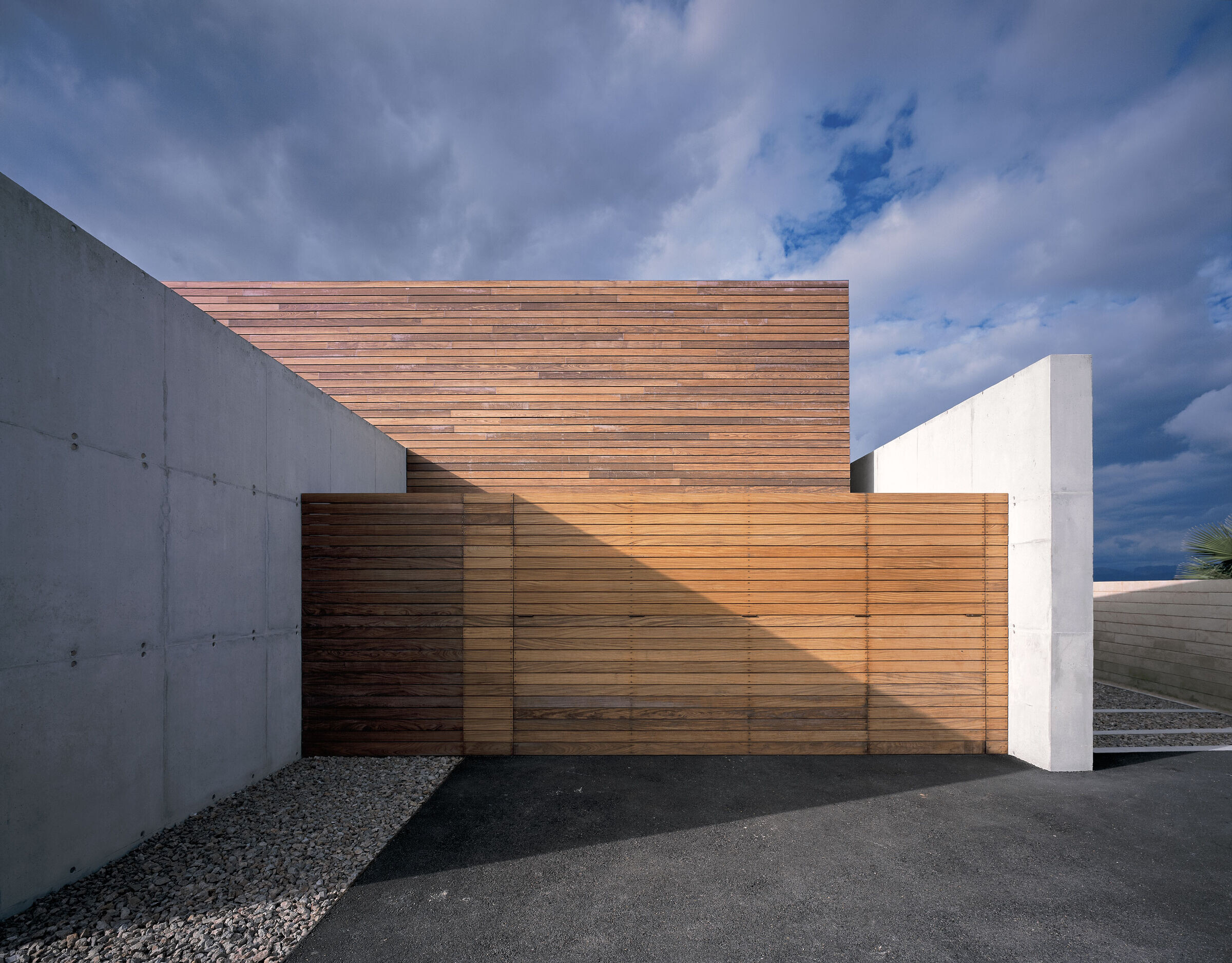 An architectural and compositional exercise pursues that harmony: a single module, measuring 1.35 x 1.35 m, serves as the foundation for the entire project and organises the different interior and exterior spaces of the single-family home. It's a framework, a grid that is perceived subtly: the same module configures everything. That presence, without dominating, ends up being understood as essential.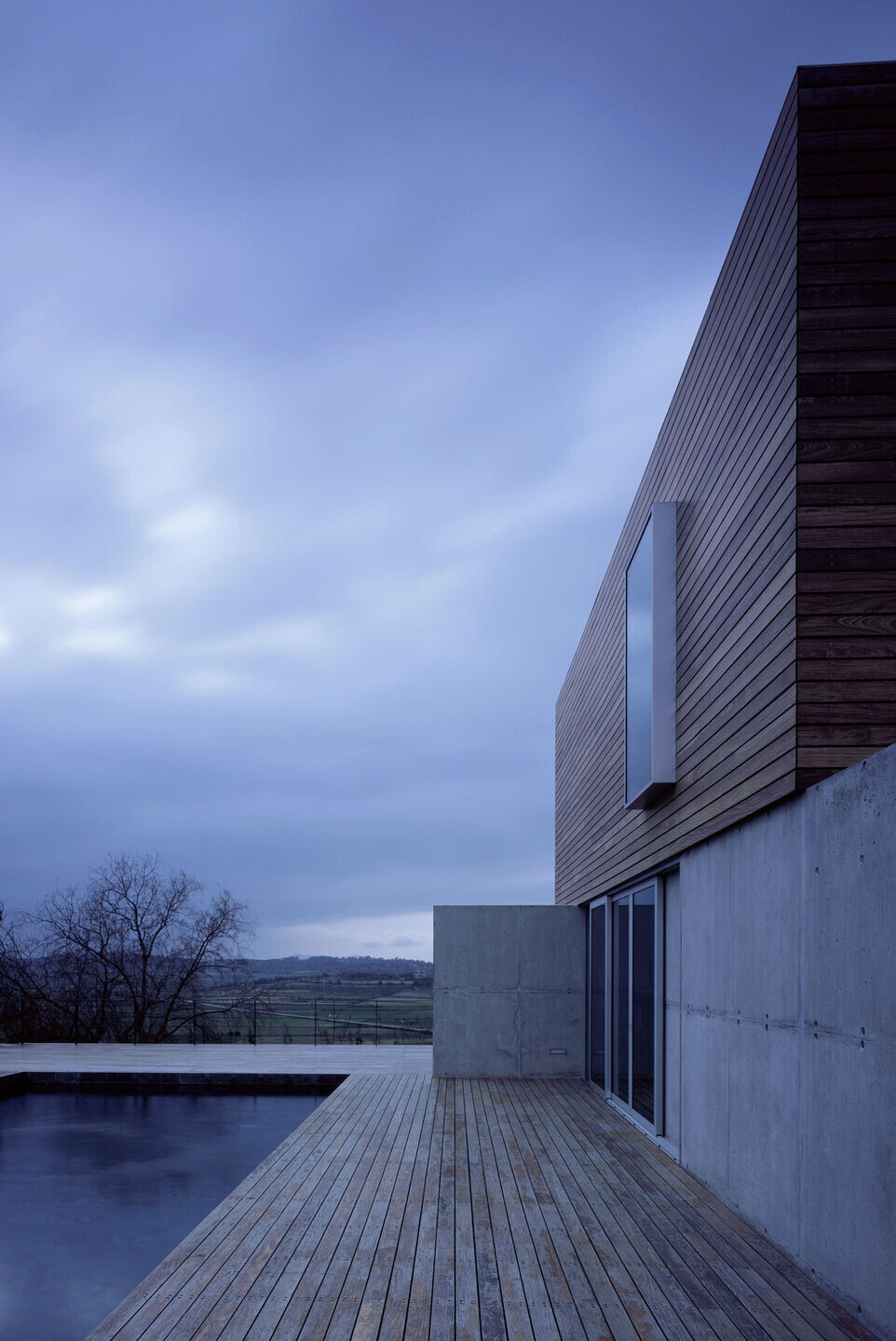 The square sometimes appears simple, in an opening towards the views of the neighbouring church or in the verticality of a window. Sometimes we see it doubled, marking the height of the interior spaces. Sometimes it is multiplied by four, to generate the entrance to the house or the open space for a tree in the courtyard, protected and private, where the slate pool is located. Other times, we find it by itself again, 1.35 x 1.35 m, endlessly repeated. It forms the concrete wall that runs along the entrance, and which acts as an enclosure, giving the house privacy and ultimately serving as its only support.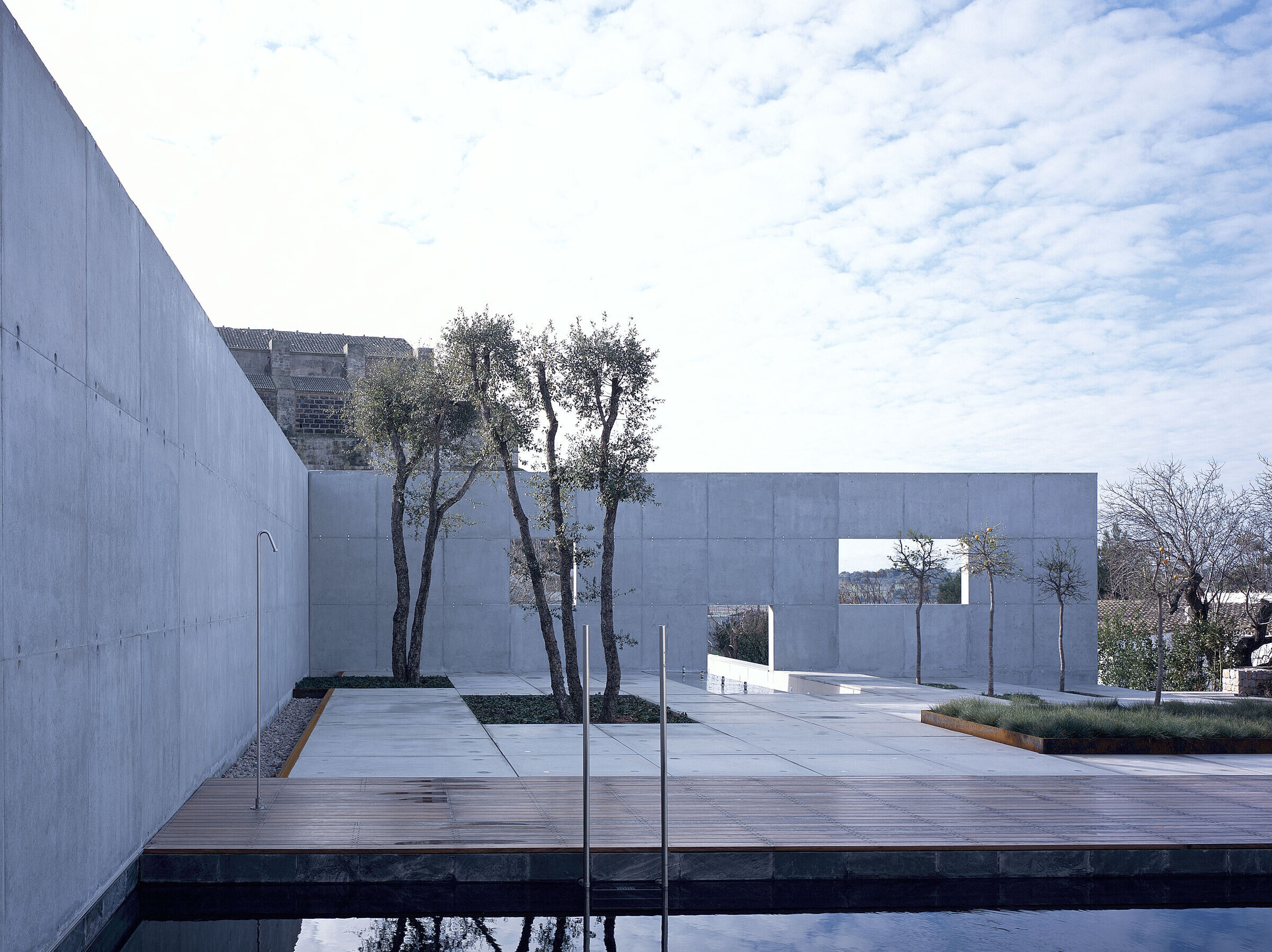 The flat roof reduces the visual impact. The top floor, clad in wood like a second skin, offers the warmth of a reinterpreted, updated stable, set atop the transparent swath of continuous glass that forms an interior living space providing constant views of the outdoors. Spaces to inhabit all year round. The closed wall with its accompanying greenery not only provides privacy to the house's inhabitants, but also softens the limits of the surrounding urban area.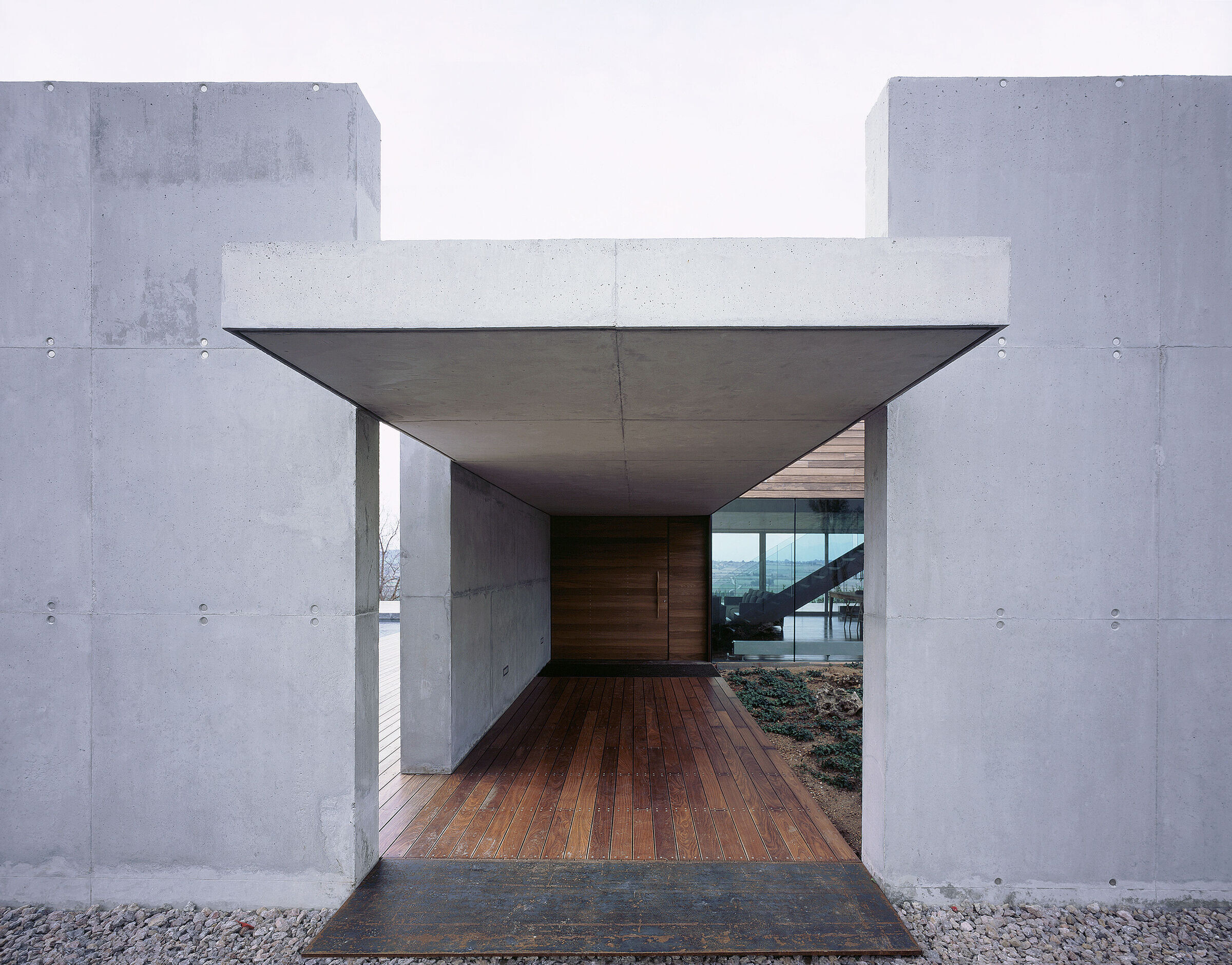 Pure geometries, austerity, a play of refined volumes, of textures and tones that are both different and in tune. A symbiosis of warmth and chill, of proximity and spaciousness. Economy of materials: just concrete, natural wood and glass. Protected, yet open to the immensity of the landscape of the central plain of Mallorca, with the Serra de Tramuntana in the background.