This town house is located in the historic centre of Mindelo on the island of Sao Vicente. The design considered local manufacturing conditions as well as cultural and geographical contexts and the demands of the local climate.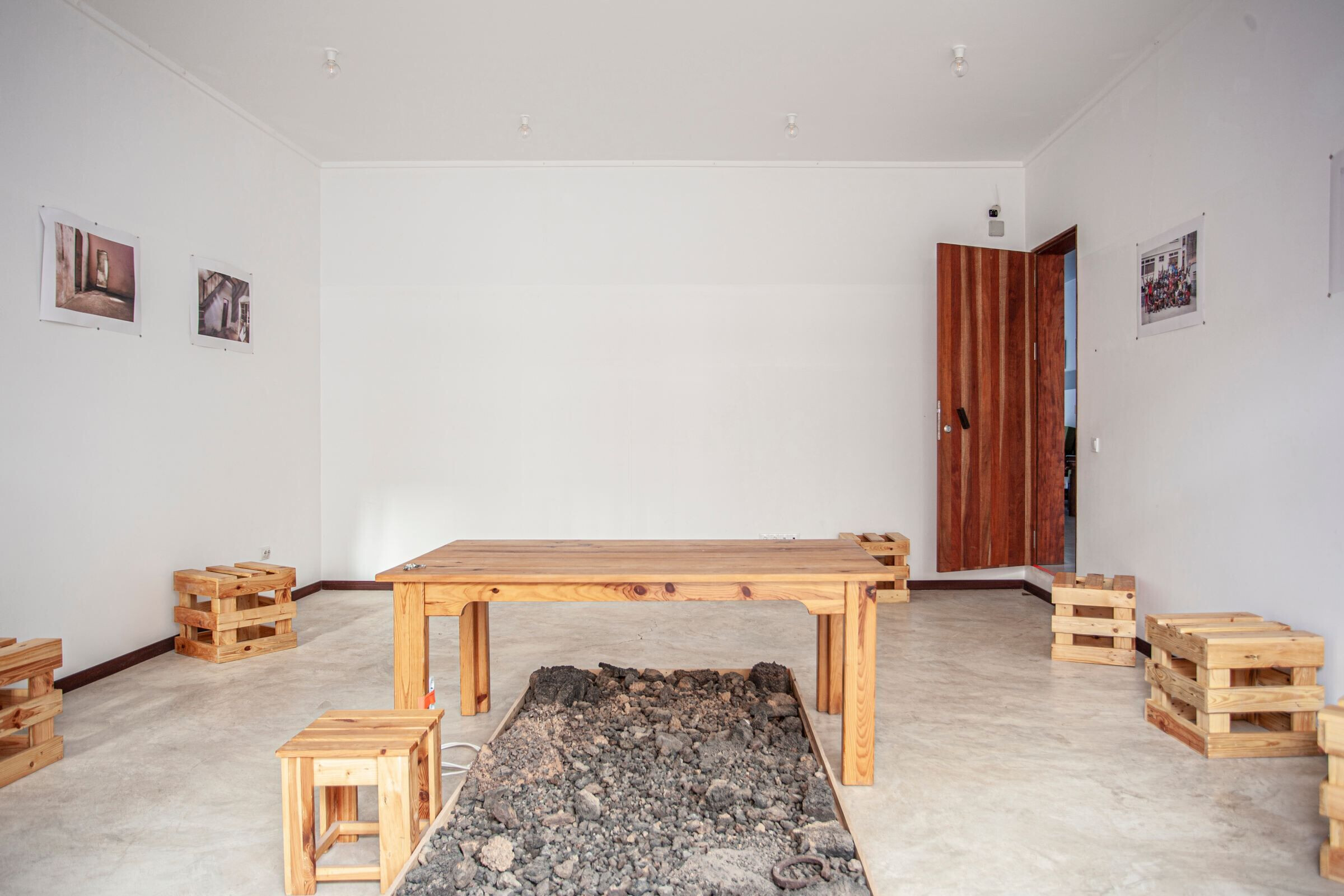 The complex consists of a stepped building, a tower that connects each level and serves as a space for additional functions, a well and a communal kitchen in the courtyard. The main building houses an exhibition space, along with apartments and guest rooms.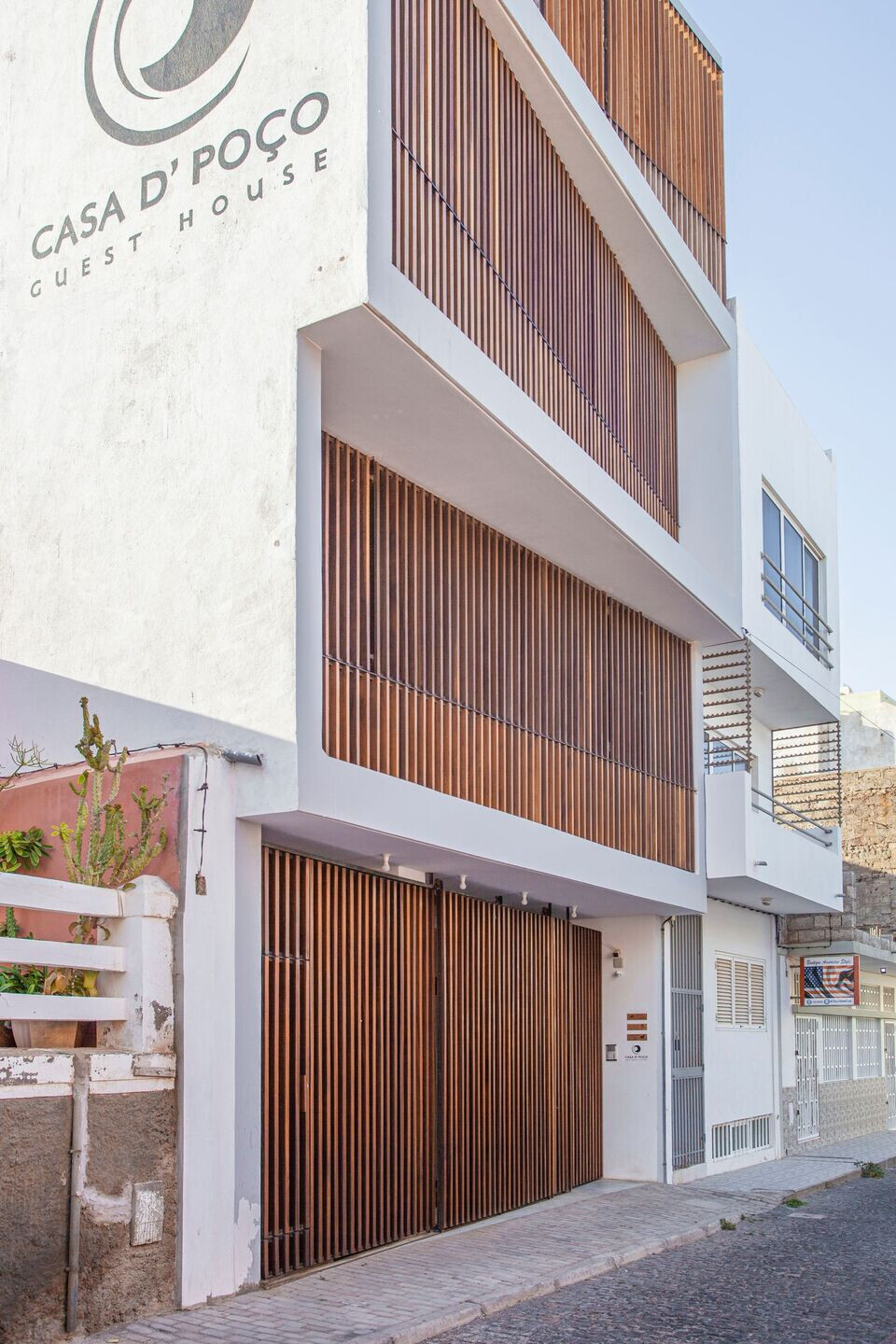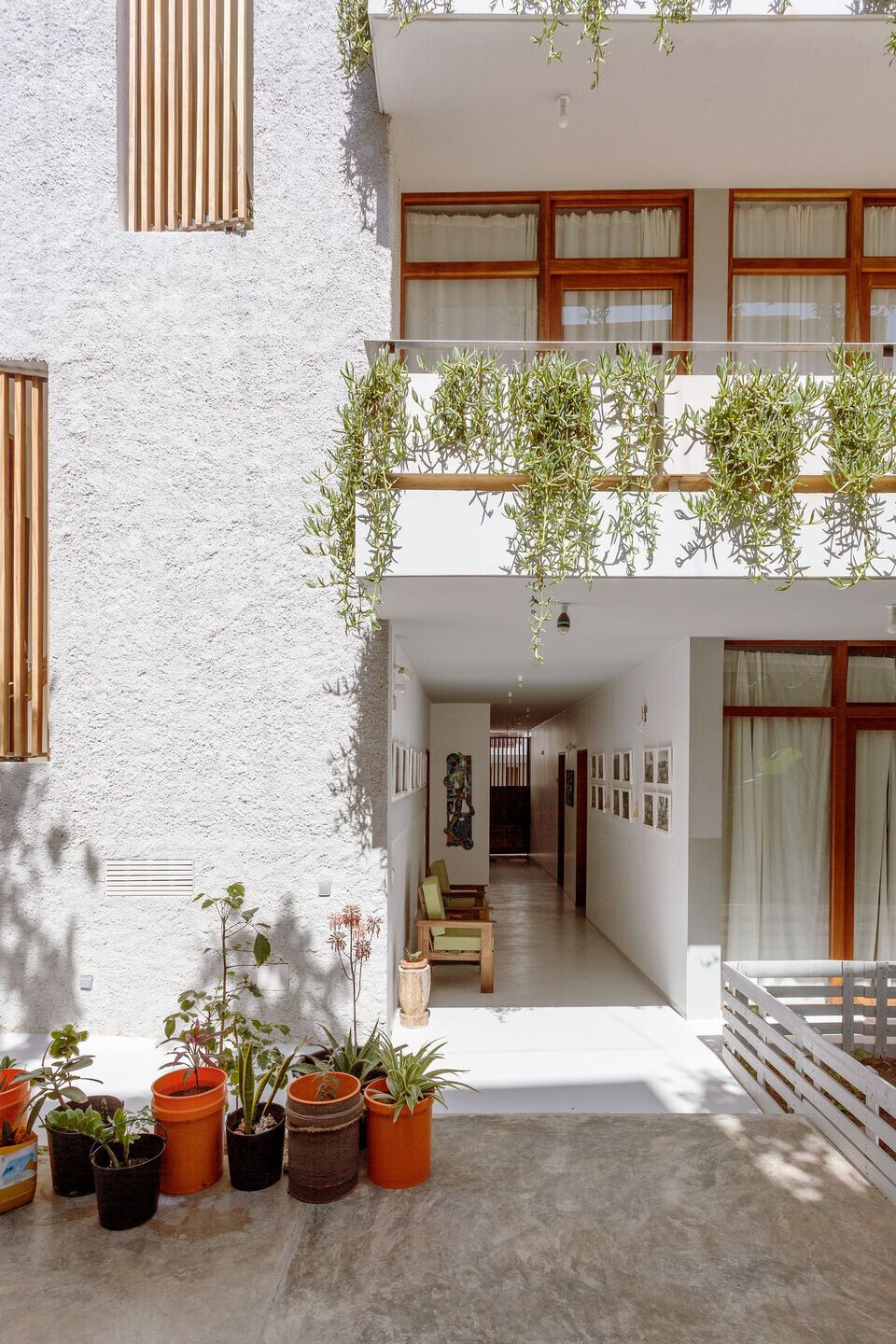 The tower's open vertical wooden slats provide ventilation in Cape Verde's continuously warm climate. The front facade is clad with a wooden screen to offer shade and was inspired by Josef Albers' lithograph print 'To Monte Alban'.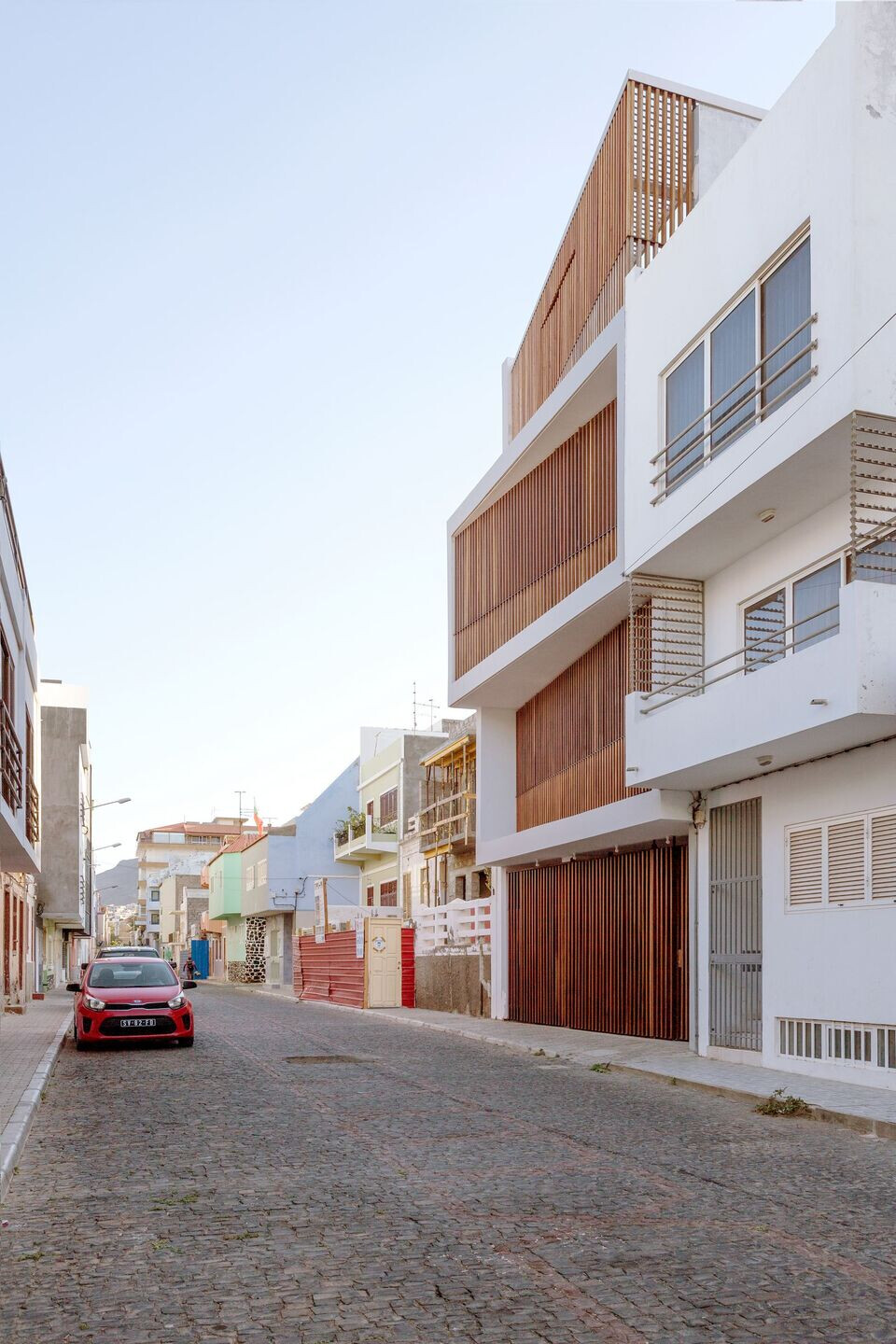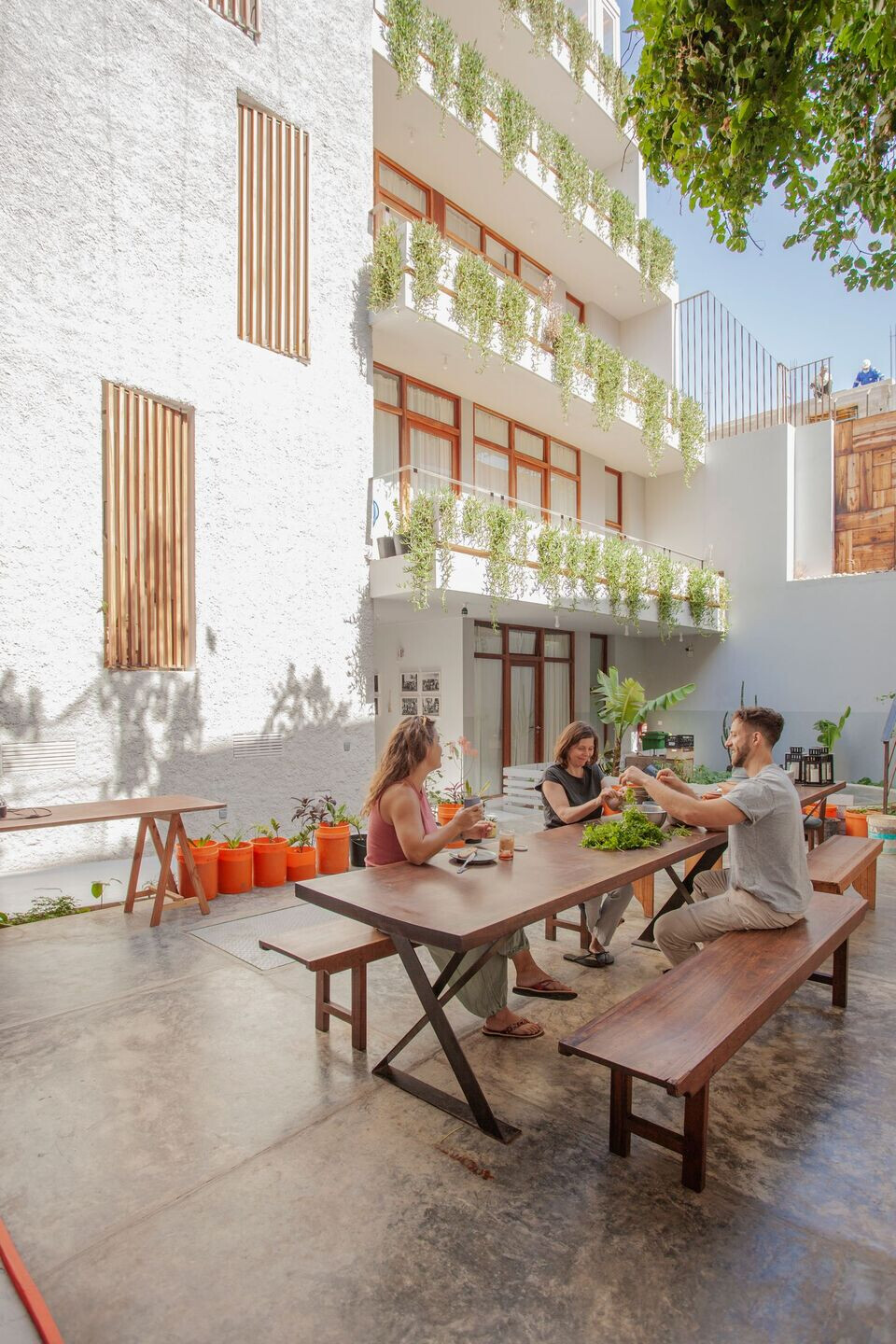 The rear facade features cascading green terraces reminiscent of the agricultural fields of the nearby island of Santo Antao. When a rare spell of rain hits, the water is channelled like a cascade into the garden, where it is stored in a cistern to water plants. The building's well and solar panels allow it to be largely self-sufficient.