The design is determined by a long and narrow plot with a slight inclination towards the sea and thick with pine trees, together with the needs expressed by the clients. Instead of a single long volume that would leave little space for the garden, the proposal develops a single-family house in two volumes, both with double heights. The main volume is located very close to the coastline: both the daytime areas located on the lower floor, as well as the bedrooms on the top floor enjoy the proximity of the sea and the views. The secondary volume is located at the other end of the plot, on the northern side adjacent to the street. It includes a garage on the garden level and an outdoor gym under a large porch on the upper floor. The volumes, with setback and overhangs, are built up or emptied out according to their use.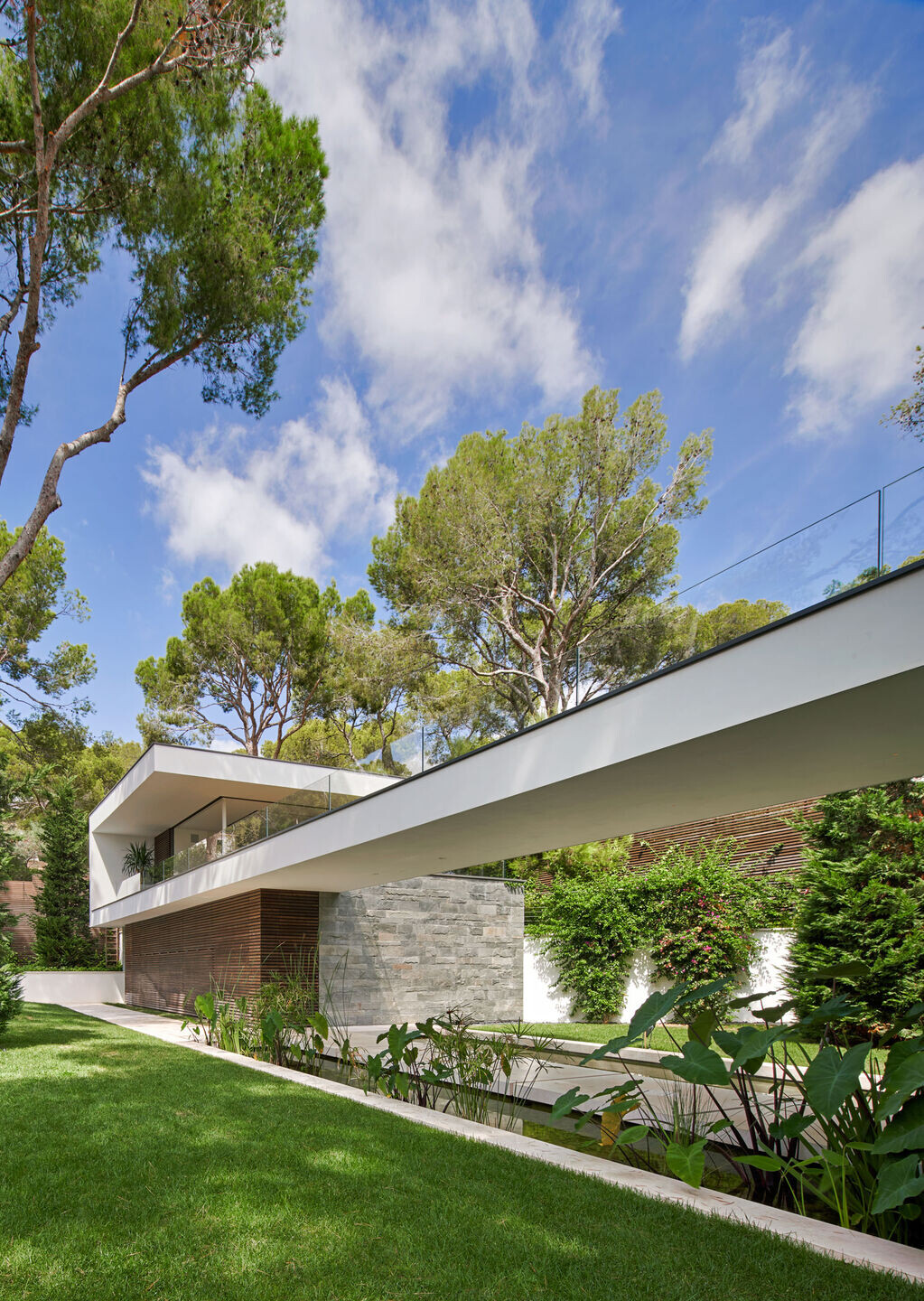 There is total communication between the two volumes, which, in continuity, make up a single house. A walkway between the two not only forms a path through the middle of the garden, but also creates three levels of relations between the house's two volumes. On the upper level, an exterior walkway connects the bedrooms with the gym area. At the garden level, it becomes the covered path to the entrance, which crosses over a pool of water. There is an exhibition space on the basement level.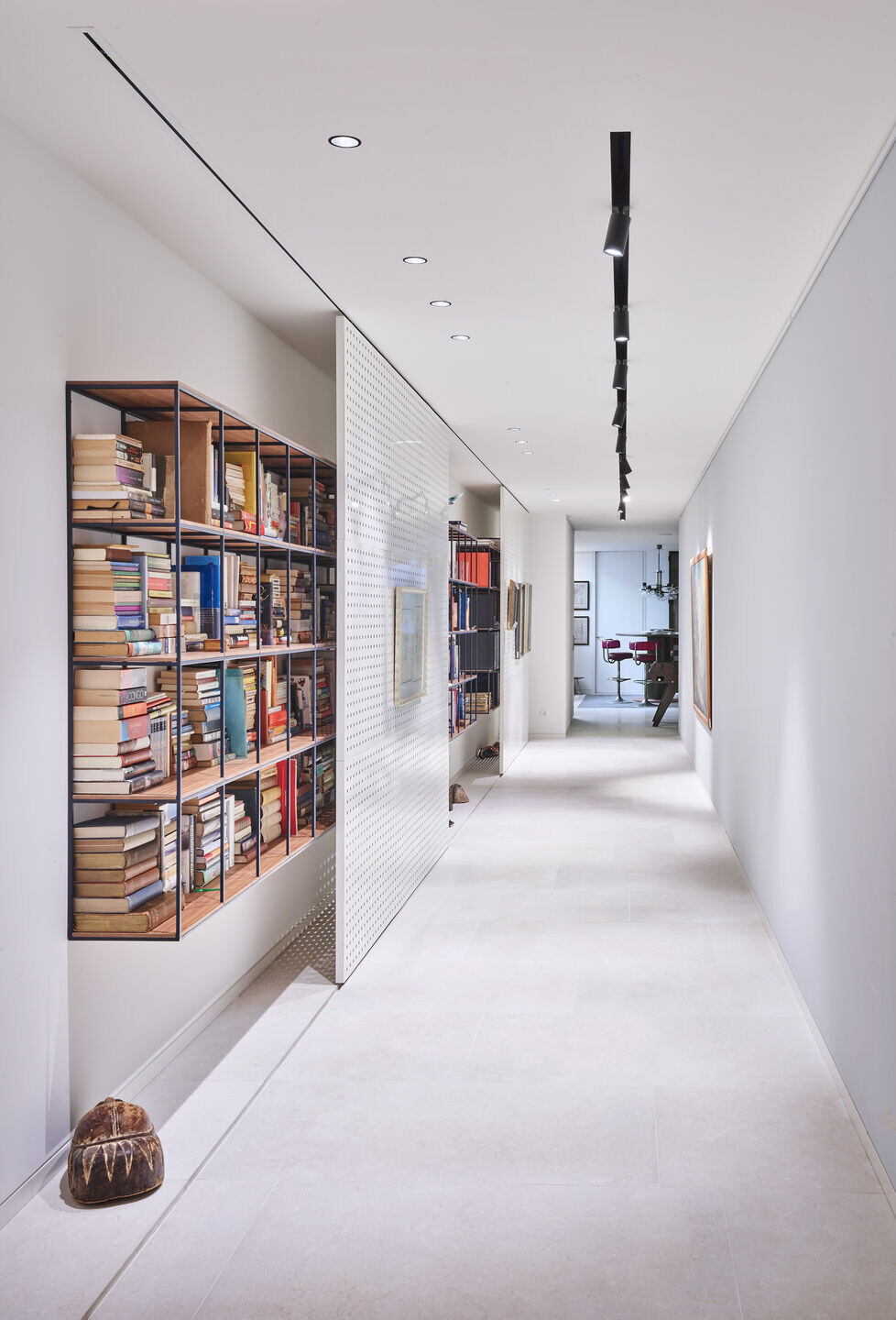 The bamboo slats mark the rhythms of the façades and the limits with the exterior, and they offer privacy from the neighbouring plots. A play of transparencies takes place in different points of the house – a state of seeing without being seen brought about by creative lattices on sliding guides and low walls, which, while distributing the space, opening or closing it off from the outside, also create a variety of lights and shadows inside the house. The skylights and glass elements give it the brightness of the Mediterranean coast.