House 1608 is a house located in one of the urbanizations of the small town of Begur that stands out for its panoramic views of the Mediterranean.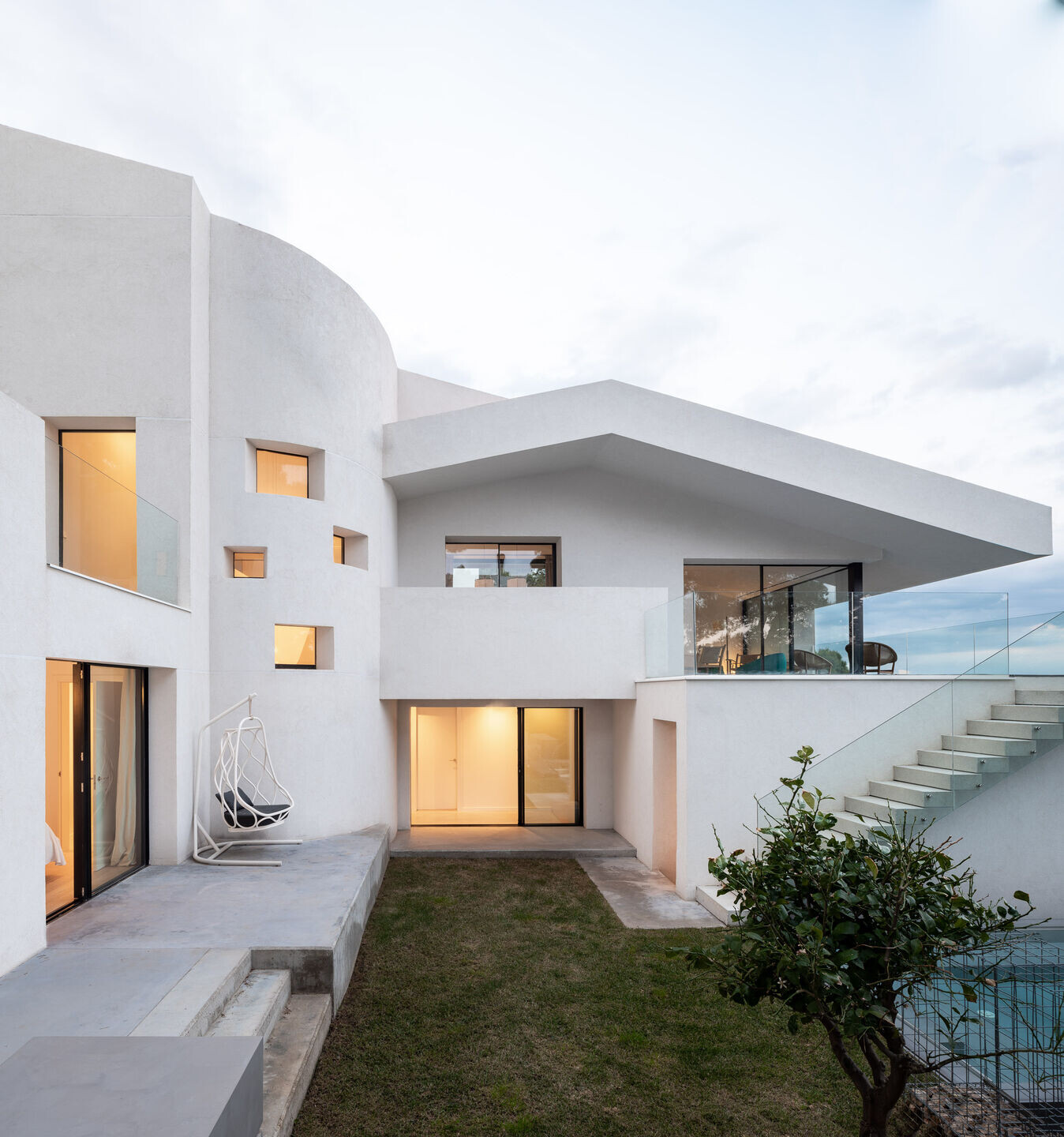 The project was born from the need to give a new vision to the interior spaces of the house and how they relate to the immediate exterior and finally to the views. The great challenge of the intervention is to allow these wide spaces to coexist with the existing structure. It is for this reason that a metal shelf is designed that, apart from filtering the circulation space of the day zone floor, acts as a structural support.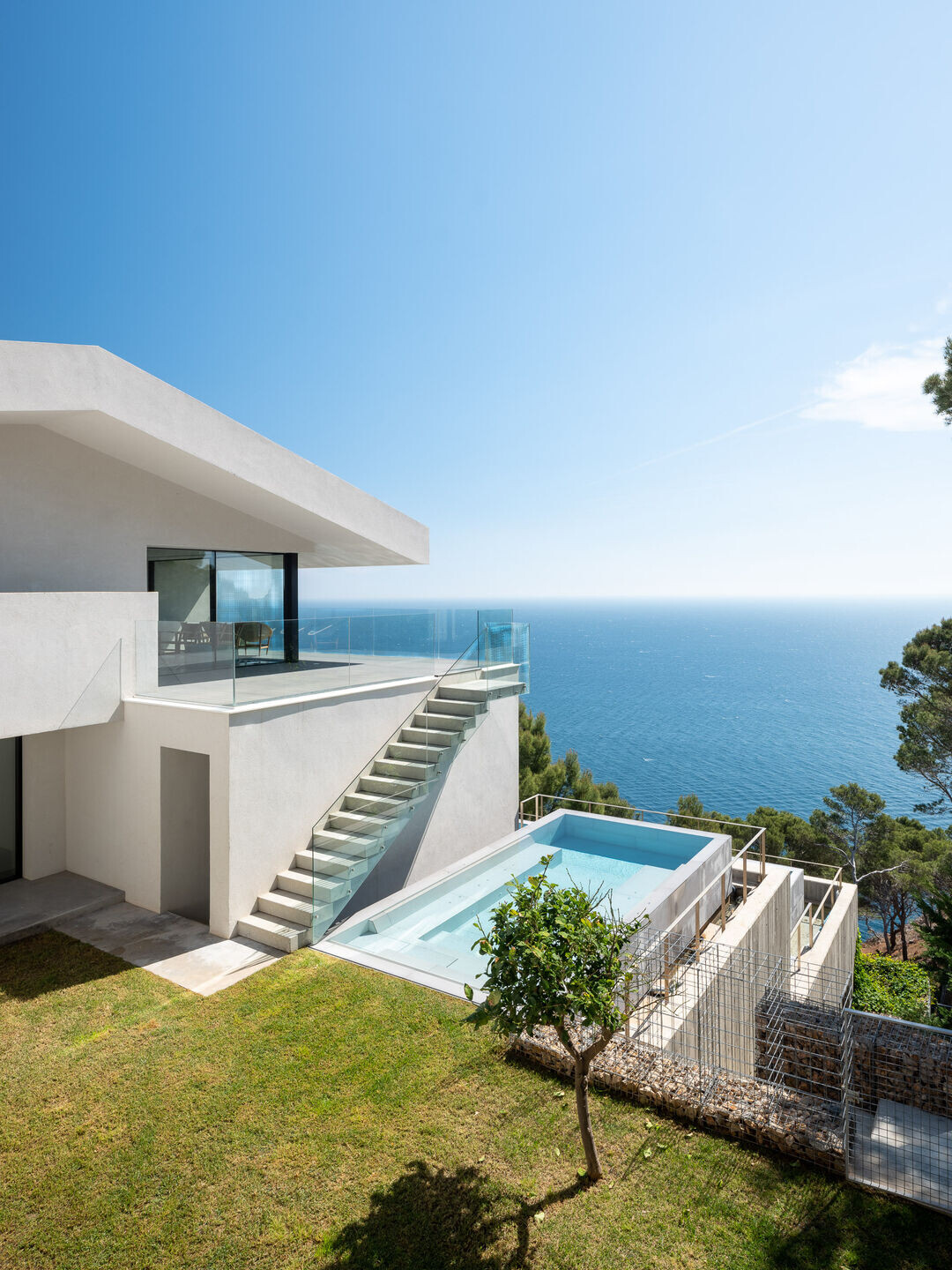 Since the plot unfolds on a steep slope, descending from the street, on the ground floor are the access, a toilet and an entrance patio, as well as the garage.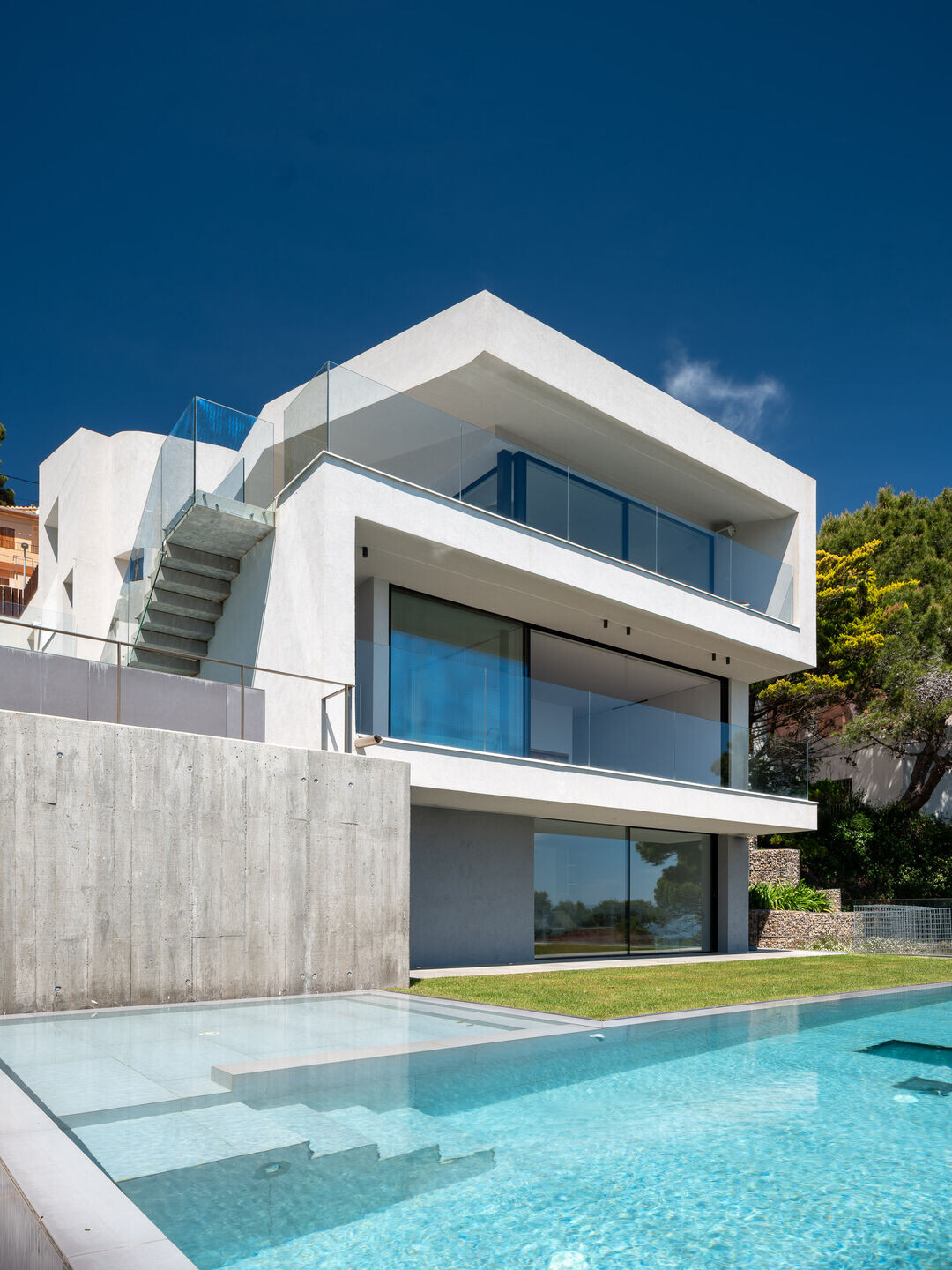 On floor -1, we find the day area. The different spaces that make it up really function as a single space at different heights, a gesture that does not allow us to discover the views as we go. At the back, and embedded in the land, we find a courtesy toilet and a suite-style room for guests. From this level you can access an outdoor space in the form of a terrace that functions as an extension of the living room.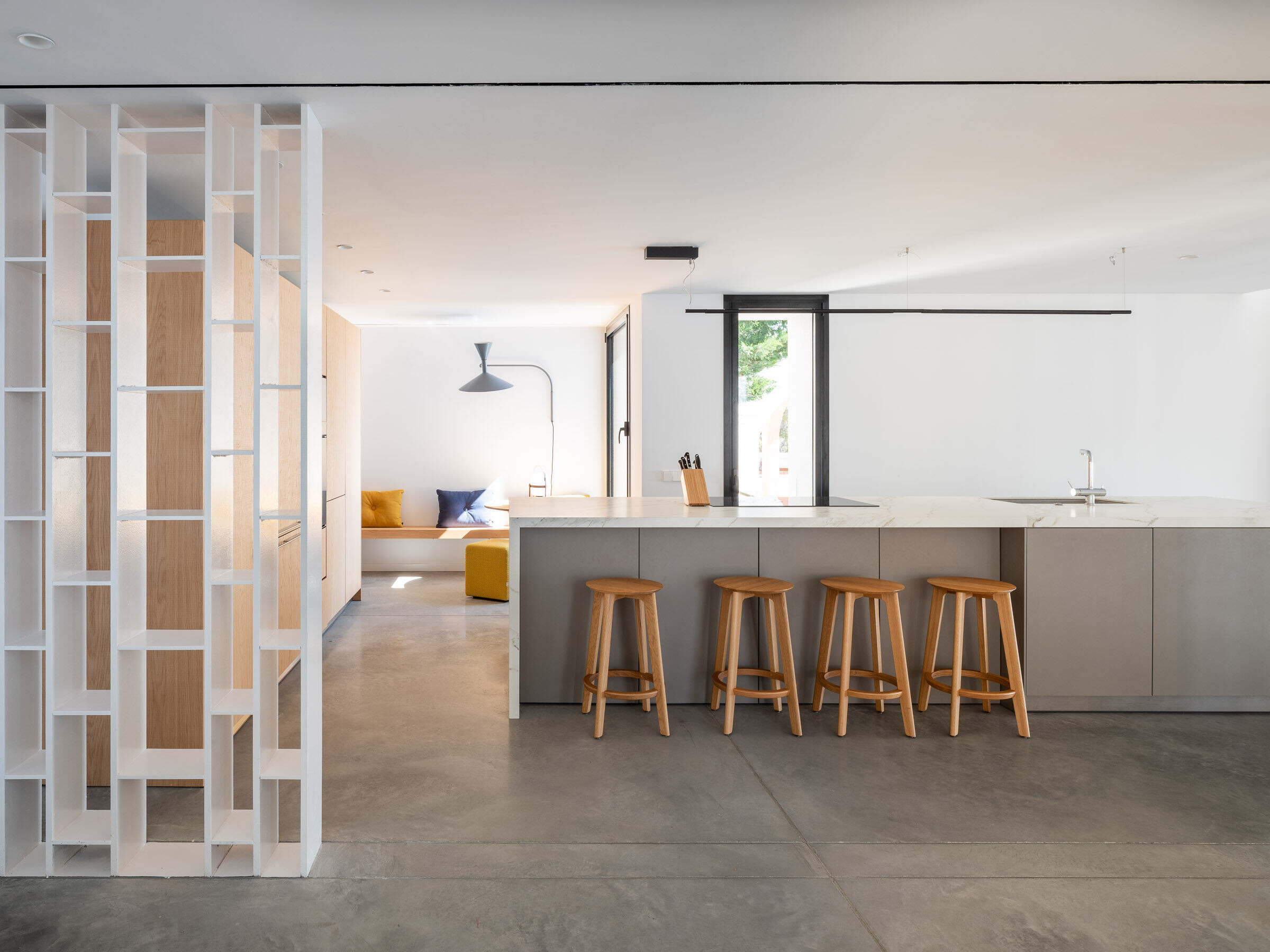 The -2 floor is made up of the night area (made up of four suite-type rooms) together with a laundry room and a study that is illuminated through a patio. From this level you can directly access the first exterior platform, which, like the house, is also located in different levels.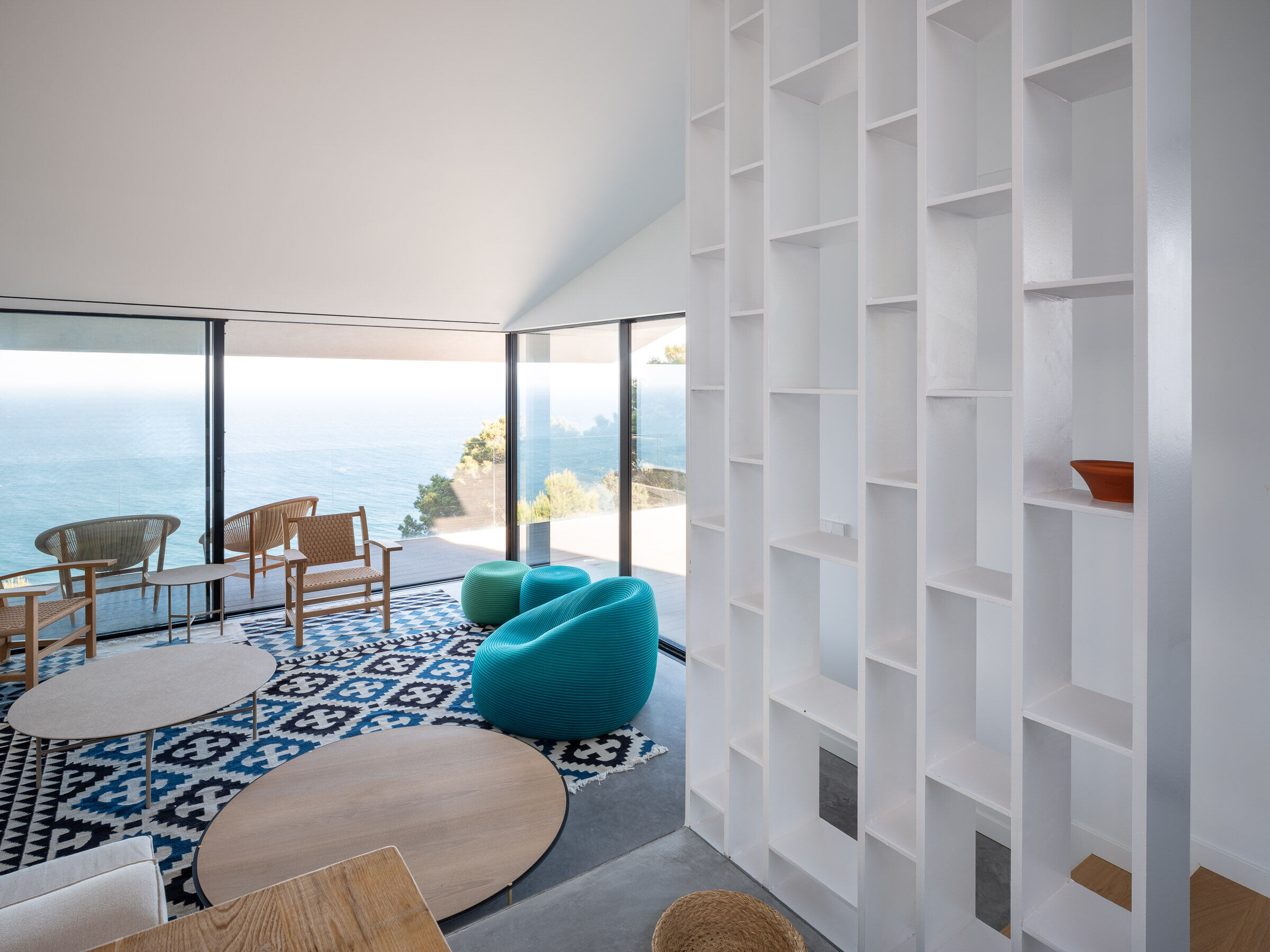 Finally, on the last level of the house we find a multipurpose space that supports the pool and its outdoor space.