The project restructures the Artillery site for the creation of the future Sciences Po campus. The entrance is a visible signal from the Bd St-Germain, reinforced by a work of art. The access from St. Thomas Aquinas Square is via Gribeauval Street, a transition between the square and the campus. This access makes it possible to manage flows and to organize an undifferentiated welcome for everyone, including people with reduced mobility. The large lobby of the University occupies a privileged and central place on the ground floor, near the Saint Thomas Aquinas Square. This is where the campus begins.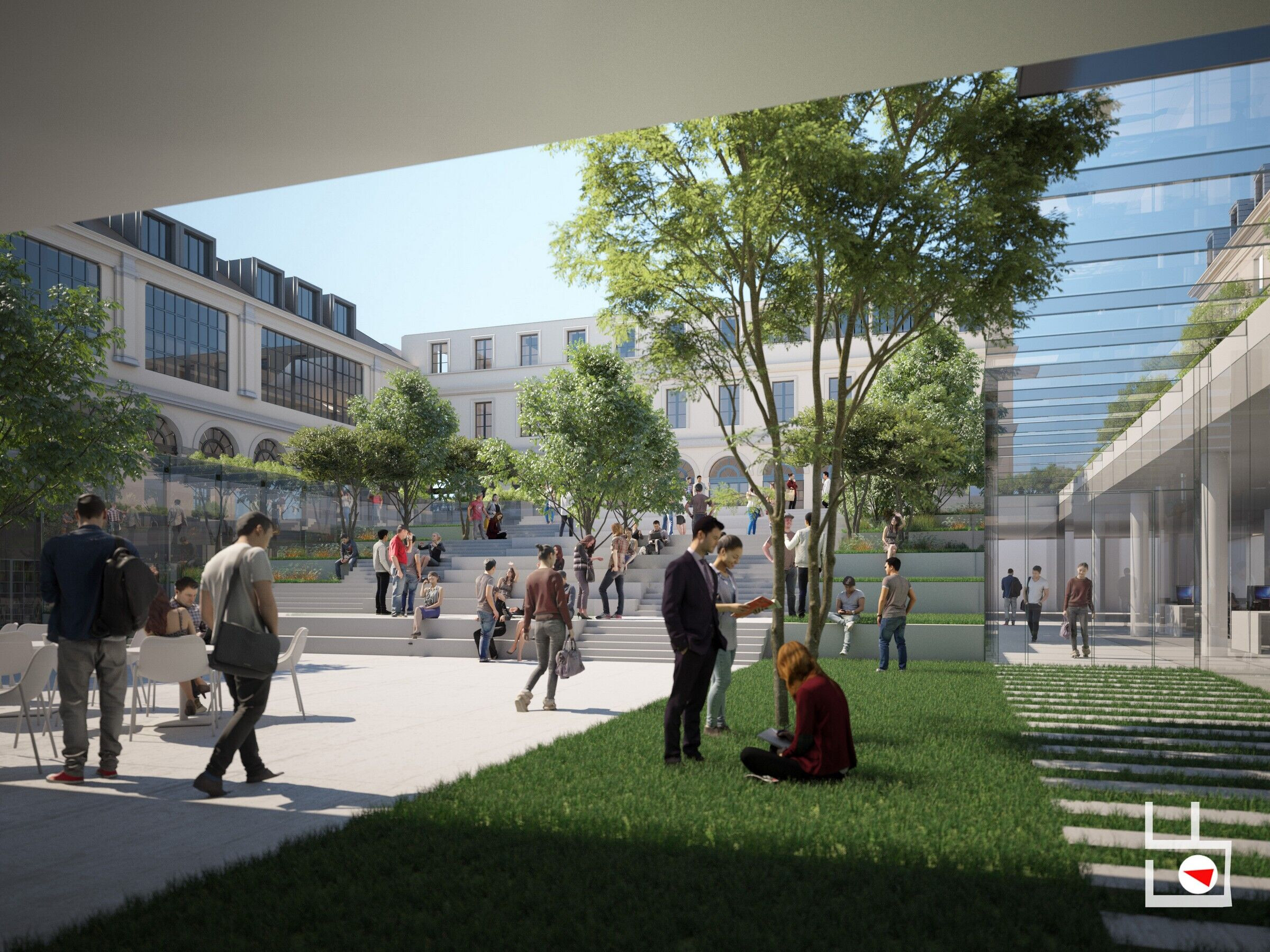 Distribution of spaces :
• Areas for interdisciplinarity, collaboration and exchange;
• Innovation and experimentation spaces, located in the heart of the campus;
• Individual and more targeted workspaces, distributed on the different floors, in order to optimize the working conditions while ensuring a direct connection with the heart of the campus. Each space is in direct relationship with the neighboring garden. The entire campus is articulated around four gardens.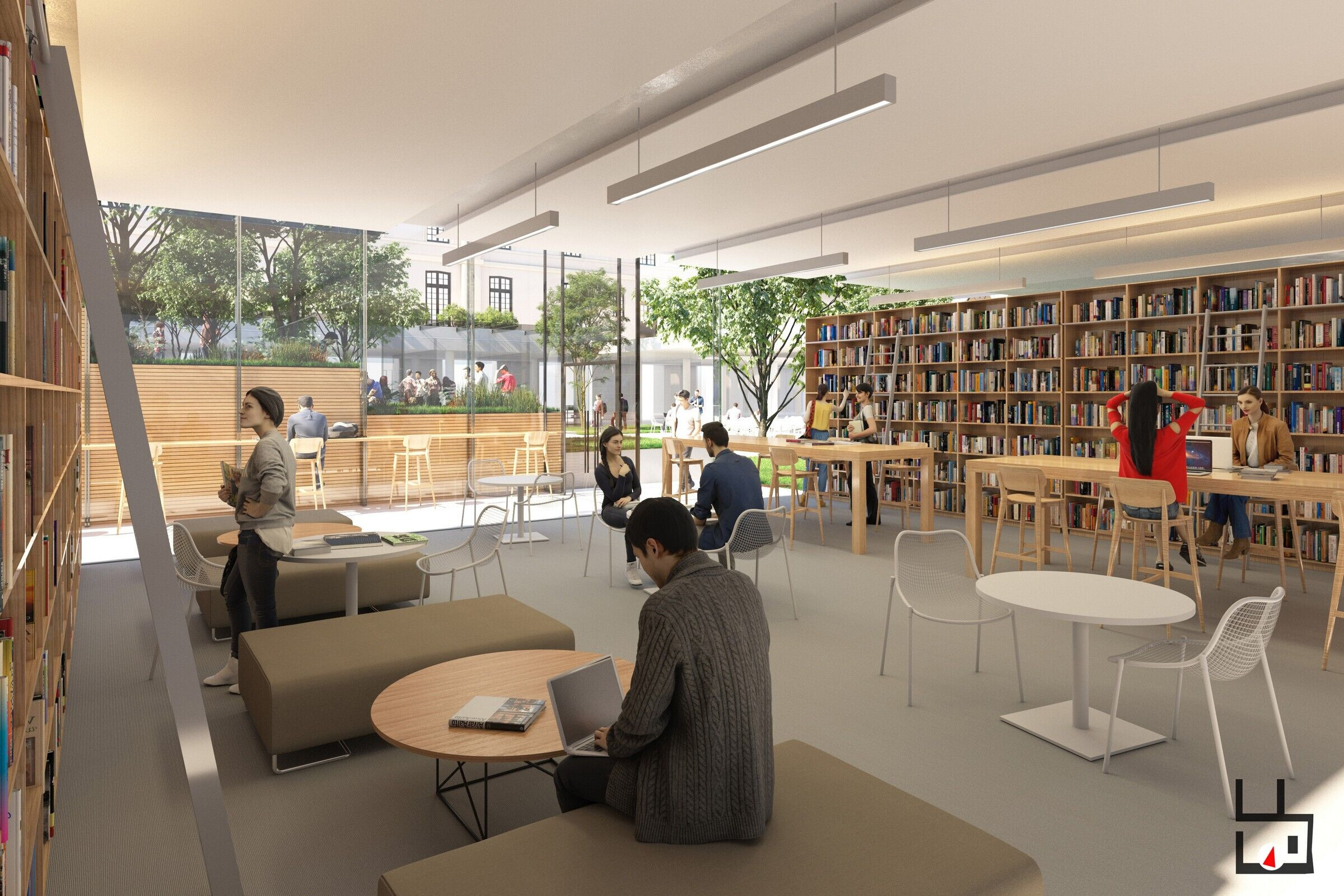 The newly circulation scheme is easy to read and brings clear access for students, researchers and administrative staff. The fluidity is reinforced by the creation of an artery for interior circulation and new axes of communication. High and clear, this new artery unites the different buildings, simplifies the traffic and creates new spaces that match the program ; it sets a continuity between historic buildings, courtyards and green spaces. In addition, the project gathers vertical circulation mainly in the corner sections, taking full advantage of historical distribution arrangements.