Subtly referencing the history of the area and surrounding urban fabric the small inner-city site was approached with the intention of maximising living and lifestyle within the tight perimeter and to create the illusion of a renovated heritage factory despite it being a new build.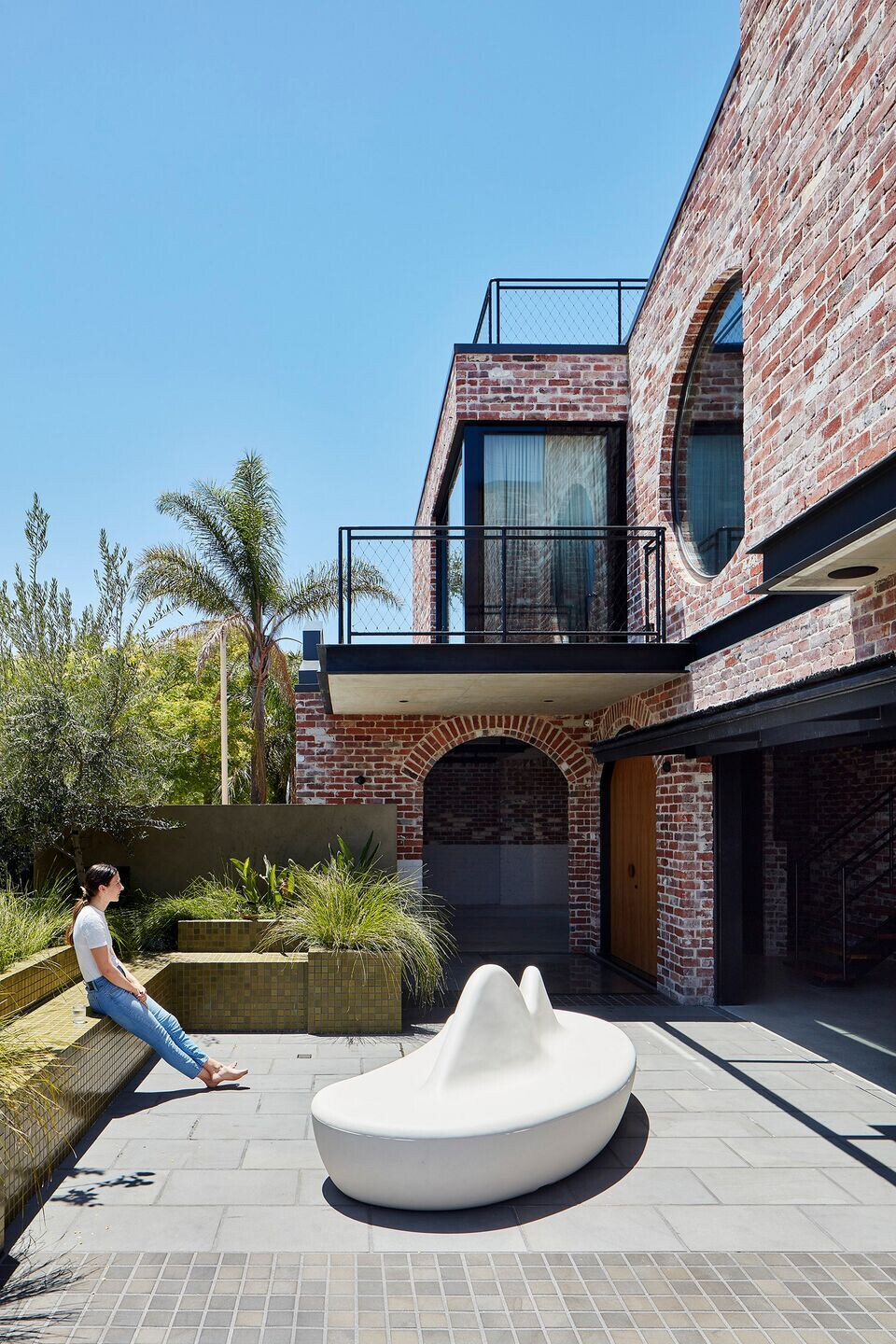 The home is constructed from red bricks sourced from recently demolished character nearby. The reuse and celebration of this locally sourced material formed a cornerstone of the design approach. Variation of the colour and finish of the bricks harken to their previous lives, with beige, blue and green paint layers retained in portions and strategically integrated amongst the recycled red.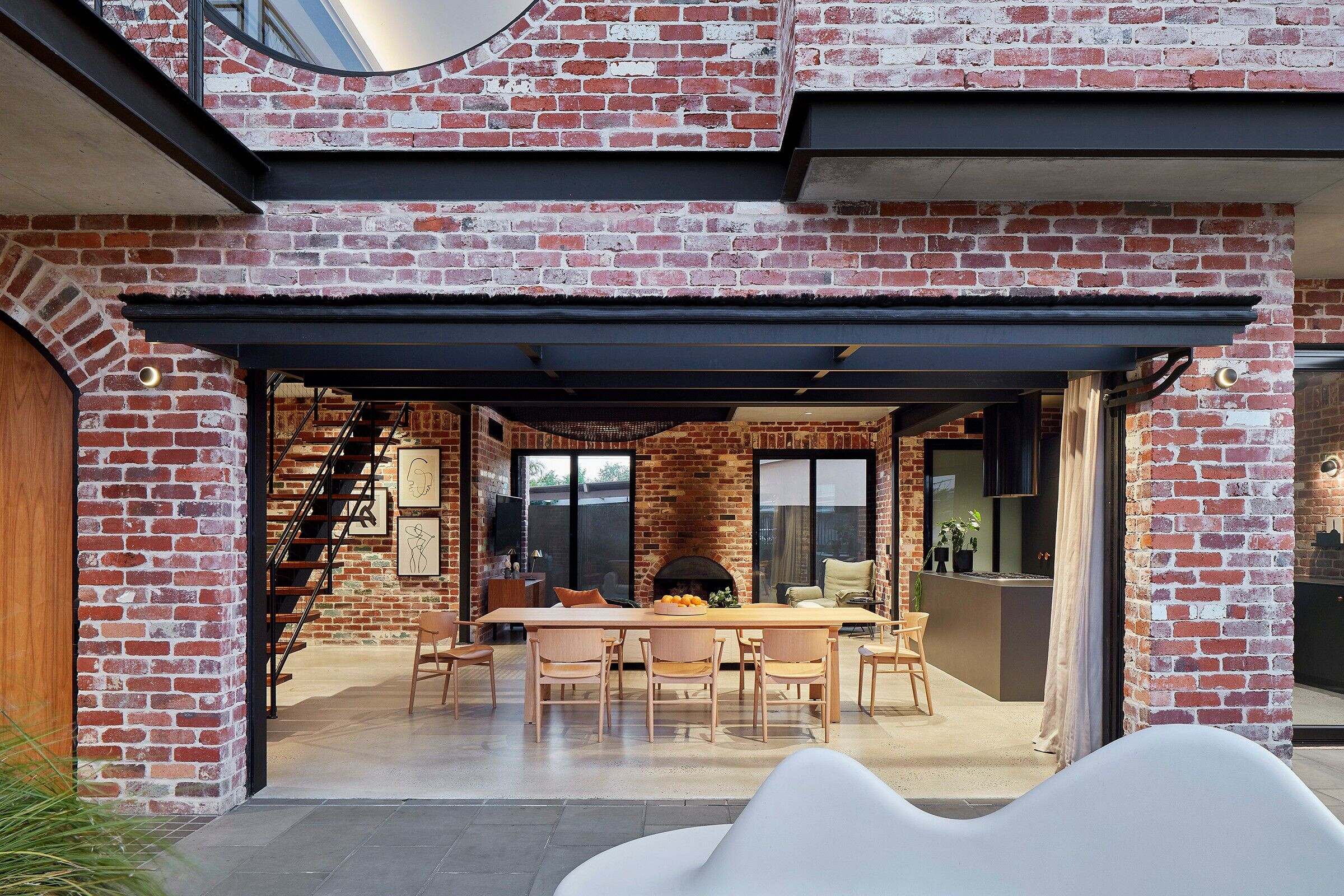 Traditional bricklaying and construction methods utilised throughout the home albeit applied to contemporary shapes or in unusual contexts. For instance, Jali style hit-and-miss laying techniques were used for the walls of the lift shaft, creating a permeable layer that exposes the lifts mechanisms and movements.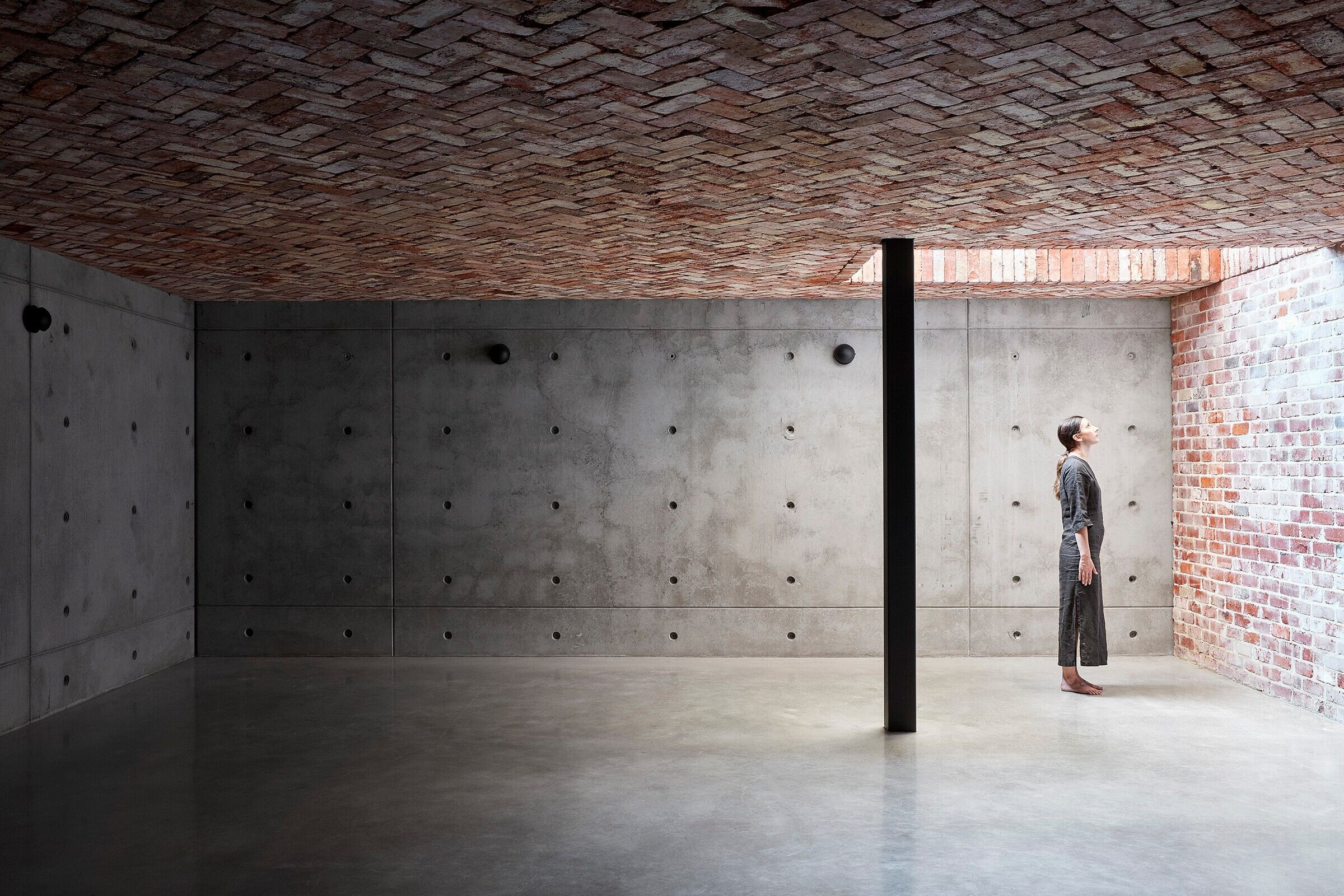 Saw-toothed roof forms historically seen on old factories in the area were a heavy influence on the building's silhouette and personality. Clerestory windows within the angles facing west feature openable louvres for cross-ventilation.
Fully taking advantage of the property's north-facing perspective, huge double-glazed circular windows allow spectacular light to infiltrate within while ensuring thermal efficiency and opening the façade of the home on both aspects.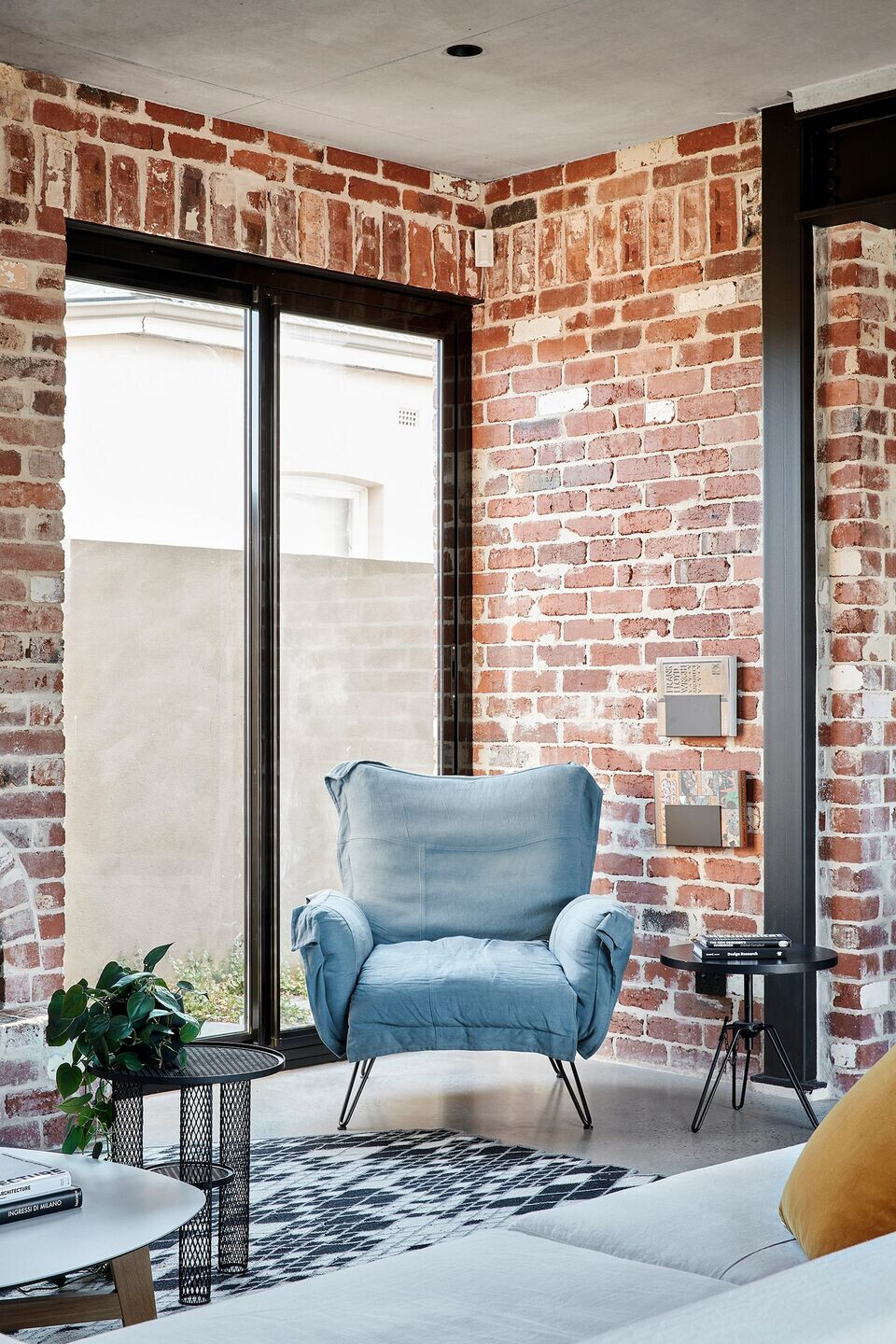 Arches are layered as somewhat traditional forms but with the scale exaggerated to keep them fresh; bricks feature in a herringbone pattern on the ceiling of the cellar while black lines of steel and cabinetry are clean and sharp against the texture of the brick. This proclamation of respect for the medium culminates in a feeling of nostalgia and familiarity bounded in modernity and sophistication.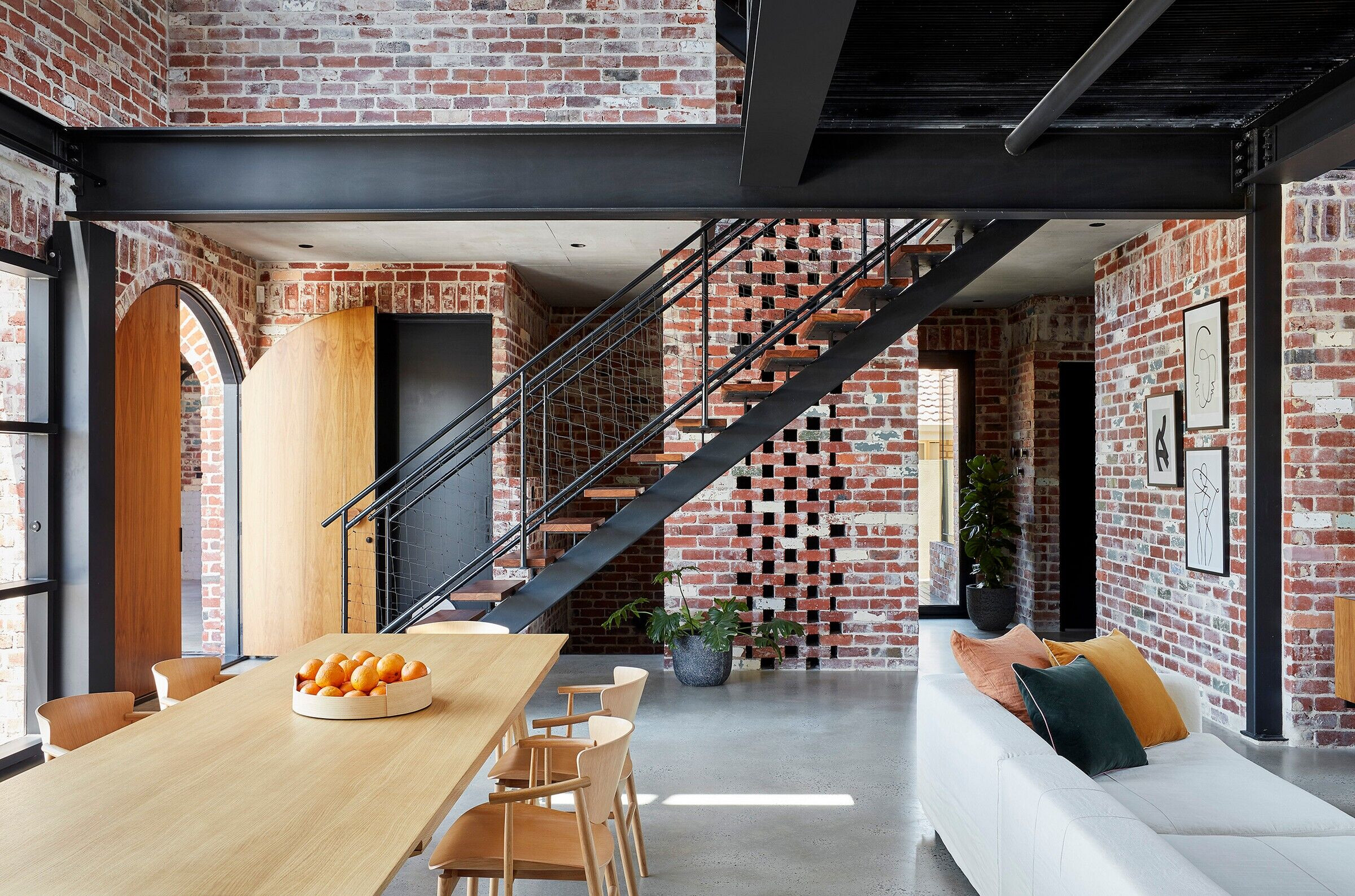 Whilst the aesthetic is undeniably very industrial and raw, the ambience of the home is textural, open and warm.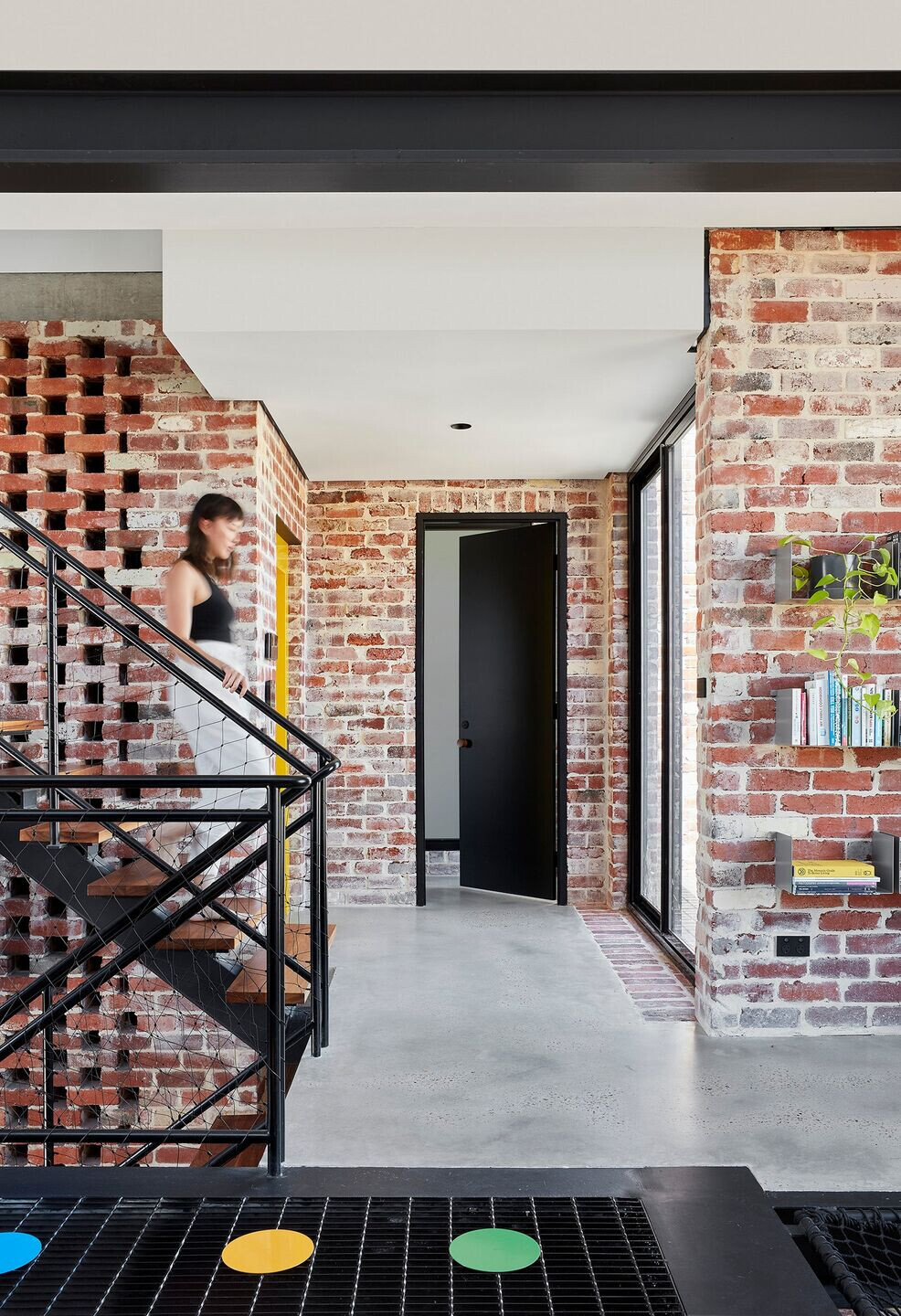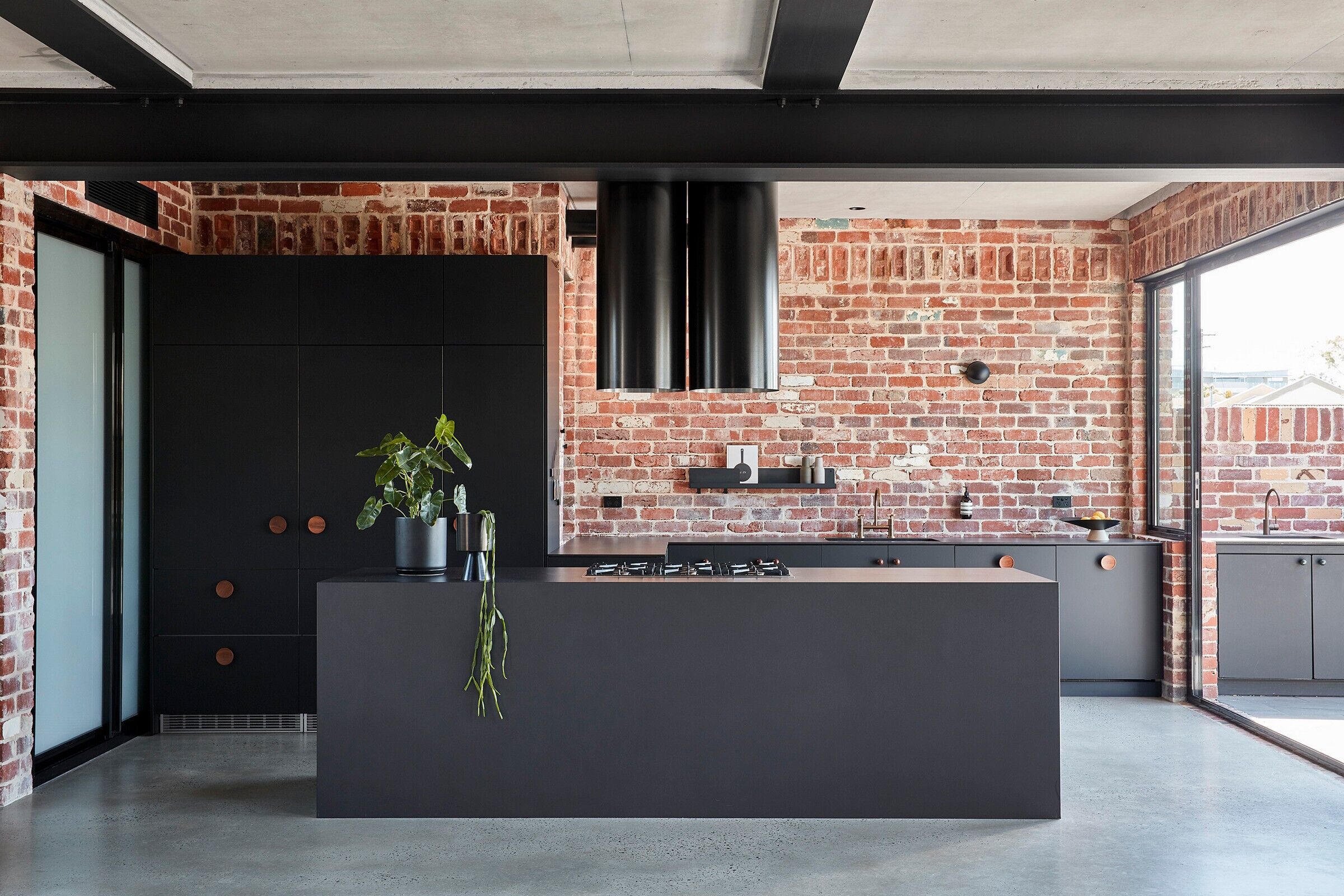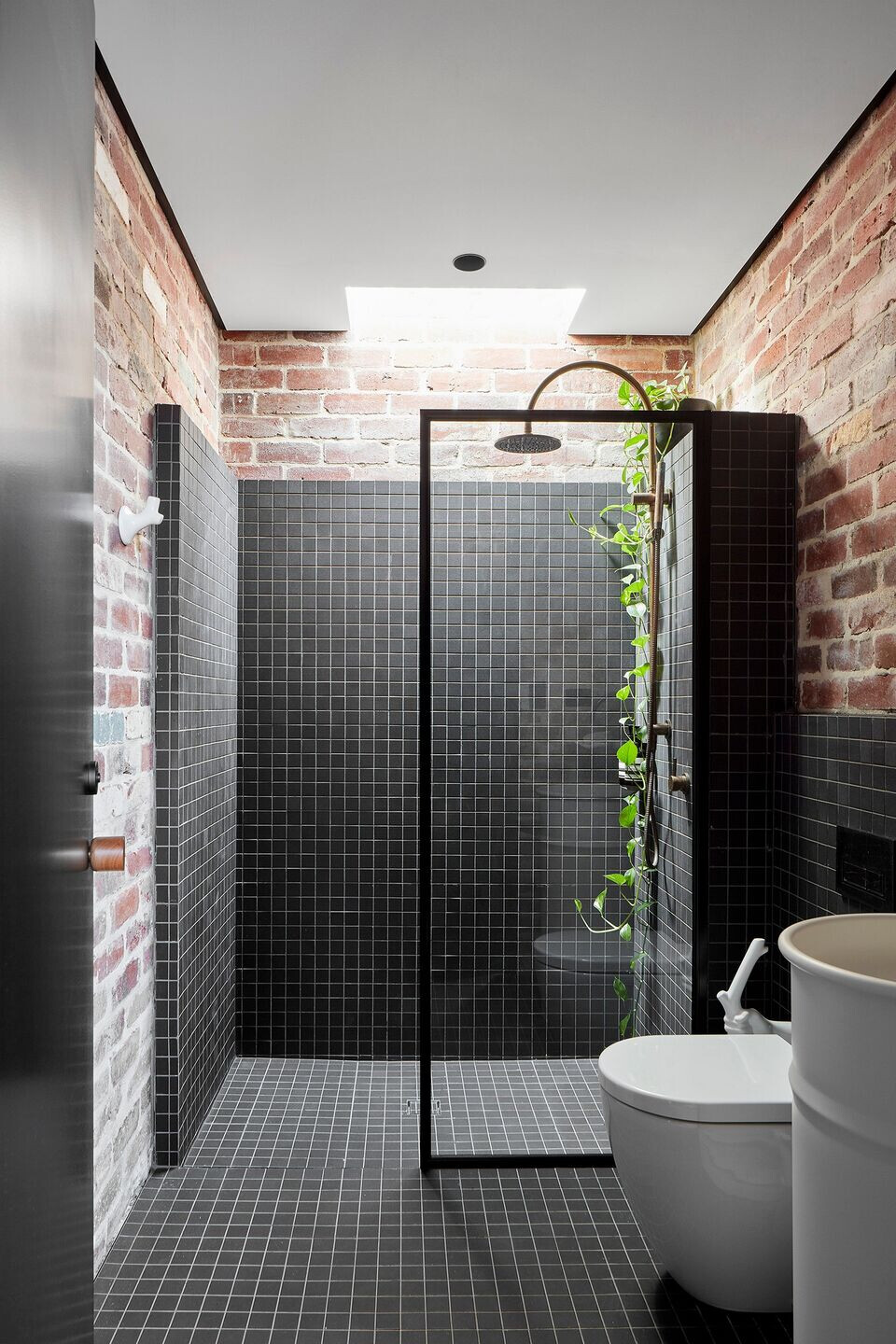 Material Used :
1. Indoor Furniture
Supplier - Mobilia
Sofa – Nebula Nine Sofa, Moroso
Occasional Chair – Cloudscape, Moroso
Dining Table – Mitis, Punt
Dining Chairs – NO1, Fritz Hansen
Entertainment Unit – Stockholm 1800 Sideboard, Punt
Coffee Table – Phoenix, Moroso
Side Table – Net, Moroso
2. Outdoor Furniture: Bench – BDlove Bench, BD Barcelona
3. Tapware: Astra Walker – Icon
4. Flooring: Polished Concrete
5. Fixture & Fittings: Cabinetry + Door Handles (throughout)-In-Teria Sen Light Switches
6. Fireplace: Custom
7. Stone & Tiles
Tiles – Sugie, Artedomus
Pressed Porcelain – Dekton
8. Construction Materials
Recycled Brick
Steel
Concrete
Cobble Stones
Brick Floor
9. Appliances
Stove – Ilve
Rangehoods – Quasair
Fridges – Liebherr
Sinks – Franke
Dishwashers – Asko
10. Rugs & Carpets
Rug – Losanges, Nanimarquina