A bunker completely covered with tiles becomes the container for a trendy boutique in the center of Naples. The young Neapolitan architect Carmine Abate enjoys traveling through the seventies.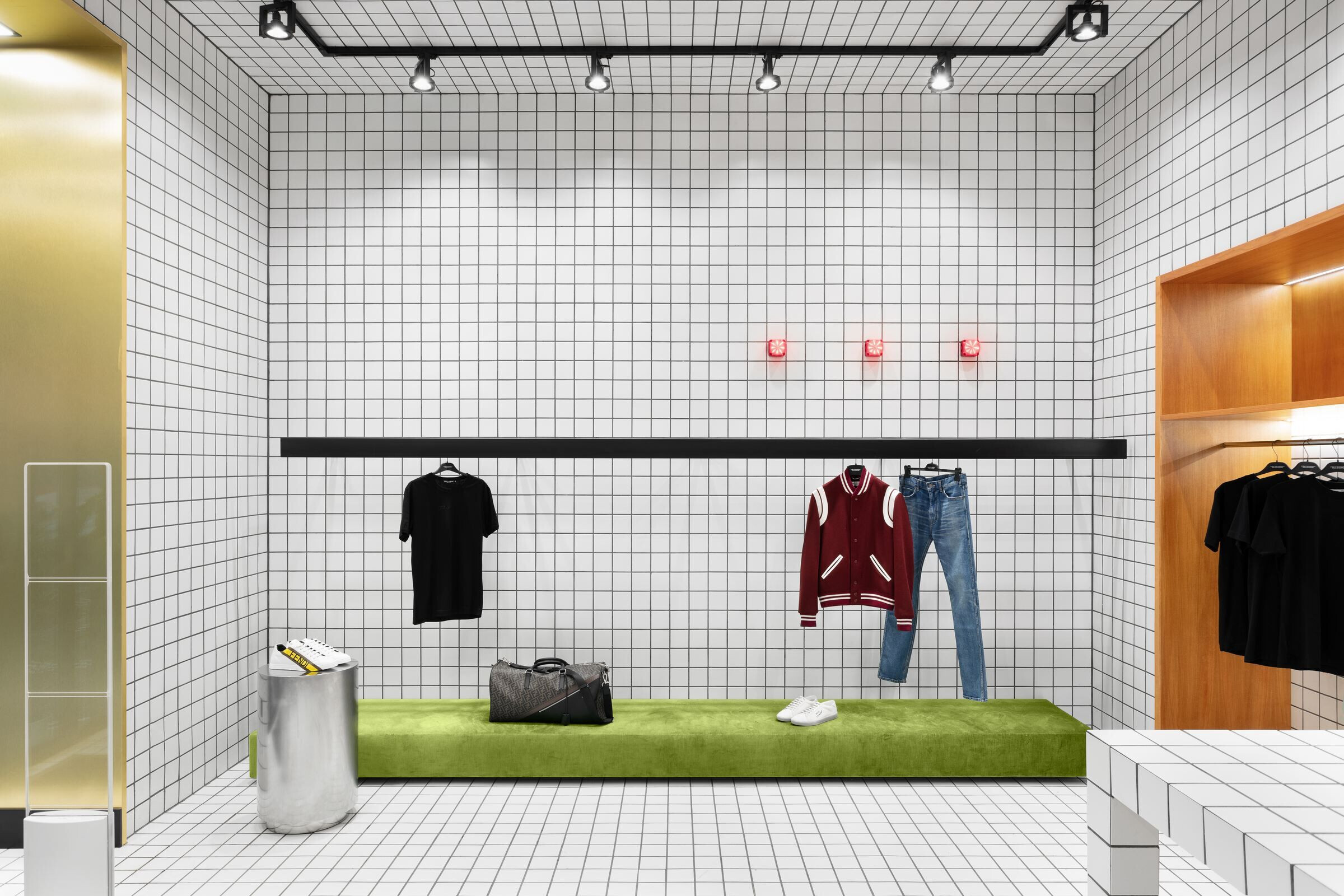 They are those of Quaderna and Superstudio. An anti-dogmatic and multidisciplinary expression, between architecture, design, action and utopia. A research towards that "primary design" which intends to reproduce the effects of the sensations that an environment arouses to the end user.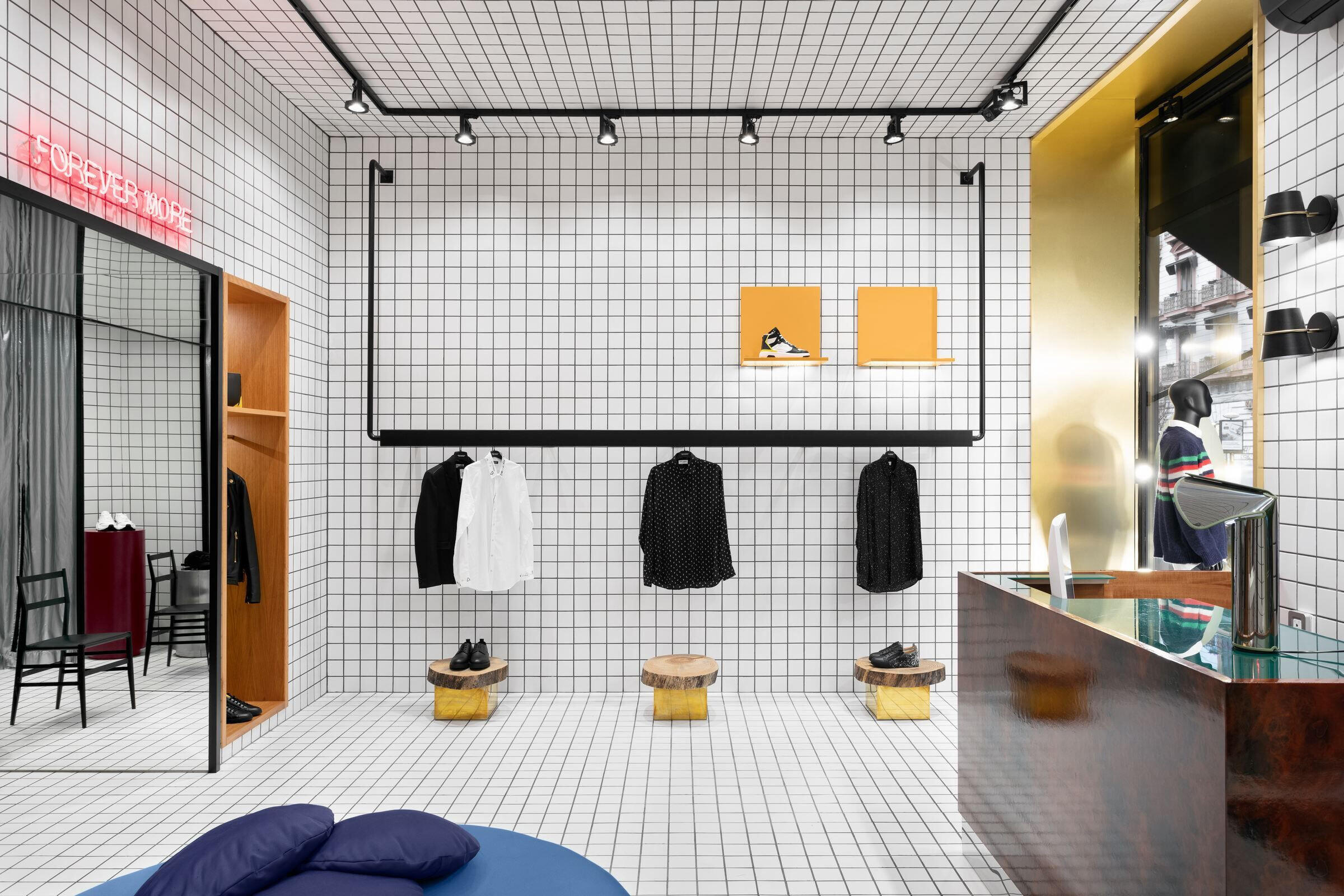 A tile bunker. On all sides, on all faces. On the ground, on the ceiling. A square mesh that acts as a reverse shot for objects with refined materials: walnut briar, diamond-tipped wood, tree trunks on golden cubes. Space tents and lights from insiders. A trendy, urban and fashionista clothing boutique that demands more.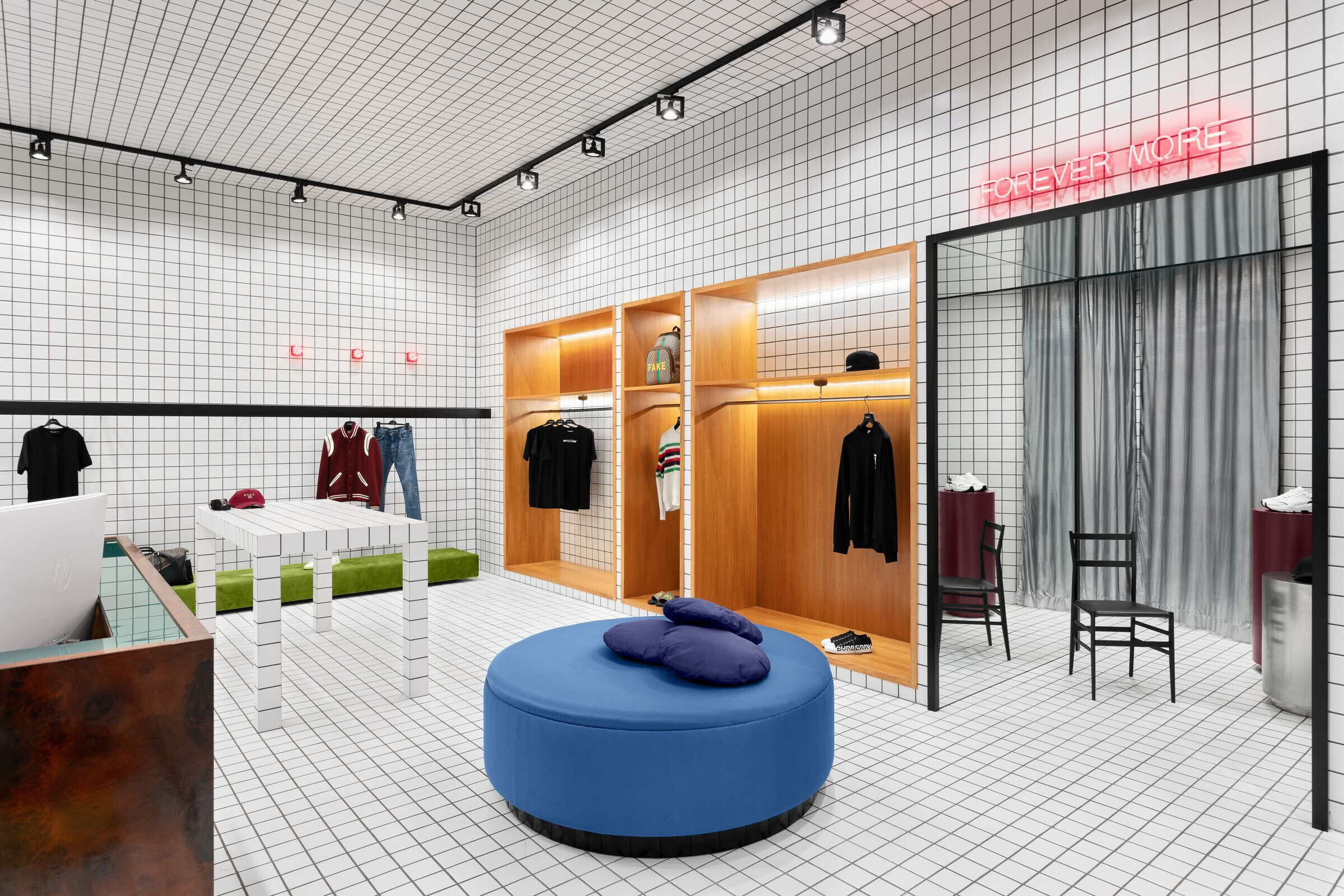 Like the red neon sign: "for ever more". A tribute to the Irish "unconventional diva" Roisin Murphy. To her always sophisticated, yet natural looks. At his shows. To his engaging and particular performances.
Material Used:
1. Flooring: Ceramica Vogue – System – Formato 10x10cm – Colore Ghiaccio
2. Interior lighting: Table Lamp: Flos - Chiara
3. Interior furniture: Chair: Cassina - Superleggera + Coffee Table: Poliform - Baba