In an existing commercial local, we designed a 57.00 m2 cafeteria that was born as a family business for our clients, venturing into the field of commercial cafeterias.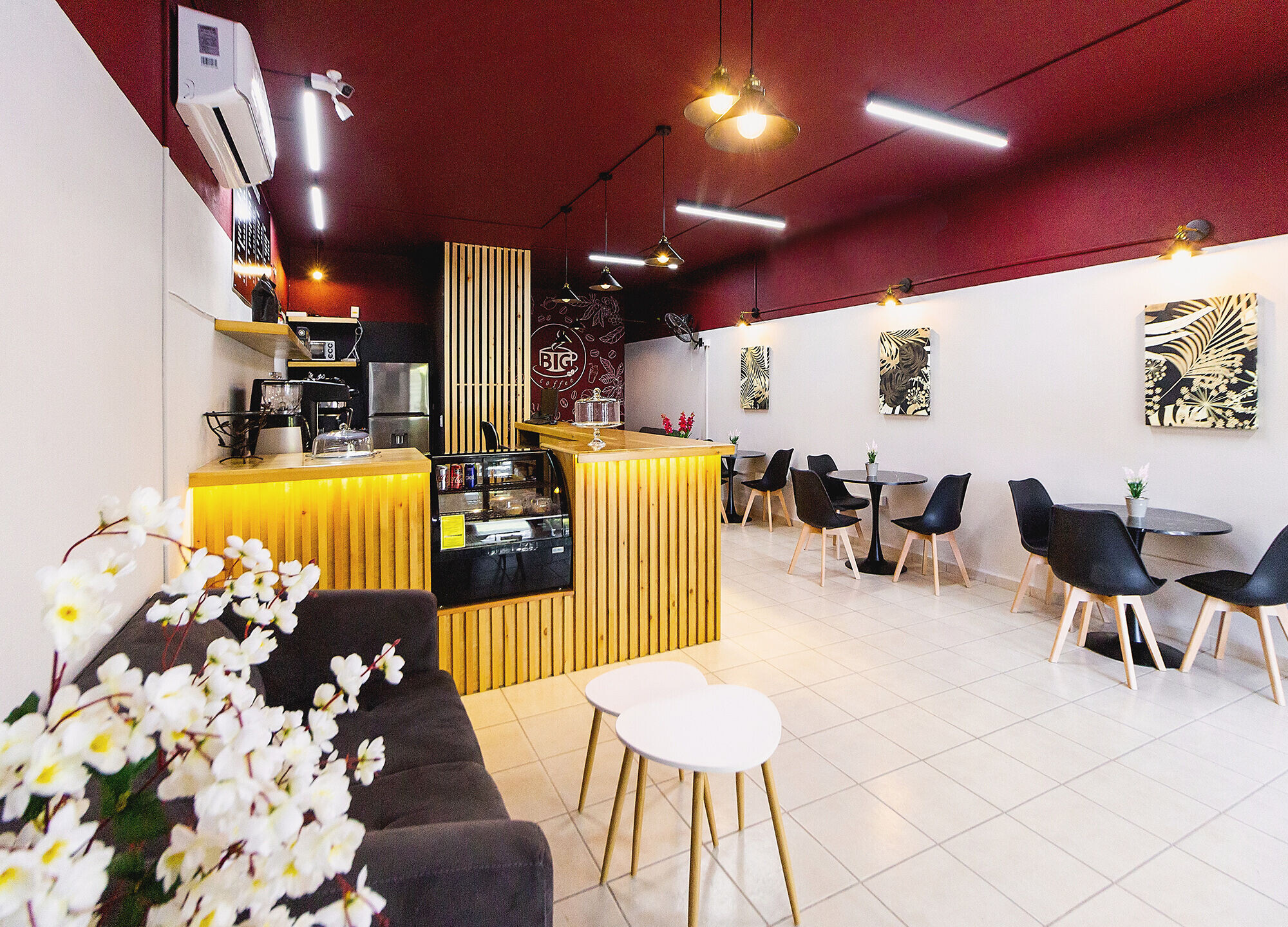 The requirement was to adapt to the small area of the place and generate various spaces for coexistence that could satisfy the needs and / or activities of the different types of clients.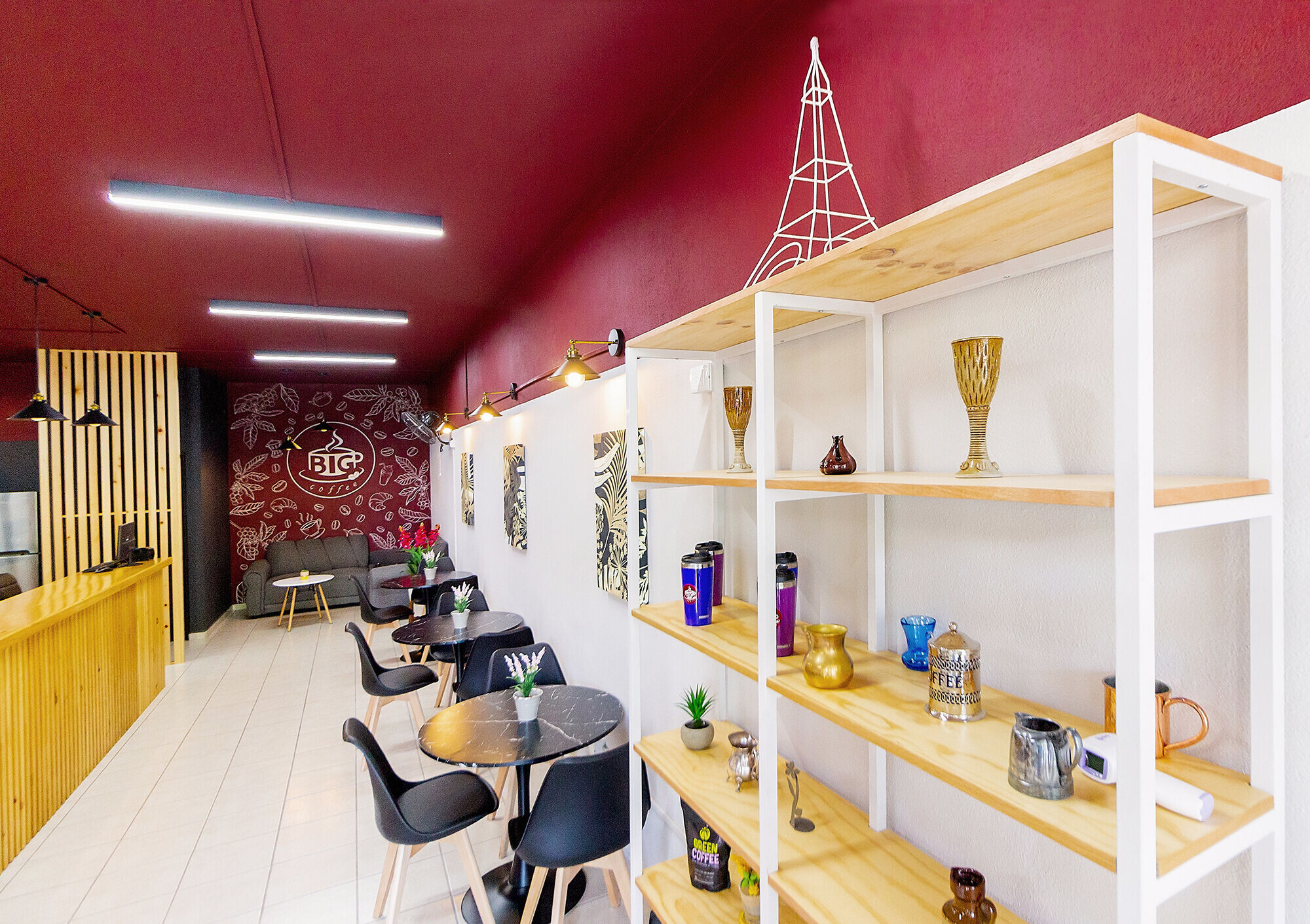 As the central point of the project, a service bar made of natural pine wood is located. Playing with indirect led light and its texture, it stand out in the space. This element role as a preparation bar, display and point of sale. In the rest of the space, living room areas, work areas, individual tables and for diners are allocated.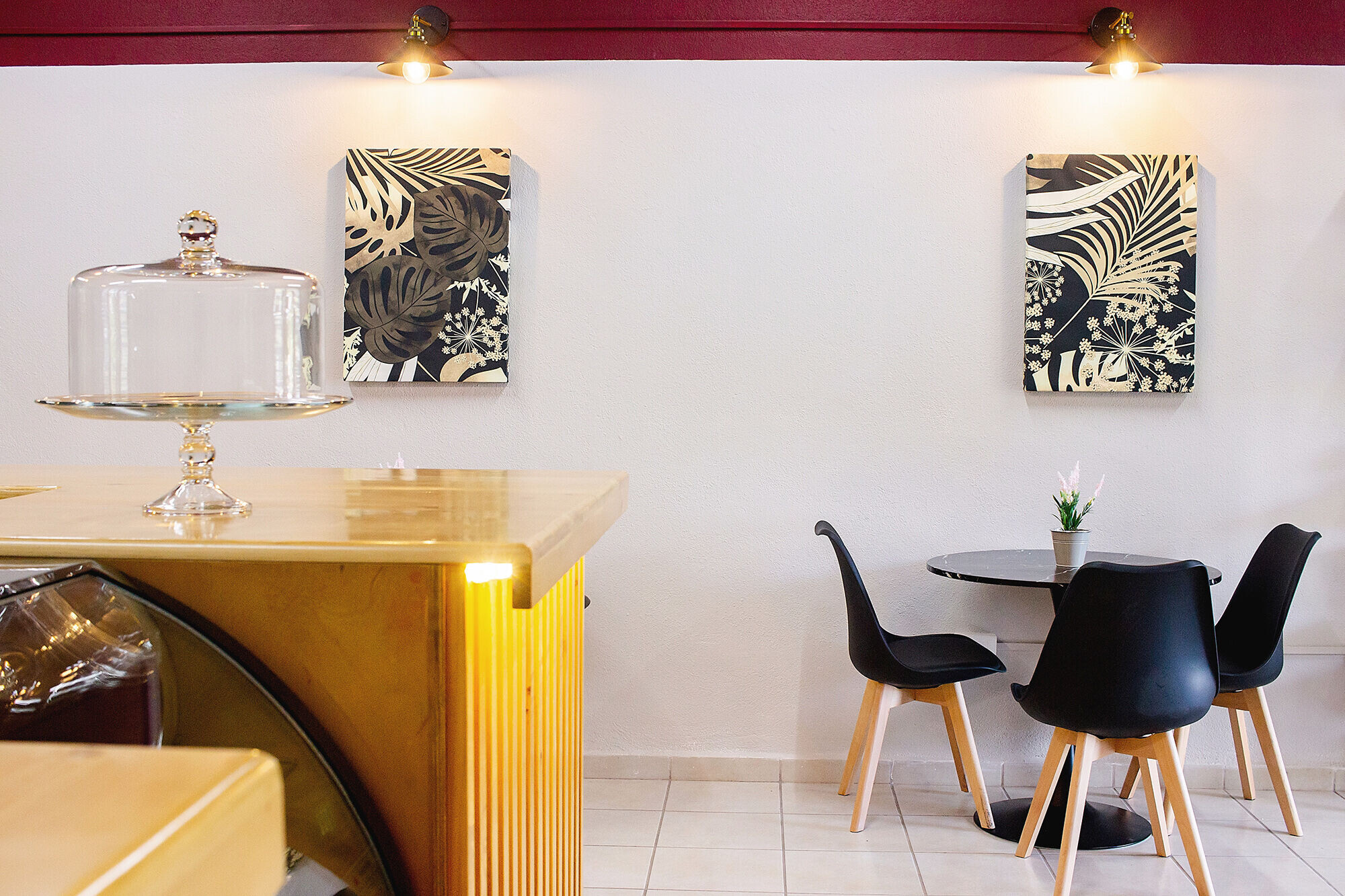 The selection of colors at the request of the clients, were attached to their corporate design. The use of toasted vermilion as the star of the ceiling and at the same time that it lowers 90 cm towards the wall, makes the space emphasize its perspective even more.
Although a hand pinted mural with the corporative brand enhance the most hidden part of the space.
Finally, to counteract the color saturation in the upper part, it was decided to use wooden furniture in its natural tone and combining with neutral colors: muted grays and whites. Some color accents were used in design fixtures, and semi-industrial type lighting also played an important role in highlighting each of the project areas.