The Middle School building is located as an extension of the Elementary building of the Benjamin Franklin International School Campus in the Sarrià neighborhood of Barcelona. These two buildings share a dividing wall and will be connected to each other by the corridor.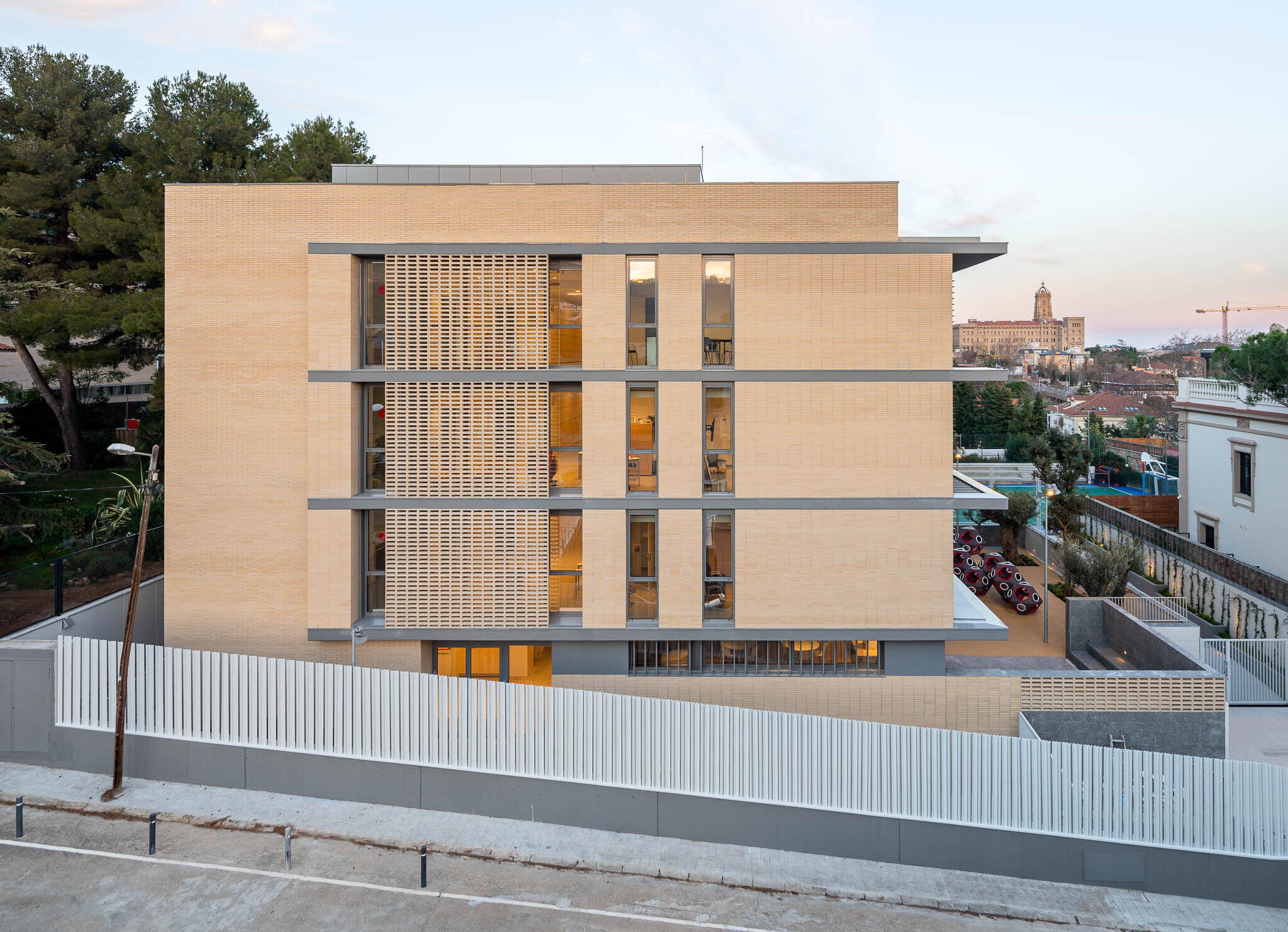 Volume aligned with the playground, has a ground floor, basement, three floors and an accessible roof for a playground. The ground floor is used almost entirely for the library and media library rooms. In the upper levels, the typological model proposed is compact with a central corridor, where classrooms and offices for teachers are placed on each side. The corridors, due to their size, and areas of relationship, function as an extension of the same classroom, being able to bring teaching to them, making teaching even more flexible. Laboratories and storages are located in the basement.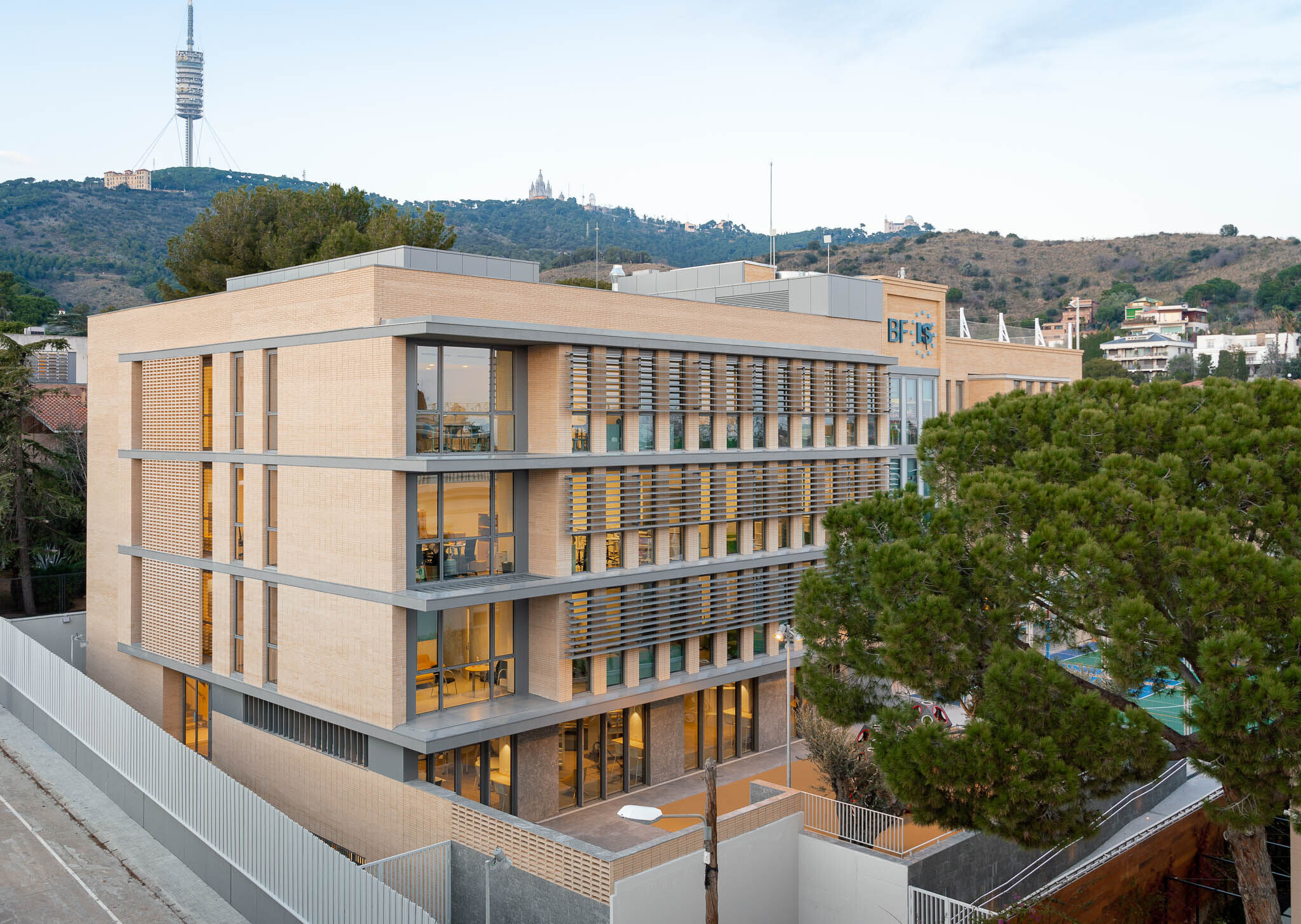 Facades
The facades are treated with the same brick the existing building, incorporating ceramic pieces in latticework to screen the entry of the sun in different common areas. With these materials used, we bet on the use of ceramic on the façade with various types of fillers to generate different textures. On the south façade of the classrooms, the fixed aluminum slats perform the functions of passive solar control, brisoleil, and their different placements also make the façade more dynamic. Different areas of the ground floor and urbanization walls share the material, with flamed and aged San Vicente stone and exposed work, unifying the skin of the building with the exterior urbanization.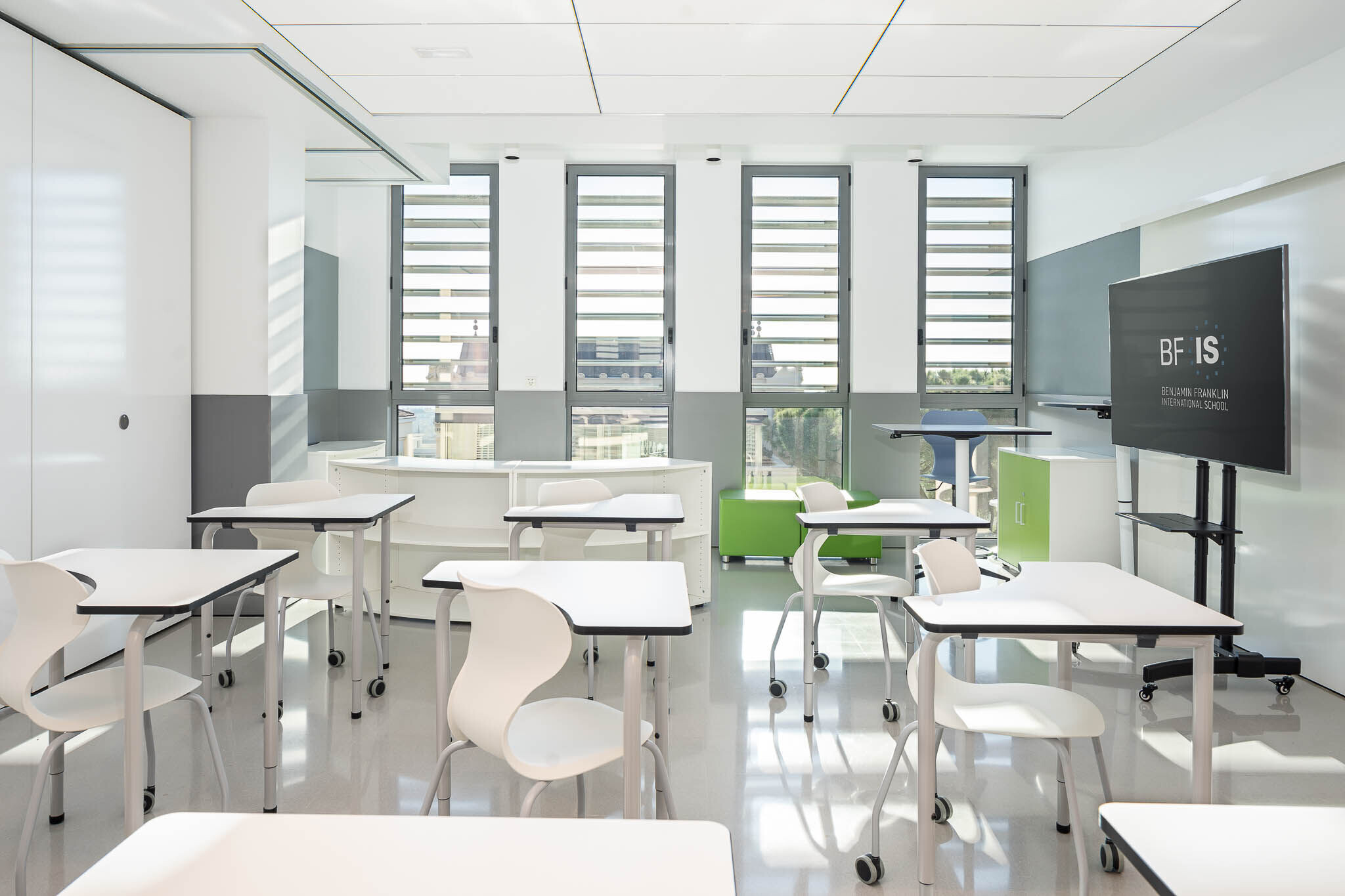 Classrooms
The classrooms are designed incorporating space flexibility systems such as acoustic partition panels, or the physical absence of a classic blackboard, being able to write on most of the walls as they are treated with vinyl prepared to write, the whiteboard. The use of highly versatile furniture together with the latest technologies in digital teaching systems completes the idea of ​​making the classroom more flexible.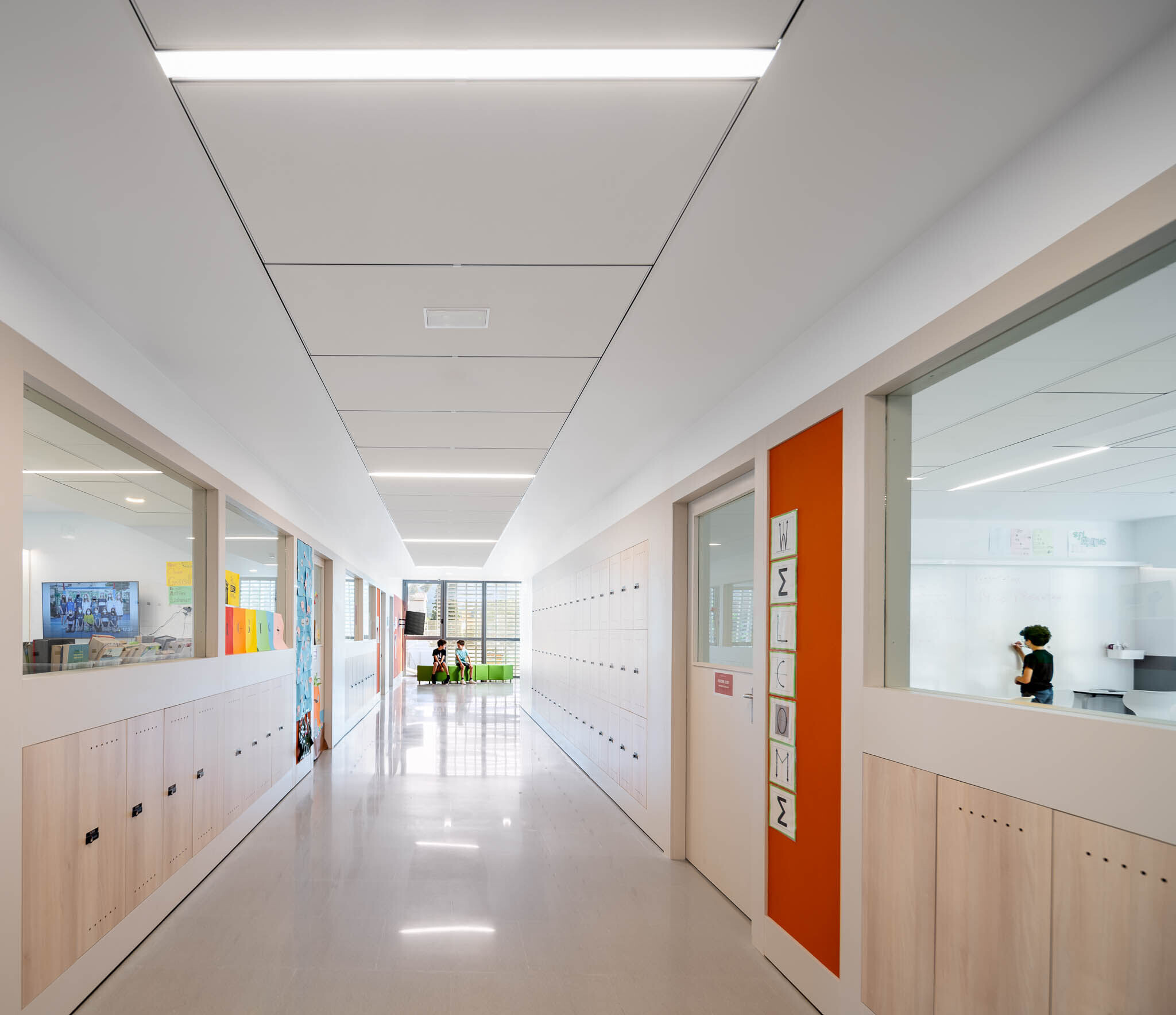 Playgrounds
Being a transversal school in terms of ages of students, in the outdoor areas the circulations, the different textures of the pavements, the vegetation to create shade, and the children's games are carefully treated together with the architecture of the building to be used by the students. different users and forming a global project.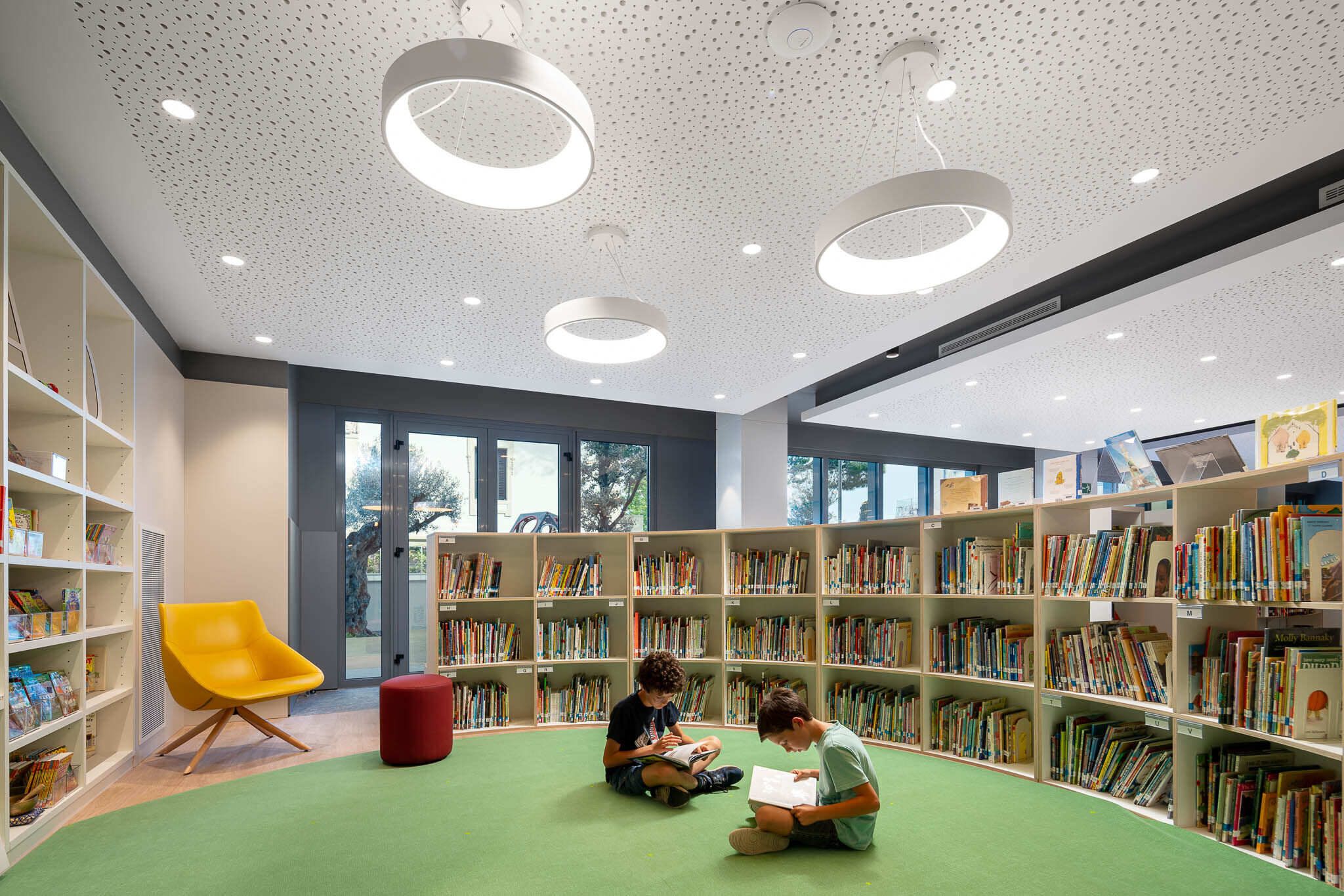 Efficiency
The compactness helps to minimize energy losses and the dry interior construction are passive systems that help reduce the ecological footprint. Photovoltaic panels on the roof complete the use of sustainable energy systems.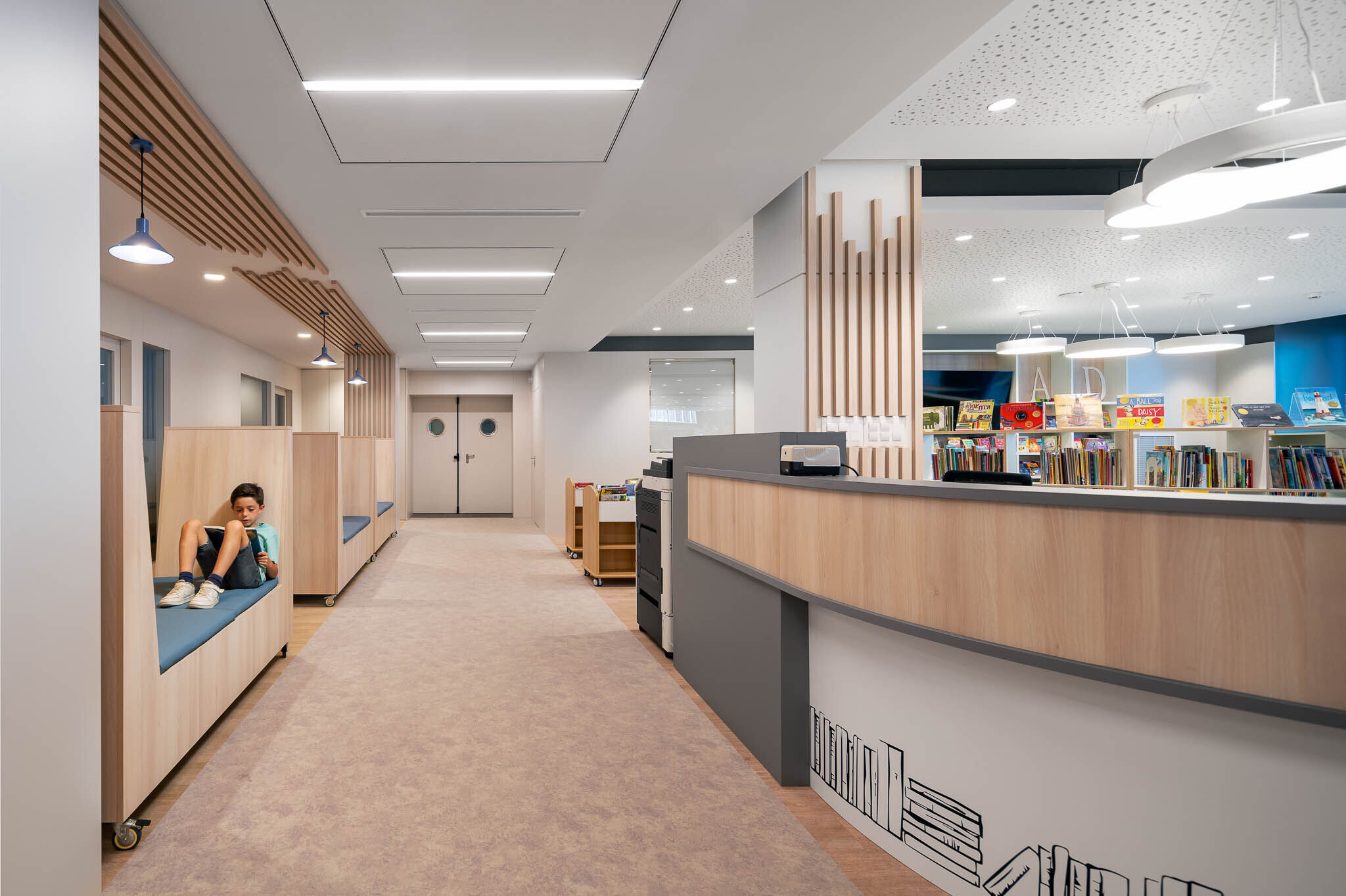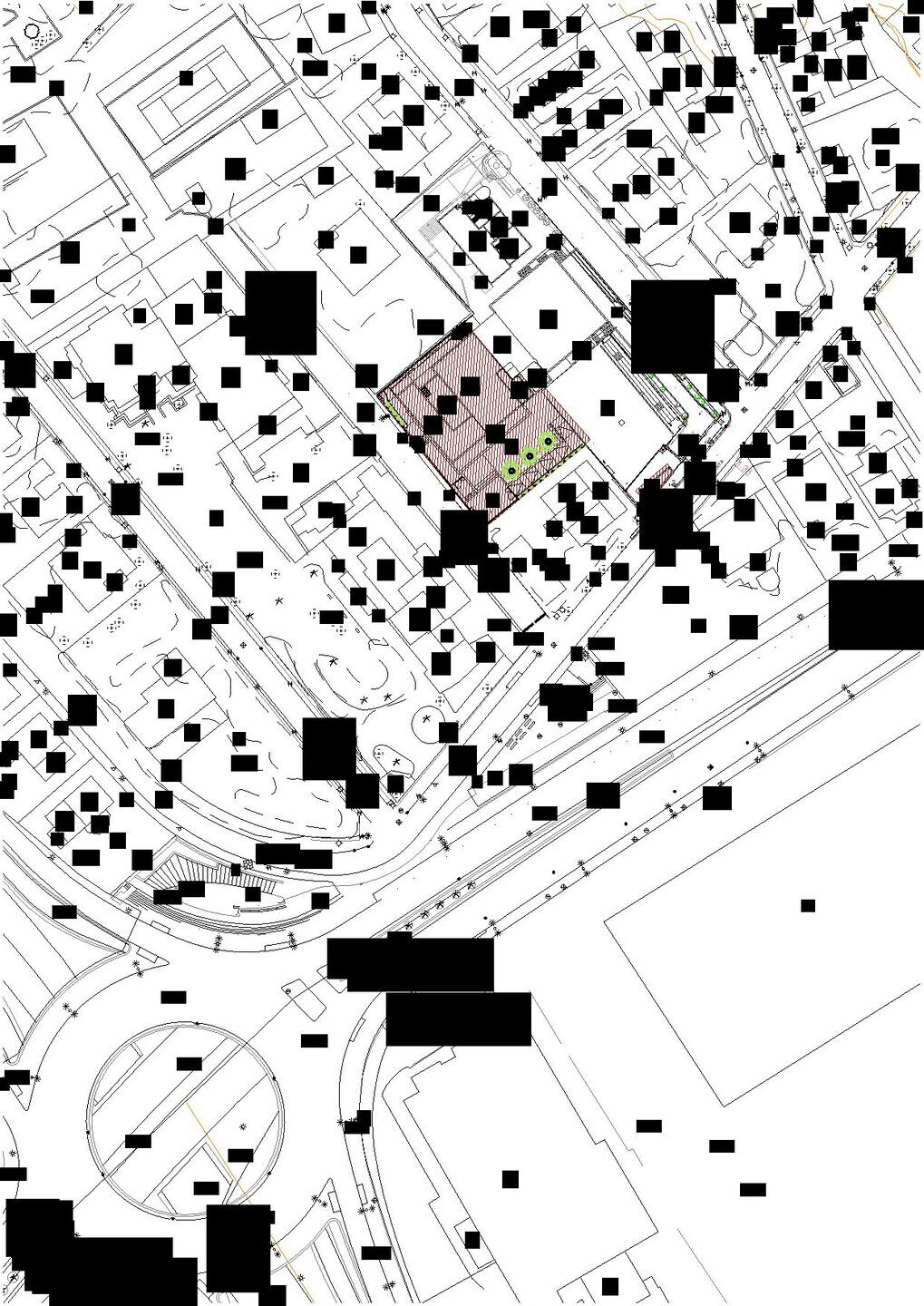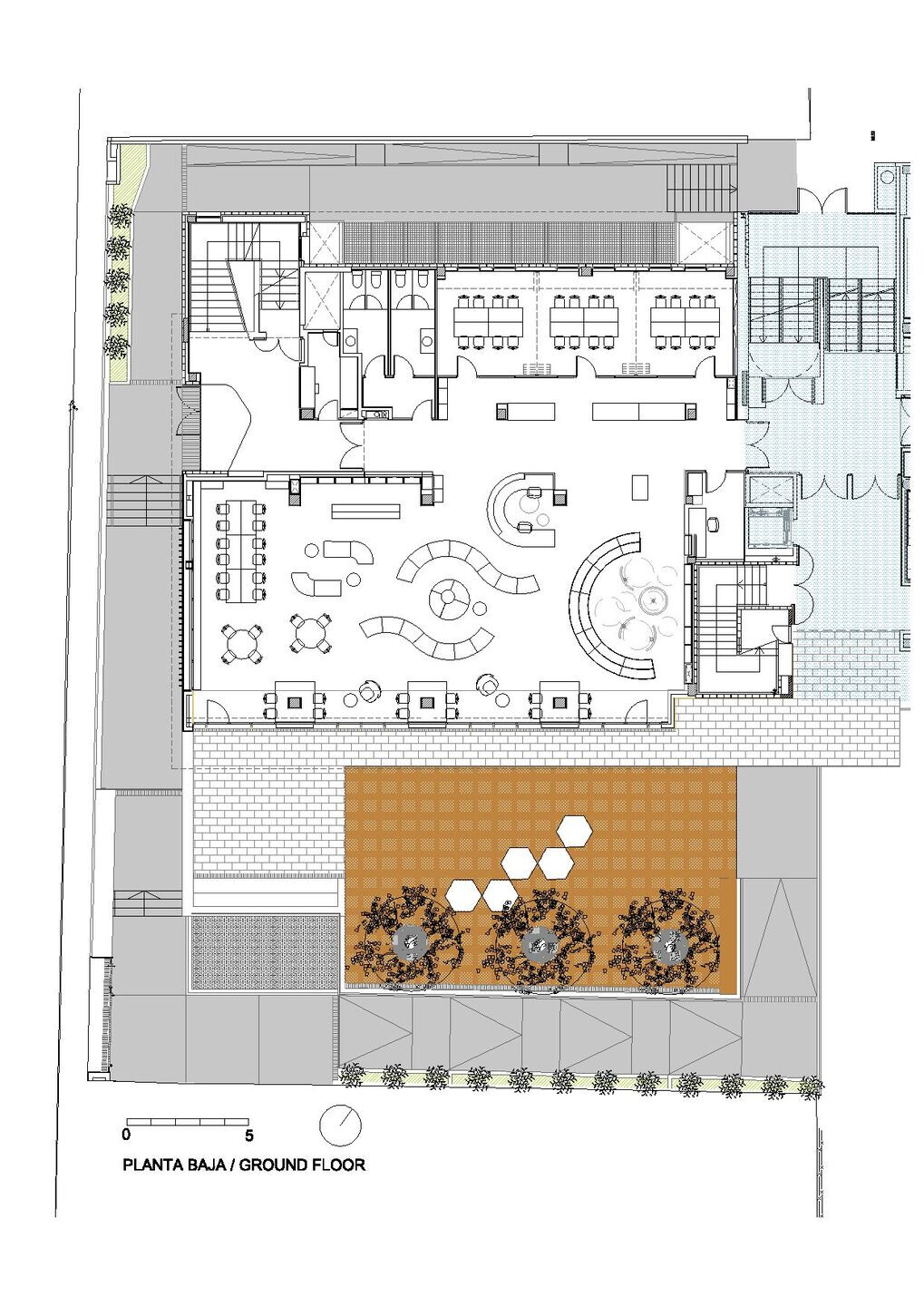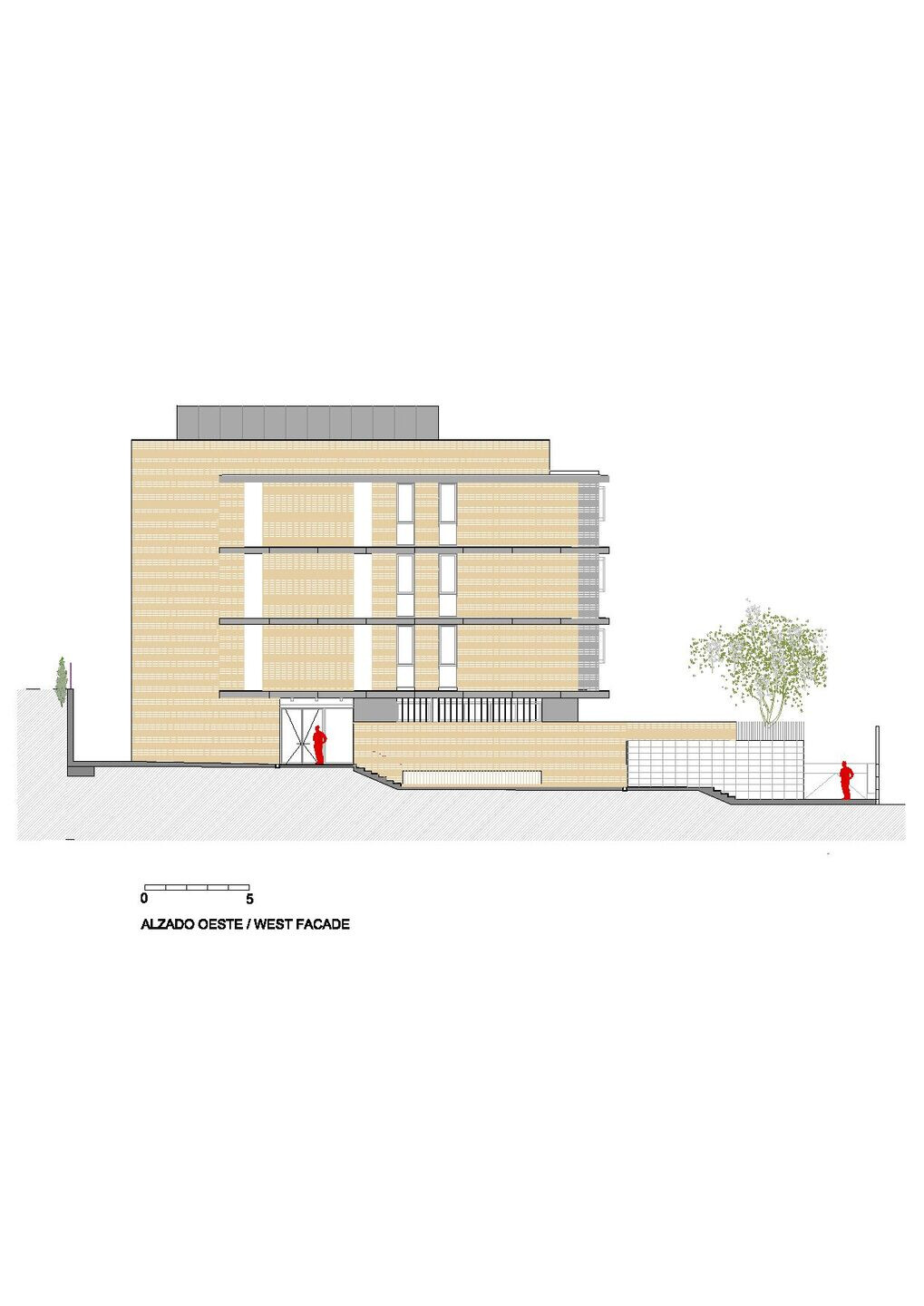 Material Used :
1. Facade material - Exposed work and lattices Klinker Teneré de Piera / Geohidrol
2. Exterior carpentry - Cortizo Aluminum. Cor70 Series. Tamiluz aluminum slats
3. Flooring - Terrazos 60x30 Flat, Flottex vinyl flooring. Forbo
4. False ceilings - Acoustic Zentia solutions
5. Sanitary: Roca.
6. Laboratory furniture: Dimanlab
7. Mobile acoustic panels: Reiter