An apartment with an area of 112 square meters in Moscow is a new project by BALCON studio, designer Olga Lagodnaya. The space is located in the residential complex "Beijing Gardens", part of which was the legendary Beijing Hotel. The combination of modern furniture and classic elements in the interior has become a reflection of the architecture of the complex and the personality of the customer.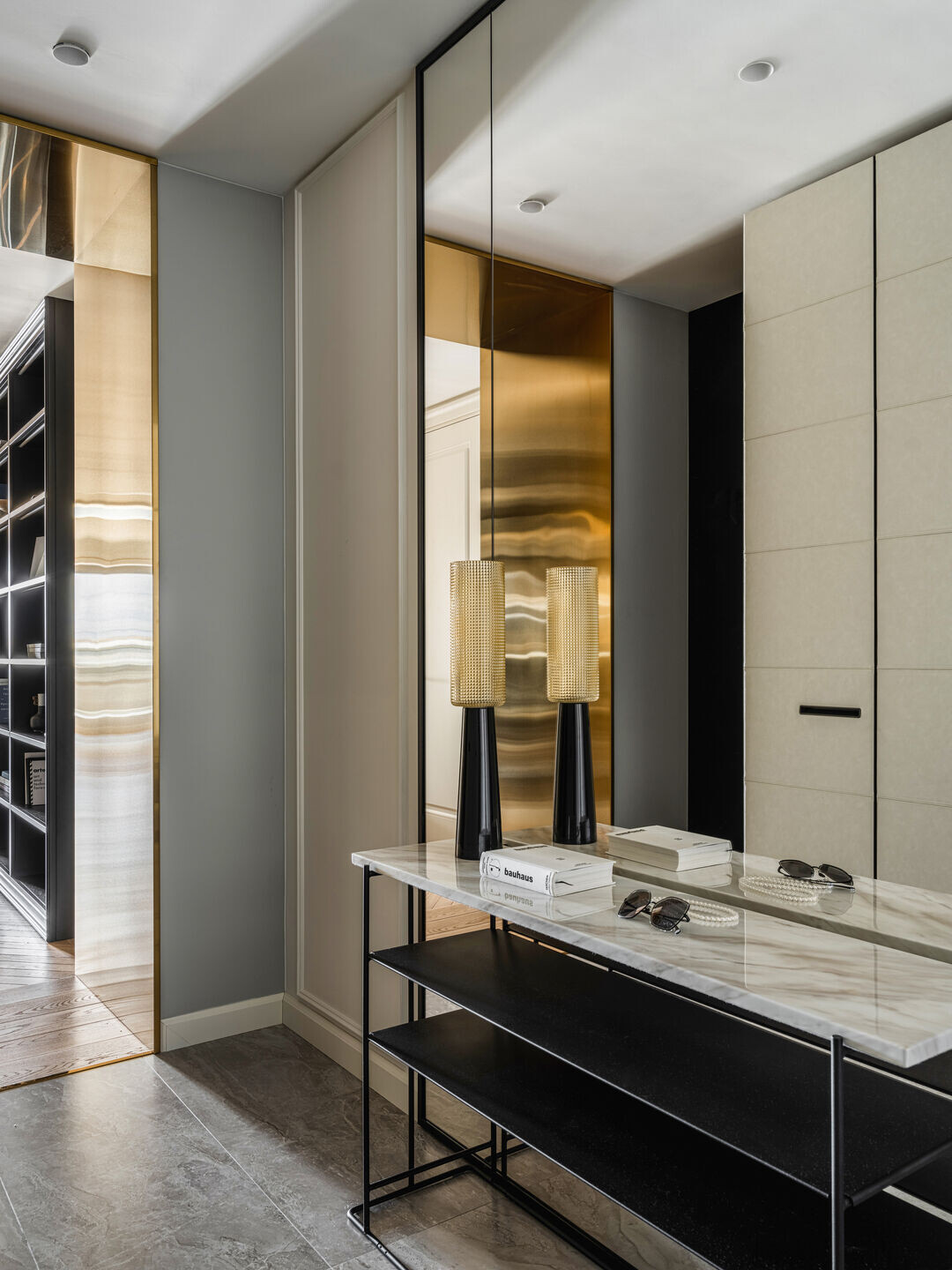 The owner of the apartment turned to the studio with a clear idea of the future space and a practically ready layout. In the interior, he represented a collection of paintings, so it was important for the designer to think about the background for works of art. An active lifestyle of a young man, a passion for triathlon, required providing enough storage space.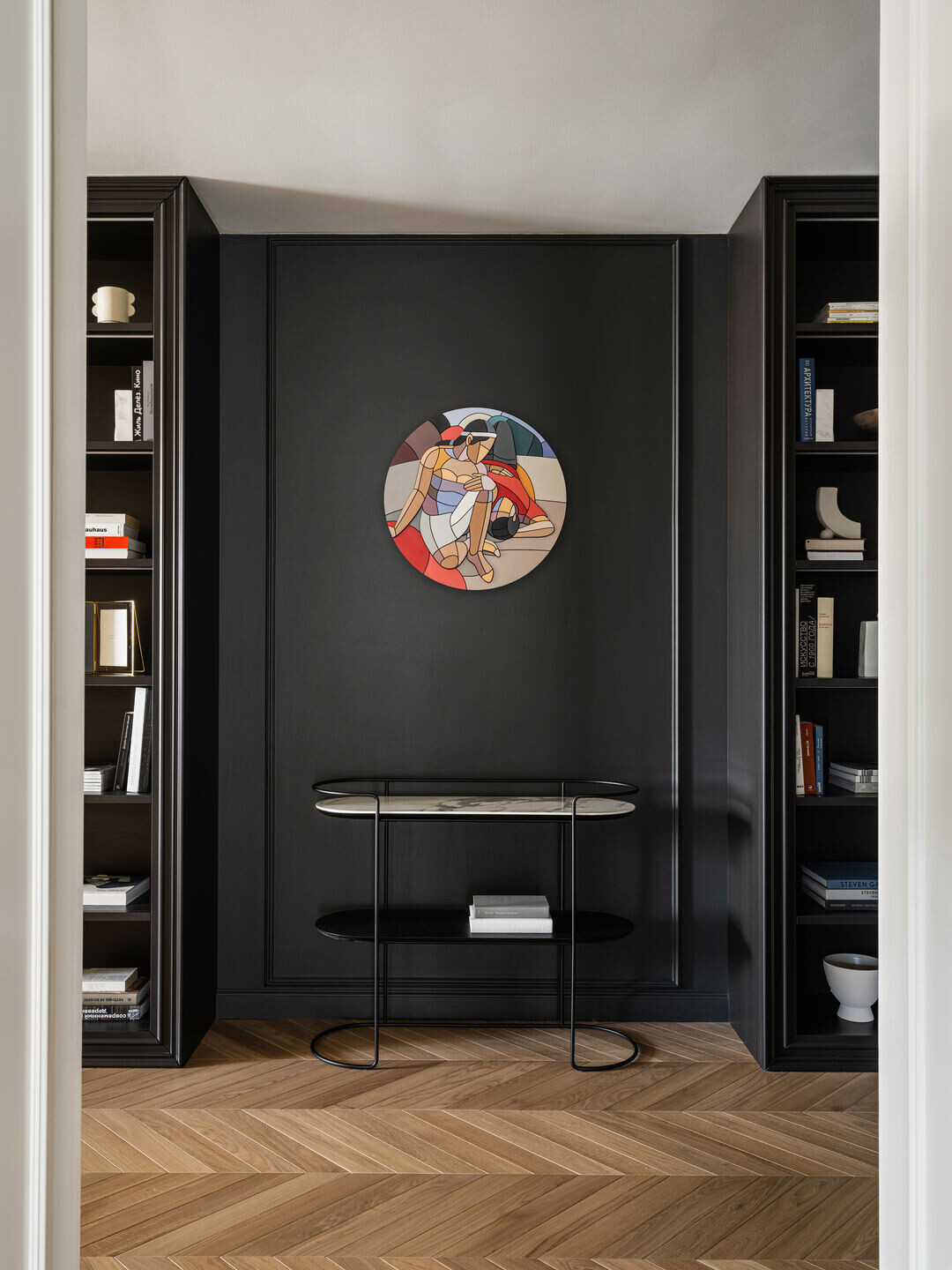 The apartment has everything you need — a spacious kitchen-living room, an office (which can easily be turned into a children's room), a laundry room and hall, as well as a master bedroom with its own bathroom and dressing room. In the guest area, simple modern furniture looks especially advantageous next to the stucco decor — a Ditre Italia sofa, a Tomasella pedestal and vintage wall lamps. The neutral white walls in the kitchen contrast with the brass portal. The dining table was literally "cut" into the kitchen island to shorten its length and supplemented with Calligaris chairs against the background of the Lube kitchen.
A similar technique was used in the bedroom — modern items were combined with a vintage chandelier and classical architectural elements. The saturated green shade for the walls was chosen by the customer himself. A Calligaris desk, a Biel sofa, a Tomasella wardrobe, an Ozzio chair, a Cattelan Italia shelving were chosen for the cabinet. It turned out to make advantage of the features of the load-bearing walls and make a beautiful shelving unit in a niche. In the hall there is a Tomasella wardrobe, a Bontempi Casa console, a Gubi pouf, a Nuura wall lamp. Tile in the bathroom Porcelanosa, in the shower Mosaico. Artwork in the corridor of Dmitry Aske.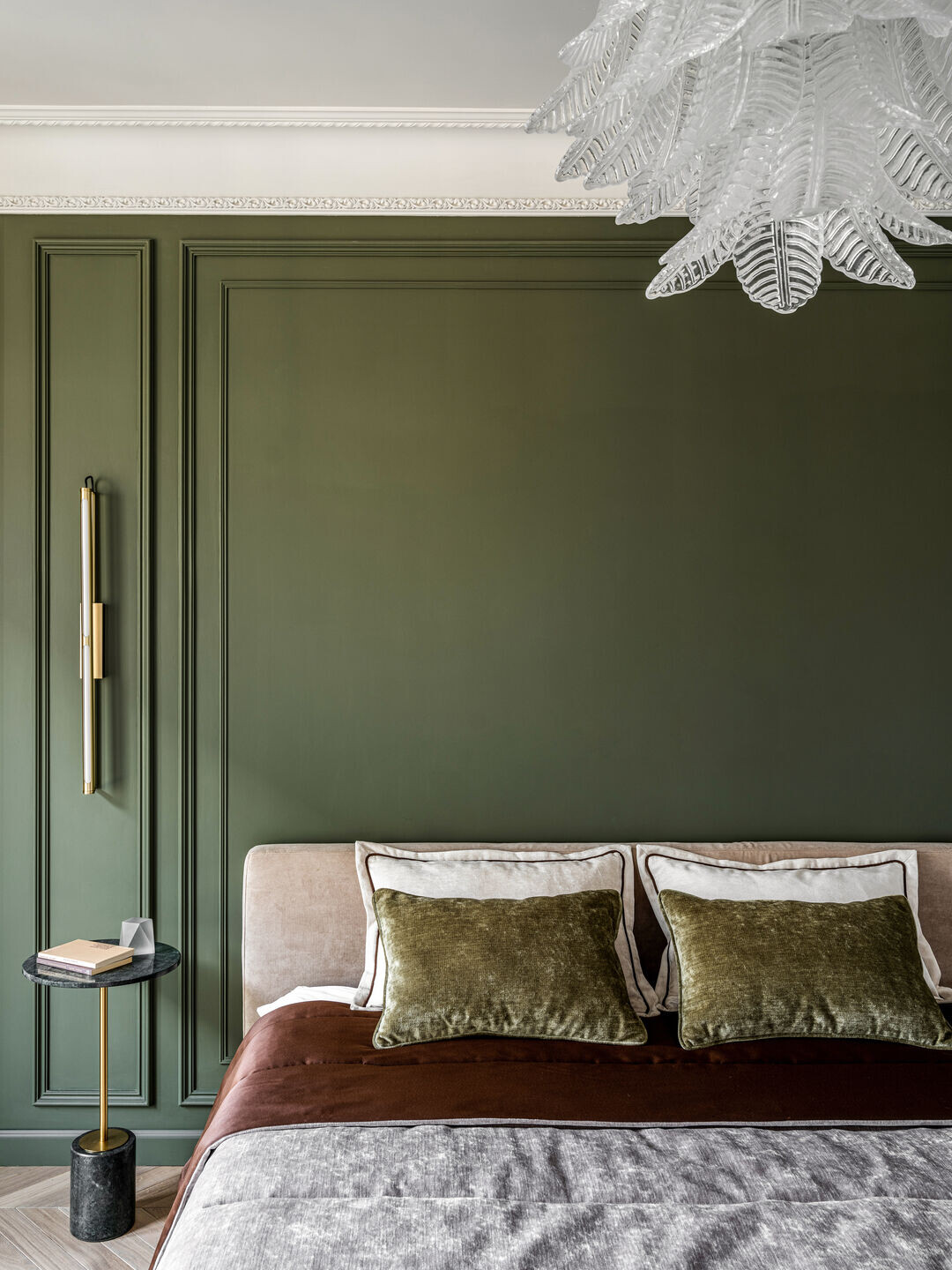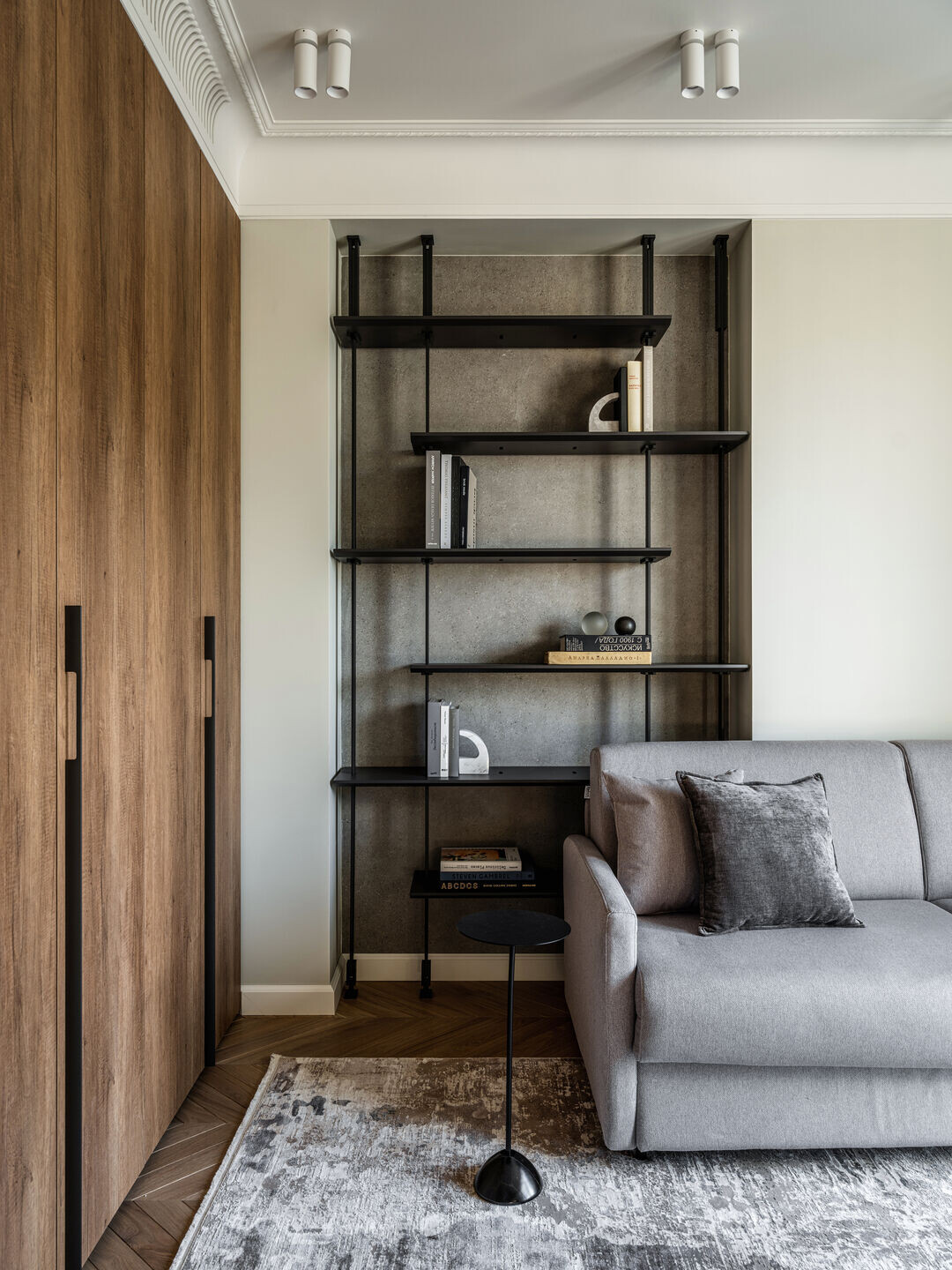 The project has interesting non-standard techniques, for example, a guest bathroom with a semicircular shower cabin.