Bede Gaming is a gambling platform and software company based in Newcastle upon Tyne, England, with offices in London, England and Sofia, Bulgaria.
In April this year, Bede's Sofia team moved into their new office. Pleased and proud of it, now Team Bulgaria can get together and collaborate in some rather swish surroundings!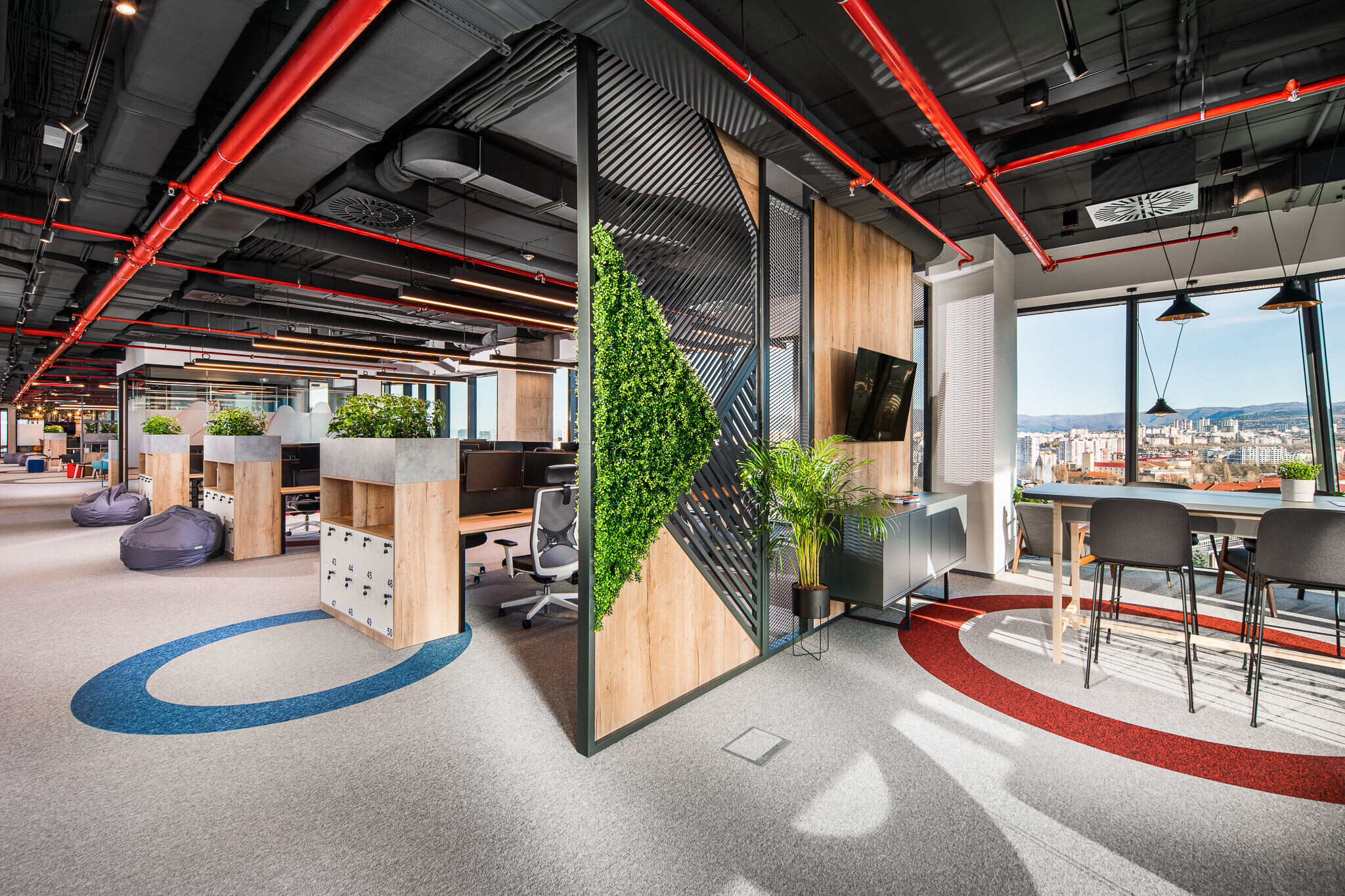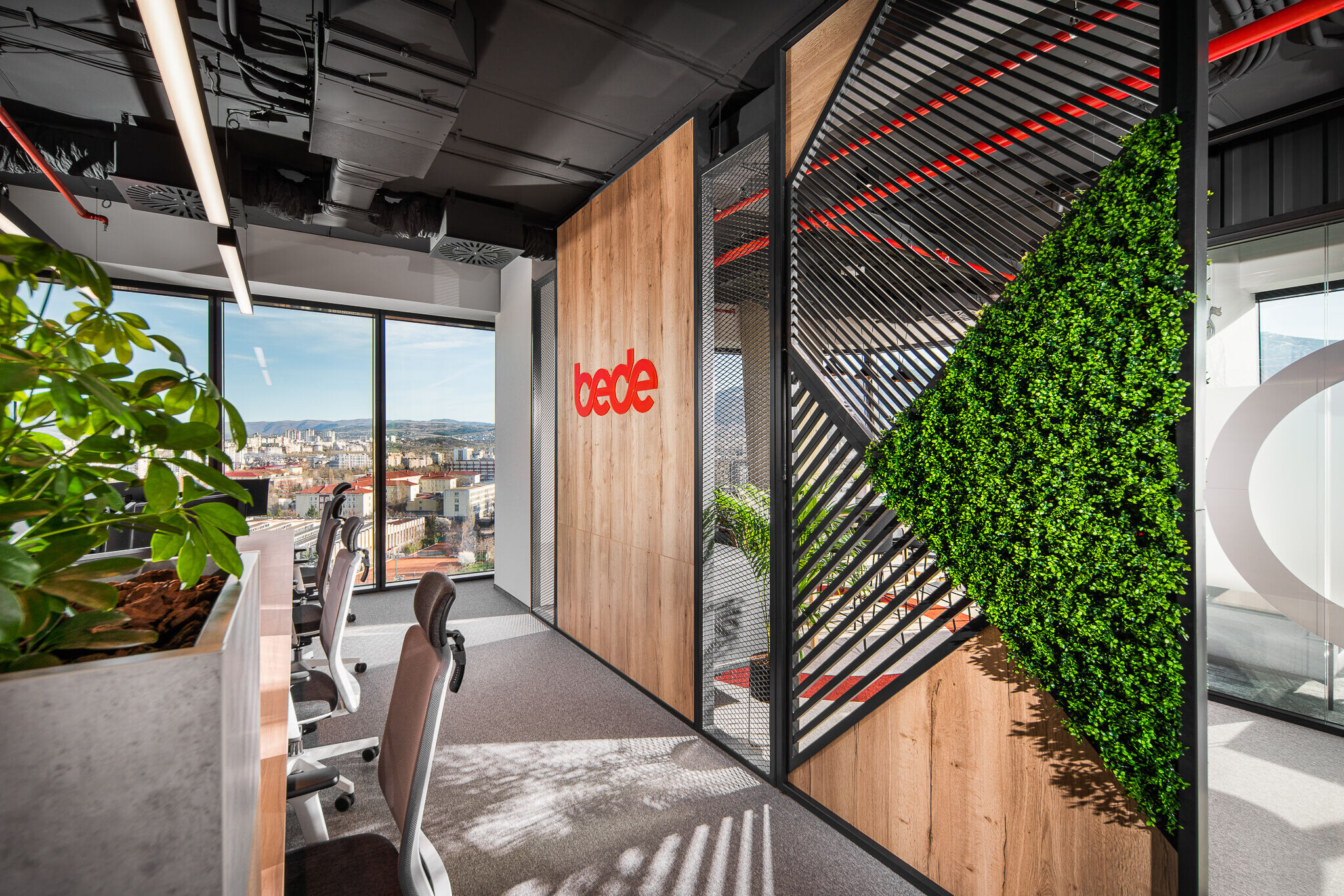 The 700m2 new office is based on the 13th floor of the latest modern office building in Sofia-NV Tower. The office interior is a beautiful combination of modern and industrial styles that are softly bound together by accent colors used in the corporate color pallet. The firm's identity could be observed across the whole office design along with the team's collective character.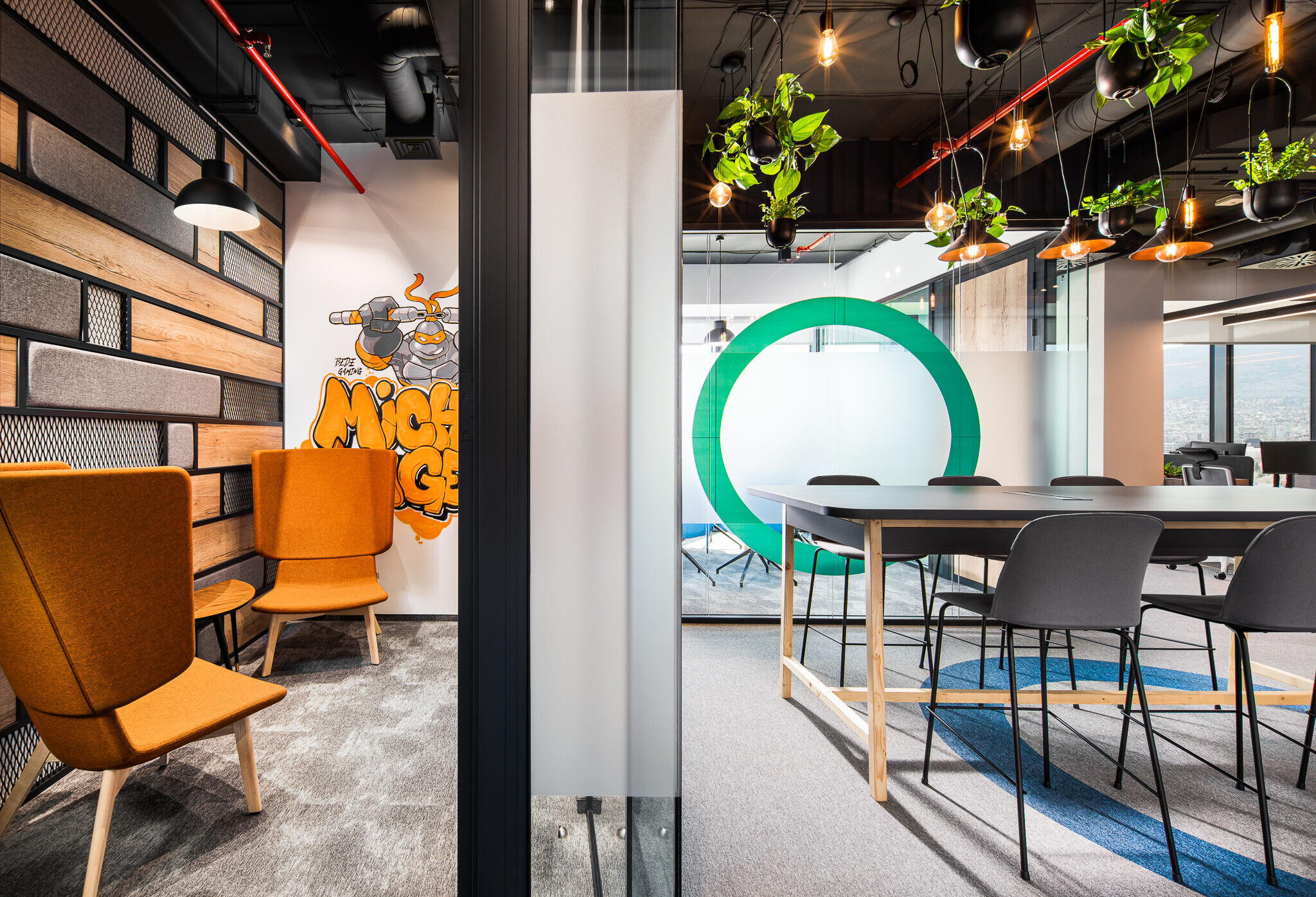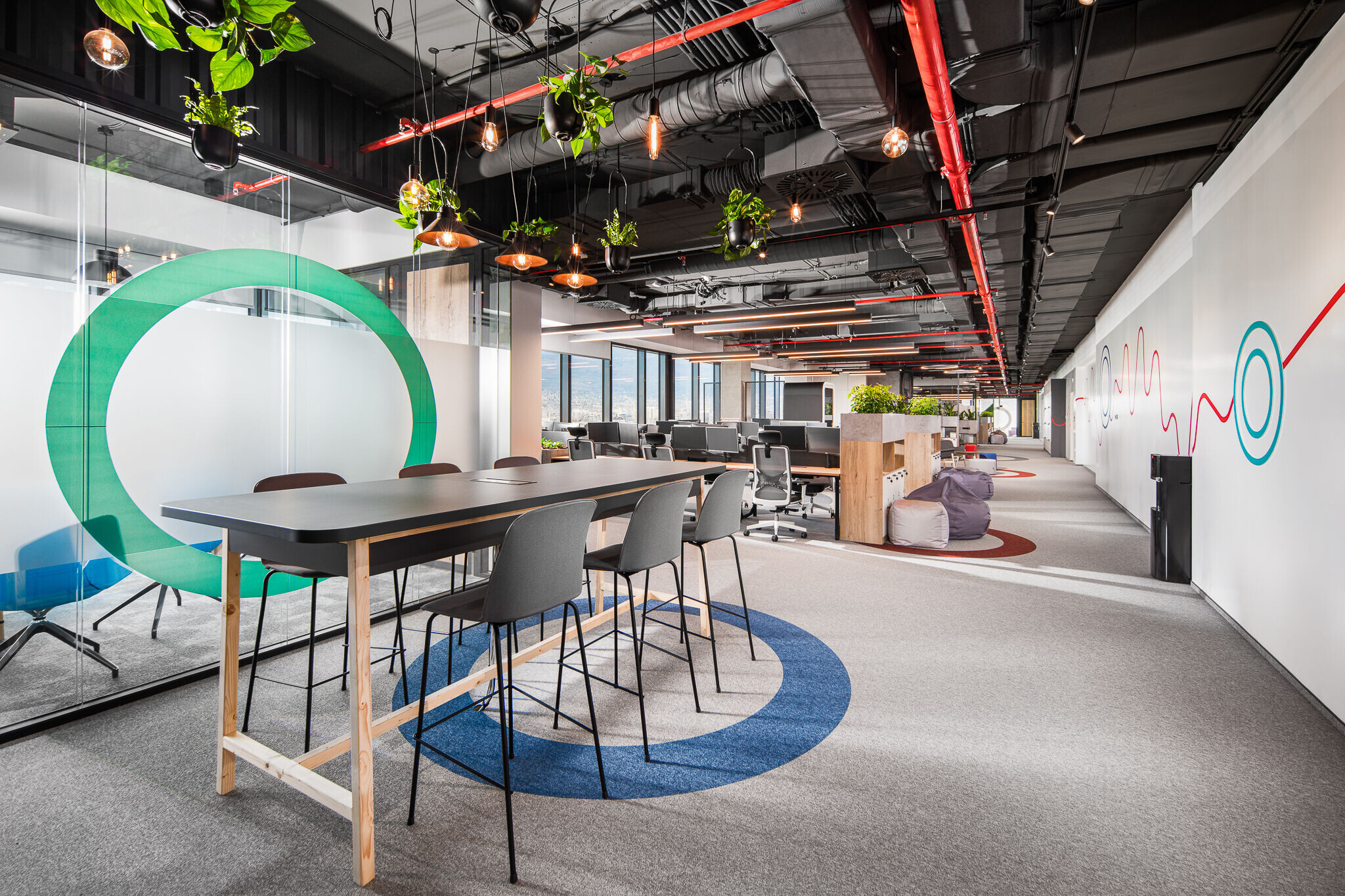 The office consists of open space work areas, small and large meeting rooms, a board room and relax areas. Each space within the office has a special and unique design. There is a soft transition as one moves from space to space and when all styles come together into one, they form Bede's new and improved look.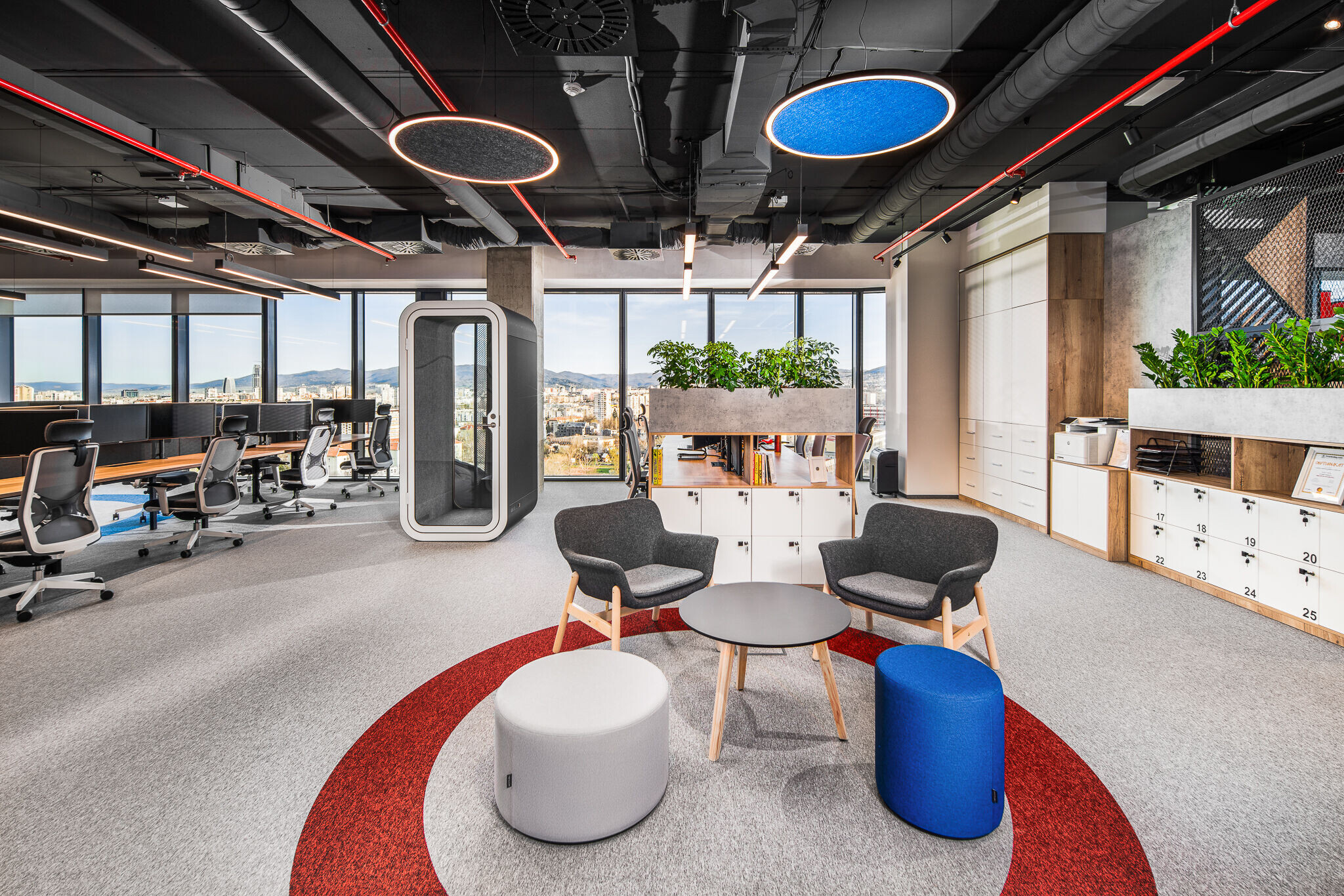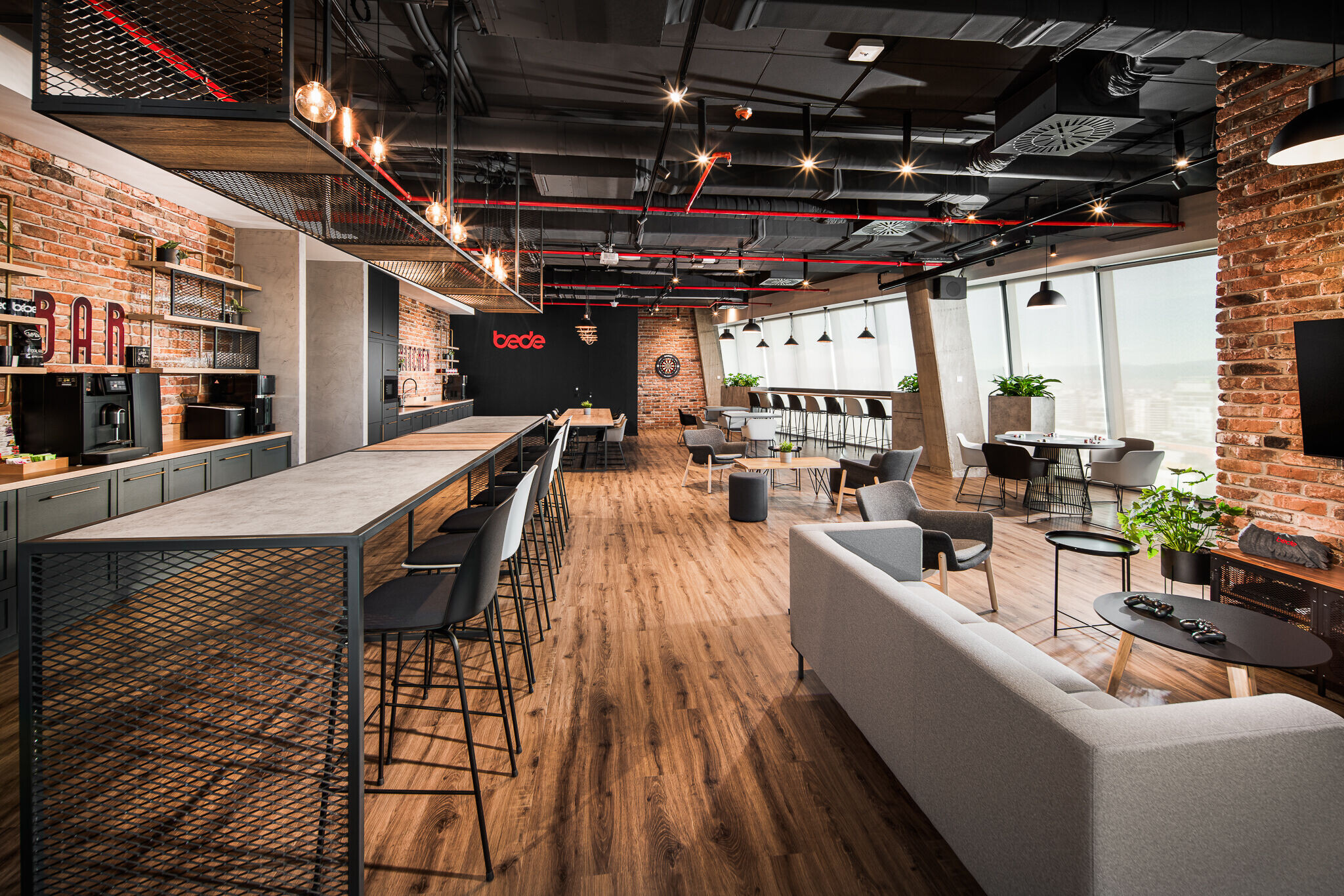 The open space is a combination of work areas with standard bench desking system and high adjustable desks, dedicated small zones for relaxation, alternative spaces for collaborative work and phone booths. All these different areas within the open space are cleverly connected together by the 50 meters writable branding wall along the main hallway.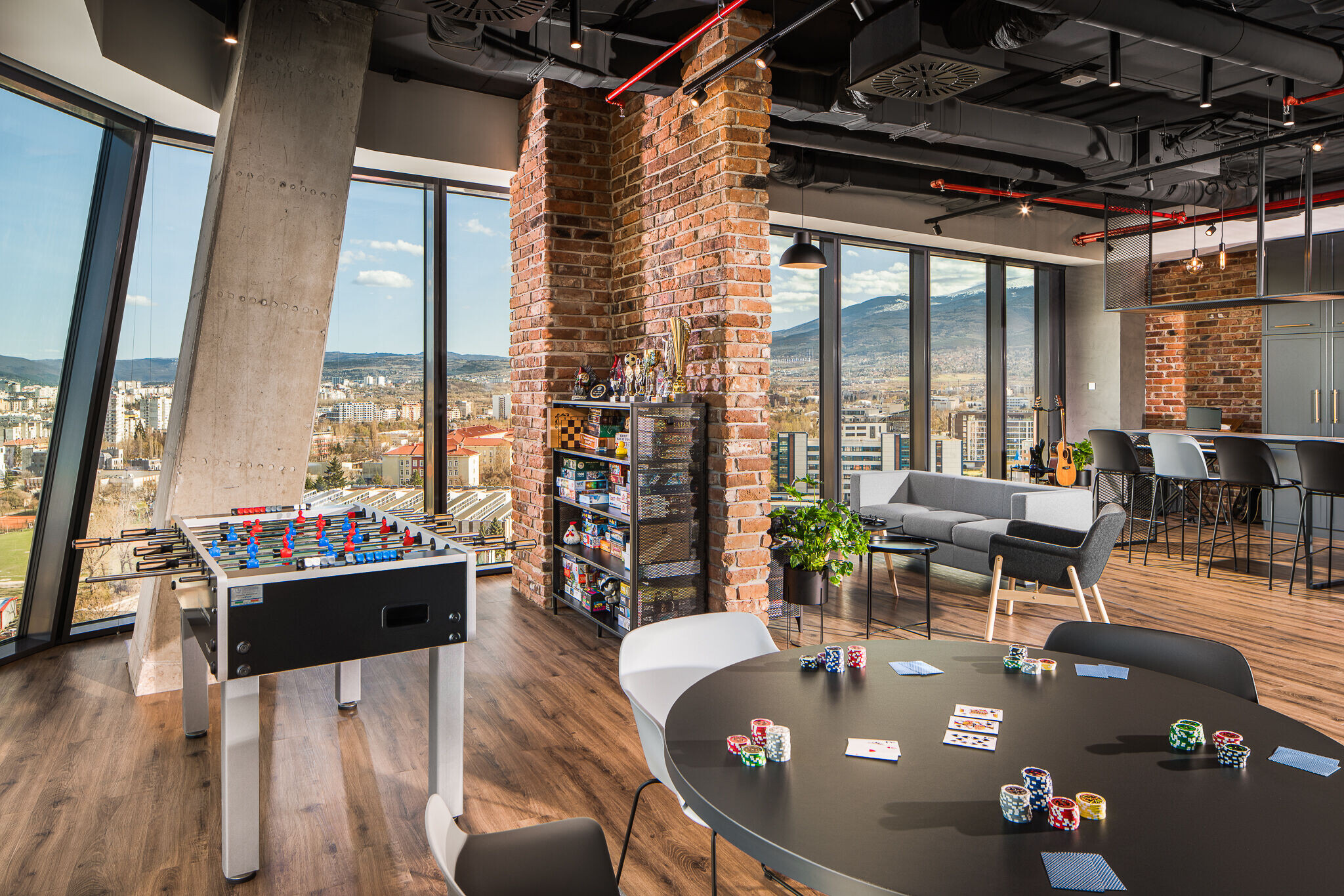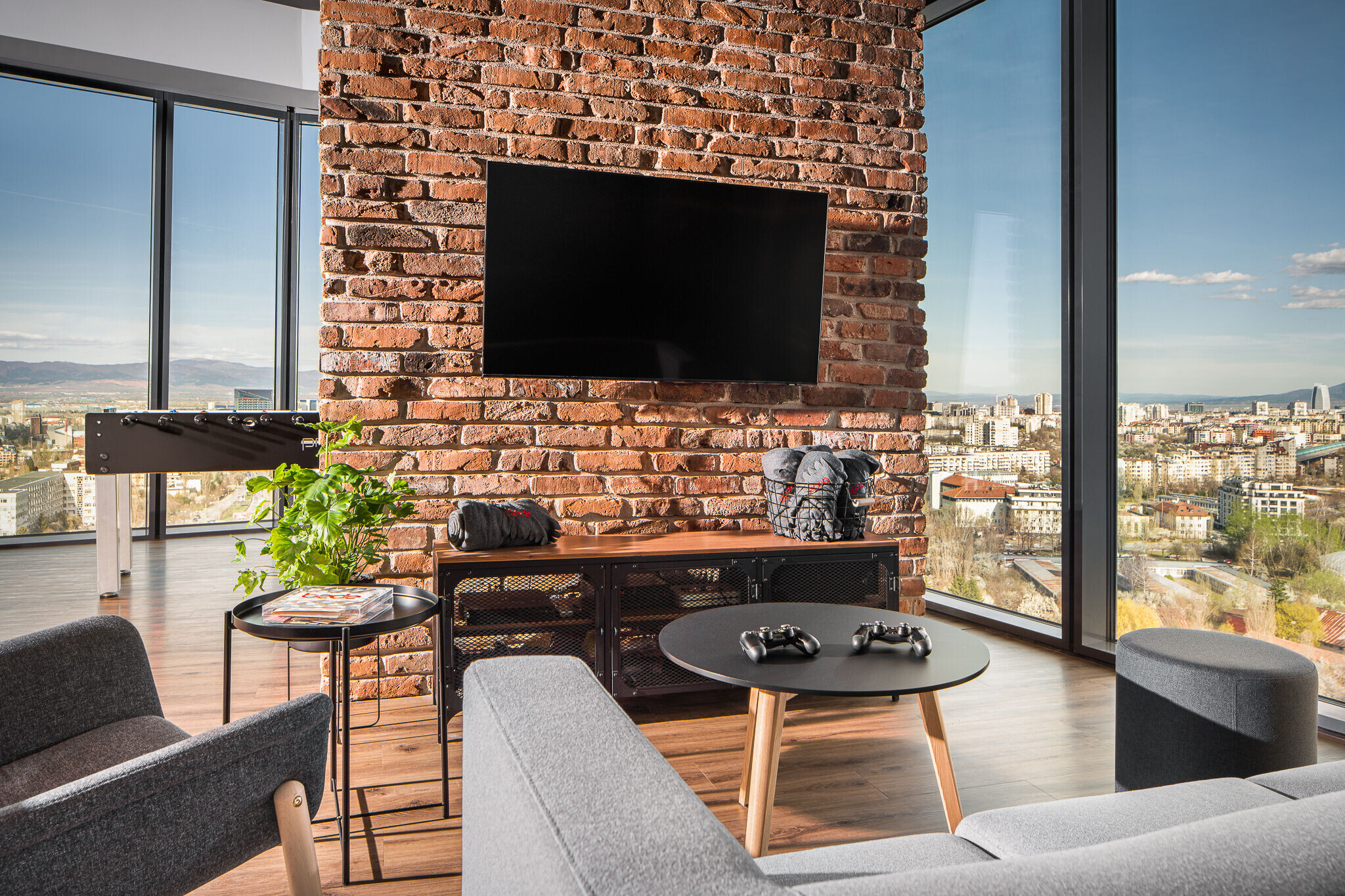 Wood, metal and bricks are the main materials used across the office which together with the planted natural vegetation contribute to the general feeling of the space. The atmosphere across the Bede's office is a balance between industrial, modern and urban style with a warm feeling of "home".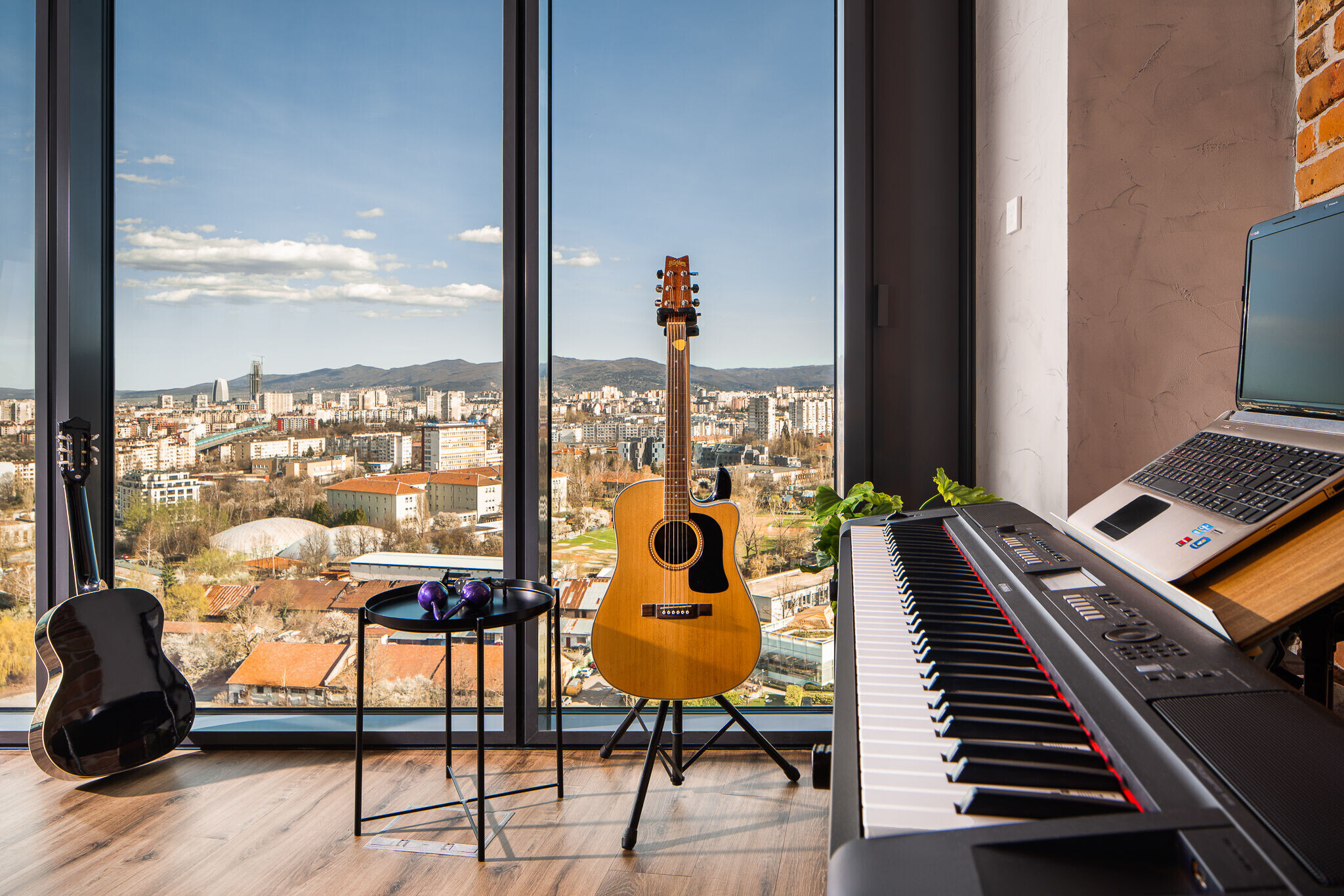 Each office element not only integrates the firm's culture and identity, but it is also inspired and marked by the team's unique character. Each meeting room is designed to look like an industrial container and it has its own Ninja Turtle patron. The urban culture is exposed with the graffiti on the wall and supported by the old-school art form.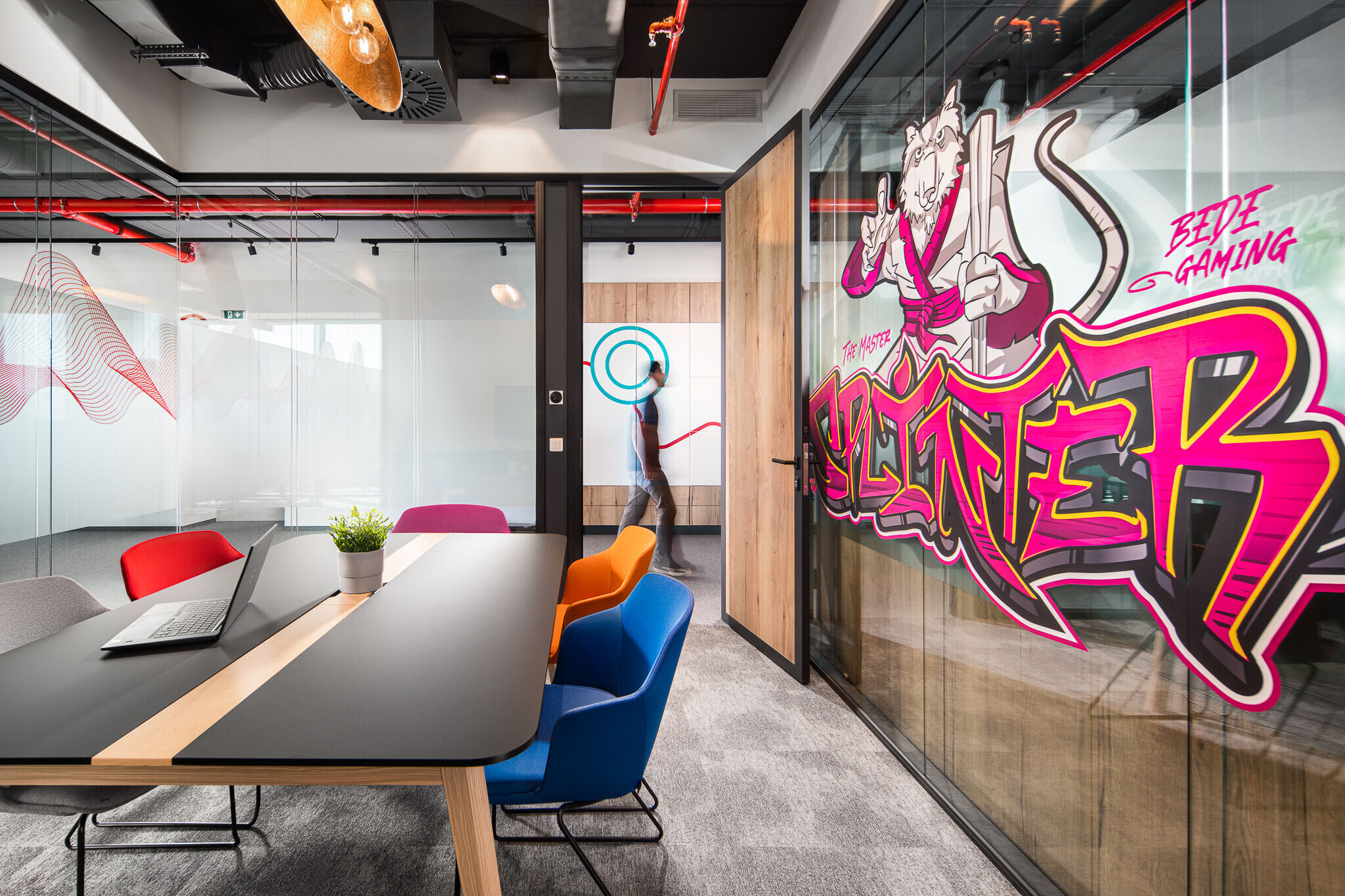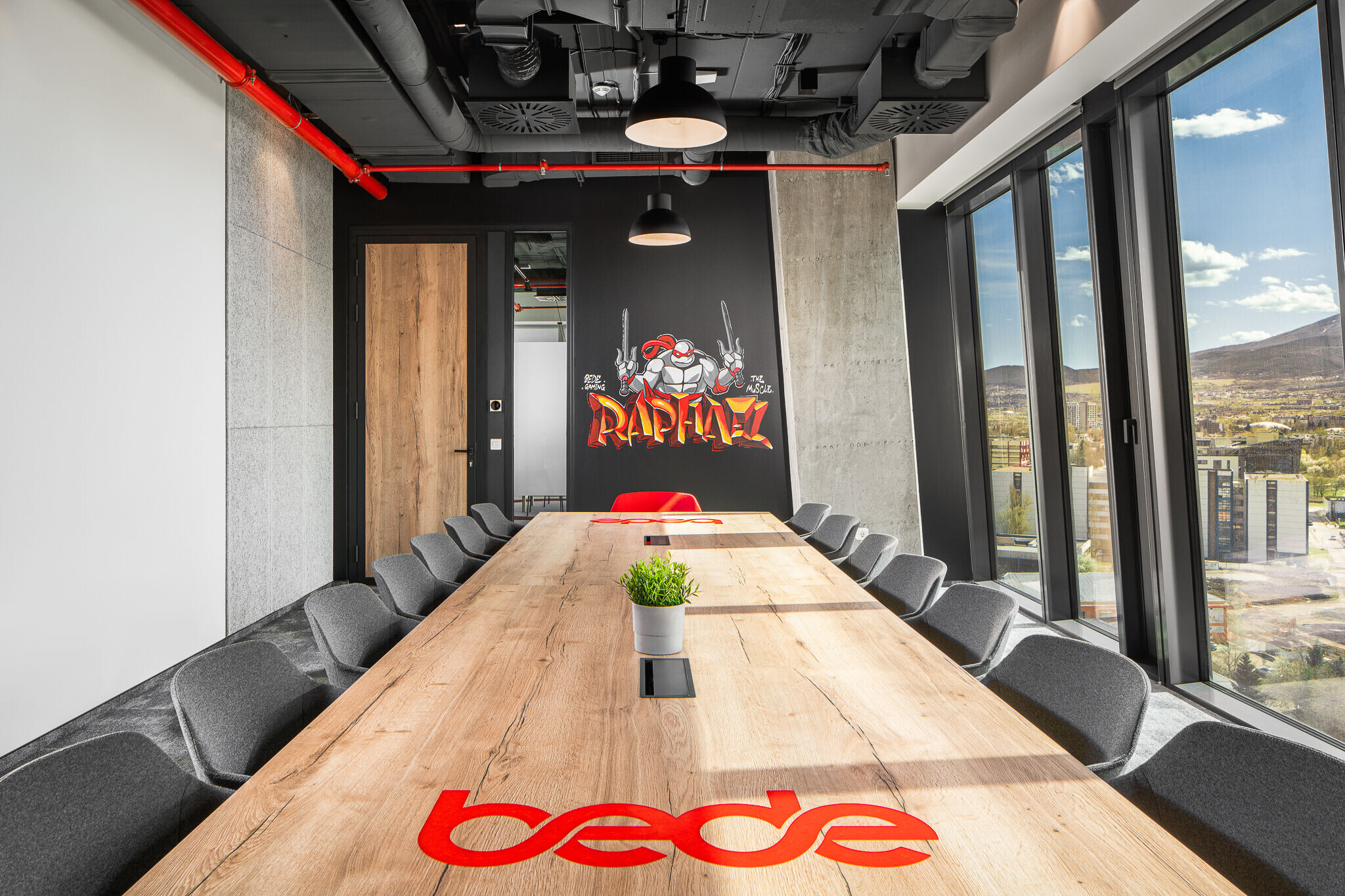 The main relax area is multifunctional and consists of several sub-zones: kitchen, bar area, board games area, music corner, bridge table and darts. Brick walls and suspended metal mesh with vegetation are the accents with the space that make it special, cozy and simply amazing.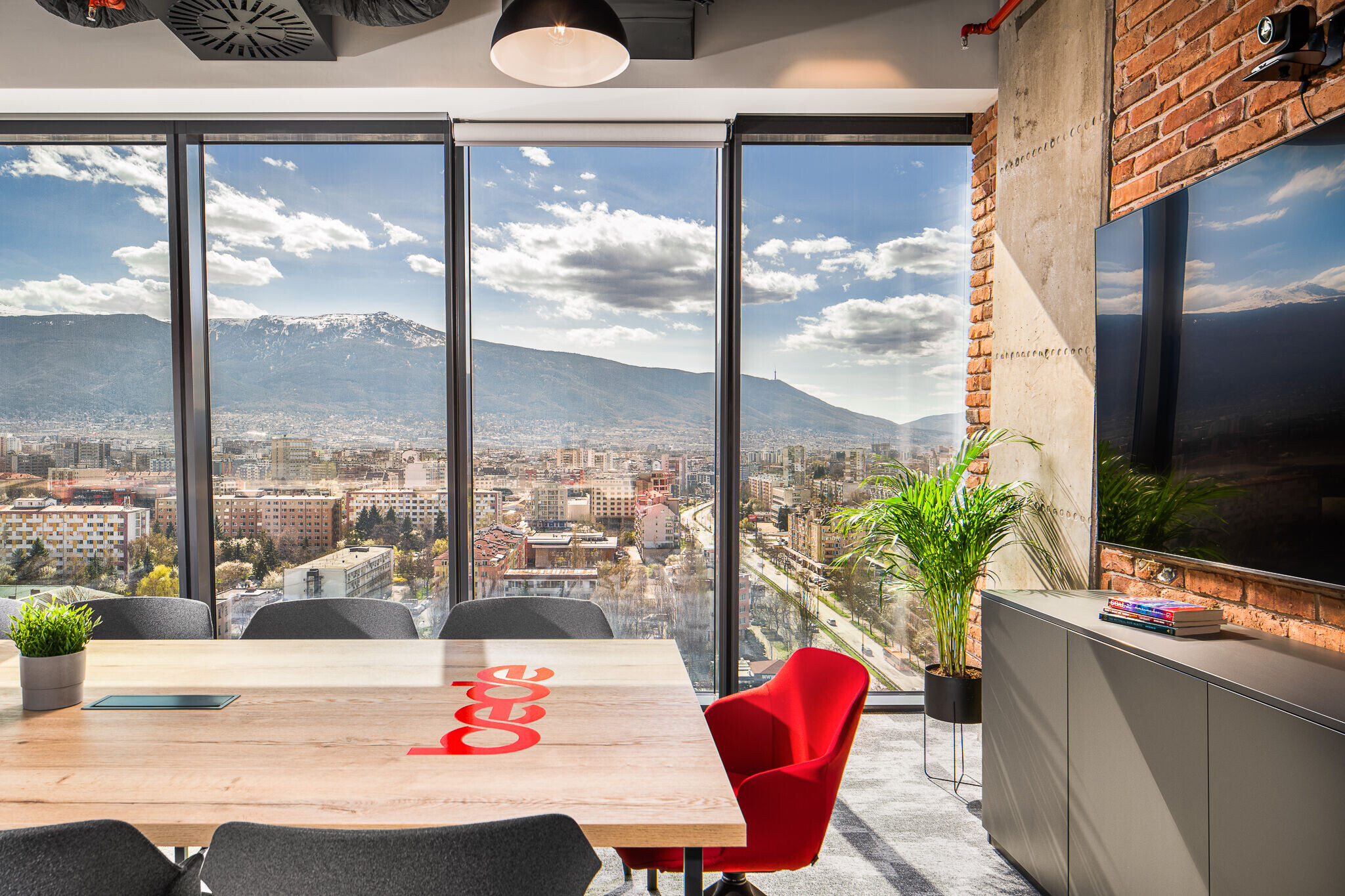 Team:
Architects: MoVe Architects
Photographer: Kalin Panchev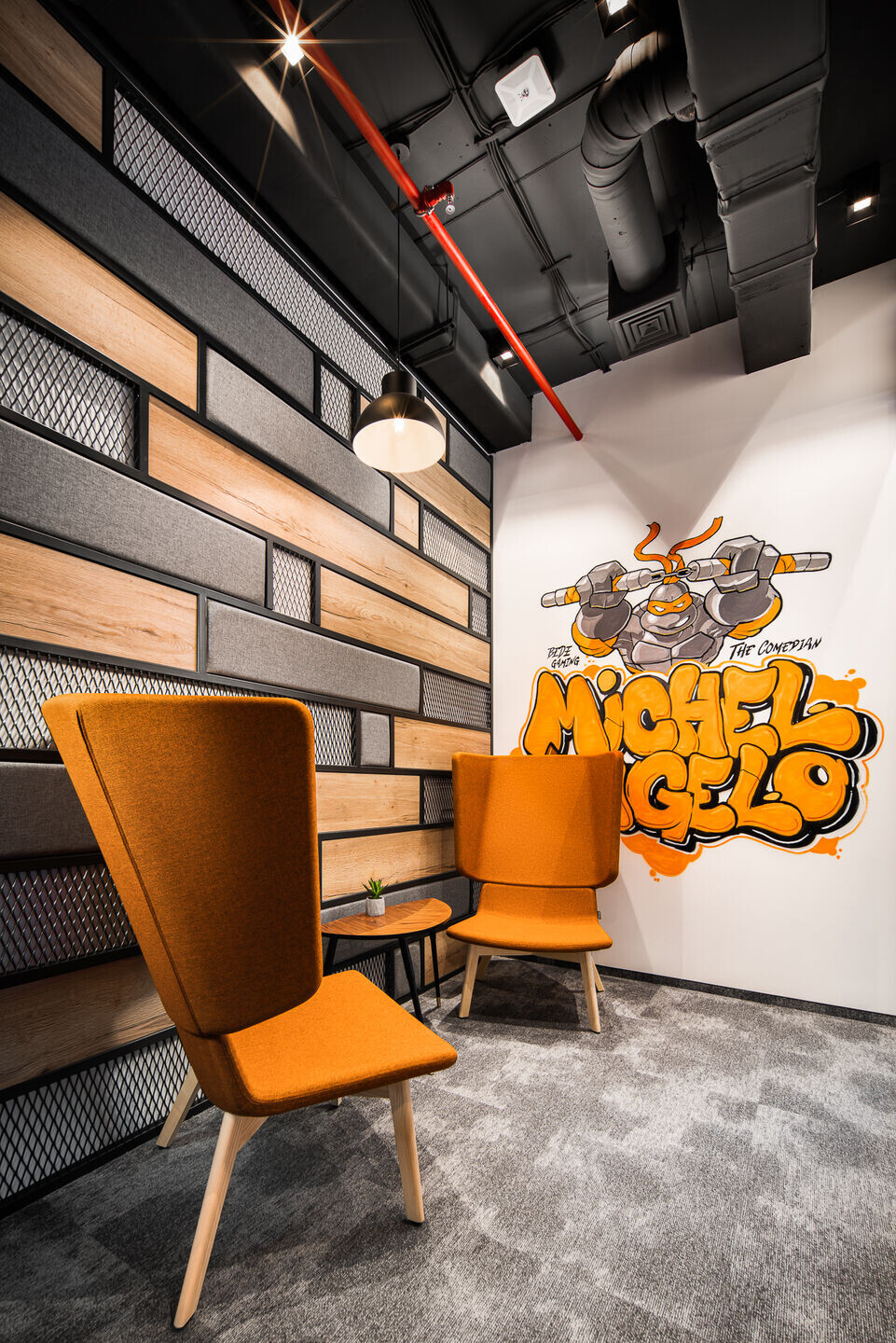 Materials Used:
Flooring: Modulyss
Doors: Alumina Elit
Interior lighting: Polaris
Interior furniture: Diemme, Quinti, Narbutas, IKEA