This project is designed for a private client in their 578 m2 empty land located in Karawaci, Indonesia. The design approach in this land is based on client request where tropical mixed with rustic Balinese design for the main idea of the building.
Tropical Design involves natural lighting and air flow circulation, with the usage of glass and void in particular. Concepting the design where important area such as master bedroom, living, Dining and Pantry will get the best view without forgetting about the privacy of the client.
With the view of corner area and private swimming pool across it, the building mass is designed based on function, circulation, privacy and view of those elements.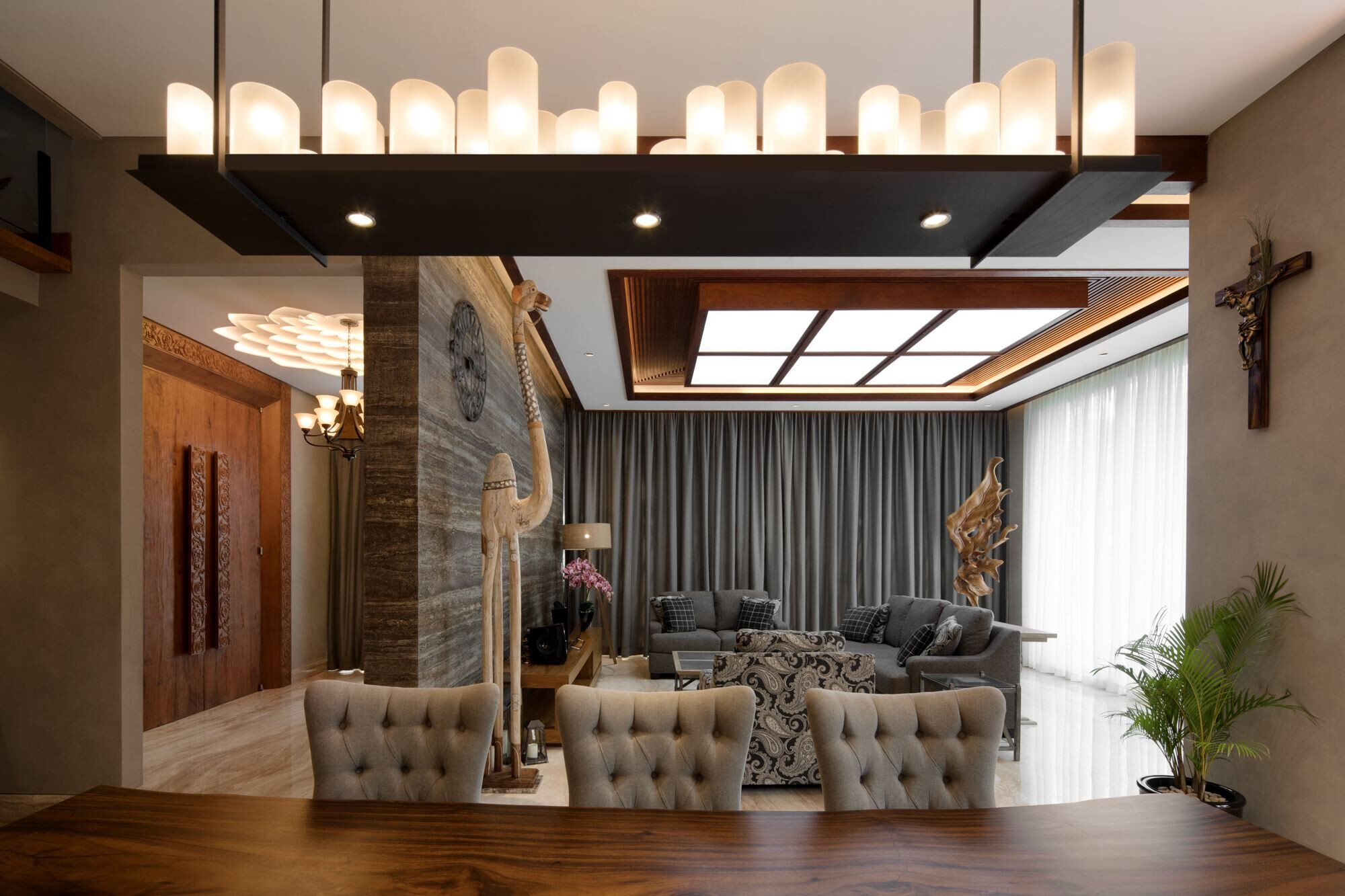 Facade
The Goal of Design is not to form massive facade, Architect play on the building composition with different natural resources and transparency cutting through horizontal and vertical line considering the tropical aspect. The residence is constructed mainly from marble covering upper half of the building while the first floor using different kind of material and color tone. This will create the effect that the building is floating and breaking the house massive composition lighter.
Grille Woods on the Facade is one of the main points of the building. It breaks composition of horizontal line building by standing in vertical line among the marble material which become the focal point of the house. Other material like stone covering the pool area, and textured wall is also a part of the material to create a natural atmosphere inside and outside of the building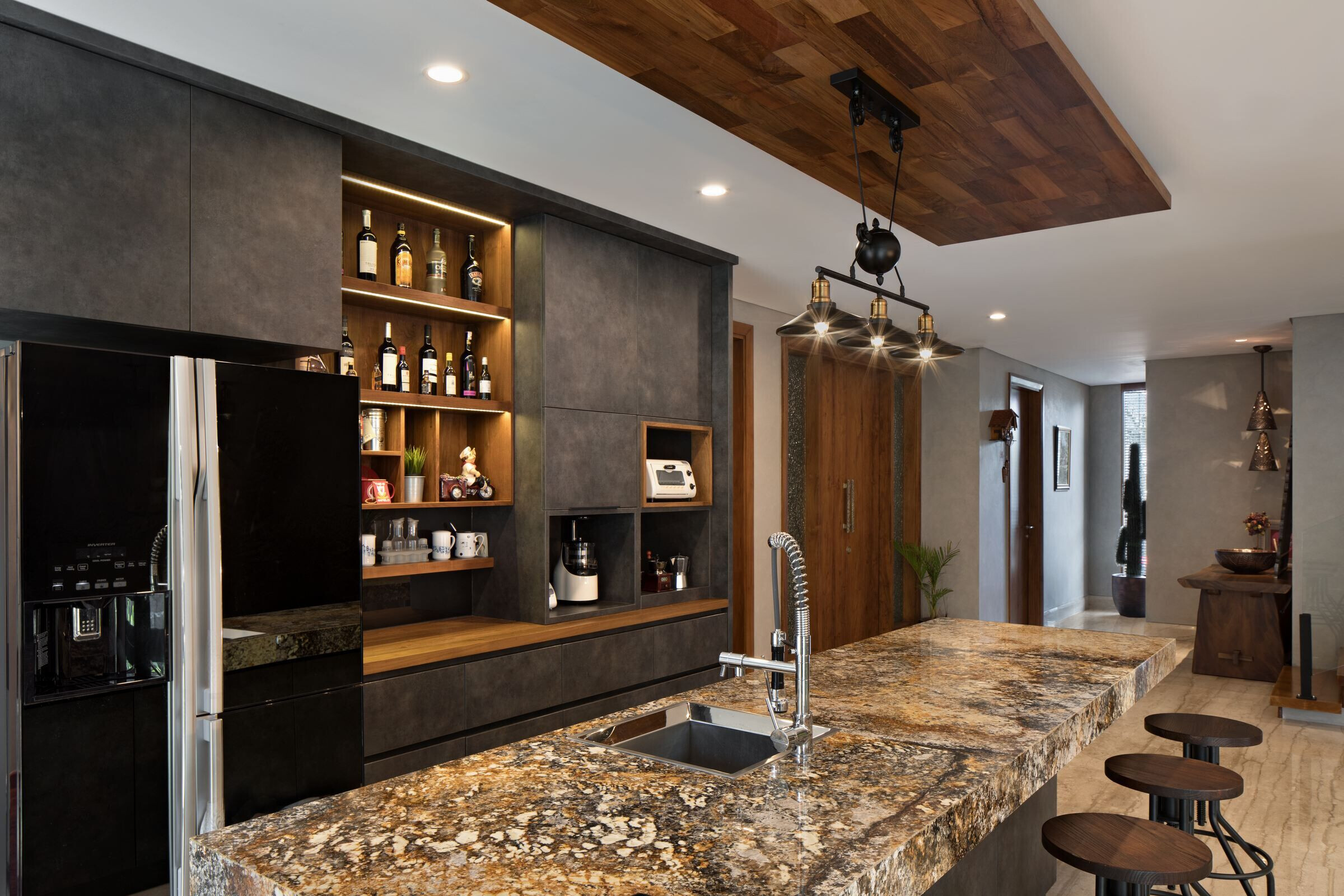 Interior
In the First Floor, The Living, Dining and Pantry space are designed with concept of open space located in between the swimming pool and outdoor area to maximize the view. To Secure the Privacy of the pool and indoor area, there is randomly placed stone textured walls standing firm with particular spacing to form shades line toward the Living Space.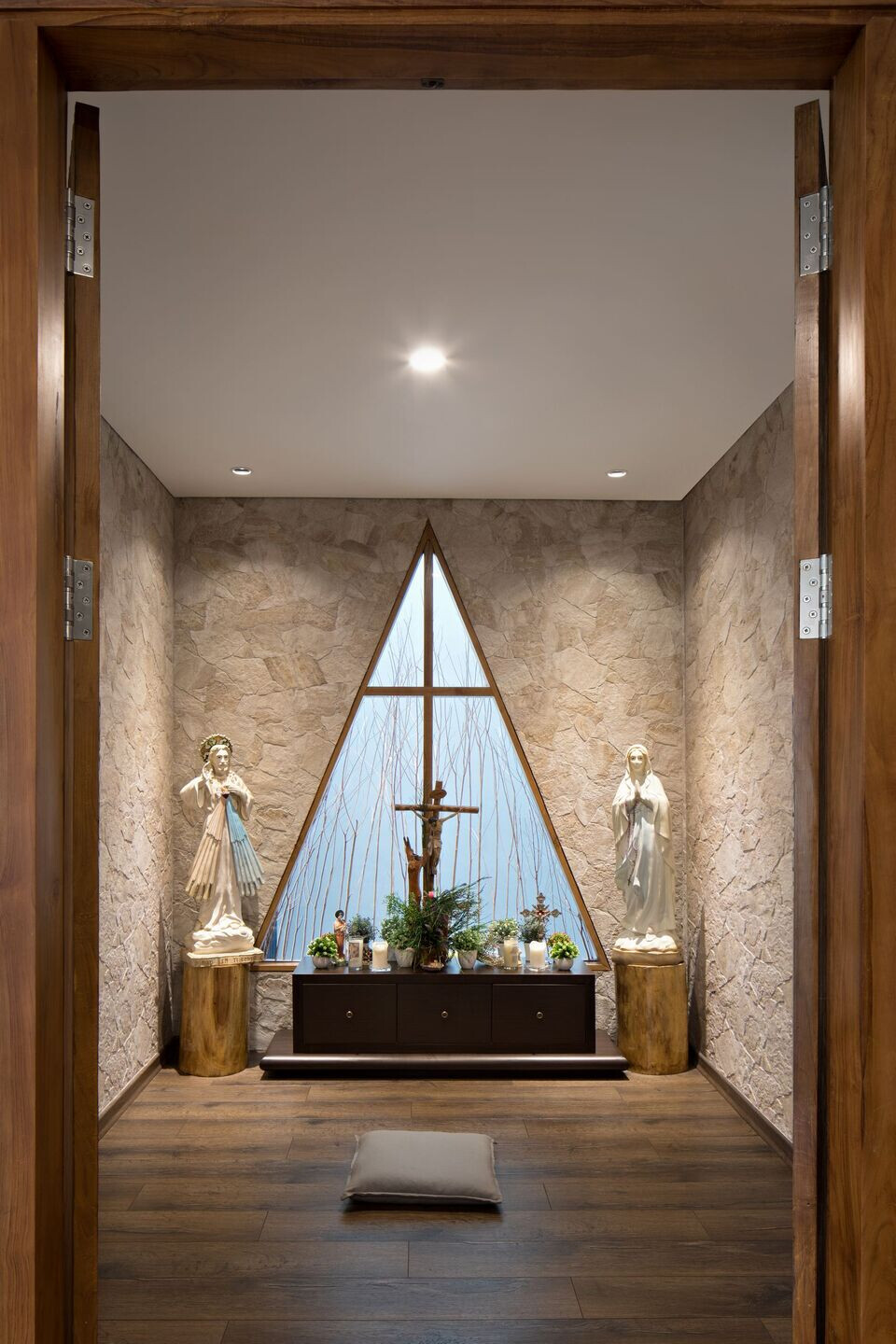 In between the Spacious living area, there's a stair connecting the first and the second floor, made up with 2.5-inch solid wood. On the second floor there are 3 kids' bedroom, a small family room and master bedroom.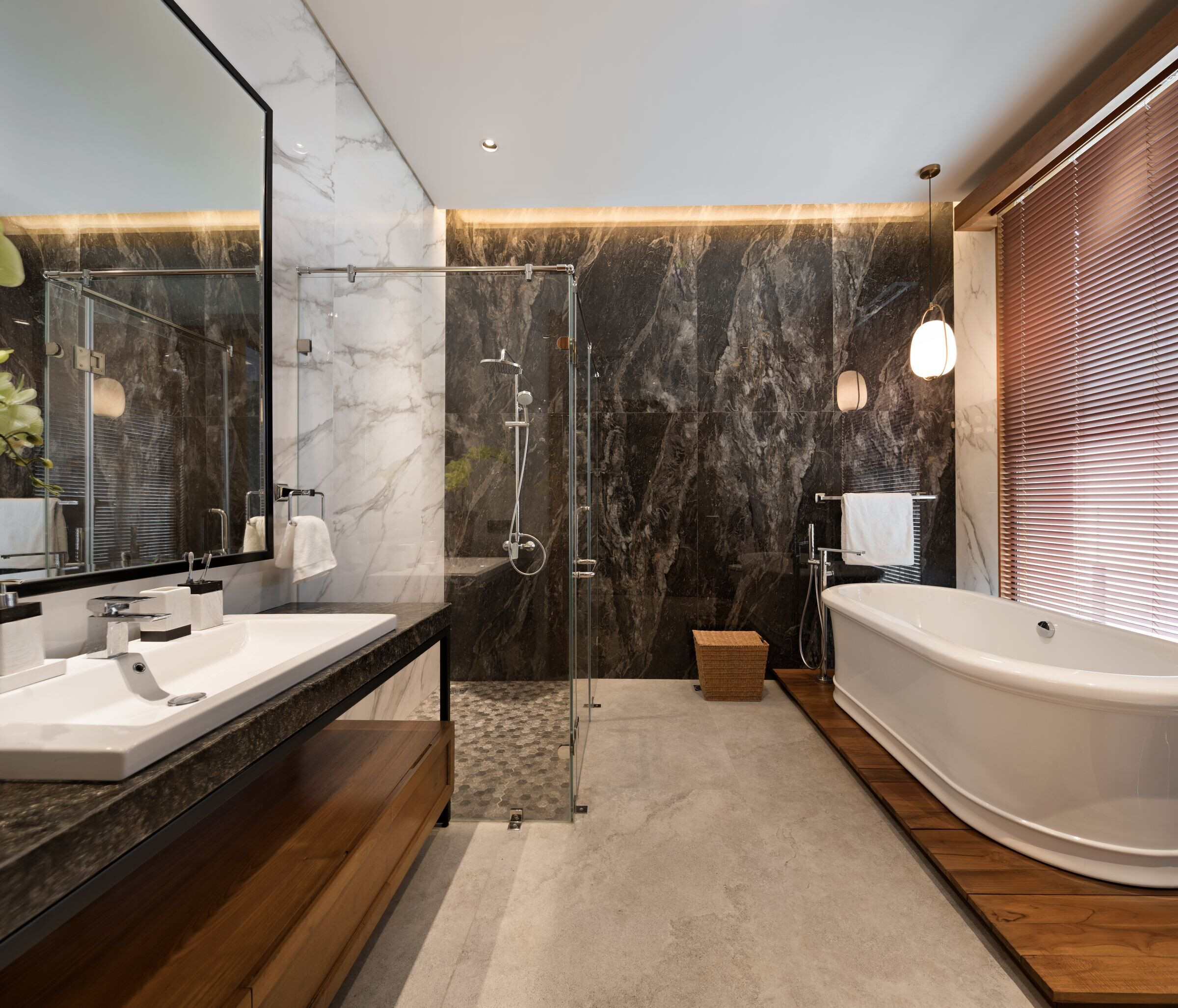 Kids bedroom are designed based on their own personality, while in master bedroom is a simple low bed designed focused on the headboard arranged to form a natural atmosphere in the bed room.
Material Used:
1. Facade cladding: Travertine Marble,
2. Flooring: Daeno Marble, parquet florring,
3. Doors: Solid oak wood door.
4. Windows: Aluminium windows by Allure
5. Roofing: Flat roof tile
6. Interior furniture: Solid wood interior by Klass Furnishing