What was the brief?
Our client wanted a modern but timeless apartment, where he could enjoy large spaces, despite the size of the apartment.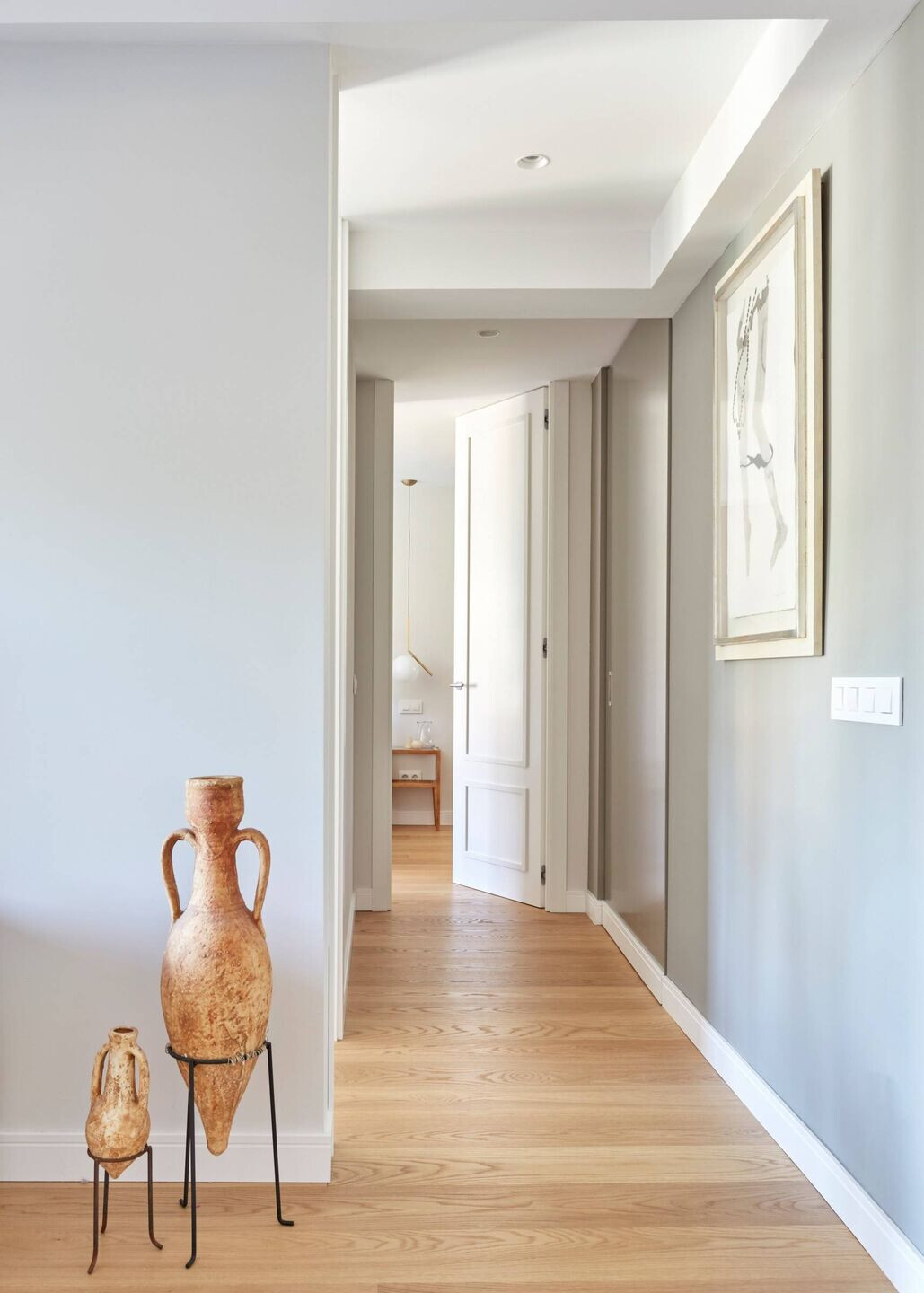 What were the key challenges?
We work in detail on the carpentry and the spatial design in order to achieve flexibility in each room and a comfortable use of the whole house.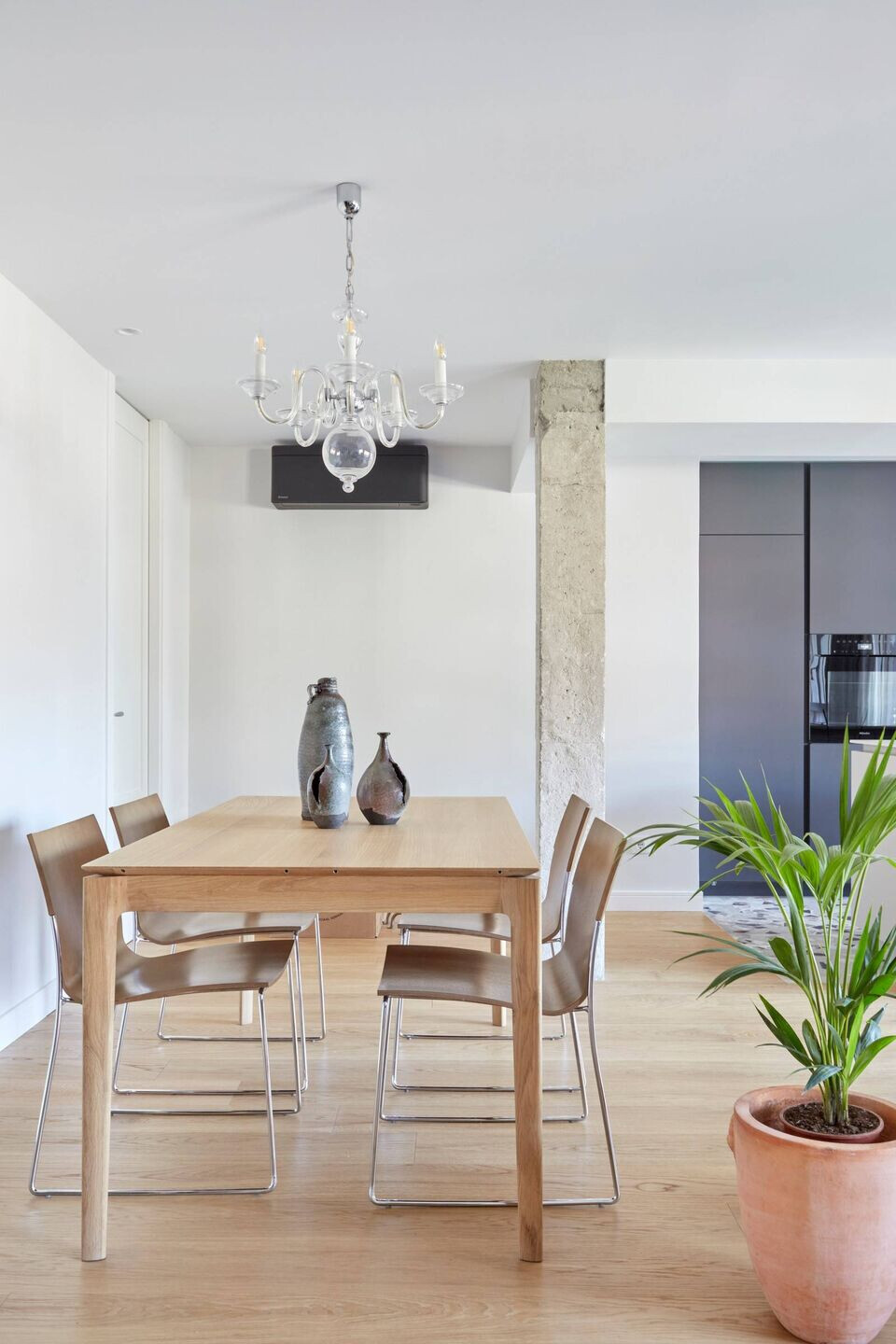 What materials did you choose and why?
Natural materials such as wood, stone o linen fabrics. We are committed to the environment so we try to use noble materials that provide quality, warmth, simplicity and purity to our projects.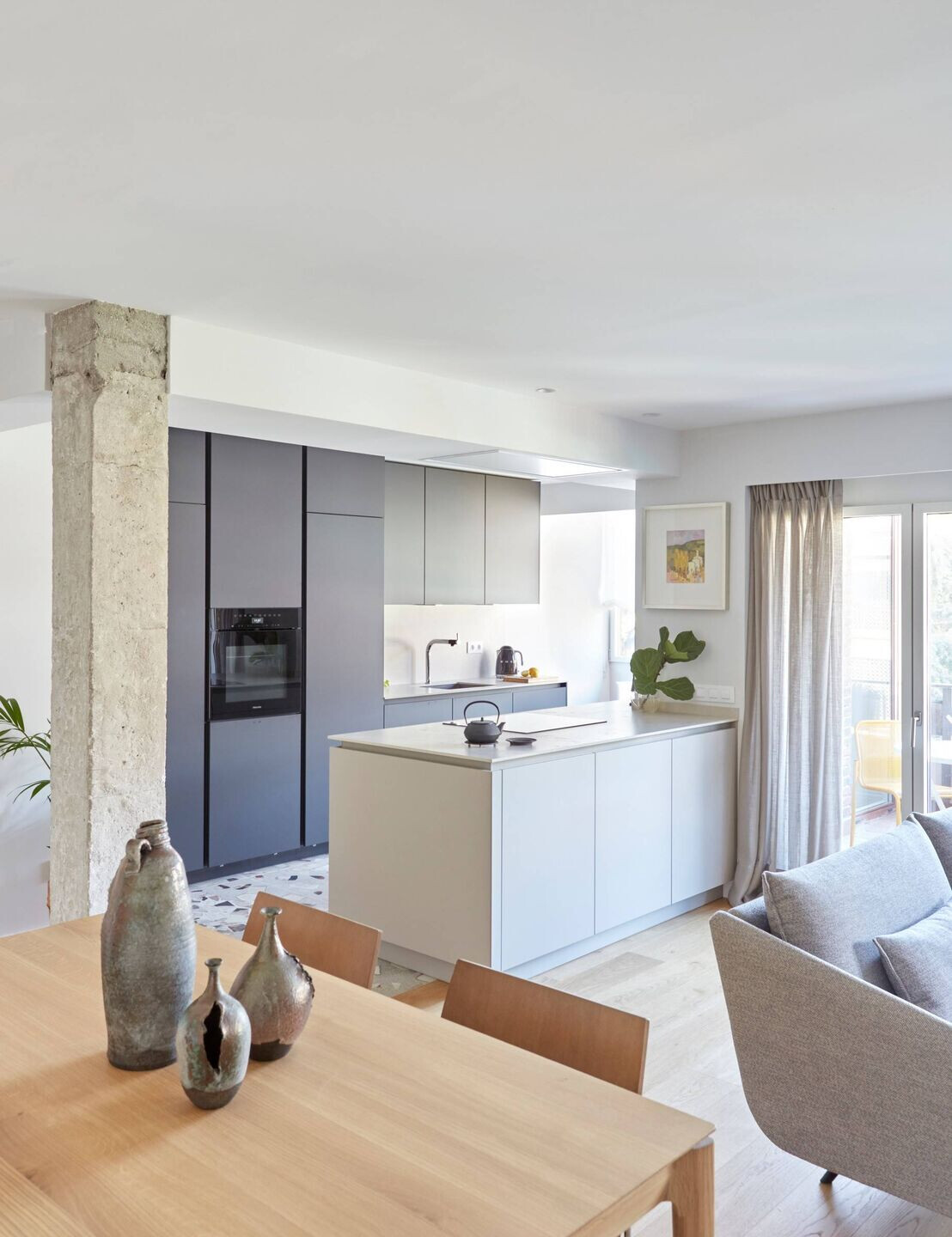 Material Used:
1. Facade cladding- Its an interior refurbishment
2. Flooring- Colección Atelier Barniz Mate Extend Roble FrancésNaturBrossé – VETA PARKET
3. Doors- lacquered doors made with a local carpenter
4. Windows- Technal Unicity
5. Roofing- Its an interior refurbishment
6. Interior lighting- BPM LIGHTING
7. Interior furniture- Zara Home, Flos, Grassoler, Studio Bañon, Dcortina