The DUDES architects team presents a new minimalist flat project for a young family. The project, with a total area of 85 m², is located in a new apartment complex in Minsk on the 23rd floor with an excellent view of the city. Panoramic windows overlook the northern side of the building, low ceilings and a deep entrance to the flat has become a major architectural challenge.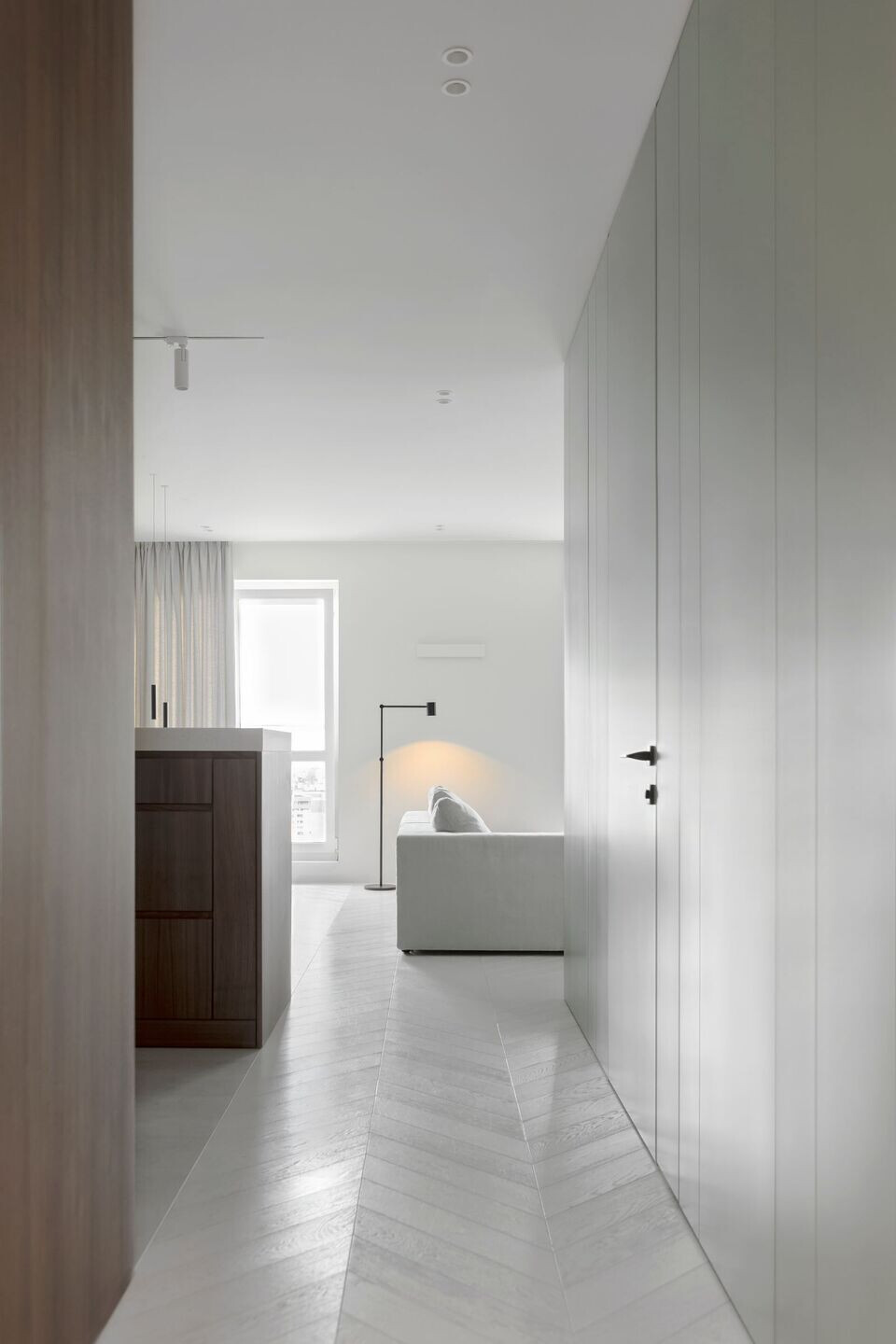 All materials have been chosen with maximum naturalness and a nuanced relationship to one another. The white parquet laid in a French herringbone pattern, the complex pistachio shade of the painted walls, which in different lighting conditions changes its colour like a chameleon from warm white to a ringing grey. Pistachio painted mdf wall panels are several shades darker than the walls. The panels create an architectural accent in the corridor interior, a large, single cube volume in the space which unites the various functional areas: the entrance, the common room and the corridor of the living rooms. Functionally, the wall planes conceal storage cupboards and doors to the bathroom and laundry room, which face the kitchen area.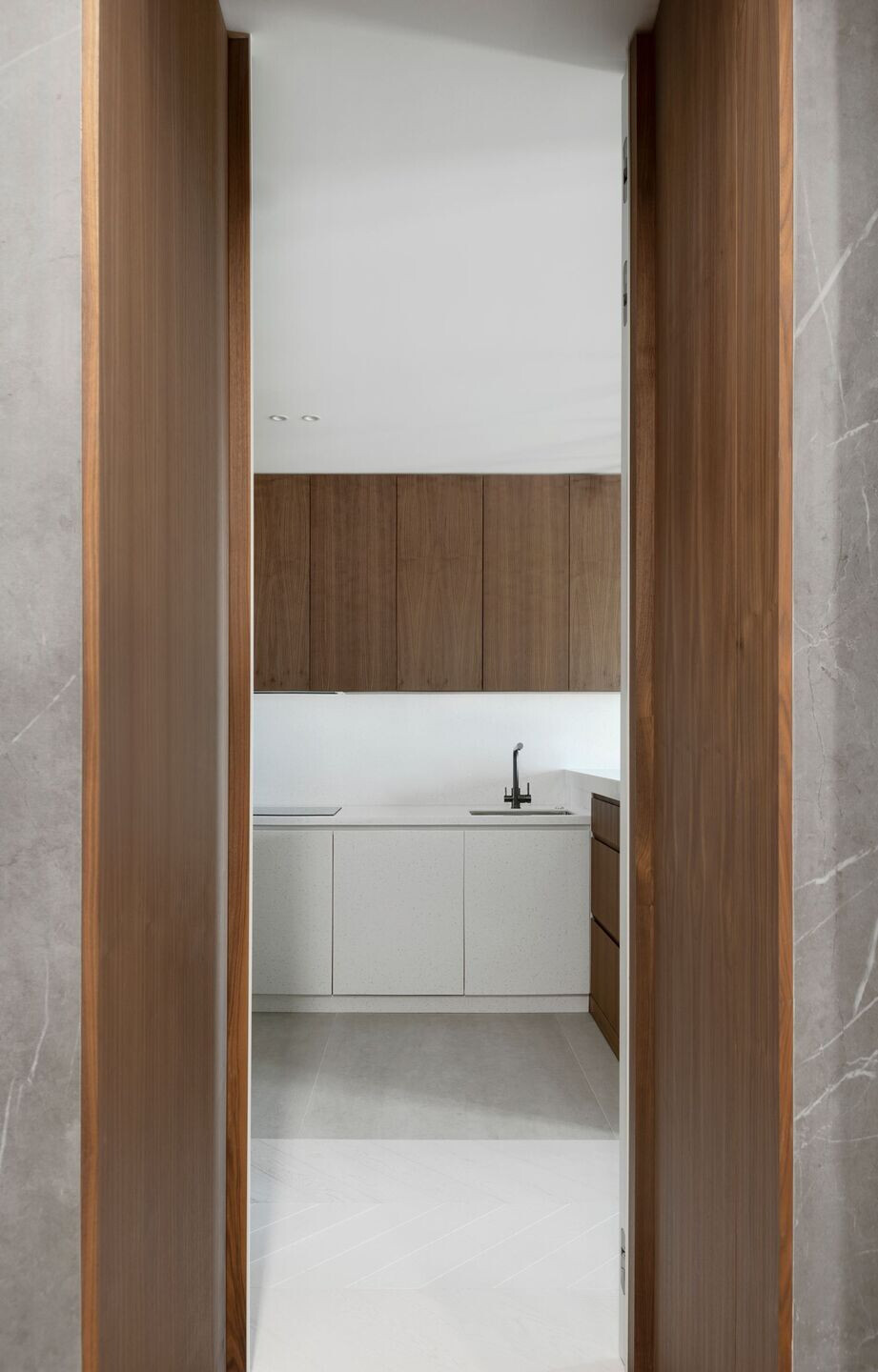 In order to visually stretch the low ceiling height, a vertical cut in the milled and chamfered MDF panels and doors up to the ceiling level were used. Curtains and textiles in upholstered furniture with a soft, natural shade of grey, which on the nuances match the warm oak veneer of the dining table and the natural carpet on the floor. The colour accents in the interior are the dark American walnut veneer in the furniture and the green soft rollers in the upholstery elements.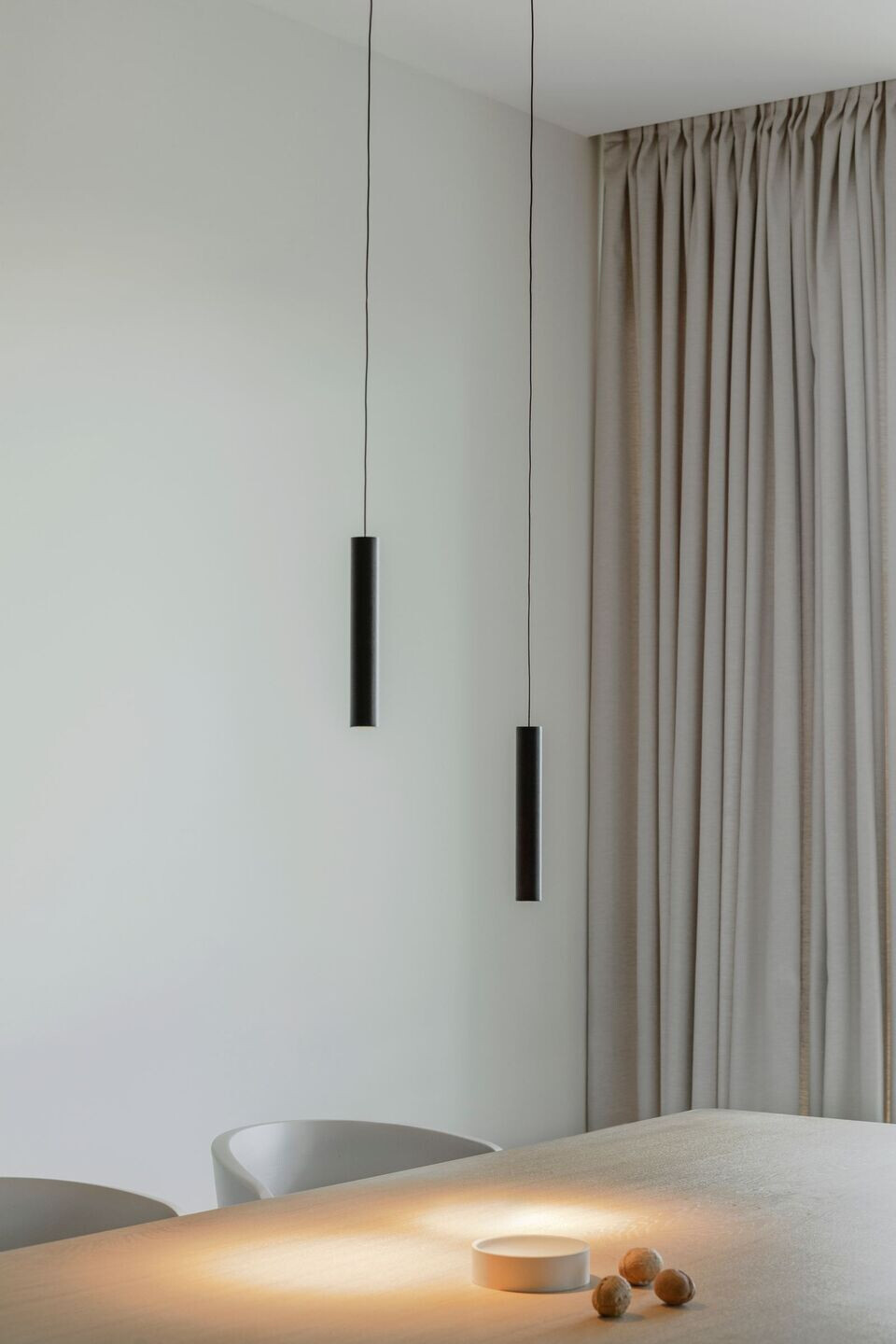 There are two main axes in the interior. The first axis is oriented towards the entrance to the flat with the kitchen and dining area. The second axis is oriented towards the living area and is terminated by a translucent door in the master suite. When the door is open, the axis is supported by a full-wall mirror with a console table, visually expanding the volume of the flat. The mirror in the interior is an integral part, expanding the space of the rooms and reflecting light.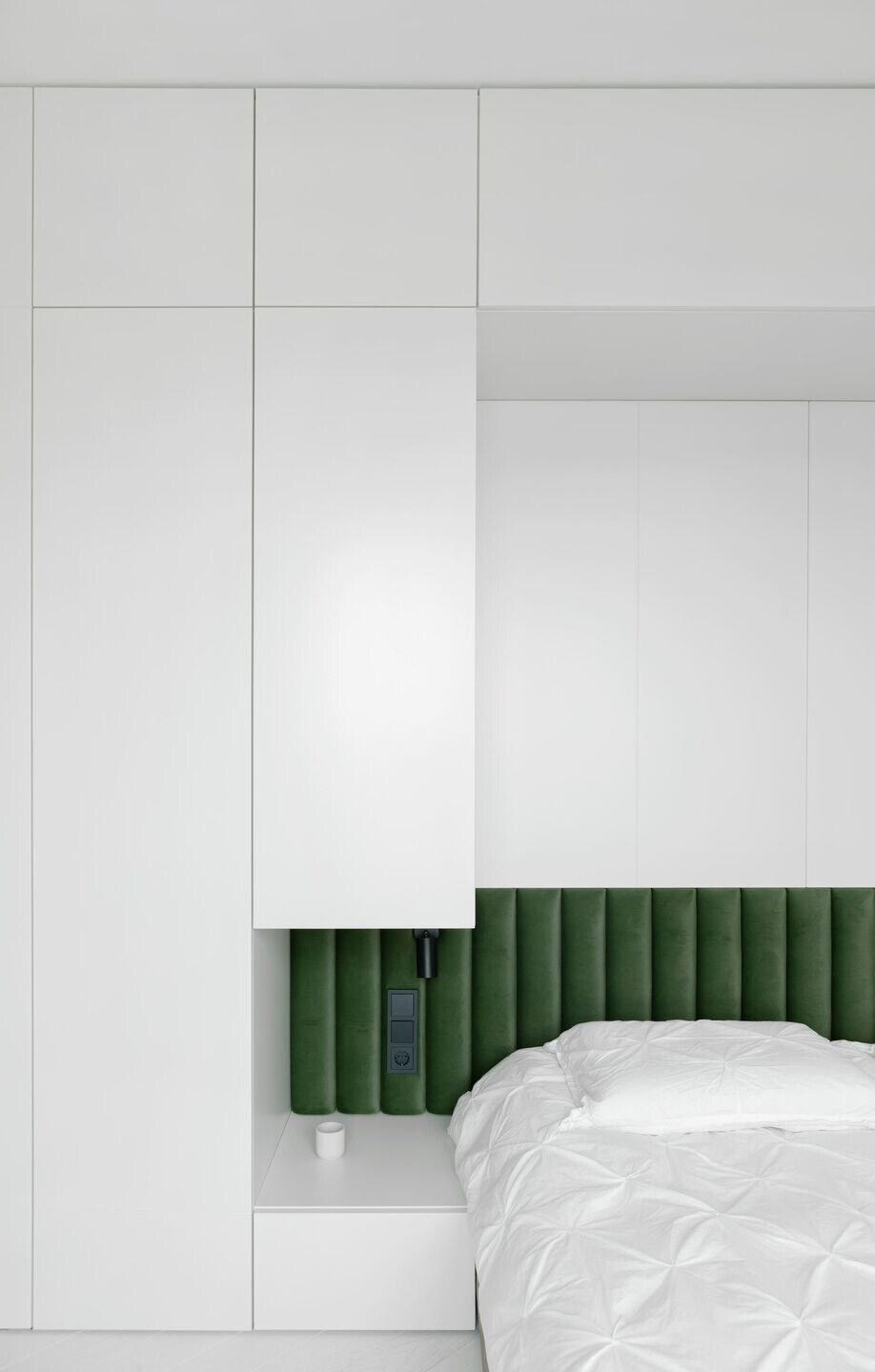 The general lighting in the interior is created by the recessed twin lights, which illuminate localised areas throughout the flat. We can switch off all the overhead lighting and run one of the scenarios, which involves cozy lighting with sconces, spotlights and floor lamps.
The result is a very bright, minimalist flat, the problem of the north side has been solved, but the stylishness is diluted with cosy warm veneers and soft colour tones.
Material Used:
1. Flooring: parquet, Brand - Tarwood
2. Interior lighting: Brand - Arlight
3. Interior furniture: custom